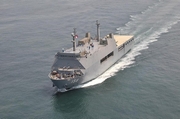 Source: Peruvian Navy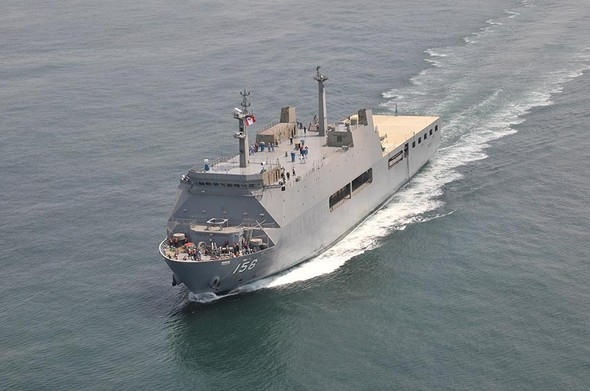 Source: Peruvian Navy

Close

NEWTOWN, Conn. -- Overall, Peru is a nation at peace. That said, Peru's military continues to play an important role in the country. While Peru has made gains against drug producers and traffickers, the country remains one of the world's top producers of cocaine. Peru's military leads the fight against drug producers as well as the remnants of the Shining Path guerilla group, which provides protection for the country's drug producers and traffickers. In addition to serving in traditional roles, the military performs non-battle duties as well, such as providing humanitarian aid and participating in peacekeeping missions.

For years, Peru steadily increased its defense budget in order to maintain vigilance against internal threats and continue its participation in international missions Robust economic growth and relative political stability also contributed to Peru's growing defense spending.

Between 2012 and 2015, defense spending in Peru increased at an average annual rate of 10.9 percent, reaching PEN10.2 billion ($3.2 billion). However, in 2016, Peru's government began reducing its military spending. Defense spending declined 19.1 percent to PEN8.24 billion ($2.4 billion) in 2016 and 1 percent in 2017 to PEN8.15 billion ($2.5 billion, an increase from 2016 due to currency exchange fluctuations). The reduction in spending will help the government's overall finances as its budget deficits continue to increase. The government has also placed a renewed emphasis on policing, saying that the military is not trained to deal with crime as effectively as the police, especially in urban areas. As a result, national police spending will increase as defense spending will decrease.

As overall defense spending is declining in Peru, allocation is also changing. The amount that Peru spends on personnel and pensions increased from 59.8 percent of the budget in 2016 to 68.5 percent in 2018. In addition, goods and services increased from 18.7 percent to 23.7 percent. However, the amount spent on capital expenditures declined from 12.7 percent of the budget to 4.5 percent by 2018. As the amount allocated to capital expenditures declines, Peru may not be able to afford all the new military equipment it requires going forward.

Overall spending declines will also hurt Peru's defense acquisitions. Defense spending declines that started in 2016 are expected to continue through 2020 as the government works to rein in spending and overcome scandals. By 2021, spending will slowly begin to rise again. Economic growth and continued threats from drug traffickers means that spending will not decline over the long-term.