Naval Ships and Operating Systems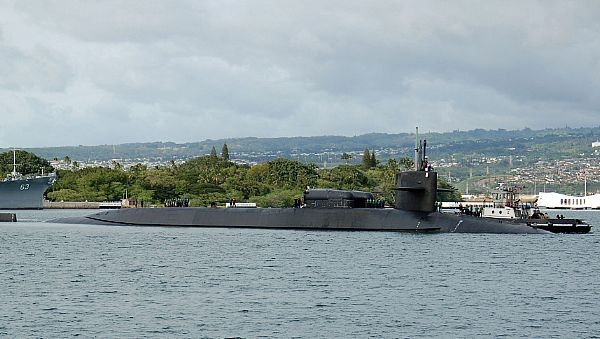 Source: U.S. Navy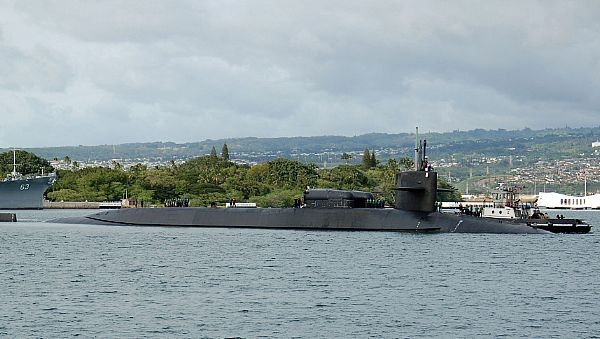 Source: U.S. Navy
Close
BREMERTON, Wash. -- Fully refreshed after more than two years of refitting, the U.S. Navy's oldest guided missile submarine is once again ready to set sail in defense of the nation. USS Ohio (SSGN 726) completed its maintenance availability at Puget Sound Naval Shipyard & Intermediate Maintenance Facility Wednesday, bringing to a close a 27-month major maintenance period that saw updates and upgrades to most major onboard systems. Almost 400,000 man-days of work by the shipyard's Ohio project team, ship's force, contractors and others were needed to return Ohio to the fleet. Major repairs included preservation and structural work on the submarine's sail, tanks and superstructure. Ohio's maintenance period began on April 25, 2017, when - fresh off a 20-month Pacific deployment - the ship arrived in dry dock for the start of its availability. Originally commissioned as the lead boat of its class of ballistic missile submarine fleet on November 11, 1981, Ohio was also the first submarine to be converted to a guided missile platform. The conversion ended when the Ohio returned to service as an SSGN in 2006.
Source:
U.S. Navy
Associated URL:
Click here to visit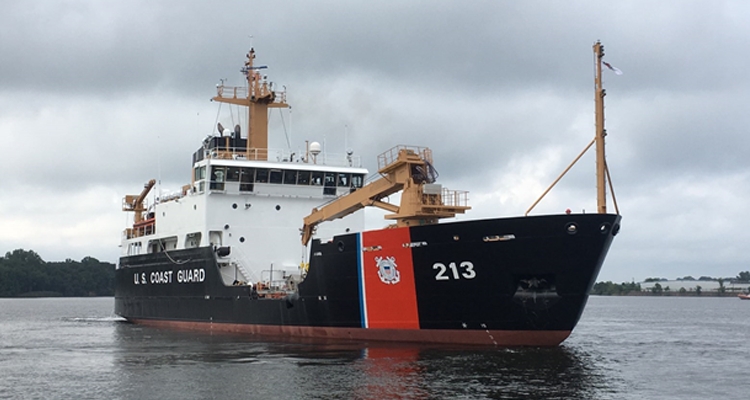 Source: U.S. Coast Guard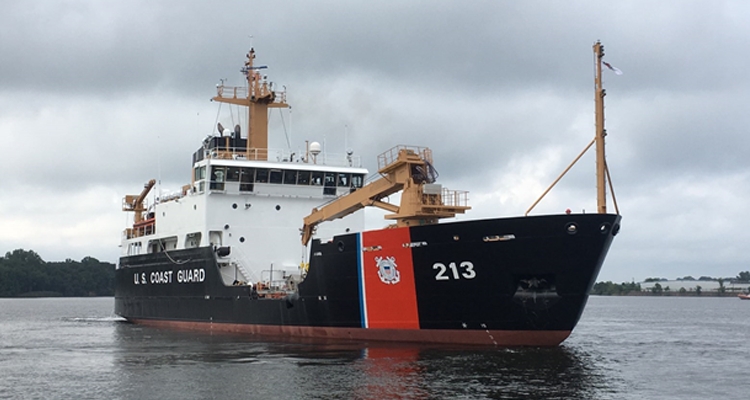 Source: U.S. Coast Guard
Close
CURTIS BAY, Md.- - U.S. Coast Guard Cutter Fir departed August 16 from the Coast Guard Yard in Curtis Bay, Maryland, following completion of its midlife maintenance availability (MMA). The MMA is one of several projects that comprise the In-Service Vessel Sustainment (ISVS) Program to enhance mission capability, improve reliability and reduce maintenance costs of the service's legacy cutter fleet.

Fir, which started undergoing the MMA work in August 2018, is the sixth of 16 225-foot seagoing buoy tenders to undergo this process through the ISVS Program. The work will keep the tenders in service another 15 years and includes an overhaul of the deck equipment and weight handling gear, updates to the machinery control system and HVAC systems, topside preservation and a stability assessment. The 225-foot Juniper-class seagoing buoy tenders were commissioned between 1996 and 2004. Fir will be stationed in Cordova, Alaska, after completing a roughly 7,000-8,000 nautical mile voyage through the Panama Canal and up the Pacific Coast. U.S. Coast Guard photo by Lt. Cmdr. Michael Adams.
Source:
U.S. Coast Guard
Associated URL:
Click here to visit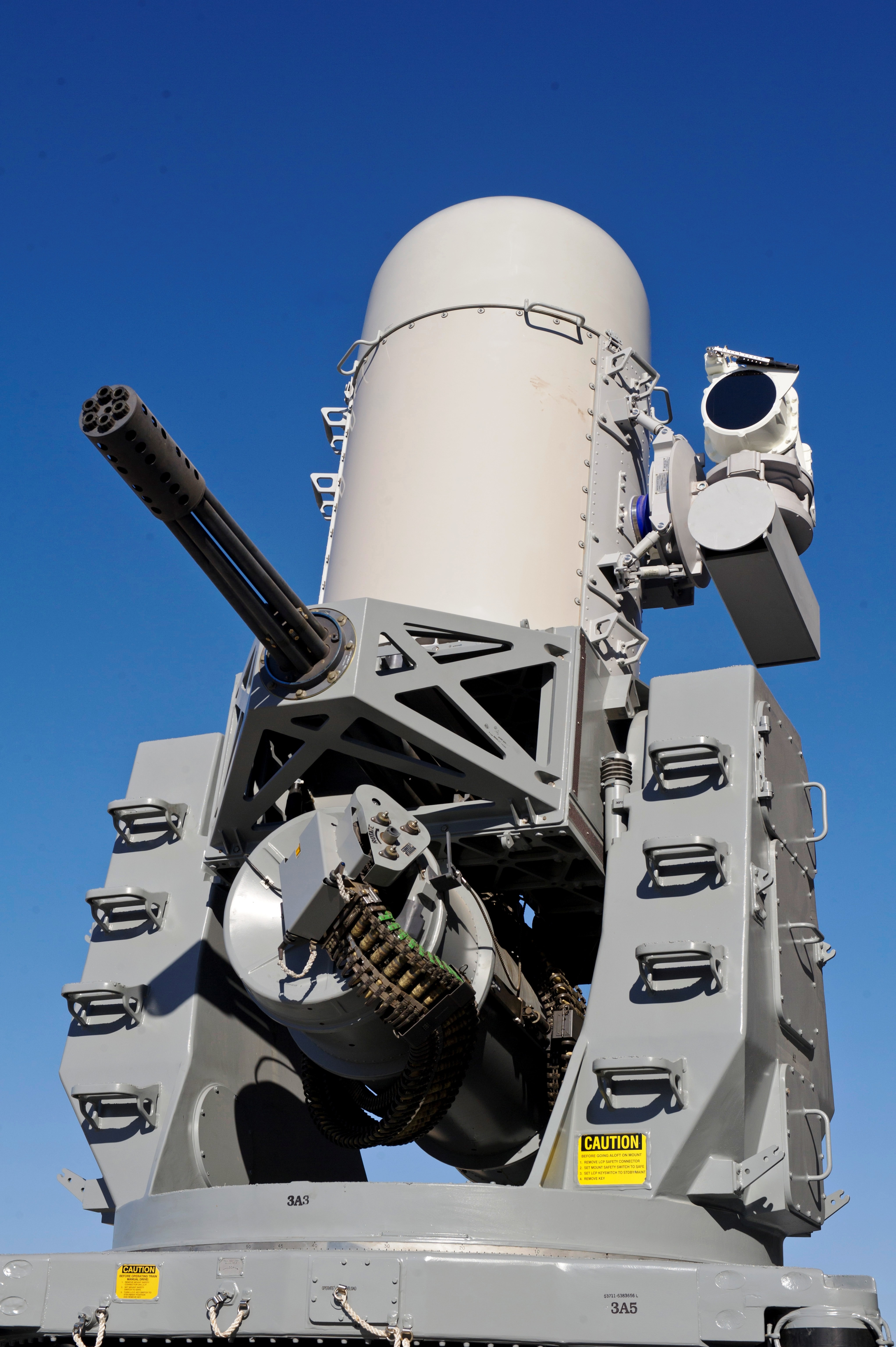 Source: Raytheon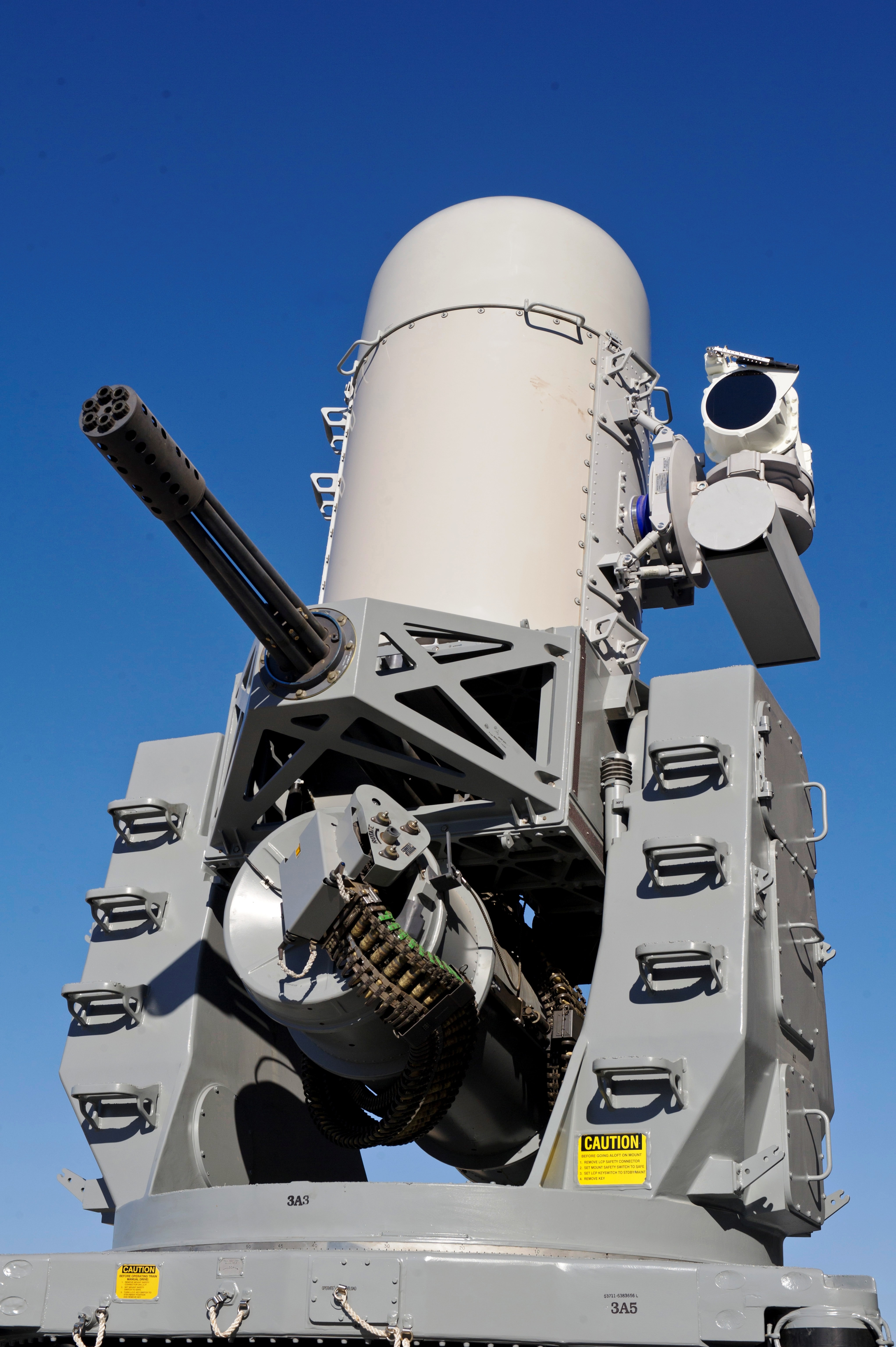 Source: Raytheon
Close
TUCSON, Ariz. -- Raytheon Missile Systems was awarded a $199.6 million firm-fixed-price contract for MK 15 Phalanx Close-In Weapon System (CIWS) upgrades and conversions, system overhauls, and associated hardware.

CIWS is a fast-reaction terminal defense against low- and high-flying, high-speed maneuvering anti-ship missile threats that have penetrated all other defenses. This contract includes options which, if exercised, would bring the cumulative value of this contract to $367.2 million.

Work is expected to be completed by October 2023. This contract combines purchases for the U.S. government (85%); Kingdom of Saudi Arabia (8%); and the United Kingdom (7%) under the Foreign Military Sales (FMS) program.

Fiscal 2019 operations and maintenance (Navy); 2019 other procurement (Army); 2019 shipbuilding and conversion (Navy); FMS Kingdom of Saudi Arabia; FMS United Kingdom; and 2019 weapons procurement (Navy) funding in the amount of $199.6 million will be obligated at time of award. Funds in the amount of $60 million will expire at the end of the current fiscal year.

This contract was not competitively procured in accordance with 10 U.S. Code 2304 (c) (1). Raytheon is the only source that can provide the MK 15 CIWS to fulfill Navy, Army, Coast Guard, and FMS requirements without unacceptable delays and substantial duplication of costs that cannot be recovered through competition. The Naval Sea Systems Command, Washington, District of Columbia, is the contracting activity (N00024-19-C-5406).
Source:
U.S. DoD
Associated URL:
Click here to visit
NOTICE TO USERS
Warranty: Forecast International makes no guarantees as to the veracity or accuracy of the information provided. It warrants only that the information, which has been obtained from multiple sources, has been researched and screened to the best of the ability of our staff within the limited time constraints. Forecast International encourages all clients to use multiple sources of information and to conduct their own research on source data prior to making important decisions. All URLs listed were active as of the time the information was recorded. Some hyperlinks may have become inactive since the time of publication.
Technical Support: Phone (203)426-0800 e-mail support@forecast1.com
Subscription Information: Phone (203)426-0800 or (800)451-4975; FAX (203)426-0223 (USA) or e-mail sales@forecast1.com
Aerospace/Defense News Highlights is published by Forecast International, 22 Commerce Road, Newtown CT 06470 USA. Articles that list Forecast International as the source are Copyrighted © 2019. Reproduction in any form, or transmission by electronic or other means, is prohibited without prior approval from the publisher.
Forecast International invites all interested companies to submit their announcements and press releases for review and inclusion in our Intelligence Letters.
Contact: Ray Peterson, Director of Research
Email: Ray.Peterson@forecast1.com
Phone: 800-451-4975
Fax: 203-270-8919