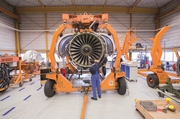 Source: MTU Aero Engines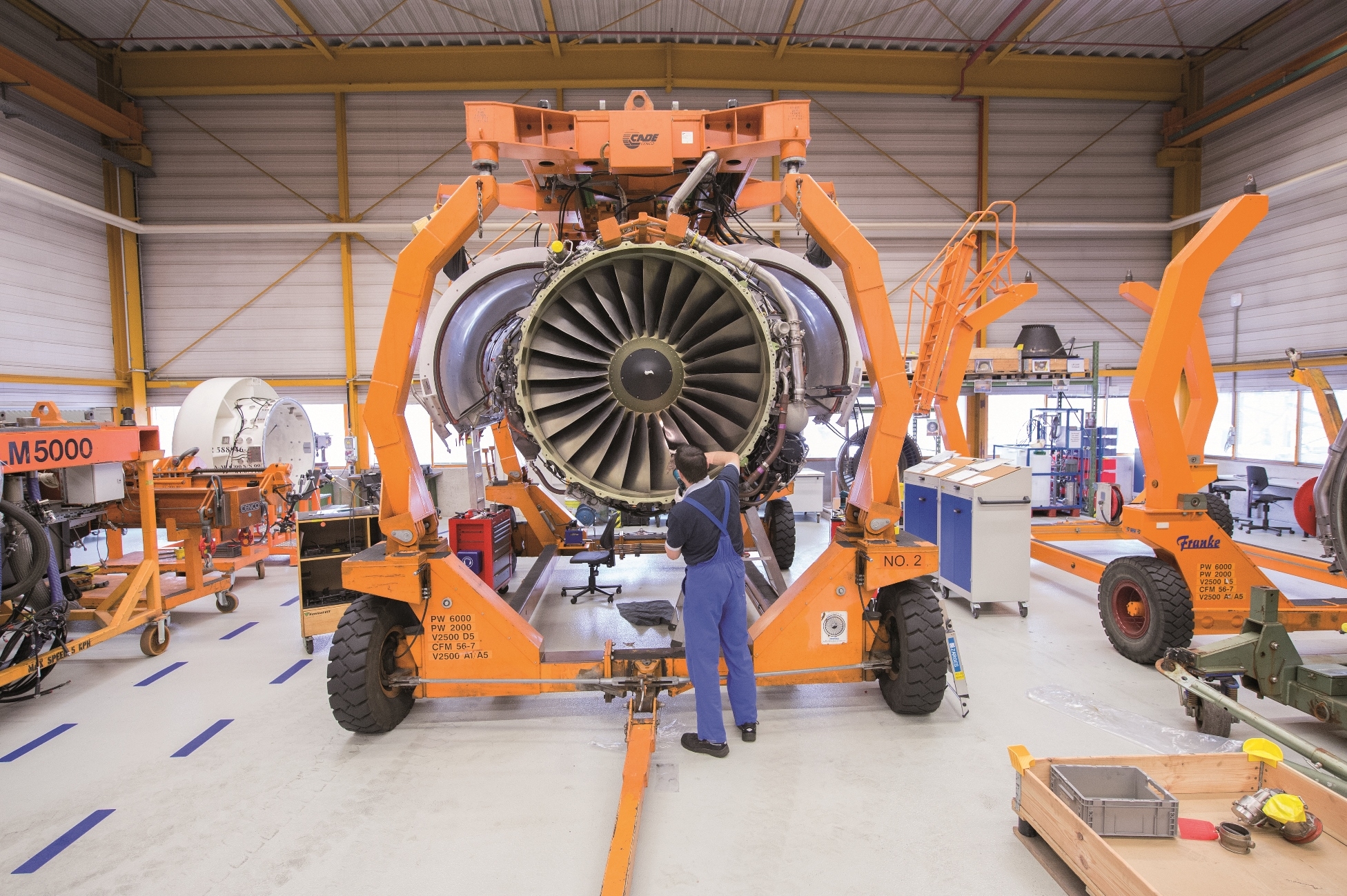 Source: MTU Aero Engines

Close

WASHINGTON -- The cause of an in-flight catastrophic failure of a CFM56-7B mounted on a Southwest Airlines 737-700 that killed one passenger is still under investigation, but early clues indicate that one of the fan blades broke loose and ruptured the cowling of the engine, possibly allowing debris to penetrate the jet's left wing and cabin.

The cowling is designed to contain parts of the engine after a failure, and the loss of a single blade inside the engine shouldn't have been able to cause as much damage as it did, said one former National Transportation Safety Board investigator quoted by the Wall Street Journal. Parts of the shattered engine cowling were later found scattered across the ground underneath the airliner's route by members of the public.

The Federal Aviation Administration announced late on April 18 that it will order enhanced inspections of some CFM56 engines mounted on Boeing 737s. It also plans to issue a new directive that will require ultrasound inspections of fan blades once they have been used during a certain number of cycles.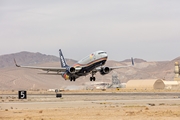 Source: Boeing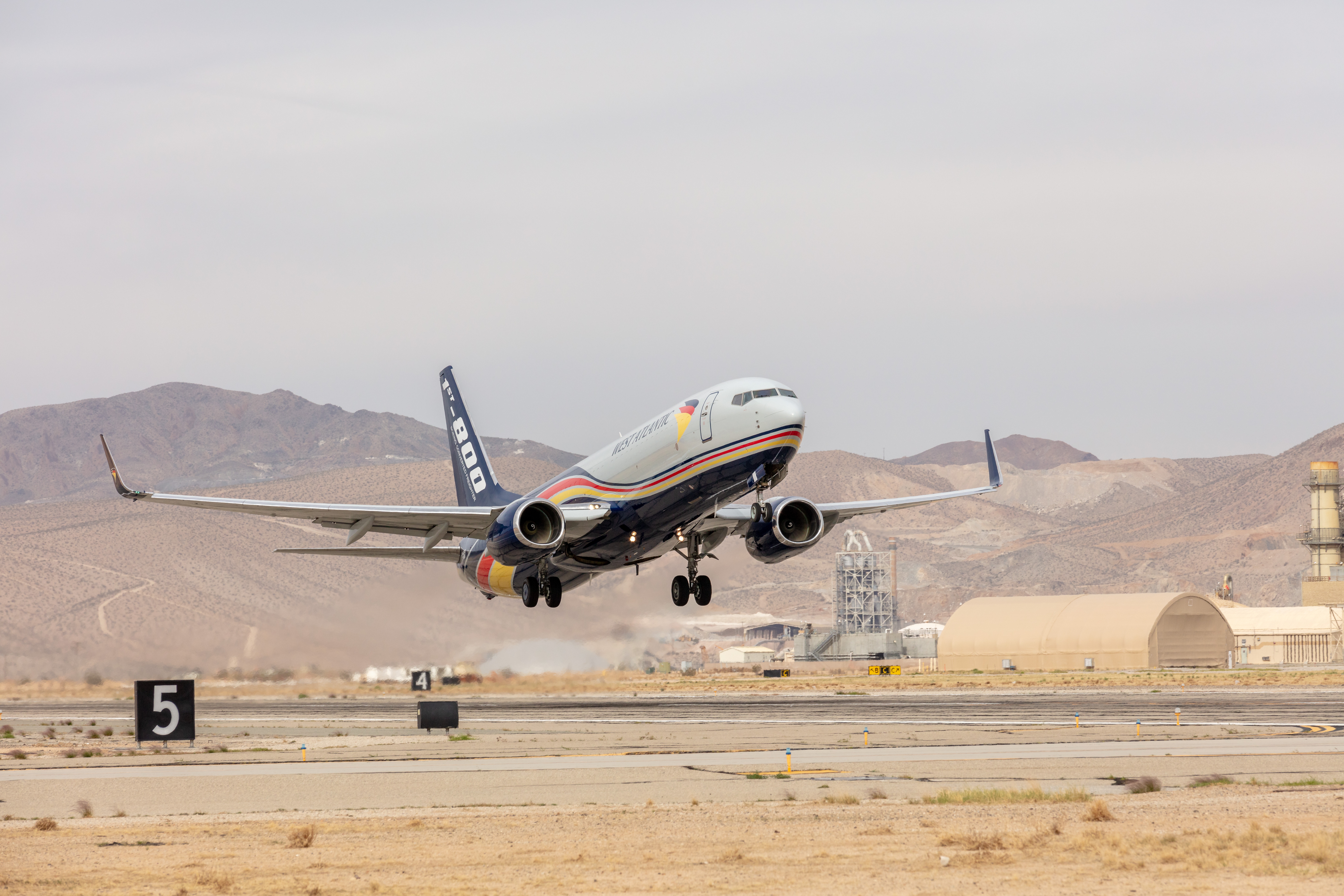 Source: Boeing

Close

LEICESTERSHIRE, UK -- Boeing has delivered the first 737-800 Boeing Converted Freighter (BCF). The first customer is GE Capital Aviation Services (GECAS) and the freighter will be operated by West Atlantic Group, based in Sweden.

"With the 737-800 BCF, we expect to improve reliability, lower aircraft operating costs, and provide a better environmental footprint," said West Atlantic's chief executive, Fredrik Groth.

West Atlantic will receive four 737-800 aircraft within the next 11 months and, once delivered, the company will operate 23 Boeing 737 freighter aircraft.

Boeing's Current Market Outlook forecasts that over the next 20 years, customers will need more than 1,100 standard-body converted freighters.

Through its freighter conversion program, Boeing transitions passenger airplanes into freighters, extending the service life of the airplane. The 737-800BCF carries more payload - up to 23.9 tonnes (52,800 lbs) - and has longer range - 2,000 nautical miles (3,750 km) - than other standard-body freighters. The 737-800BCF freighter also offers operators newer technology, lower fuel consumption and better reliability than other standard-body freighters. It primarily will be used to carry express cargo on domestic / short haul routes. Twelve pallet positions provide 4,993 cubic feet (141.4 cubic meters) of cargo space on the main deck of the 737-800BCF. This will be supplemented by two lower-lobe compartments, combined providing more than 1,540 cubic feet (43.7 cubic meters) of space for revenue-generating cargo.

Boeing has received 45 orders and commitments for the 737-800BCF from seven customers, including: YTO Airlines, based in Hangzhou, China; China Postal Airlines, based in Beijing, China; GECAS, based in Ireland; Air Algerie, based in Algiers, Algeria; LAS Cargo, based in Bogota, Colombia; Cargo Air, based in Sophia, Bulgaria ; and an unannounced customer.

Existing passenger airplanes will be modified at select facilities located near conversion demand, including Boeing Shanghai Aviation Services Co. Ltd., and Taikoo (Shandong) Aircraft Engineering Co. Ltd., also known as STAECO, in China. Modifications include installing a large main-deck cargo door, a cargo-handling system and accommodations for up to four non-flying crew members or passengers.