Forecast International's market research reports set the industry standard for accurate research, analysis, and projections. These services present a concise analysis of individual programs and their relationship to the respective market sectors. Each service includes in-depth program reviews, detailed statistics, recent developments and a competitive analysis, culminating in a 10 to 15 year production forecast — a key to mastering your particular market and unlocking its growth potential.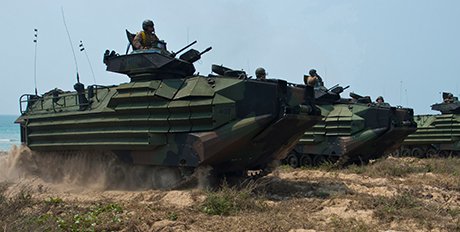 Military Vehicles Forecast
This service provides long-range forecasts on tanks, light tracked and wheeled vehicles, tactical logistics vehicles, and engineering vehicles. The M1 Abrams, Leopard 2, M88A2, M998 Series HMMWV, MRAP, and AAV7/LVTP7 – these are just a sampling of the vehicles featured in this product.
MORE INFORMATION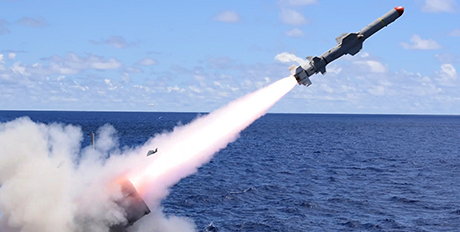 Missile Forecast
This service provides global long-range forecasts for a wide range of missiles, including air-to-air, surface-to-air, strike, anti-armor, surface-to-surface, anti-ship, and anti-radiation systems, both developmental and in production. Air defense systems such as the AIM-120A AMRAAM, MAA-1 Piranha, JASSM, ASTER 15/ASTER 30, MEADS, and RBS90 make up the single largest segment of this overall market, fueled in part by the appearance of more advanced combat aircraft and the proliferation of ballistic missiles such as the THAAD.
MORE INFORMATION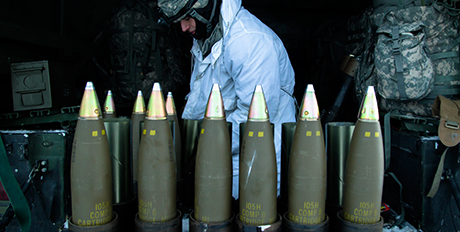 Ordnance & Munitions Forecast
This service provides long-range forecasts for the ordnance and munitions systems in use by the world's militaries. Coverage includes self-propelled tube artillery, towed tube artillery, anti-aircraft artillery, multiple launch rocket systems, airborne ordnance, submunitions dispensers, man-portable anti-tank/anti-armor systems, and small arms.
MORE INFORMATION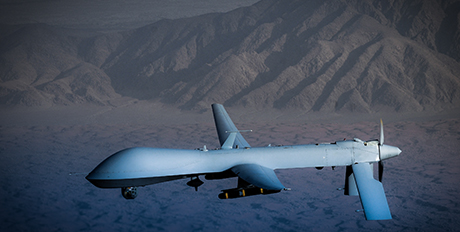 Unmanned Vehicles Forecast - Airborne Systems
This service provides worldwide coverage of airborne unmanned vehicles, from the globe-trotting Global Hawk to the deadly Reaper, and covers the individual markets for reconnaissance UAVs and aerial targets. It also includes a section on the use of UAVs for civilian applications, ranging from environmental cleanup and forest monitoring to agricultural activity such as crop spraying and crop monitoring. Production will increase substantially over the next 10 years, with commercial systems expected to account for the lion's share.
MORE INFORMATION
Unmanned Vehicles Forecast - Land & Sea Systems
This service covers major segments of the land and sea unmanned vehicle industry: sea-based search and surveillance systems, mineclearing systems, ground-based security systems, sea-based targets and torpedoes, and unmanned surface vessels. Among the systems covered are the Mk 48 ADCAP, Mine Wolf/Mine Guzzler, MU-90 Impact, PackBot SUGV, and Swedish Heavyweight Torpedo.
MORE INFORMATION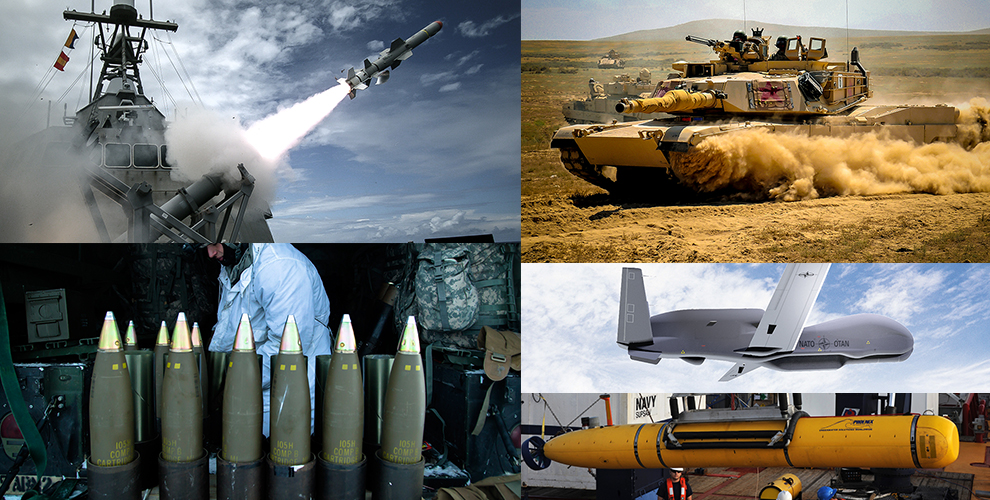 Weapons Systems Group Library
An annual subscription to this group library comes complete with five Market Intelligence Services containing 340 individual reports, 14 Market Segment Analyses, 5 Excel spreadsheets containing unit and value production data, and 31 appendices.
MORE INFORMATION