Aviation Engines, Propulsion & Auxiliary Power Units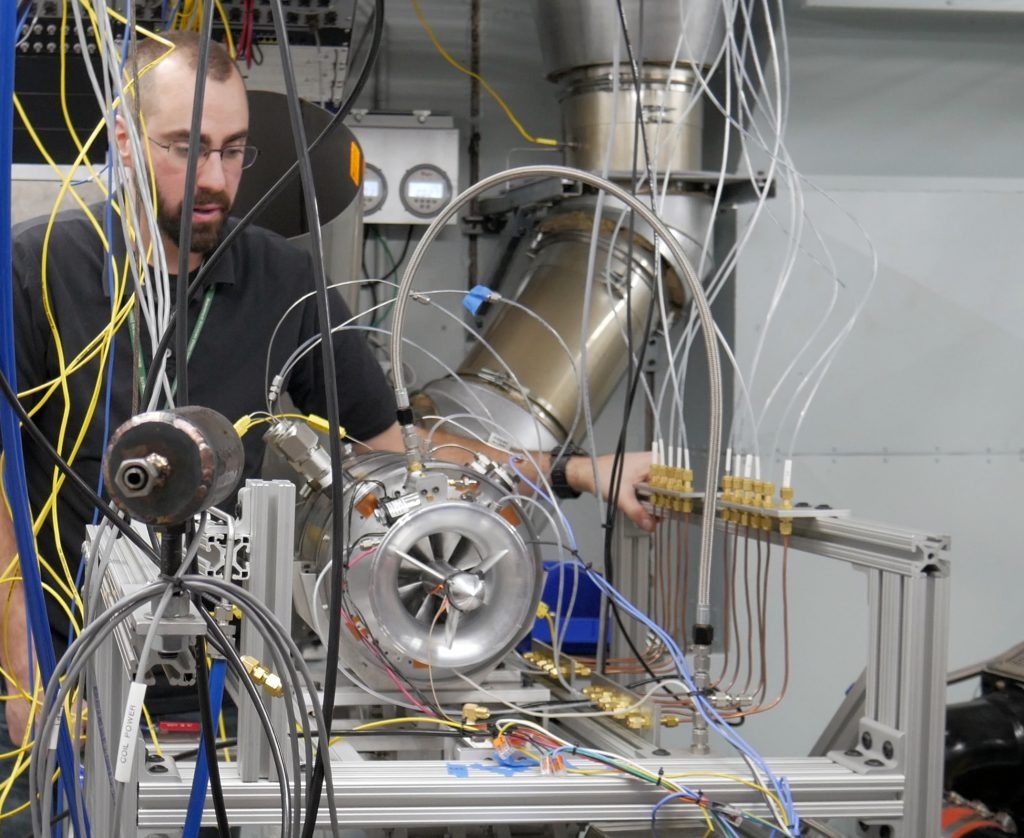 Source: U.S. Air Force Photo/David Dixon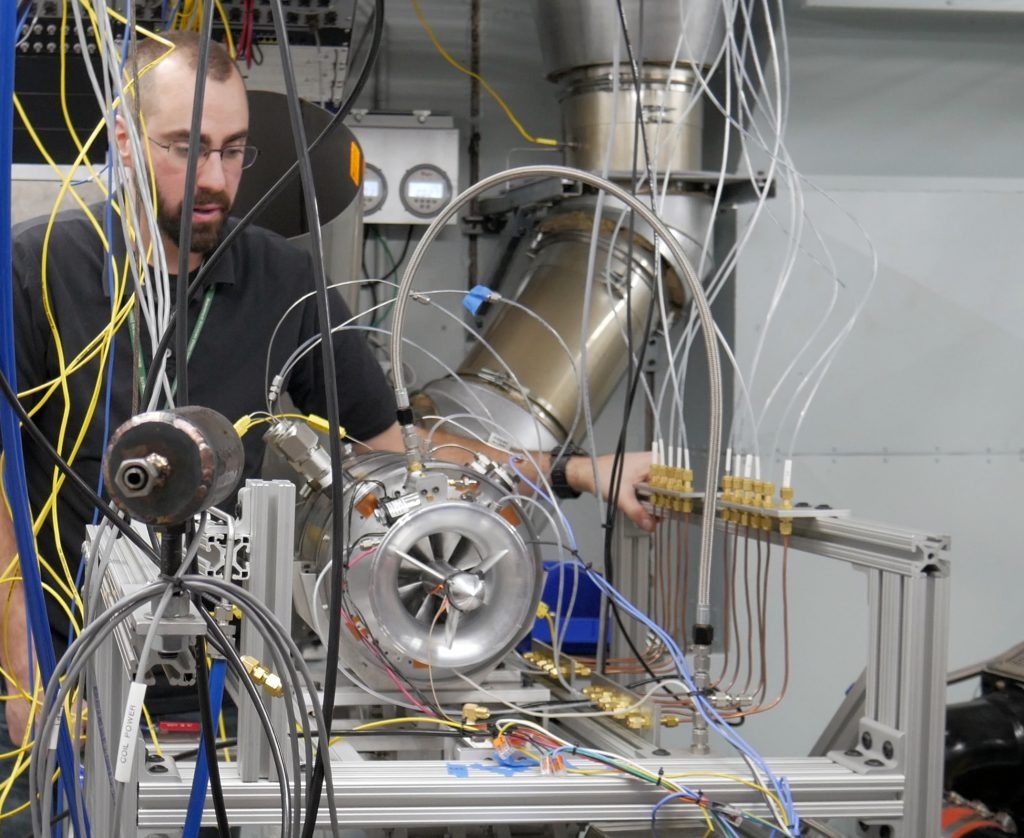 Source: U.S. Air Force Photo/David Dixon
Close
WRIGHT-PATTERSON AIR FORCE BASE, Ohio -- The U.S. Air Force Research Laboratory demonstrated a new and ultra-responsive approach to turbine engine development with the initial testing of the Responsive Open Source Engine (ROSE) on November 6, 2019, at Wright-Patterson Air Force Base.

The Aerospace Systems Directorate's ROSE is the first turbine engine designed, assembled, and tested exclusively in-house. The entire effort, from concept initiation to testing, was executed within 13 months. This program responds to Air Force's desire for rapid demonstration of new technologies and faster, less expensive prototypes.

The applications for this class of engine are many and varied, but the development and advancement of platforms that could make use of it has typically been stymied because the engines have been too expensive. Through this effort, AFRL hopes to lower the engine cost to roughly one fourth of the cheapest current alternative, an almost unheard-of price for such technology, thus enabling a new class of air vehicles that can capitalize on the less expensive engine.

Following this test event, the team will use the measured data to validate their newly-developed design tools and will work toward developing a second iteration of the engine that will be smaller and lighter. With the tools and know-how already in place, the second design is expected to be completed even more quickly than the first.
Source:
AFRL
Associated URL:
Click here to visit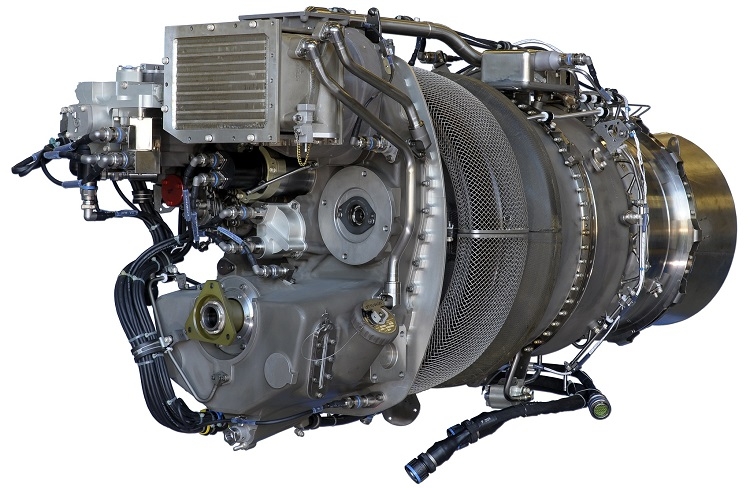 Source: Safran Helicopter Engines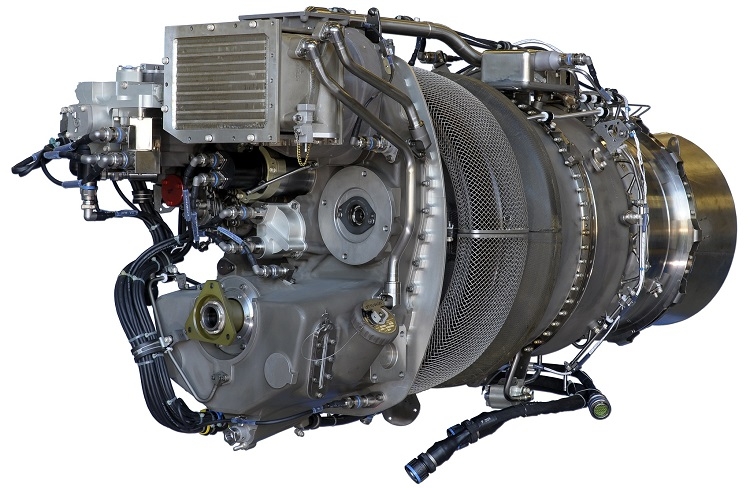 Source: Safran Helicopter Engines
Close
BORDES, France -- Safran Helicopter Engines has received EASA type certification for its Ardiden 1U engine, installed in India's LUH (Light Utility Helicopter). LUH is a new three-ton, single-engine, multi-purpose rotorcraft designed by Hindustan Aeronautics Ltd. (HAL) which made its maiden flight in September 2016. Since its first ground test in 2015, the Ardiden 1U maturation and certification campaign has accumulated around 1000 of hours of operation, in test beds or in flight, confirming the high reliability and performances inherited from the previous variant.

The 1U is a derivative with increased power of the 1,400 shp Ardiden 1H1 and includes an innovative control system specifically designed for single-engine rotorcraft. The Ardiden 1H1 was co-developed by Safran and HAL and is now in production designated 'Shakti'. It powers HAL's Dhruv and Light Combat Helicopter and more than 250 units are in service. Safran Helicopter Engines supplies engines to all new-generation HAL rotorcraft.

With more than 65 years of experience working in its core aerospace and defense markets, Safran has a long-standing presence in India. The Group is committed to remaining a full-fledged technology partner in these sectors, predominately as a supplier of engines and/or equipment and support services for airplanes and helicopters. With more than 1,500 units in service, Safran is the leading supplier of turboshaft engines to Indian Armed Forces helicopters.
Source: Safran Helicopter Engines
Associated URL: safran-helicopter-engines.com

Source: Safran

Source: Safran
Close
NEWTOWN, Conn. -- Safran continues to push into growing aerospace markets thanks to a series of acquisitions over the past few years. Of particular interest is the "electrification" of aircraft, which is poised to be the next growth market in aerospace as it promises even more aircraft efficiency.

The keystone to this new focus is the acquisition of Zodiac Aerospace. Originally announced in early 2017 in a deal valued at $9.1 billion, Safran later amended its offer due to deepening problems at Zodiac's factories. Under the new offer, Safran will pay around $7.7 billion for the company. Despite the issues at Zodiac, Safran is still sweet on the deal, as it desires to strengthen its presence in the civil aerospace sector. Safran attempted to acquire Zodiac in 2010 but was rebuffed. Zodiac's weakened share price following the seating delivery issues likely made it an even more attractive acquisition for Safran.

In February 2018, Safran acquired a majority of the shares (over 80 percent) of Zodiac, effectively taking control of the company. The deal was ultimately consummated in December 2018 when shareholders from both companies approved the deal. The combined entity will unite Safran activities, which span turbines, landing gear, brakes, and avionics, with Zodiac's cabin interiors and fuel, lighting, safety, and power-distribution gear - making Safran more of a one stop shop for OEMs. Further, the deal expands Safran's interests in North America, where Zodiac has a large industrial presence. This should help decrease the combined firm's currency exposure in the aerospace industry's dollar-denominated market. Zodiac Aerospace is one of two major suppliers of aircraft seats, the other being B/E Aerospace, which was acquired by Rockwell Collins and, is in turn, in the process of being acquired by UTC Aerospace Systems. Both acquisitions are part of an industry trend in which subcontractors to Airbus and Boeing are expanding operations to better handle the record airliner backlogs at the OEMs. The goal of this consolidation among Tier 1 suppliers is to gain a stronger position from which to negotiate with OEMs. Perhaps the icing on the cake is that the merger unites two of France's aerospace groups into a new national champion. With governments often becoming more isolationist these days, this all-French solution is expected to be well received at home.

This strategy has served the company well in the past. For example, the company bolstered its position in aircraft power systems with the acquisition of Eaton's Aerospace Power Distribution Management Solutions and Integrated Cockpit businesses in 2014. Before that, Safran added Goodrich's aerospace electrical power business, which United Technologies divested as part of its antitrust obligation. The unit was combined with Safran's existing electrical systems operations and, with the addition of the Eaton operations, has made the company a rival to UTC Aerospace Systems.

With these acquisitions having had time to simmer, Safran moved to reorganize its operations in order to better take advantage of the synergies between its old and new units. The company has reduced its five units to three, combining Aircraft Equipment, Defense And Aerosystems divisions into a single unit, while slightly tweaking the composition of group's existing Aerospace Propulsion and Aircraft Interiors divisions.

The changes in operational management are designed to accelerate the implementation of Safran's development strategy, particularly as regards more electric aircraft and connected cabins. Safran's overall strategy of late is to gain critical mass in an emerging industry, as Safran is banking on next-generation airliners to make a technology shift away from hydraulics toward systems that are more electric - something echoed in the rationale behind the Zodiac Aerospace purchase. Electrical systems are one of the key technologies that make modern aircraft more efficient. This drive for efficiency is a major factor behind the recent aerospace boom.

Another key technology in new aircraft designs are fuel-efficient engines. Safran Aircraft Engines, through its joint venture with CFM International, has developed the new LEAP engine to meet this demand. There is a backlog for well over 15,600 LEAP engines, representing years of work. Production of the LEAP engine is set to increase sharply in the near term as newly re-engined narrowbody airliners from Airbus and Boeing continue to enter service.

With engines and aerospace components making up the core of the company's operations, Safran is now looking to further sharpen its focus. The company's defense operations are undergoing scrutiny. As defense accounts for only about 7 percent of the company's current sales, additional divestitures could be in the offing, as synergies between the remainder of the group's operations are not apparent.

Overall, Safran's management is doing a solid job of using today's success to fuel tomorrow's growth.
Source: Forecast International Government & Industry Group
Associated URL: www.safran-group.com/
Author: R. Pettibone, Gov't & Industry
NOTICE TO USERS
Warranty: Forecast International makes no guarantees as to the veracity or accuracy of the information provided. It warrants only that the information, which has been obtained from multiple sources, has been researched and screened to the best of the ability of our staff within the limited time constraints. Forecast International encourages all clients to use multiple sources of information and to conduct their own research on source data prior to making important decisions. All URLs listed were active as of the time the information was recorded. Some hyperlinks may have become inactive since the time of publication.
Technical Support: Phone (203)426-0800 e-mail support@forecast1.com
Subscription Information: Phone (203)426-0800 or (800)451-4975; FAX (203)426-0223 (USA) or e-mail sales@forecast1.com
Aerospace/Defense News Highlights is published by Forecast International, 22 Commerce Road, Newtown CT 06470 USA. Articles that list Forecast International as the source are Copyrighted © 2019. Reproduction in any form, or transmission by electronic or other means, is prohibited without prior approval from the publisher.
Forecast International invites all interested companies to submit their announcements and press releases for review and inclusion in our Intelligence Letters.
Contact: Ray Peterson, Director of Research
Email: Ray.Peterson@forecast1.com
Phone: 800-451-4975
Fax: 203-270-8919