Aviation Engines, Propulsion & Auxiliary Power Units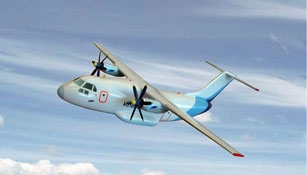 Source: Ilyushin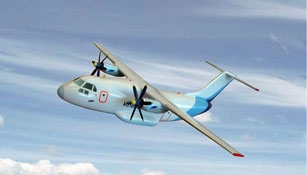 Source: Ilyushin
Close
MOSCOWm Russia -- The Russian Il-112V military transport will make its first flight shortly according to a report from the TASS Russian News Agency on March 21, 2019, a source in the defense industry said, "It is planned that the first flight of Il-112V will take place soon, at the end of March or beginning of April. Everything is ready for this." The source added that "all issues with engines have been resolved," without further specifying.

A second source told the state-owned media outlet that specialists at the Voronezh Aircraft Production Association presently "are checking the aircraft's engines and its systems" in preparation for the flight testing. The aircraft will be accompanied by an An-26 transport during the test flight, which will "monitor the operation paraments of different systems," a source said.

Eventually, the Il-112V is to replace the An-26 in Air Force service.

TASS noted that it did not have official confirmation of the news. The first Il-112V prototype was rolled out in November 2018 and has subsequently conducted taxi tests. As the aircraft is a brand-new design, rather than a modern adaptation of an older model, the development process has seen some setbacks and timelines have been extended. Serial production is presently expected to start no sooner than 2020.

The Il-112V is expected to have a 5-ton carrying capacity and be able to fly at speeds of around 450 kilometers per hour. Russia will fit the aircraft with an onboard defense system from KRET to protect it from missiles.
Source: TASS Russian News Agency
Associated URL: Click here to visit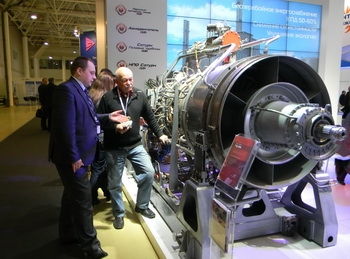 Source: NPO Saturn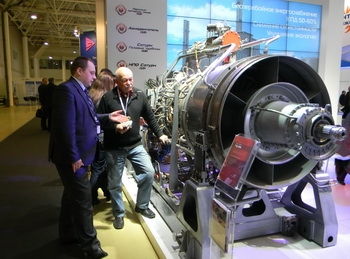 Source: NPO Saturn
Close
RYBINSK, Russia - PJSC "UEC-Saturn" (a part of United Engine Corporation, a Rostec State Corporation company) has summed up the results of 2018 and identified the company's key objectives for 2019. The enterprise's overall production output reached 42.1 bln rubles in 2018. The gain is 23.2 % as compared to the level of the previous year. The sales in 2018 amounted to 40.7 bln rubles, providing for 24.7 % growth versus the level of 2017.

The key corporate event of 2018 was the consolidation of JSC "Omsk Engine Design Office" with PJSC "UEC-Saturn". The branch of PJSC "UEC-Saturn" - ???B, a new structural unit of the enterprise, appeared as a result of the merger.

According to the results of 2018, the revenue per employee is more than 3 mln rubles, up 16.9 % from the level of 2017. Herewith, the rate of production growth is much higher than the personnel growth. The average salary of the employers in 2018 reached 40.3 thousand rubles; up 8% from a year earlier.

In 2018, PJSC "UEC-Saturn" continued its fixed capital investments, first of all investments in the creation of hi-tech production and testing facilities in order to implement the key state and export-oriented programs. The total of over 5.6 bld rubles was allocated by the company to this line of activity in 2018.

The main objective for 2019 is continued growth in production volume and sales, retention of the stable level of profitability, as well as continued investments to the amount of 6 bln rubles in the company's key projects: PD-14, SaM146, repair of foreign marine GTE, import substitution programs, increase of production and sales in the interests of foreign customers of civil products.
Source: UEC Saturn
Associated URL: www.npo-saturn.ru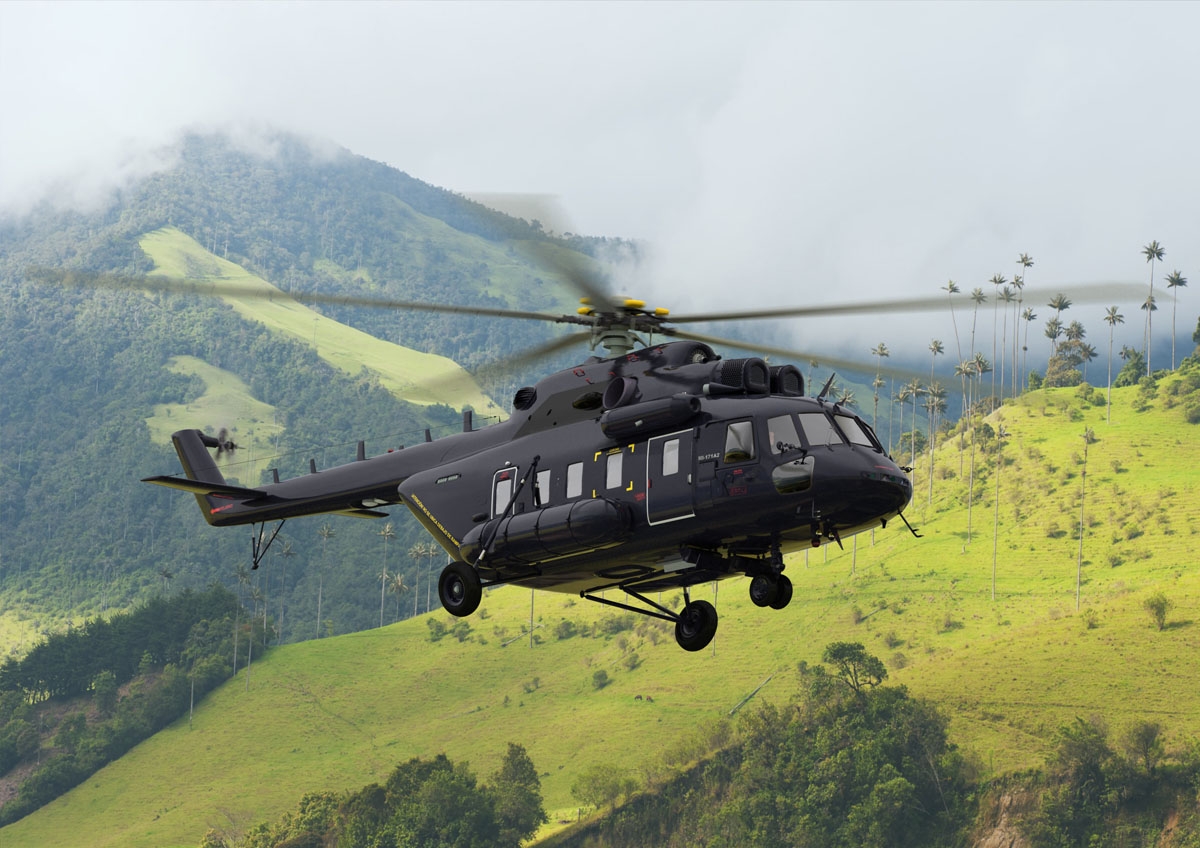 Source: Russian Helicopters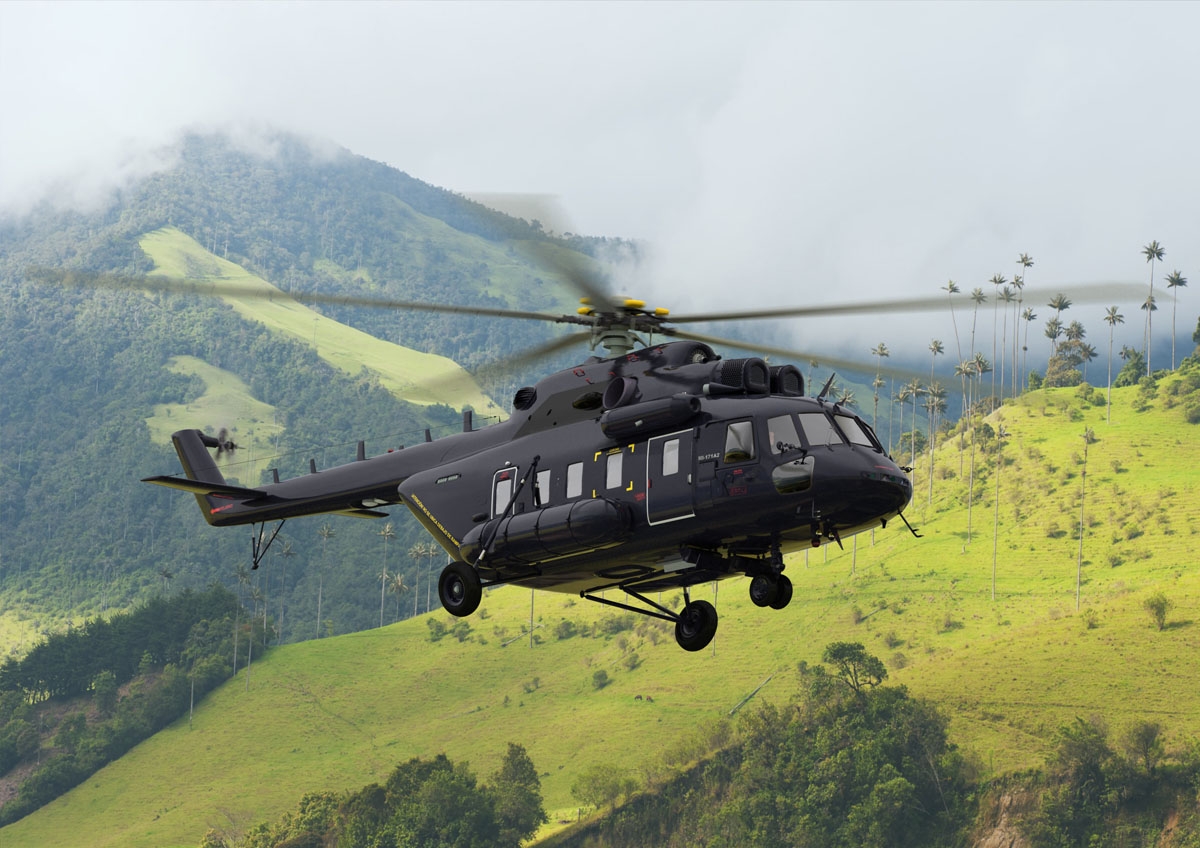 Source: Russian Helicopters
Close
BRASILIA - Rotorcraft contractor Russian Helicopters has submitted documentation to Brazil's National Civil Aviation Agency to launch the domestic certification process for the Mi-171A2 helicopter.

The company's preceding Mi-171A1 helicopter has found considerable success on the Brazilian civil market since its introduction to the country in 2005 and Russian Helicopters and State Corporation Rostec are banking on a similar level of success and demand for the 171A2 model.

The 171A1's most prominent usage on the Brazilian market resulted from a requirement by state-operated oil and gas company Petrobras for a robust, cost-effective helicopter fleet to support its activities in remote corners of the Amazon. The requirement was fulfilled through a 2010 contract signed between Petrobras and domestic rotorcraft operator Atlas Taxi Aero, which utilizes a fleet of 171A1s. The 171A1 developed a positive reputation in this context owing to its success in sustaining long-range operations in rugged environments and its high-levels of cost-effectiveness and ease of maintenance even when subject to sustained periods of activity.
Source:
Armada International
Associated URL:
Click here to visit
NOTICE TO USERS
Warranty: Forecast International makes no guarantees as to the veracity or accuracy of the information provided. It warrants only that the information, which has been obtained from multiple sources, has been researched and screened to the best of the ability of our staff within the limited time constraints. Forecast International encourages all clients to use multiple sources of information and to conduct their own research on source data prior to making important decisions. All URLs listed were active as of the time the information was recorded. Some hyperlinks may have become inactive since the time of publication.
Technical Support: Phone (203)426-0800 e-mail support@forecast1.com
Subscription Information: Phone (203)426-0800 or (800)451-4975; FAX (203)426-0223 (USA) or e-mail sales@forecast1.com
Aerospace/Defense News Highlights is published by Forecast International, 22 Commerce Road, Newtown CT 06470 USA. Articles that list Forecast International as the source are Copyrighted © 2019. Reproduction in any form, or transmission by electronic or other means, is prohibited without prior approval from the publisher.
Forecast International invites all interested companies to submit their announcements and press releases for review and inclusion in our Intelligence Letters.
Contact: Ray Peterson, Director of Research
Email: Ray.Peterson@forecast1.com
Phone: 800-451-4975
Fax: 203-270-8919