Non-US Aerospace/Defense Companies & Contracts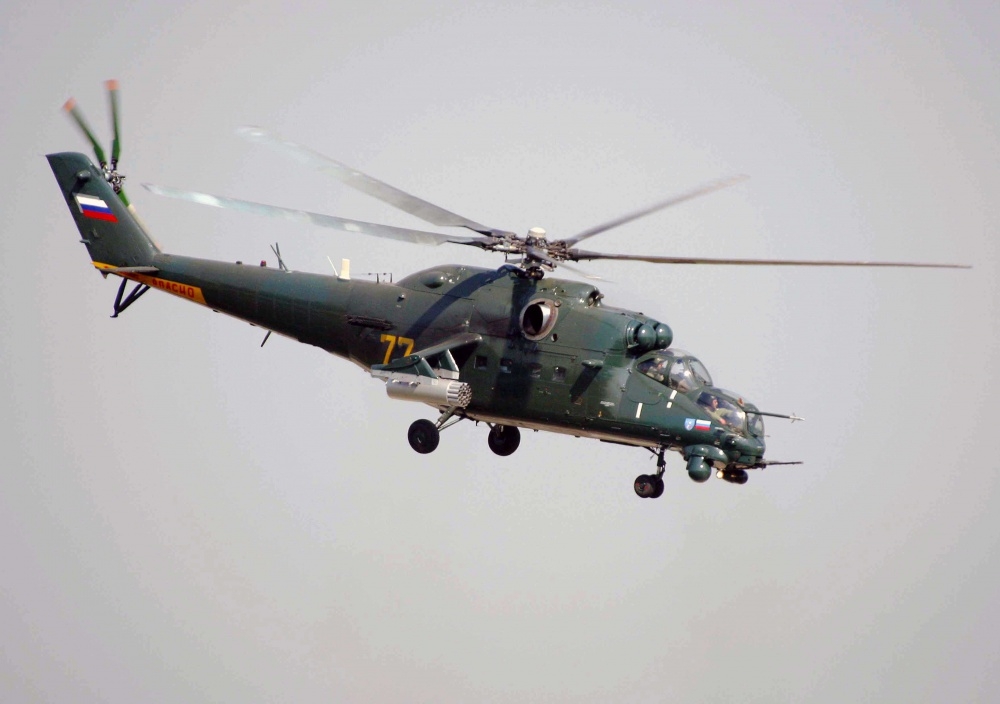 Source: Russian Helicopters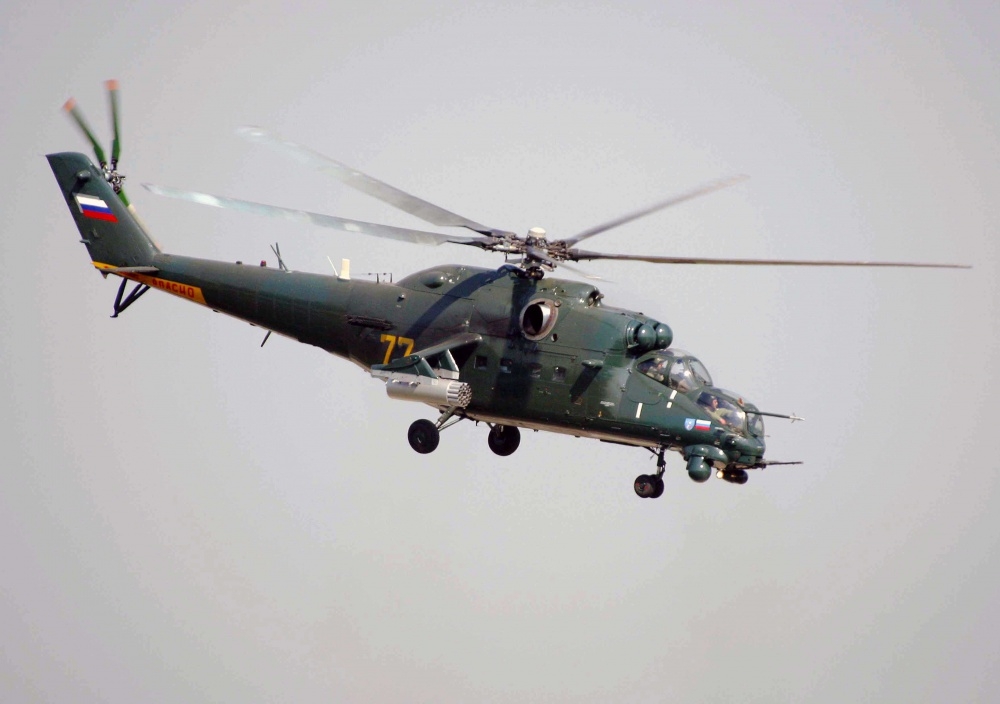 Source: Russian Helicopters
Close
CARACAS -- Russian defense-aerospace giant Rostec announced in early April that it had inaugurated a new training center in Venezuela for crews of Russian-made military helicopters.

According to Rostec representatives, the training center is intended to train Venezuelan pilots to fly Mi-35M attack helicopters as well as a broader range of Russian-made utility rotorcraft such as the Mi-17 and Mi-27 series. The center was established through a contract with Venezuela's state-owned defense contractor CAVIM.

Alongside these kinds of corporate initiatives, the Russian Government has deployed an increased number of military-technical specialists to Venezuela in recent months and revealed long-term plans to bolster its basing capacity in the country. The Governments of Russia and Venezuela maintain close political and economic ties owing largely to the former's substantial investments in the Venezuelan energy sector.

As Venezuela has become increasingly gripped with domestic economic crisis and escalating tensions with the United States under the leadership of President Nicholas Maduro over the past year, Russia has sought to expand its physical presence in the country as a deterrent and source of complications for potential efforts to oust Maduro from power.
Source:
Moscow Times
Associated URL:
Click here to visit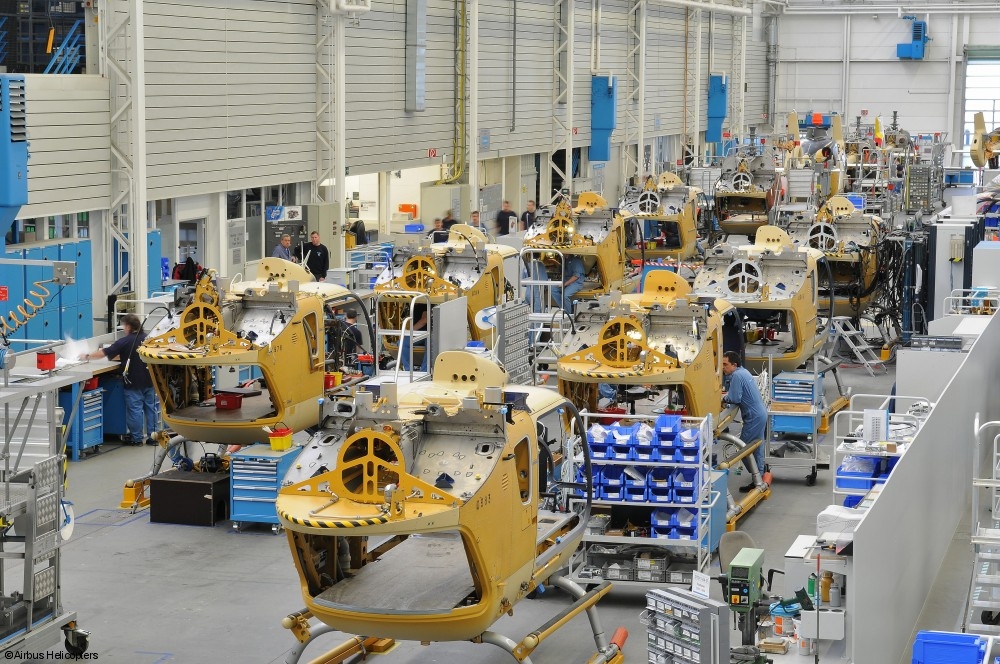 Source: Airbus Helicopters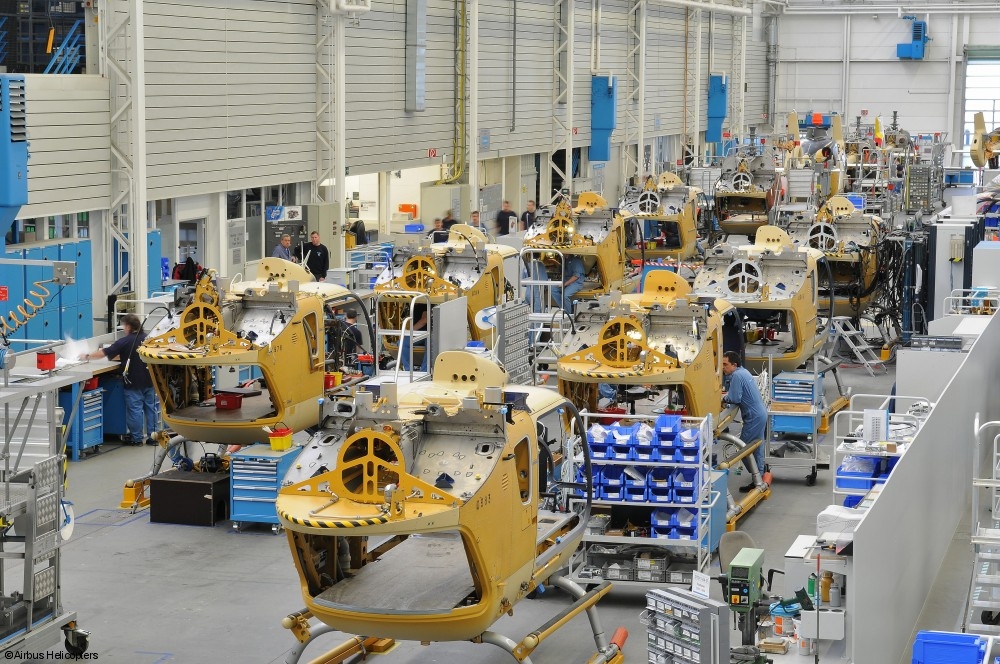 Source: Airbus Helicopters
Close
QINGDAO, China -- Airbus Helicopters has opened a final assembly line in Qingdao, China, for the H135 helicopter. The facility is the first helicopter final assembly line built by a non-Chinese manufacturer in China, as well as the first H135 final assembly line outside of Europe.

The opening of the line follows a cooperation agreement signed between Airbus Helicopters and China in 2016 for the purchase of 100 H135s destined for the Chinese market. Ninety-five of the helicopters are to be assembled on the line from 2019 onwards. Major components for the helicopters, including the main fuselage, main gearbox kits, and rear fuselage are to be shipped to Qingdao from Donauworth, Germany, and Albacete, Spain.

The 6,500-square-meter Qingdao plant is composed of four working stations, a paint booth, ground and flight test areas, and a delivery center. The site will employ approximately 40 people, 23 of whom received on-the-job training in Donauworth.

The first aircraft roll-out from the Qingdao line is slated to occur in the second half of 2019. Initially, the line will have an annual capacity of 18 helicopters, which could be doubled to accommodate future growth.

"Beginning to manufacture H135s in Qingdao marks the start of a new chapter of Sino-European collaboration, as we become the first foreign helicopter manufacturer to open a manufacturing facility in China," said Marie-Agnes Veve, General Manager of Airbus Helicopters China. "This achievement is a testament to our continued commitment to the Chinese helicopter industry and the strong spirit of cooperation that exists between us and our Chinese partners."

To date, some 1,300 helicopters from the H135 family are in operation around the globe, having achieved more than five million flight hours.
Source: Airbus Helicopters

Source: Fincantieri

Source: Fincantieri
Close
NEWTOWN, Conn. -- Fincantieri is primarily a shipbuilder, yet when a ship design team seeks a powertrain that stresses low cost, reliability, and economical operation, the search will begin and end with diesels. When that design team seeks a powertrain that will provide high power output at a minimum weight and volume, it will go directly to gas turbines. Steam turbines no longer have any real significance for the marine market. In fact, the only type of ship that still uses steam turbines is the nuclear-powered surface combatant, and the number due to be built in the next decade can be counted on the fingers of one hand. None of those vessels are candidates for Fincantieri steam turbines.

Much the same pattern applies to the civilian shipbuilding industry. Fincantieri has a major position in cruise liner construction, but the last such ship to have steam turbines was completed in 1984. Container ships are primarily equipped with diesels, although a few high-speed (28-30 kt) ships of this type have been built with gas turbines. There was a brief period when liquefied natural gas (LNG) carriers were equipped with steam turbines so that they could use boil-off from their cargos as fuel, but the development of LNG-fueled diesels and gas turbines has resulted in the eclipse of this application.

The redeeming factor here is the use of a steam turbine to generate power on board the cruise liner Carnival Horizon. Using heat recovered from the exhausts of the five primary propulsion diesels provides an interesting extrapolation of established combined-cycle technology and may open a new, if limited, market for Fincantieri's steam turbine range.

Land-Based Applications

The almost total elimination of the steam turbine as a maritime propulsion system is not reflected in its land-based applications. Around 180 steam turbines are sold each year for such applications. These sales largely emanate from Southeast Asia and Australia, where additional electrical capacity is greatly needed. In these areas, coal and oil remain the preferred fuels due to their widespread availability and low cost.

Elsewhere, the growth of combined-cycle installations has opened the door to steam turbine sales as simple-cycle gas turbine generating stations are modernized to combined-cycle operation. This trend is reinforced by the fact that an increasing number of industrial complexes have become frustrated with their often unreliable national electrical grids, and in response have installed their own power generation facilities. In theory at least, Fincantieri's steam turbines could contribute to this solution, although diesels and smaller gas turbines offer strong competition. The key here is infrastructure availability; a railway capable of delivering coal and oil may push the power generation choice toward steam turbines, while the presence of an established gas pipeline will favor the use of gas turbines.

An exhaustive study of contract and installation data suggests that sales of the Fincantieri steam turbine line are at a low and intermittent level. This small scattering of sales is primarily in the biomass sector. As interest in exploiting renewable resources grows, the application of these turbines to generate power may increase, but it is likely that more prominent producers of steam turbines will be the prime beneficiaries of this trend.
Source: Forecast International Power Systems Group
Associated URL: forecastinternational.com
Author: Stu Slade, I&M Engine Analyst
NOTICE TO USERS
Warranty: Forecast International makes no guarantees as to the veracity or accuracy of the information provided. It warrants only that the information, which has been obtained from multiple sources, has been researched and screened to the best of the ability of our staff within the limited time constraints. Forecast International encourages all clients to use multiple sources of information and to conduct their own research on source data prior to making important decisions. All URLs listed were active as of the time the information was recorded. Some hyperlinks may have become inactive since the time of publication.
Technical Support: Phone (203)426-0800 e-mail support@forecast1.com
Subscription Information: Phone (203)426-0800 or (800)451-4975; FAX (203)426-0223 (USA) or e-mail sales@forecast1.com
Aerospace/Defense News Highlights is published by Forecast International, 22 Commerce Road, Newtown CT 06470 USA. Articles that list Forecast International as the source are Copyrighted © 2019. Reproduction in any form, or transmission by electronic or other means, is prohibited without prior approval from the publisher.
Forecast International invites all interested companies to submit their announcements and press releases for review and inclusion in our Intelligence Letters.
Contact: Ray Peterson, Director of Research
Email: Ray.Peterson@forecast1.com
Phone: 800-451-4975
Fax: 203-270-8919