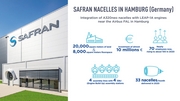 Source: Safran
Source: Safran

Close

LE HAVRE, France -- Safran invested nearly €10 million in a state-of-the-art 8,000 square meter plant, designed according to best practices based on Lean Manufacturing precepts. It already houses nearly 70 highly qualified employees, and will expand to about 100 employees by 2020. In particular, the plant is outfitted with tools and equipment designed to meet the challenge of high production rates. By 2020, it plans to assemble and integrate some 400 nacelles per year on CFM International's LEAP-1A engines powering the Airbus A320neo. All nacelle components - air inlet, engine cowl, thrust reverser and exhaust system - are assembled on site, then painted before being integrated on the engine. These propulsion systems are then acceptance tested by customer airlines before being delivered to the Airbus final assembly line in Hamburg.

The inauguration of this plant is concurrent with the delivery of the 200th LEAP-1A propulsion system to Airbus from Hamburg. It also marks the milestone of 600 propulsion systems delivered since the A320neo entry into service in August 2016.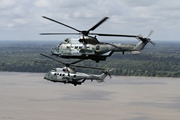 Source: Airbus/Fabio Valentim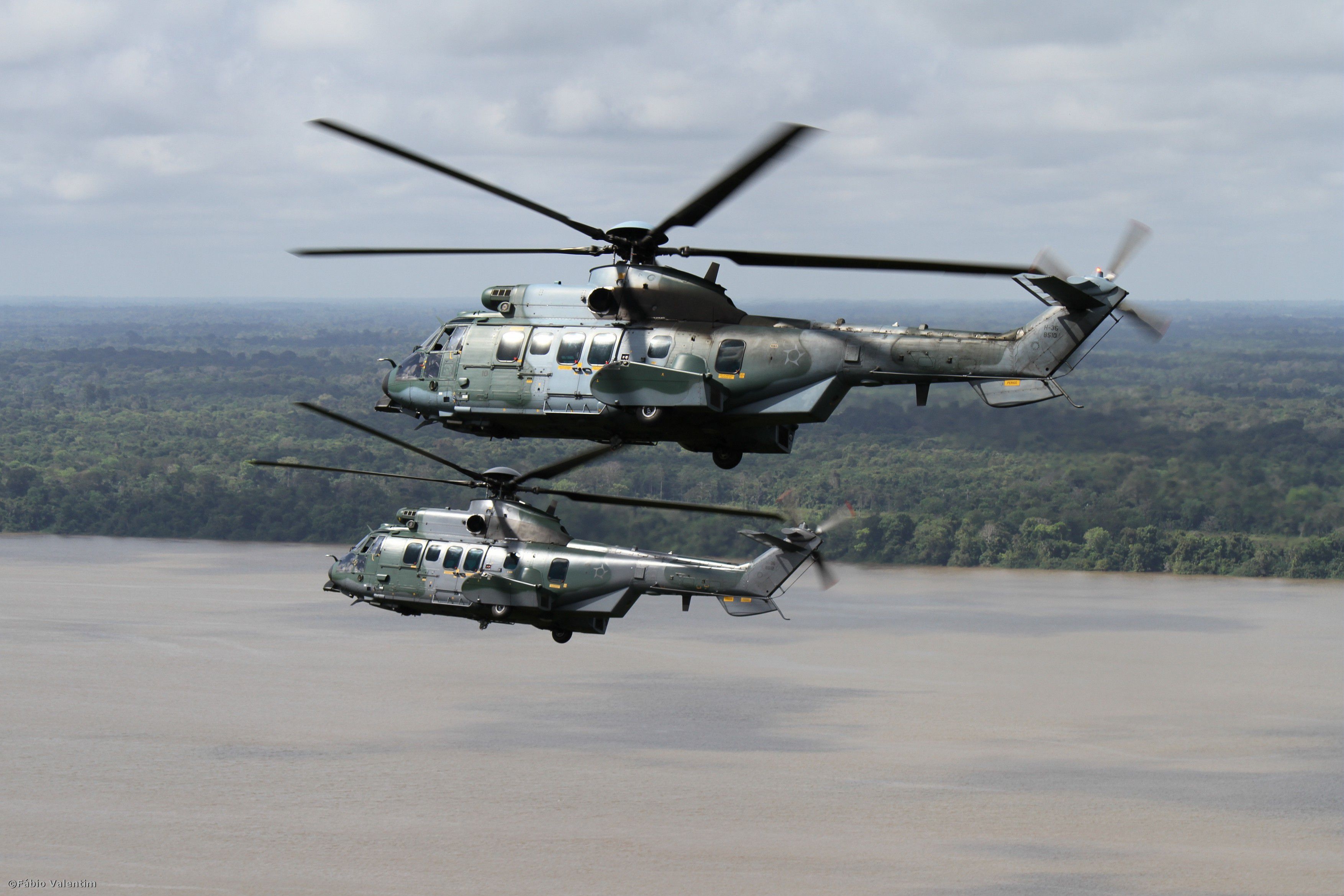 Source: Airbus/Fabio Valentim

Close

SÃO PAULO -- Helibras has delivered the 33rd H225M helicopter to Brazil as part of the H-XBR program. This is the third H225M delivered to Brazil in 2018 and the second to the Brazilian Army. The aircraft will be based on the 1st Aviation Battalion (BAvEx) in Taubaté, joining another 10 ten H225M aircraft already delivered to the Brazilian Army.

The helicopters are being delivered under the 50-helicopter H-XBR program. The BRL1.5 billion contract under H-XBR was signed in June 2008. With the May delivery, the total number of aircraft delivered to Brazil under H-XBR is now 28. Production is expected to be completed in 2022.

The H225M of the Armed Forces has been manufactured in Itajubá since the inauguration of the company's new production line in 2012. Licensed-production, industrial offsets, and technology-transfer programs are important in Latin America since many countries are seeking to expand their developing defense industries. In fact, Brazil will no longer consider procurements without technology transfer included in the contract and also requires locally produced equipment. In order to reach that level of national content, Helibras has developed a supply chain and local suppliers that currently consists of 37 Brazilian companies.

Source: Selex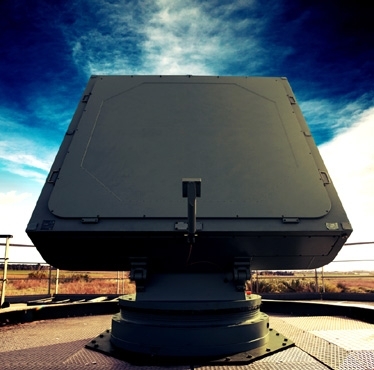 Source: Selex

Close

WILSONVILLE, Ore. -- Mentor, a Siemens business, announced that Leonardo has accelerated its field programmable gate array (FPGA) design cycle by using advanced verification techniques made possible with the Questa verification solution.

Leonardo is a leading player in the Aerospace, Defense, and Security markets. Mentor's Questa provides a verification solution for integrated circuit (IC) design and verification.

Leonardo has been using Mentor's Questa SystemVerilog verification solution, applying the Universal Verification Methodology (UVM) framework and Questa Verification IP (QVIP) to the design, verification, and validation (V&V) of highly complex avionics interfaces. Results achieved to date indicate an acceleration of the design, V&V and system integration phases of a key product.

Incorporation of the UVM framework, QVIP and Verification Run Manager into a Jenkins software-based environment has extracted further value from the toolkit, enabling automated reverification of designs, post modification.

Electronically scanned array radar systems (AESA / PESA) contain a multitude of central processing units (CPUs) and FPGAs, spread across several subsystems, with the FPGAs implementing control, digital signal processing (DSP), and communication functions. "Designing a complex system like this is a daunting task, especially when you take into account the tight schedule demanded by today's fast-paced marketplace," said Iain Wildgoose, Vice President of Engineering, Radar, and Advanced Targeting for Leonardo's Airborne and Space Systems Division. "The reuse and scalability that the UVM framework and QVIP delivered, combined with the support to the adoption process provided by Mentor consultants and application engineers, were key enablers to successful design and integration."

Mentor QVIP provides a library of verification IP for more than 40 standard protocols and 1,700 memory devices. QVIP includes checkers and coverage, plus a comprehensive set of stimulus sequences for the protocols. Adoption of QVIP IP for the standard interfaces enabled Leonardo to focus on the unique specifics of the company's design. QVIP and the UVM framework - a set of base classes layered on top of UVM - have enabled Leonardo to increase code coverage significantly in a short period of time.

With Mentor's UVM framework, test bench creation time is reduced, as is the interpretation of test bench results, through abstraction of this task to a higher level. Leonardo was able to deploy Questa across projects to accelerate test bench development and efficient coverage closure. After these initial successes, Leonardo is now deploying the UVM framework to other projects across the company.

"Increasingly complex FPGA designs demand reusable and scalable verification solutions that accelerate development and increase overall quality," said Ravi Subramanian, vice president and general manager, IC Verification Solutions Division at Mentor. "The Questa solution, coupled with the UVM framework and QVIP, reduces testbench and VIP development time by automatically generating project test benches. Our industry-leading application engineers, consultants, and online resources enable easy adoption of these techniques that will pay dividends for many projects to come."