International Military Markets & Budgets - Europe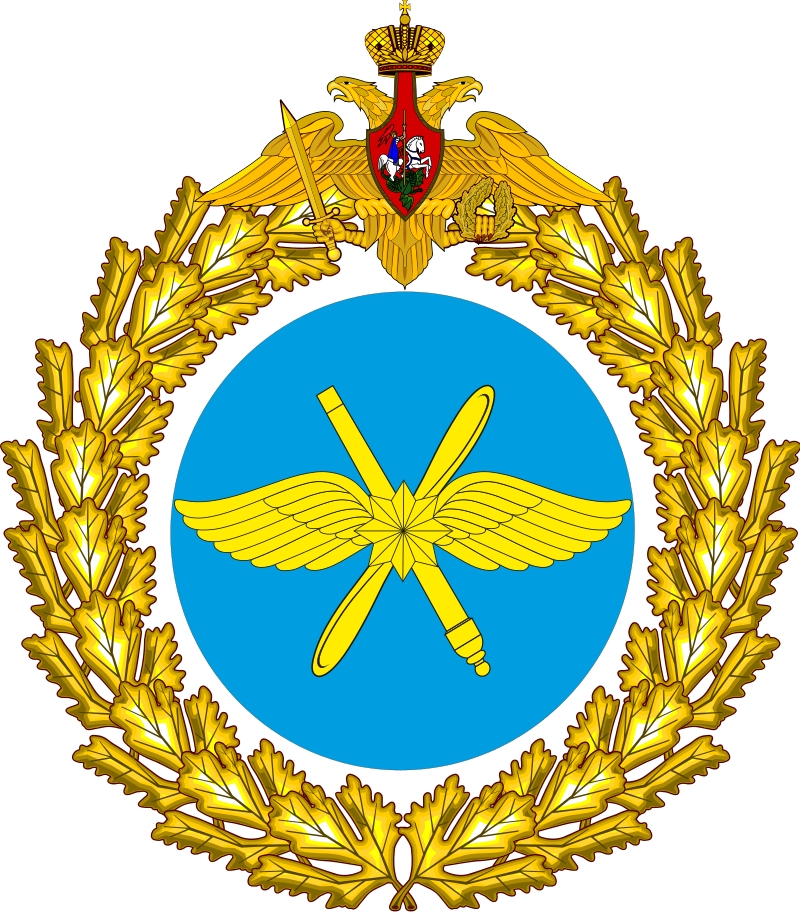 Source: Russia MoD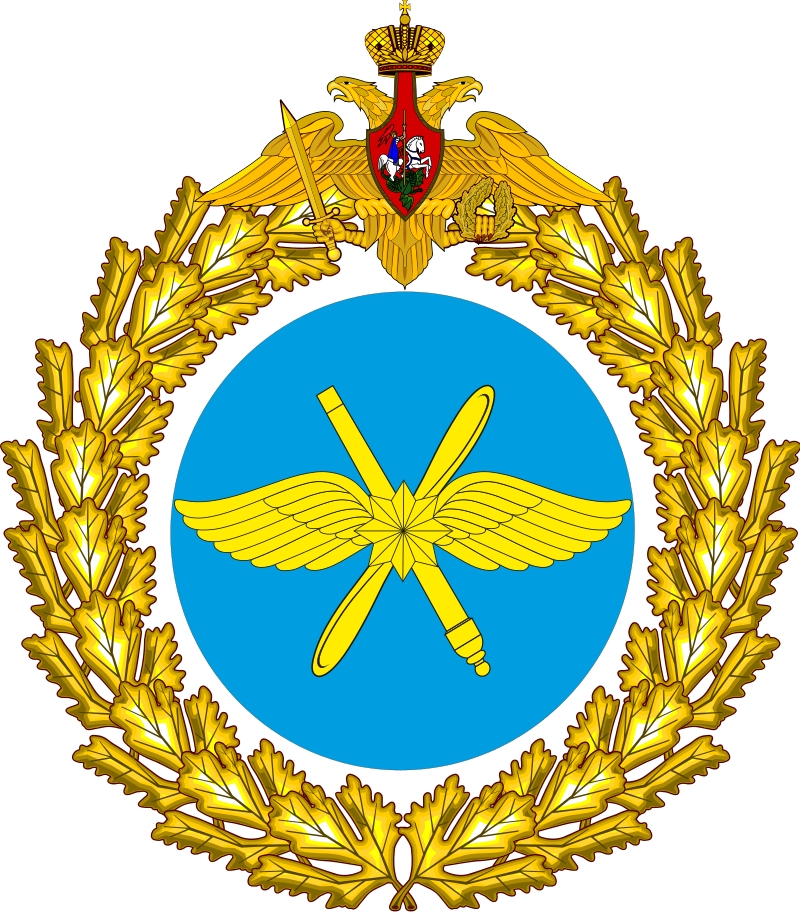 Source: Russia MoD
Close
MOSCOW -- Russia is increasingly focusing on unmanned aerial vehicles (UAVs).

In an interview on the Ekho Moskvy radio station on November 10, 2019, the deputy commander-in-chief of the Russian Aerospace Forces, Lt. Gen. Yuri Grekhov noted that Russian air-defense systems are being upgraded to focus on UAV threats. In Syria, the Russian military has faced a number of attacks from crude UAVs rigged with explosives, which have caused damage to military installations, including those away from the front lines.

Lt. Gen. Grekhov said, "We do not stand still. Systems capable of countering large-scale application of drones are under development and are fairly efficient."

He added, "Our equipment is upgraded to cater for novelties invented by the adversary. Air Defense Missile and Gun System Pantsir is currently able to destroy rocket projectiles and drones." This includes drones that are able to hover, Grekhov noted.

The Lt. Gen. did not get into specifics on what systems Russia was upgrading to focus on the UAV threat, but identified that targeting drones with missiles is not cost-effective. He said, "It is rather costly to destroy drones by missiles. Other means of destruction are available, including radio electronic warfare systems." Anti-aircraft guns are another weapon that can be used to down an enemy drone.
Source:
TASS Russian News Agency
Associated URL:
Click here to visit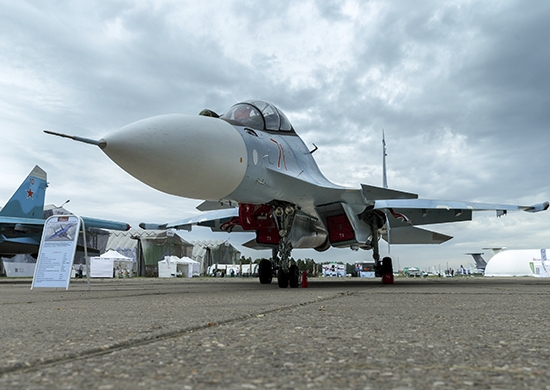 Source: Russia MoD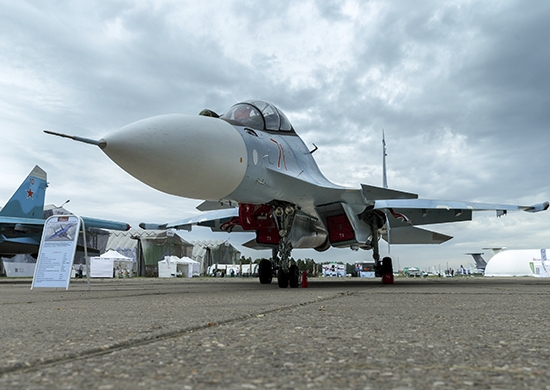 Source: Russia MoD
Close
MOSCOW -- The first Su-57 fifth-generation fighter jet for the Russian Aerospace Force should be delivered soon.

Speaking to journalists on November 8, 2019, Deputy Defense Minister Alexei Krivoruchko said, "As for the program of creating fifth-generation aircraft, we can see together with you that the first serial-produced Su-57 plane is actually ready for its delivery to the troops."

The aircraft "will be delivered to the Aerospace Force before the end of this year," he said. "Next year, we are expecting to get another such plane and subsequently their production will grow manifold." That timeline is in line with the previously-announced schedule. Russia plans to ramp up production -- to over 10 aircraft per year on average -- after the initial batches.

By 2028, the Russian Aerospace Force will have received 76 aircraft under a contract signed earlier this year.

Even as serial production for the Su-57 gets underway, Russia is continuing to receive fourth-generation fighter jets which have proved effective in service. Deputy Defense Minister Krivoruchko told journalists that the Komsomolsk-on-Amur Aviation Plant has already delivered 10 Su-35s to the military this year, completing the requirement for 2019 ahead of schedule. Four of these are for usage with the Russian Knights, an aerobatics group.

Another 10 Su-35s, the final group of a larger contract signed several years ago, should be delivered in 2020.
Source:
TASS Russian News Agency
Associated URL:
Click here to visit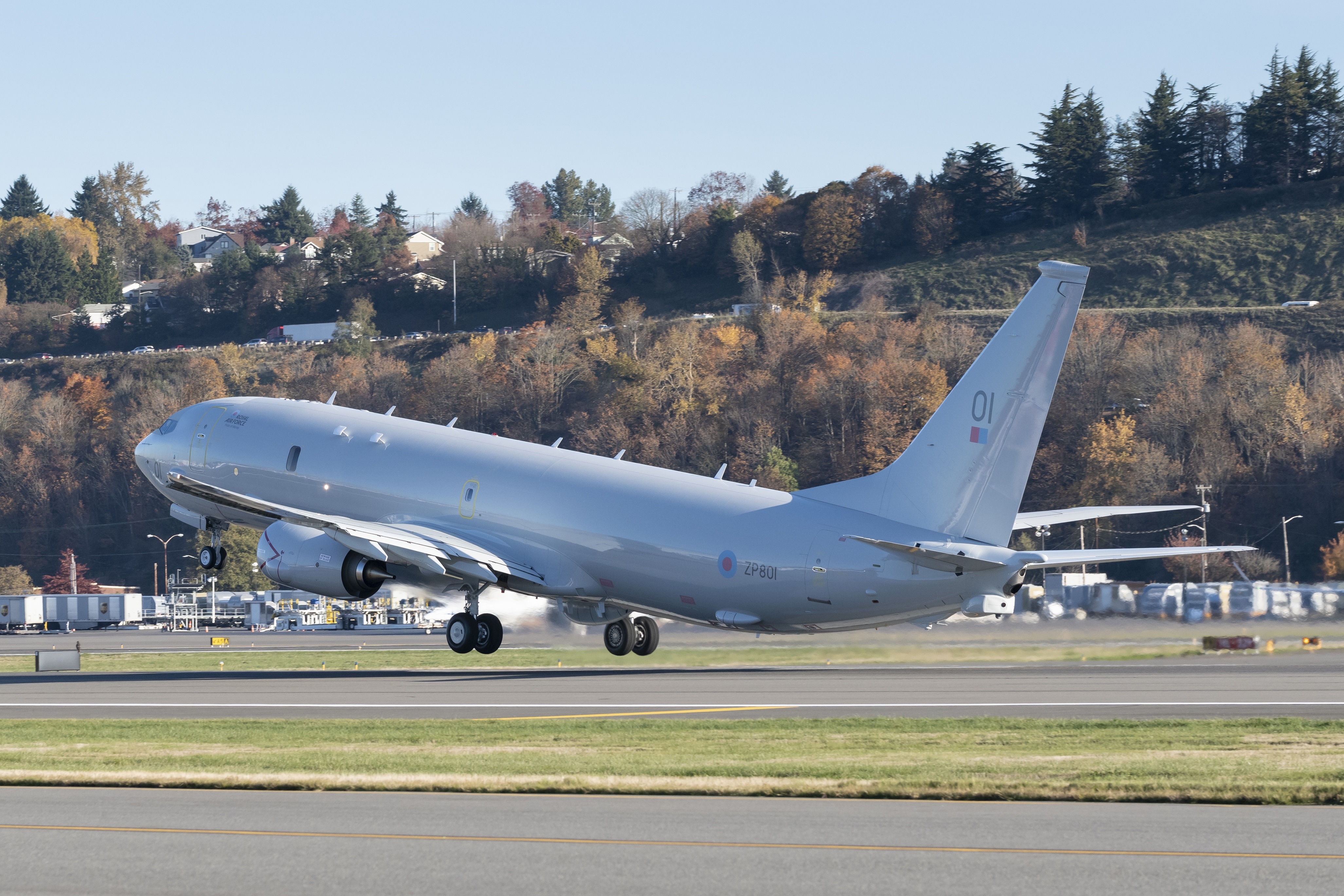 Source: Boeing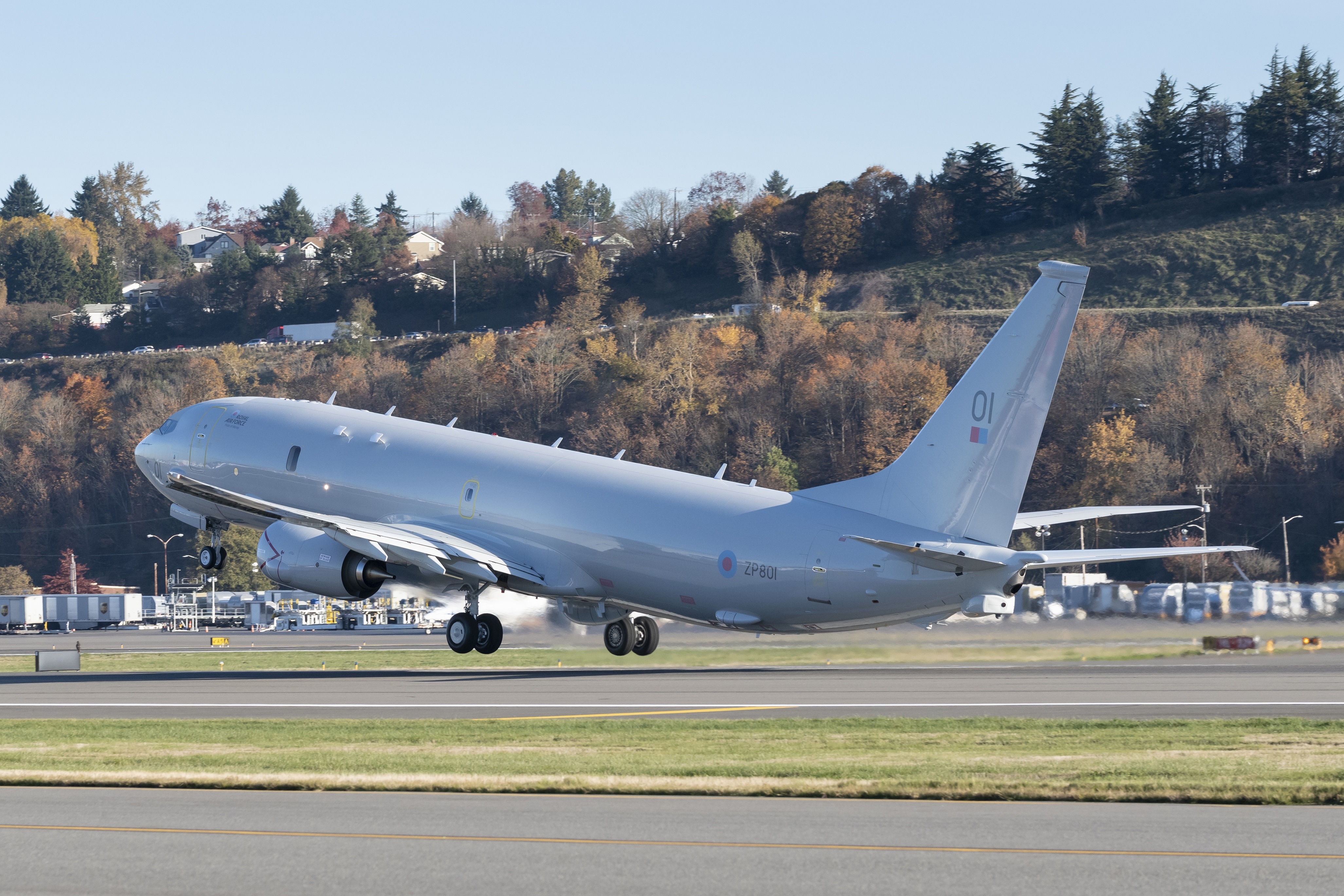 Source: Boeing
Close
SEATTLE -- Boeing has delivered the first of nine P-8A Poseidon maritime patrol aircraft (MPA) to the United Kingdom Royal Air Force (RAF).

The United Kingdom is acquiring the multi-mission aircraft through the Foreign Military Sales process with the U.S. Navy. The P-8A Poseidon replaces the U.K.'s retired Nimrod aircraft.

Boeing formally delivered the aircraft on Oct. 29 to the U.S. Navy during a ceremony at the Boeing Military Delivery Center in Tukwila, Wash. From Tukwila, the aircraft flew to the U.S. Navy's Naval Air Station Jacksonville, Florida, where U.S. Navy leaders officially turn the aircraft over to the United Kingdom.

At JAX, Royal Air Force crew will work with the aircraft before flying it to the United Kingdom in January 2020. All nine P-8A aircraft will be based at Lossiemouth, Scotland.

As part of a collaborative program with the U.S. Navy, pilots and maintainers from the United Kingdom's RAF have been stationed at Naval Air Station JAX since 2012. Called "Project Seedcorn," the arrangement has allowed RAF members to fly the P-8A with Patrol Squadron Thirty (VP-30), the Navy's Maritime Patrol and Reconnaissance Fleet Replacement Squadron, to maintain their maritime patrol skills in advance of receiving the P-8A.

The P-8 is a long-range anti-submarine warfare, anti-surface warfare, intelligence, surveillance and reconnaissance aircraft capable of broad-area, maritime and littoral operations. In addition, the P-8 performs humanitarian and search and rescue missions around the globe.
Source: Boeing
NOTICE TO USERS
Warranty: Forecast International makes no guarantees as to the veracity or accuracy of the information provided. It warrants only that the information, which has been obtained from multiple sources, has been researched and screened to the best of the ability of our staff within the limited time constraints. Forecast International encourages all clients to use multiple sources of information and to conduct their own research on source data prior to making important decisions. All URLs listed were active as of the time the information was recorded. Some hyperlinks may have become inactive since the time of publication.
Technical Support: Phone (203)426-0800 e-mail support@forecast1.com
Subscription Information: Phone (203)426-0800 or (800)451-4975; FAX (203)426-0223 (USA) or e-mail sales@forecast1.com
Aerospace/Defense News Highlights is published by Forecast International, 22 Commerce Road, Newtown CT 06470 USA. Articles that list Forecast International as the source are Copyrighted © 2019. Reproduction in any form, or transmission by electronic or other means, is prohibited without prior approval from the publisher.
Forecast International invites all interested companies to submit their announcements and press releases for review and inclusion in our Intelligence Letters.
Contact: Ray Peterson, Director of Research
Email: Ray.Peterson@forecast1.com
Phone: 800-451-4975
Fax: 203-270-8919