International Military Markets & Budgets - Europe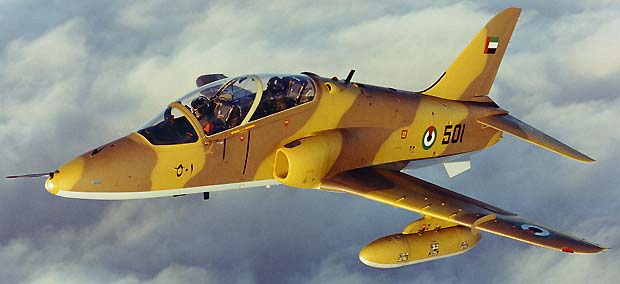 Source: British Aerospace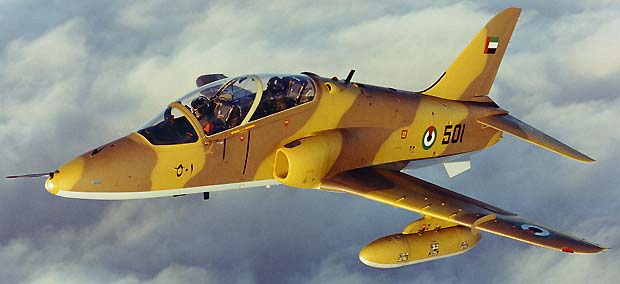 Source: British Aerospace
Close
LONDON - The British Ministry of Defense (MoD) has moved to scrap entirely its GBP1.2 billion ($1.6 billion) project to provide its military pilots with air combat training through a private contractor. The program referred to as Air Support to Defense Operational Training (ASDOT) has been cancelled in an effort to reassess the requirement - a move that comes as the timetable for picking a winning bid and awarding a contract had been slated for late 2018 with the 10-year program to then kick off in January 2020. That contract would have also included an option to extend the program out an additional five years.

The British MoD issued an Invitation to Negotiation to industry in August 2018, receiving submissions from teams led by Babcock Aerospace, Cobham Aviation Services, Leonardo and Thales UK. But instead the selection process continued to be delayed, pushing back operational timetables and forcing the cash-strapped MoD to rethink its plan.

The project would have seen pilots from across the British military receive training - most likely against aircraft types not in U.K operational inventories - in air-to-air combat, air-to-surface combat, joint terminal attack, electronic warfare, ground-based air defense and aerospace battle management, and live gunnery scenarios. The provision of contractor-owned and contractor-operated (COCO) aircraft would progressively replace existing contractor- and military-provided training services as they wrapped up.

Instead the MoD is going back to the drawing board to find an appropriate solution as carrier-borne air strike operations are scheduled to achieve Initial Operational Capability with the HMS Queen Elizabeth in 2020, followed by first operational deployment in 2021. Therefore time is of the essence.
Source:
Defense News
Associated URL:
Click here to visit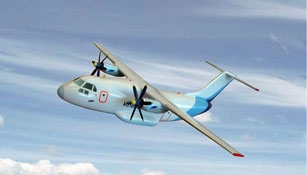 Source: Ilyushin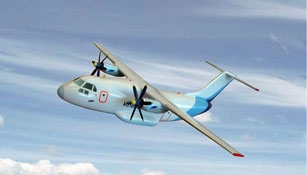 Source: Ilyushin
Close
MOSCOWm Russia -- The Russian Il-112V military transport will make its first flight shortly according to a report from the TASS Russian News Agency on March 21, 2019, a source in the defense industry said, "It is planned that the first flight of Il-112V will take place soon, at the end of March or beginning of April. Everything is ready for this." The source added that "all issues with engines have been resolved," without further specifying.

A second source told the state-owned media outlet that specialists at the Voronezh Aircraft Production Association presently "are checking the aircraft's engines and its systems" in preparation for the flight testing. The aircraft will be accompanied by an An-26 transport during the test flight, which will "monitor the operation paraments of different systems," a source said.

Eventually, the Il-112V is to replace the An-26 in Air Force service.

TASS noted that it did not have official confirmation of the news. The first Il-112V prototype was rolled out in November 2018 and has subsequently conducted taxi tests. As the aircraft is a brand-new design, rather than a modern adaptation of an older model, the development process has seen some setbacks and timelines have been extended. Serial production is presently expected to start no sooner than 2020.

The Il-112V is expected to have a 5-ton carrying capacity and be able to fly at speeds of around 450 kilometers per hour. Russia will fit the aircraft with an onboard defense system from KRET to protect it from missiles.
Source: TASS Russian News Agency
Associated URL: Click here to visit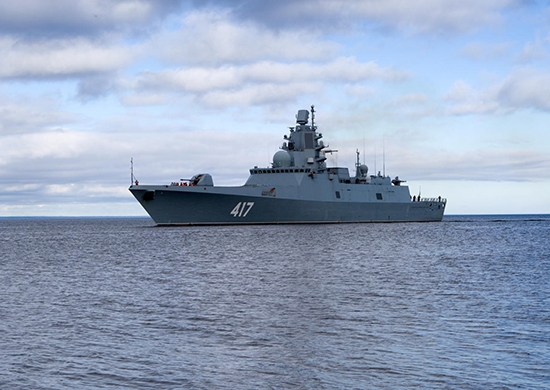 Source: Russian MoD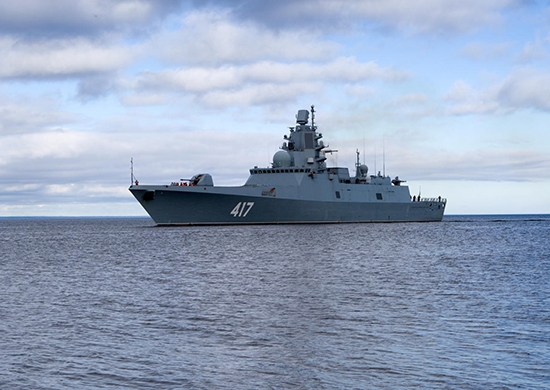 Source: Russian MoD
Close
MOSCOW, Russia -- The Russian Navy will receive the second vessel in the Project 22350 Admiral Gorshkov class of frigates in December of this year. Severnaya Verf CEO Igor Ponomarev said, "The frigate Admiral Kasatonov will enter the second round of performance trials in late March-early April and will be transferred over to the Navy in December this year." The frigate is the second in the Project 22350 class.

Lead vessel Admiral Gorshkov was commissioned last year. Two further frigates in the class, Admiral Golovko and Admiral Isakov, are under construction. United Shipbuilding Corporation CEO Alexei Rakhmanov stated on March 20 that "a decision has been made to build two more frigates at the Northern Shipyard," seemingly indicating that another set of two Project 22350 frigates will be built before the shipbuilding industry moves to development of the larger Project 22350M version.

Severnaya Verf will also deliver a corvette, Gremyashchiy, and a logistics support vessel, Vsevolod Bobrov, in December 2019.

Rakhmanov also discussed the Project 885M submarines. The lead vessel, Kazan, is due to enter service this year, though according to Rakhmanov, the submarine's trials in 2018 were disrupted, meaning the delivery time frame may be pushed back. Kazan is due to test the Zircon hypersonic missile sometime next year.
Source: TASS Russian News Agency
Associated URL: Click here to visit
NOTICE TO USERS
Warranty: Forecast International makes no guarantees as to the veracity or accuracy of the information provided. It warrants only that the information, which has been obtained from multiple sources, has been researched and screened to the best of the ability of our staff within the limited time constraints. Forecast International encourages all clients to use multiple sources of information and to conduct their own research on source data prior to making important decisions. All URLs listed were active as of the time the information was recorded. Some hyperlinks may have become inactive since the time of publication.
Technical Support: Phone (203)426-0800 e-mail support@forecast1.com
Subscription Information: Phone (203)426-0800 or (800)451-4975; FAX (203)426-0223 (USA) or e-mail sales@forecast1.com
Aerospace/Defense News Highlights is published by Forecast International, 22 Commerce Road, Newtown CT 06470 USA. Articles that list Forecast International as the source are Copyrighted © 2019. Reproduction in any form, or transmission by electronic or other means, is prohibited without prior approval from the publisher.
Forecast International invites all interested companies to submit their announcements and press releases for review and inclusion in our Intelligence Letters.
Contact: Ray Peterson, Director of Research
Email: Ray.Peterson@forecast1.com
Phone: 800-451-4975
Fax: 203-270-8919