International Military Markets & Budgets - Europe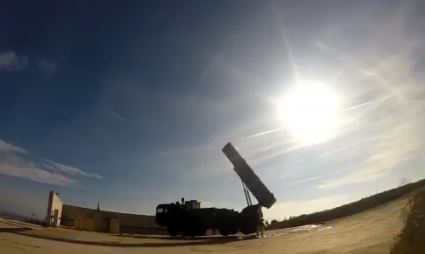 Source: Roketsan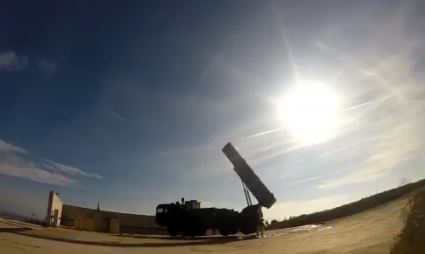 Source: Roketsan
Close
ANKARA -- Turkey used its Bora tactical ballistic missile during a military operation against Kurdish rebels. The missile struck a base operated by the Kurdistan Workers' Party (PKK) militia located in northern Iraq.

The Bora is a domestically produced missile system. The Bora is based on China's B-611 short-range ballistic missile. This is the first combat use of this missile.

Turkish forces are conducting Operation Claw in northern Iraq against the PKK. The PKK has led an armed insurgency in Turkey's southeast since 1984. The PKK is labelled a terrorist group by Turkey, the United States and the European Union.
Source:
Ahval
Associated URL:
Click here to visit
ROME -- On June 20, Leonardo's Falco EVO tactical remotely-piloted aerial system played a key role in monitoring a case involving irregular migrants in the Mediterranean sea as part of monitoring activities of Frontex, the European Border and Coast Guard Agency. In an operation launched from the Italian island of Lampedusa, the Falco EVO worked with other Frontex assets to identify a "mothership" trawler as 81 illegal migrants were transferred to smaller boats, a technique increasingly used by criminal organizations. Following the transfer, the Falco EVO's surveillance payloads kept a close eye on the trawler until an enforcement operation was launched by Italian authorities to seize the boat.

The Falco EVO system deployed at Lampedusa Airport has already flown for more than 280 hours on behalf of Frontex, with one mission on the 26th June clocking in at 17 hours and 21 minutes. This extra-long mission came about when Frontex received a request from the Italian Authorities to help monitor two boats in the Lampedusa area. Close collaboration between ENAV, ENAC, AST Lampedusa, the Italian Guardia di Finanza (customs police) and Leonardo allowed the mission finish time to be extended by two hours to 24:00 so that the Falco EVO could support the interception.

The Falco EVO has been deployed at Lampedusa Airport since December 2018 as part of multipurpose aerial surveillance provided by Frontex. Flights are planned in coordination with the Guardia di Finanza and the Italian Ministry of the Interior and carried out by Leonardo, which owns and operates the Falco EVO under a service arrangement. ENAC, Italy's national agency for civil aviation, ENAV, the company managing Italy's civil air traffic, and Lampedusa Airport operator AST Aeroservizi also support the operations.

In its configuration for the Frontex mission, the Falco EVO is equipped with an advanced suite of sensors including the Company's Gabbiano TS Ultra-Light radar, which is suitable for long range missions during the day and at night. The Falco EVO is operated and maintained by Leonardo crews.
Source:
Leonardo
Associated URL:
Click here to visit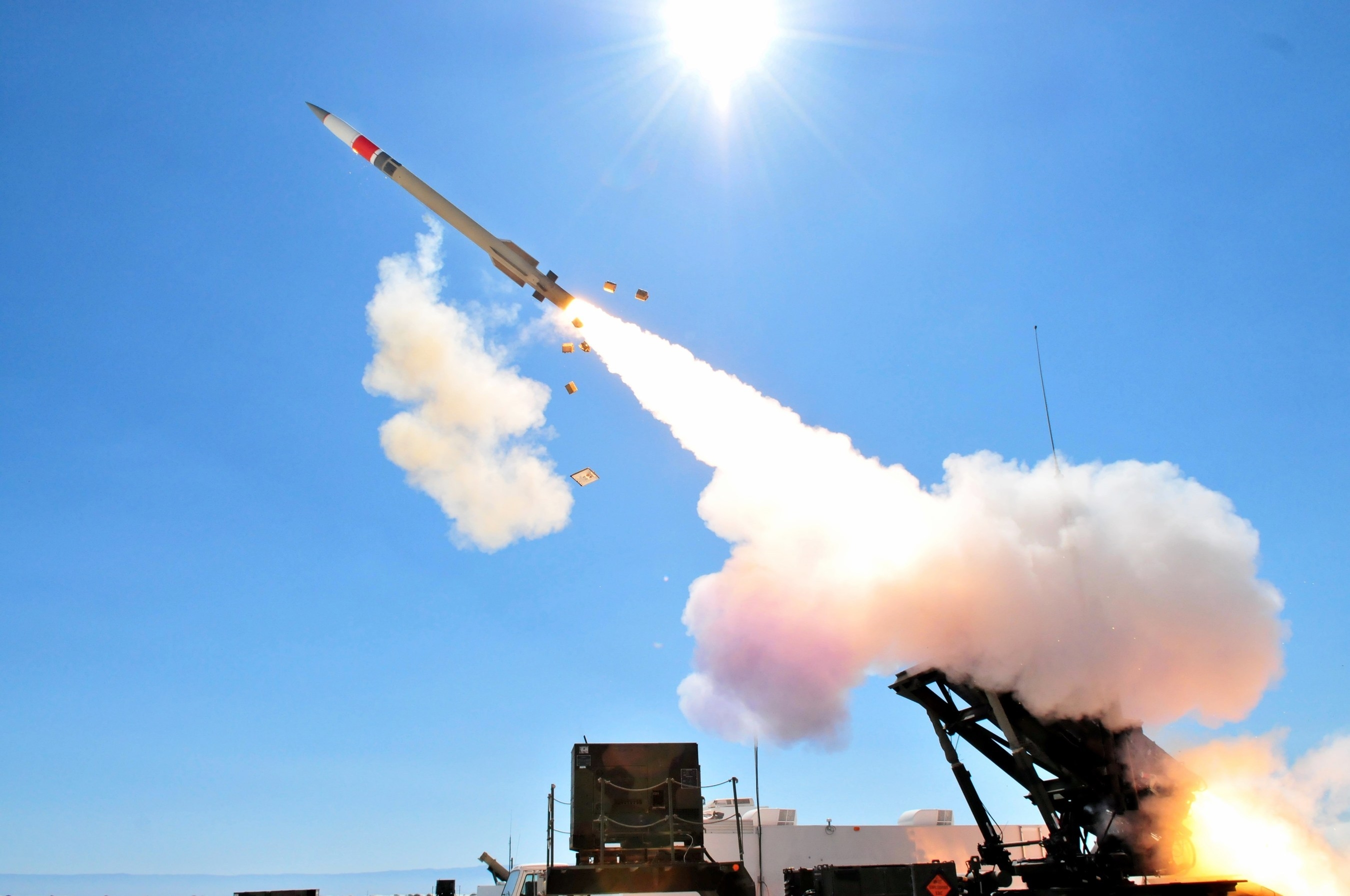 Source: Lockheed Martin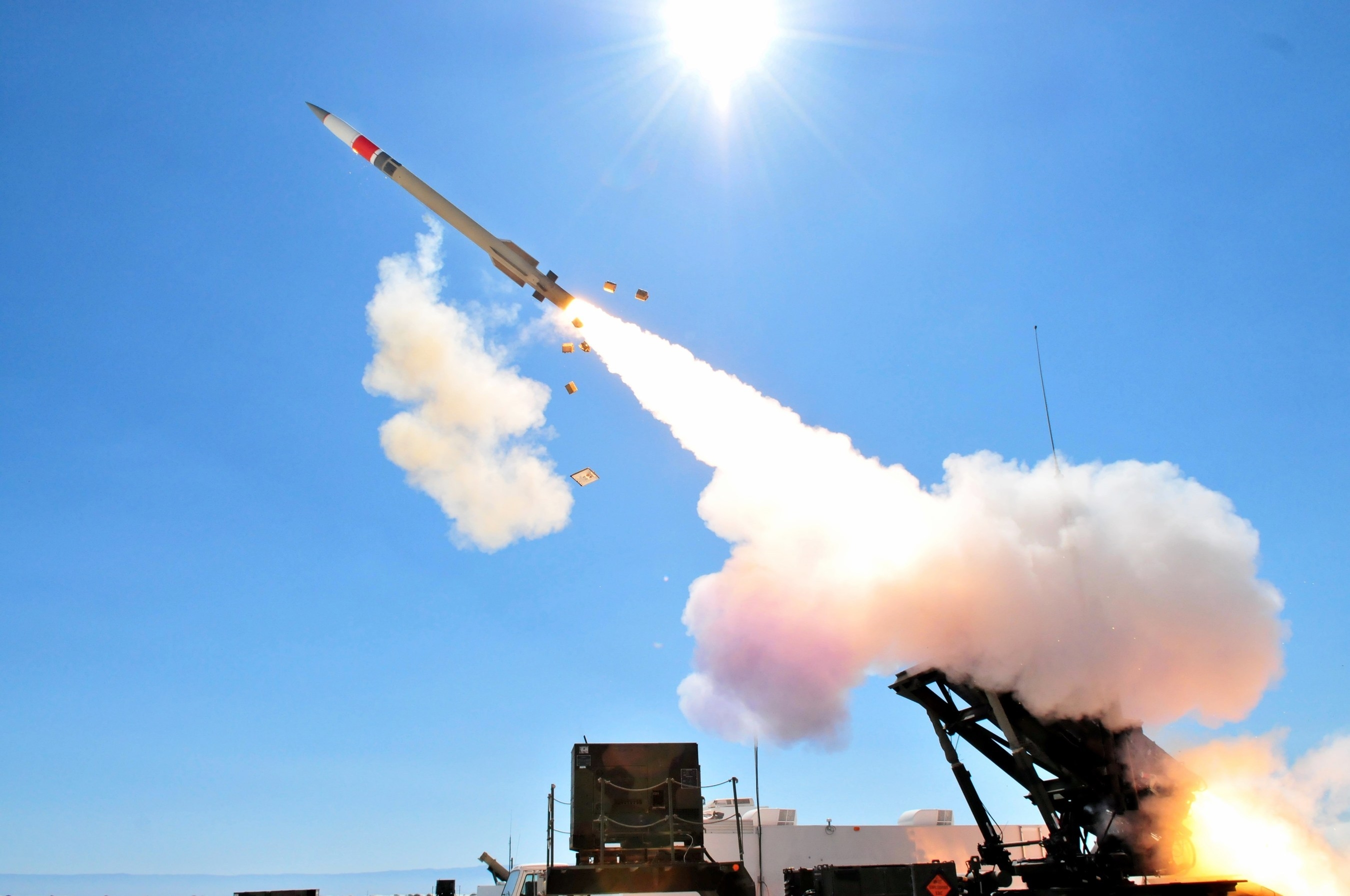 Source: Lockheed Martin
Close
WASHINGTON -- The U.S. State Department has made a determination approving a possible Foreign Military Sale to Germany of Patriot Advanced Capability 3 (PAC-3) Missiles Segment Enhanced (MSE). The Defense Security Cooperation Agency delivered the required certification notifying Congress of this possible sale on July 12, 2019.

Germany requested 50 Patriot Advanced Capability 3 (PAC-3) Missiles Segment Enhanced (MSE). Along other equipment and support services, this deal is worth an estimated $401 million.

The proposed sale will enhance Germany's capability to maintain the largest air defense capacity in Europe. The prime contractor will be Lockheed Martin, Dallas, TX.
Source:
DSCA
Associated URL:
Click here to visit
NOTICE TO USERS
Warranty: Forecast International makes no guarantees as to the veracity or accuracy of the information provided. It warrants only that the information, which has been obtained from multiple sources, has been researched and screened to the best of the ability of our staff within the limited time constraints. Forecast International encourages all clients to use multiple sources of information and to conduct their own research on source data prior to making important decisions. All URLs listed were active as of the time the information was recorded. Some hyperlinks may have become inactive since the time of publication.
Technical Support: Phone (203)426-0800 e-mail support@forecast1.com
Subscription Information: Phone (203)426-0800 or (800)451-4975; FAX (203)426-0223 (USA) or e-mail sales@forecast1.com
Aerospace/Defense News Highlights is published by Forecast International, 22 Commerce Road, Newtown CT 06470 USA. Articles that list Forecast International as the source are Copyrighted © 2019. Reproduction in any form, or transmission by electronic or other means, is prohibited without prior approval from the publisher.
Forecast International invites all interested companies to submit their announcements and press releases for review and inclusion in our Intelligence Letters.
Contact: Ray Peterson, Director of Research
Email: Ray.Peterson@forecast1.com
Phone: 800-451-4975
Fax: 203-270-8919