Military Vehicles, Ordnance, Munitions, Ammunition & Small Arms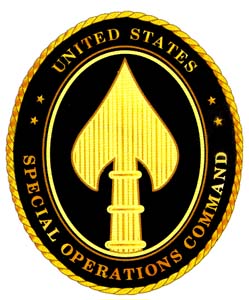 .Source: USAF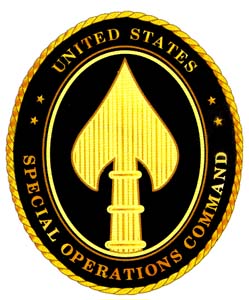 Source: USAF
Close
NEWTOWN, Conn. -- On July 21, 2021, the Naval Surface Warfare Center, Crane Division (Crane, IN) awarded multiple contracts worth a total of $74,000,000 for the design, engineering, fabrication, and testing of prototype components and systems for the U.S. Special Operations Command family of special operations vehicles.

The awardees and contracts are as follows: Cintel Inc. (Huntsville, AL) (N0016421DJW54); Cornerstone Research Group Inc. (Miamisburg, OH) (N0016421DJW55); Globe Tech LLC (Plymouth, MI) (N0016421DJW56); GS Engineering (Houghton, TN) (N0016421DJW57); Hendrick Motorsports Performance Group LLC (Charlotte NC) (N0016421DJW58); Integrity Defense Services Inc. (Springville, IN) (N0016421DJW59); Loc Performance Products Inc. (Plymouth, MI) (N0016421DJW67); Mainstream Engineering Corp. (Rockledge, FL) (N0016421DJW60); Military Systems Group Inc. (Nashville, TN) (N0016421DJW61); MSI Defense Solutions LLC (Mooresville, NC) (N0016421DJW62); Nevada Automotive Test Center (Silver Springs, NV) (N0016421DJW63); Pratt and Miller Engineering and Fabrication (New Hudson, MI) (N0016421DJW68); RCR Manufacturing Solutions LLC (Welcome, NC) (N0016421DJW64); TM1 Motorsports Inc. (Santa Ana, CA) (N0016421DJW65); and Valor Fleet Inc. (Evansville, IN) (N0016421DJW66).

Each awardee will be awarded $1,000 (minimum contract guarantee per awardee) at contract award. These contracts do not include options and would bring the maximum cumulative value to $74,000,000 over a five year period.

Work is expected to be completed by Dec. 20, 2026. All requirements will be competed at the order level; thus, performance location will be dependent on the awardee. Fiscal 2021 research, development, test and evaluation funding in the amount of $15,000 that does not expire will be obligated at time of award. This contract was competitively procured via beta.sam.gov, with 16 offers received.
Source: US DoD
Associated URL: defense.gov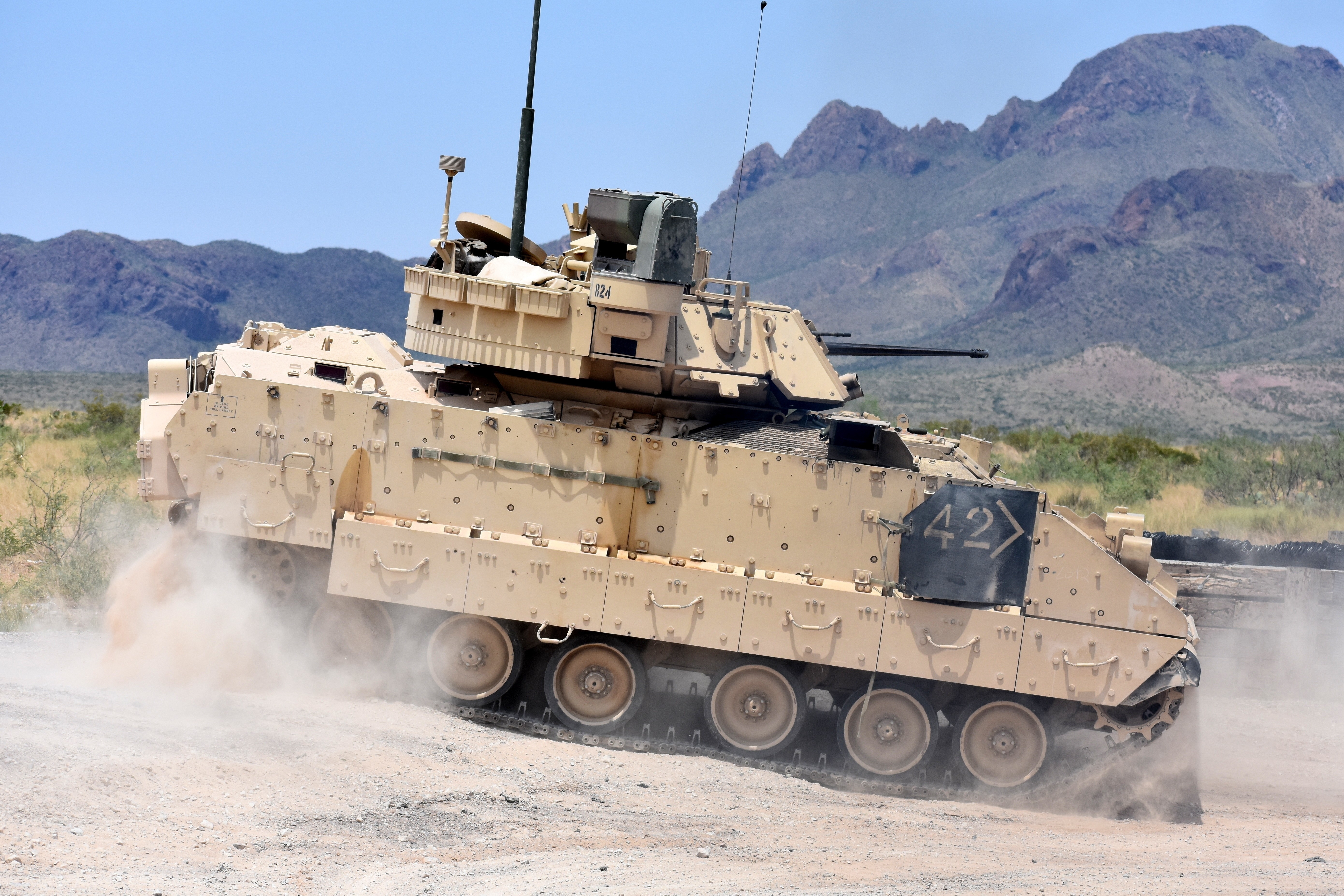 .Source: US Army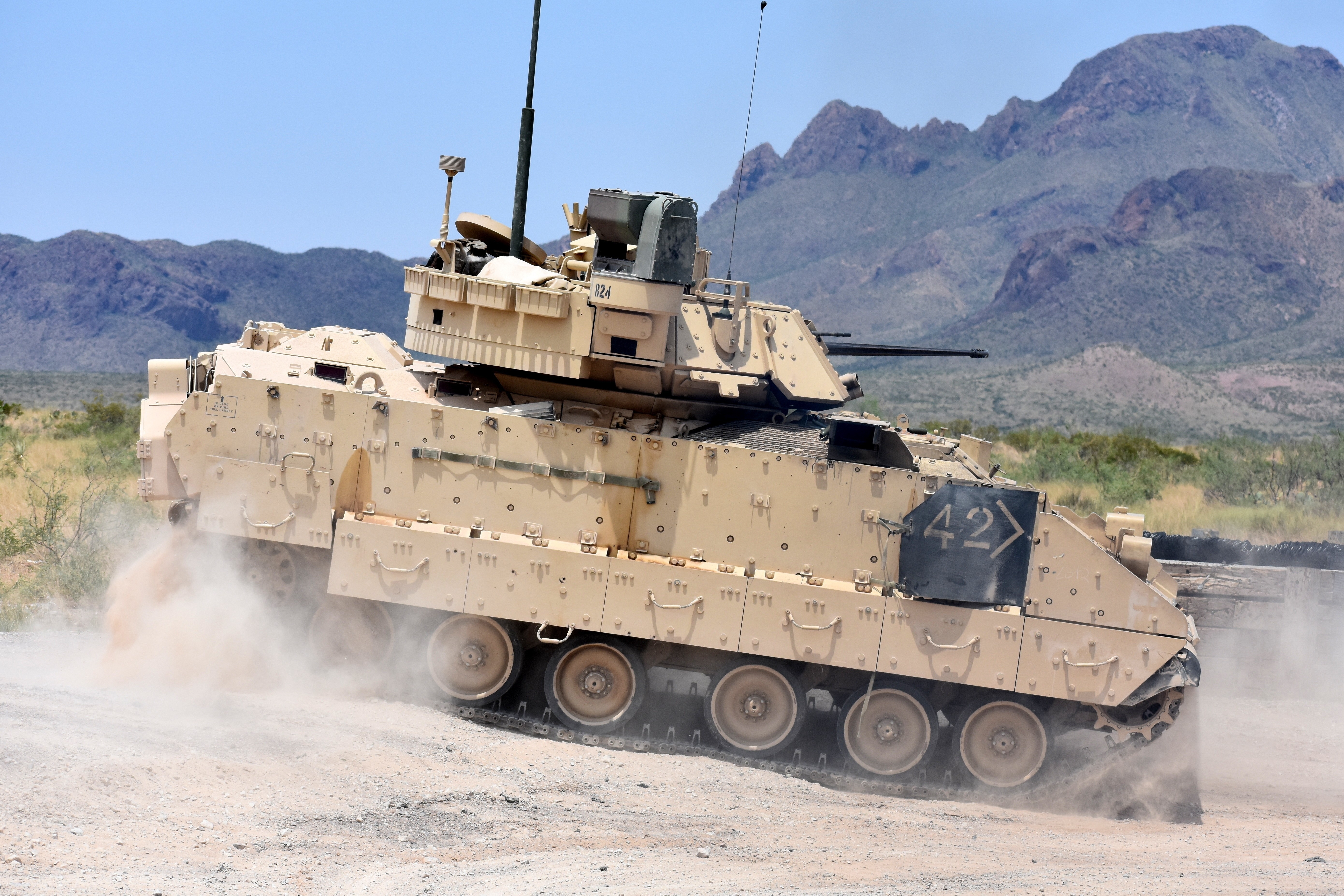 Source: US Army
Close
NEWTOWN, Conn. -- On July 20, 2021, the U.S. Army Contracting Command (Detroit Arsenal, MI) awarded ContiTech USA Inc. (Fairlawn, OH) a $7,801,200 firm-fixed-price contract (W56HZV-21-D-0060) for the track shoe parts kit for the Infantry Fighting Vehicle, Cavalry Fighting Vehicle and the Multiple Launch Rocket System. Bids were solicited via the internet with three received. Work locations and funding will be determined with each order, with an estimated completion date of July 17, 2024.

The basic Bradley chassis and running gear is common to the M2/M3 Bradley Fighting Vehicle, the Armored Multi-Purpose Vehicle (AMPV), the M270 Multiple Launch Rocket System (MLRS) and the M109A7 Paladin 155mm self-propelled howitzer

The Bradley Fighting Vehicle production line remains active for the modernization and retrofit of existing Bradley vehicles.

The stated focus of the U.S. Army's current Bradley program is on upgrading existing Bradley M2A2 ODS - Situational Awareness (ODS-SA)/M7A3 vehicles to the Bradley M2A4/M7A4 configuration.

The U.S. Army maintains that the M2/M7A4 Bradley Fighting Vehicle will be a critical component of the ABCT (Armored Brigade Combat Team) formation until FY50.

With the demise of the Ground Combat Vehicle program, the Armored Multi-Purpose Vehicle has become the U.S. Army's most significant new armored fighting vehicle program. The AMPV is a non-developmental family of vehicles that will begin replacing the Army's geriatric M113 armored personnel carrier fleet.

On December 23, 2014, the U.S. Army awarded BAE Systems a 52-month engineering and manufacturing development contract for its Bradley based AMPV proposal. The initial EMD contract was worth $383 million. The contract also includes an option to commence low-rate initial production immediately following conclusion of the EMD phase, thus raising the total value of the contract to $1.2 billion.

Under Army plans, the AMPV will ultimately account for approximately 30 percent of the ABCT's tracked fleet. The Army maintains a procurement objective of 2,897 AMPVs in five variants.
Source: Forecast International
Associated URL: forecastinternational.com
Author: D. Lockwood, Weapons Systems Analyst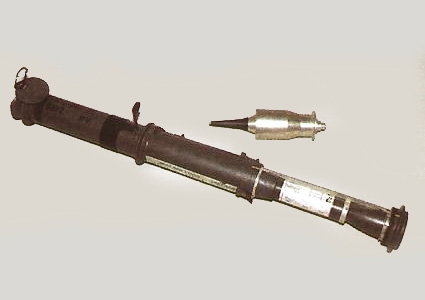 .Source: Ministry of Defence, Czech Republic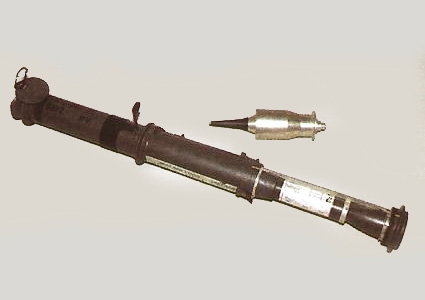 Source: Ministry of Defence, Czech Republic
Close
NEWTOWN, Conn. -- While not nearly as well known as the M72 LAW and RPG-18, the RPG-75 has proved to be a cost-effective weapon that works as advertised. In some ways, the RPG-75 is actually superior to its American and Russian counterparts.

Nevertheless, the RPG-75 remains trapped in the shadows of its more widely known competitors from the United States and Russian Federation. Beyond Czech Army procurement, sales of the RPG-75 have been very limited. The weapon's lack of brand recognition in a glutted international market continues to hinder export sales despite the apparent virtues of the design.

The Forecast International Weapons Group expects some renewed Czech Army procurement for domestic needs - mostly to recover losses that occur through normal attrition - throughout the decade.

Without significant export sales, the RPG-75 will remain a minor player on the international market. Given the sales history of this weapon system, we do not hold great hopes for the RPG-75 suddenly becoming a star - or even a major player - on the international market for man-portable anti-tank and bunker buster weapons.
Source: Forecast International
Associated URL: Forecast International
Author: D. Lockwood, Weapons Systems Analyst