Missiles & Missile Systems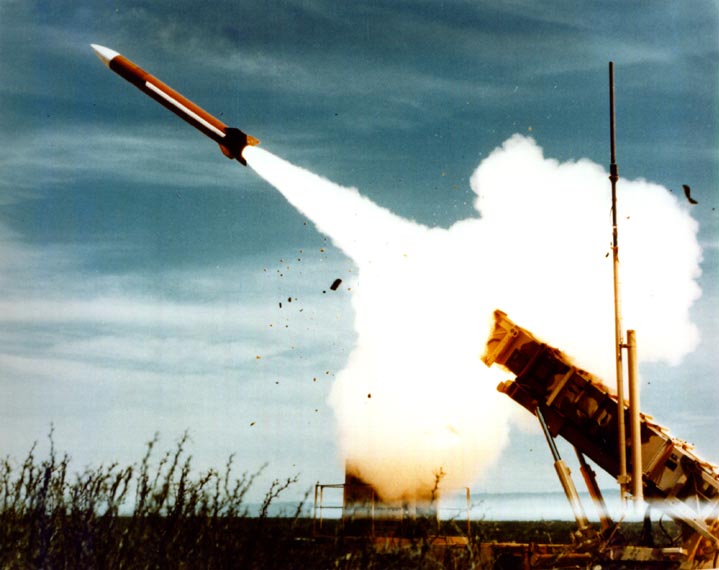 Source: BMDO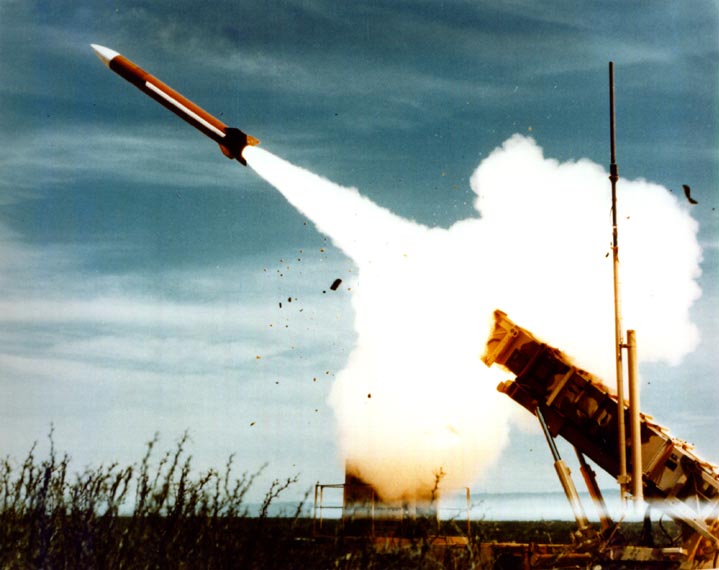 Source: BMDO
Close
WARSAW, Poland. Poland is moving ahead with its military modernization program. This program is worth around 524 billion zlotys ($133 billion). This program will run for 10 to 15 years. As part of this program, Poland is acquiring new air defense systems. Warsaw has already ordered the Patriot surface-to-air missile (SAM) system.

Meanwhile, Poland is proceeding with the "Wisla" program. This effort will provide Poland with medium-range anti-aircraft and missile systems. The "Narew" program will be the element of the multilayered air defense system of Poland.
Source:
Polish Ministry of Defense
Associated URL:
Click here to visit
WASHINGTON - In the wake of an Iranian attack on Saudi Arabian oil facilities last month, Defense Secretary Dr. Mark T. Esper announced that more capabilities have been authorized to deploy in support of the long-time U.S. partner. At a Pentagon news conference today, Esper said he authorized the deployment of two fighter squadrons, an air expeditionary wing, two Patriot missile batteries, and a Terminal High Altitude Area Defense, or THAAD, system to Saudi Arabia.

This latest show of support involves some 3,000 U.S. personnel, Esper said, adding that ongoing Iranian provocations have resulted in an even larger support effort in the region.

Since May, Esper said, the United States has deployed as many as 14,000 additional U.S. forces to the region, as well as a wide variety of military hardware, including airborne early warning aircraft squadrons, maritime patrol aircraft squadrons, Patriot air and missile defense batteries, B-52 bombers and a carrier strike group.

"Today I spoke with the Saudi minister of defense to discuss the status of Saudi Arabia's defensive capabilities and our ongoing efforts to protect our partners from further Iranian aggression," Esper said. "Saudi Arabia is a longstanding security partner in the Middle East and has asked for additional support to supplement their own defenses and defend the international rules-based order."

The defense secretary said the United States remains committed to protecting its allies in the region and its own interests.

"I urge other like-minded countries, especially our allies in Europe, to follow the U.S. lead and join us with their own defensive assets to ensure stability in the region," Esper said.

While Esper said the Iranians continue to deny the attack on Saudi oil facilities, evidence recovered so far proves their involvement. Additionally, he said, he's continued to hear concerns from partners and allies in the region about continued Iranian behavior.

"There are things we pick up, if you will, through intelligence that we thought it was important to continue to deploy forces to deter and defend, and to send the message to the Iranians: do not strike another sovereign state, do not threaten American interests, American forces, or we will respond," he said. "I've said time and time again, do not mistake our restraint for weakness. If you will, you will regret that."
Source:
U.S. Department of Defense
Associated URL:
Click here to visit

Source: BAE Systems

Source: BAE Systems
Close
LONDON - BAE Systems, has unveiled its RAVEN Countermeasure system for combat vehicles as part of its integrated vehicle protection system (VPS) suite of products. RAVEN is a proven directable infrared countermeasure capable of defeating anti-tank guided missiles, protecting ground vehicles and their crews, and improving mission effectiveness without the use of kinetic countermeasures.

"The RAVEN Countermeasure system is part of a layered defense, and is easily tailored to any vehicle, mission, or budget," said Ryan Edwards, business development manager for Soldier and Vehicle Electronics at BAE Systems. "Our vehicle protection systems improve crews' situational awareness and survivability, regardless of their vehicle or the threats they face."

The RAVEN Countermeasure system, is a rugged, reliable laser-based countermeasure capable of defeating a variety of guided missile threats. The system is lightweight, modular, and scalable, and provides armored forces with efficient vehicle protection in a small, cost-efficient package. It is specifically designed for capability growth to address future threats as they emerge.

RAVEN is compliant with the U.S. Army's Modular Active Protection System (MAPS) program and is designed to integrate directly with threat detection and countermeasure cueing systems, including BAE Systems' 360 Multifunction Vehicle Protection Sensor, a long-wave infrared situational awareness and warning system that serves as the eyes of the company's integrated VPS suite.

The 360 MVP Sensor can cue RAVEN to quickly and efficiently defeat threats and also provides 360-degree situational awareness for improved vehicle mobility, lethality, and integral survivability. As part of a layered vehicle defense system, RAVEN complements kinetic countermeasure systems with a virtually unlimited number of shots.

Earlier this year, the U.S. Army recommended the integration of the RAVEN Countermeasure system onto a Bradley Fighting Vehicle for the MAPS Program's Layered Active Protection Demonstration, which took place in September 2019. The recommendation followed the Soft Kill Rodeo, a series of tests to determine which non-kinetic active protection system technology has the most potential.

BAE Systems' integrated VPS suite builds on the company's extensive experience developing aircraft survivability equipment. With decades of experience designing, delivering, and sustaining electronic warfare systems, the company has a deep understanding of the evolving battlespace and the solutions warfighters need to address emerging threats.

The company's vehicle protections systems are developed at its manufacturing center of excellence in Austin, Texas.
Source:
BAE Systems
Associated URL:
Click here to visit
NOTICE TO USERS
Warranty: Forecast International makes no guarantees as to the veracity or accuracy of the information provided. It warrants only that the information, which has been obtained from multiple sources, has been researched and screened to the best of the ability of our staff within the limited time constraints. Forecast International encourages all clients to use multiple sources of information and to conduct their own research on source data prior to making important decisions. All URLs listed were active as of the time the information was recorded. Some hyperlinks may have become inactive since the time of publication.
Technical Support: Phone (203)426-0800 e-mail support@forecast1.com
Subscription Information: Phone (203)426-0800 or (800)451-4975; FAX (203)426-0223 (USA) or e-mail sales@forecast1.com
Aerospace/Defense News Highlights is published by Forecast International, 22 Commerce Road, Newtown CT 06470 USA. Articles that list Forecast International as the source are Copyrighted © 2019. Reproduction in any form, or transmission by electronic or other means, is prohibited without prior approval from the publisher.
Forecast International invites all interested companies to submit their announcements and press releases for review and inclusion in our Intelligence Letters.
Contact: Ray Peterson, Director of Research
Email: Ray.Peterson@forecast1.com
Phone: 800-451-4975
Fax: 203-270-8919