Regional, Business & General Aviation

Source: FLARIS

Source: FLARIS
Close
PODGORZYN, Poland -- The LAR 1 single-engine jet from the Polish company Flaris took to the skies for the first time on April 5. The aircraft made 26 takeoffs and landings at Zielona Gora Airport near Babimost, Poland, in variable atmospheric conditions. Flaris said that wind conditions were unexpectedly gusty with a crosswind component, and that this confirmed the effectiveness of the aircraft's controls during acceleration, takeoff, climb, descent, and landing.

The purpose of the tests conducted on the LAR 1 has been to develop the optimal take-off and landing configuration and to check the efficacy of the control system and stability.

"It was a difficult test for the plane and the whole Flaris team", said Rafal Ladzinski, Head of the Flaris Program. "The difficulty is that Flaris LAR 1 does not have a model. It is an airplane with an innovative airframe configuration."

The LAR 1 can takeoff and land on short grass airstrips. Preliminary specifications call for a range of more than 3,000 kilometers.

"The price of Flaris LAR 1 and its operation costs will be a quarter of current market prices for planes in the light jet (LJ) category," said Ladzinski.
Source: Flaris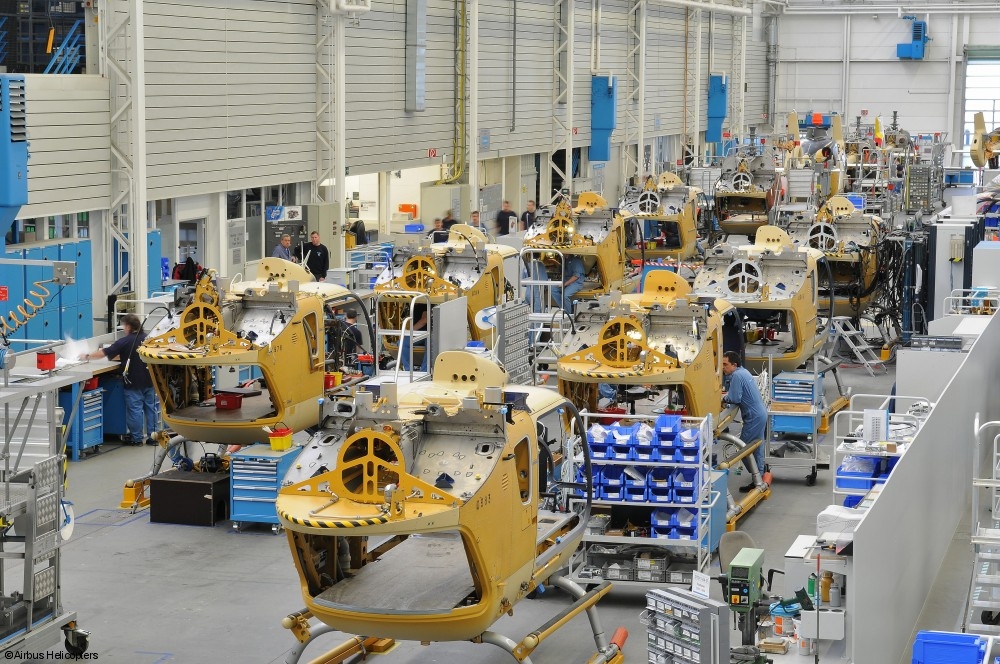 Source: Airbus Helicopters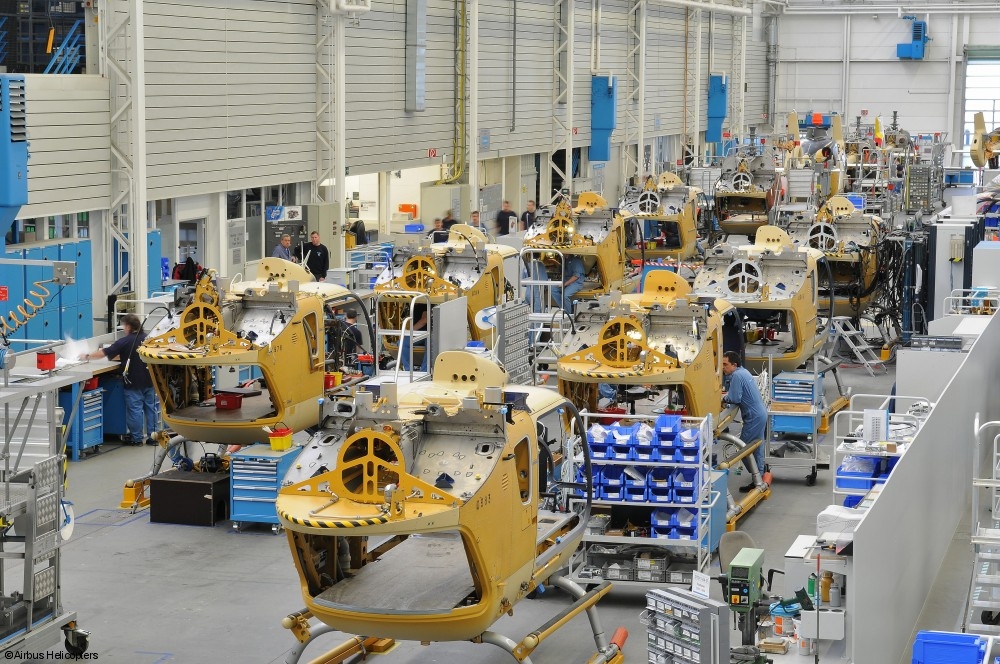 Source: Airbus Helicopters
Close
QINGDAO, China -- Airbus Helicopters has opened a final assembly line in Qingdao, China, for the H135 helicopter. The facility is the first helicopter final assembly line built by a non-Chinese manufacturer in China, as well as the first H135 final assembly line outside of Europe.

The opening of the line follows a cooperation agreement signed between Airbus Helicopters and China in 2016 for the purchase of 100 H135s destined for the Chinese market. Ninety-five of the helicopters are to be assembled on the line from 2019 onwards. Major components for the helicopters, including the main fuselage, main gearbox kits, and rear fuselage are to be shipped to Qingdao from Donauworth, Germany, and Albacete, Spain.

The 6,500-square-meter Qingdao plant is composed of four working stations, a paint booth, ground and flight test areas, and a delivery center. The site will employ approximately 40 people, 23 of whom received on-the-job training in Donauworth.

The first aircraft roll-out from the Qingdao line is slated to occur in the second half of 2019. Initially, the line will have an annual capacity of 18 helicopters, which could be doubled to accommodate future growth.

"Beginning to manufacture H135s in Qingdao marks the start of a new chapter of Sino-European collaboration, as we become the first foreign helicopter manufacturer to open a manufacturing facility in China," said Marie-Agnes Veve, General Manager of Airbus Helicopters China. "This achievement is a testament to our continued commitment to the Chinese helicopter industry and the strong spirit of cooperation that exists between us and our Chinese partners."

To date, some 1,300 helicopters from the H135 family are in operation around the globe, having achieved more than five million flight hours.
Source: Airbus Helicopters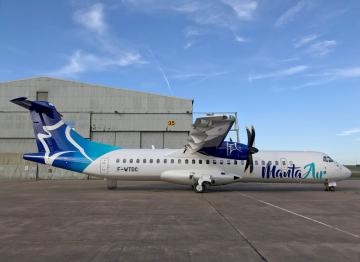 Source: ATR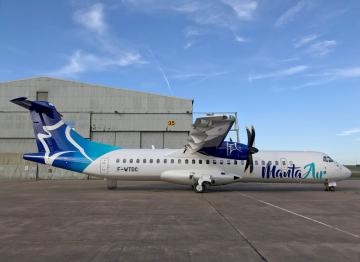 Source: ATR
Close
TOULOUSE, France -- Manta Air, the new domestic carrier of the Republic of Maldives, has signed a Global Maintenance Agreement (GMA) with ATR. The five-year contract covers the Maldivian airline's full fleet of ATR 72s for the repair and overhaul of easily replaceable components (Line Replaceable Units), propeller maintenance and an on-site leased stock of spare parts. This long-term agreement also includes on-site technical support, through which a dedicated customer support representative assists Manta Air in their daily operations. The airline is benefitting from tailored recommendations to make an optimal start to operations, based on its very specific needs, and ATR's expertise to enhance aircraft reliability. The first two ATR 72-600s of Manta Air, secured through Nordic Aviation Capital, were delivered in late 2018. ATR delivered a third aircraft last March. With their dual-class configuration of 64 seats, Manta Air's ATR 72-600s will help improve connectivity for the hospitality industry in the beautiful Maldivian atolls. They will be mainly operated on short sectors.
Source: ATR
NOTICE TO USERS
Warranty: Forecast International makes no guarantees as to the veracity or accuracy of the information provided. It warrants only that the information, which has been obtained from multiple sources, has been researched and screened to the best of the ability of our staff within the limited time constraints. Forecast International encourages all clients to use multiple sources of information and to conduct their own research on source data prior to making important decisions. All URLs listed were active as of the time the information was recorded. Some hyperlinks may have become inactive since the time of publication.
Technical Support: Phone (203)426-0800 e-mail support@forecast1.com
Subscription Information: Phone (203)426-0800 or (800)451-4975; FAX (203)426-0223 (USA) or e-mail sales@forecast1.com
Aerospace/Defense News Highlights is published by Forecast International, 22 Commerce Road, Newtown CT 06470 USA. Articles that list Forecast International as the source are Copyrighted © 2019. Reproduction in any form, or transmission by electronic or other means, is prohibited without prior approval from the publisher.
Forecast International invites all interested companies to submit their announcements and press releases for review and inclusion in our Intelligence Letters.
Contact: Ray Peterson, Director of Research
Email: Ray.Peterson@forecast1.com
Phone: 800-451-4975
Fax: 203-270-8919