Regional, Business & General Aviation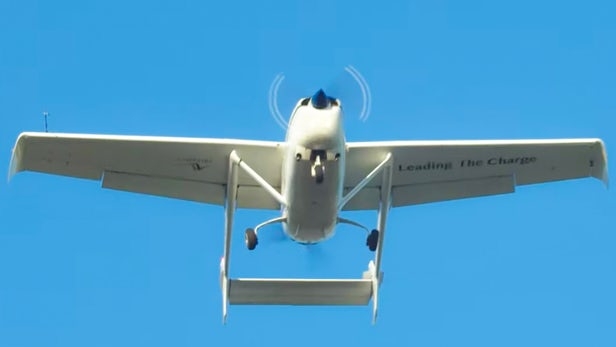 Source: Ampaire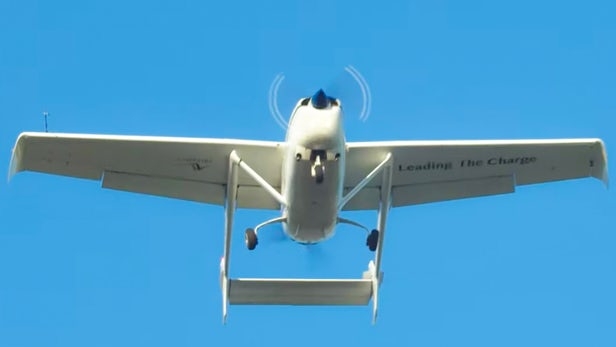 Source: Ampaire
Close
PARIS AIR SHOW -- On the coattails of Ampaire's successful flight tests, Personal Airline Exchange (PAX) has placed an order for 50 Ampaire Electric EEL commuter aircraft, with options for 50 additional electrified planes. PAX also intends to immediately acquire two upgraded aircraft from Ampaire to kickstart initial operations prior to hybrid conversion.

"Ampaire's Electric EEL pre-production prototype is flying right now and performing beautifully," said Ampaire's CEO Kevin Noertker. "We look forward to operators being able to share the thrill of flying electric."

Ampaire's Electric EEL is the highest capacity electrified aircraft ever to take to the skies. In the wings is a second aircraft which will demonstrate daily flight operations on a commercial route in Hawaii -- a world first. For its commercial customers, Ampaire is targeting certifying its Electric EEL product in 2021. Ampaire's hybrid aircraft will help PAX service thousands of airports of all sizes with industry-leading operating costs. PAX CEO Mike Azzarello states that "The Personal Airline is about 'anywhere-to-anywhere' travel convenience at costs comparable to driving, Ampaire's hybrid aircraft solutions empower PAX to achieve this goal sooner and scale faster." By offering service to small airports as 'per-seat, on-demand' air travel, PAX delivers a true walk-on, walk-off service for regional travel, without the hassles of flying through crowded hubs or driving on congested freeways. PAX intends to initially pilot its service with Ampaire's aircraft in Southern California before scaling nationwide. Separately, PAX has announced its intention to reserve up to the first 1,000 Ampaire TailWind revolutionary electric jets. These new design aircraft will leverage proven propulsion technology from Ampaire's retrofit aircraft in order to enable a step change in aircraft performance, passenger comfort, and operating economics.
Source:
Ampaire Electric Aircraft
Associated URL:
Click here to visit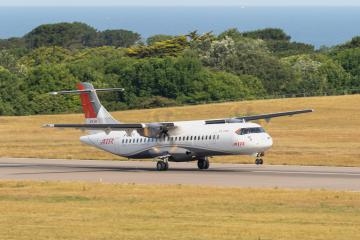 Source: ATR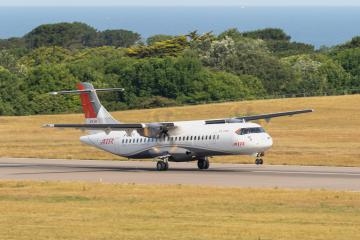 Source: ATR
Close
PARIS AIR SHOW -- Regional aircraft manufacturer ATR announced a total of 75 order commitments, including 35 firm orders from NAC disclosed on June 18, on the occasion of the 53rd International Paris Air Show. The total value of the deals reached $1.7 billion. The manufacturer said the new orders place it on track to achieve its order targets for 2019. These commitments include 17 orders for the new ATR 42-600S - the Short Take Off and Landing (STOL) variant of the ATR 42, offering optimized capabilities to take-off from and land on runways as short as 800 meters.

ATR has announced three launch customers for this new version, including Air Tahiti, Elix Aviation and one undisclosed customer. ATR is currently finalizing the process for the official launch of this new 42-600 variant and received authorization to take in orders for the aircraft, subject to the final confirmation for launch from the company's Board of Directors, expected before year end.
Source: ATR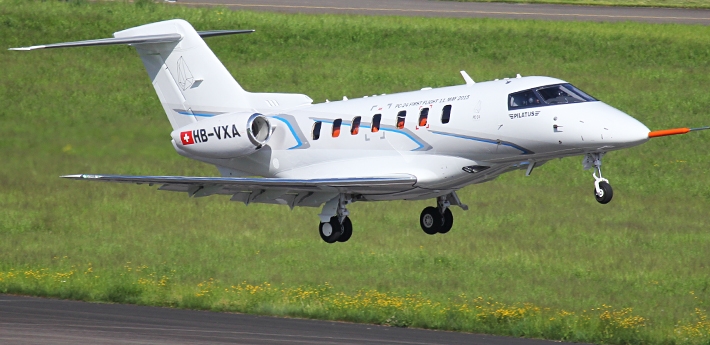 Source: Pilatus Aircraft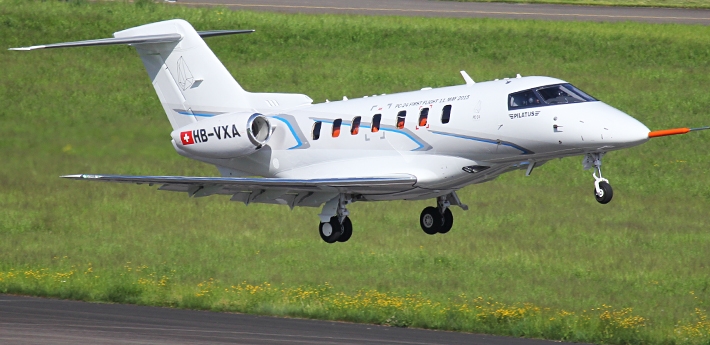 Source: Pilatus Aircraft
Close
LONDON -- Fokker Elmo SASMOS Interconnection Systems Ltd (FE-SIL) has been awarded a multimillion dollar contract to manufacture electrical wiring interconnection systems (EWIS) for the Pilatus PC-24 business jet. Based in Bangalore, India, FE-SIL is a joint venture between GKN Aerospace subsidiary Fokker Elmo and the Indian firm SASMOS HET Technologies Ltd.

The contract is another milestone in the business relationship between FE-SIL and Pilatus Aircraft. FE-SIL already provides wiring systems for the Pilatus PC-21 and PC-7 Mk II. Activities in Bangalore to begin production of the PC-24 EWIS will involve more than 30 employees in India. This number will grow after production ramp ups further.

More than 30 PC-24s are currently in operation around the world. Pilatus plans to delivering about 40 PC-24s in 2019, and 50 in 2020.

John Pritchard, CEO of Aerostructures and Systems Europe and Asia for GKN Aerospace, said, "We are very proud of our continued participation in the Pilatus aircraft family. We've been producing EWIS at FE-SIL in India for Pilatus aircraft since 2015 and, thanks to the team's continued commitment to quality, on-time delivery, and customer focus, we have strengthened our business relationship for many more years to come."
Source: GKN Aerospace
NOTICE TO USERS
Warranty: Forecast International makes no guarantees as to the veracity or accuracy of the information provided. It warrants only that the information, which has been obtained from multiple sources, has been researched and screened to the best of the ability of our staff within the limited time constraints. Forecast International encourages all clients to use multiple sources of information and to conduct their own research on source data prior to making important decisions. All URLs listed were active as of the time the information was recorded. Some hyperlinks may have become inactive since the time of publication.
Technical Support: Phone (203)426-0800 e-mail support@forecast1.com
Subscription Information: Phone (203)426-0800 or (800)451-4975; FAX (203)426-0223 (USA) or e-mail sales@forecast1.com
Aerospace/Defense News Highlights is published by Forecast International, 22 Commerce Road, Newtown CT 06470 USA. Articles that list Forecast International as the source are Copyrighted © 2019. Reproduction in any form, or transmission by electronic or other means, is prohibited without prior approval from the publisher.
Forecast International invites all interested companies to submit their announcements and press releases for review and inclusion in our Intelligence Letters.
Contact: Ray Peterson, Director of Research
Email: Ray.Peterson@forecast1.com
Phone: 800-451-4975
Fax: 203-270-8919