Regional, Business & General Aviation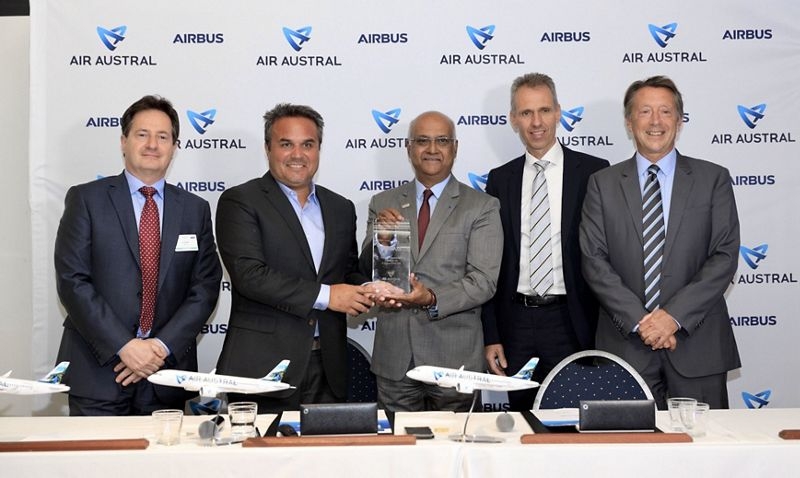 Source: Airbus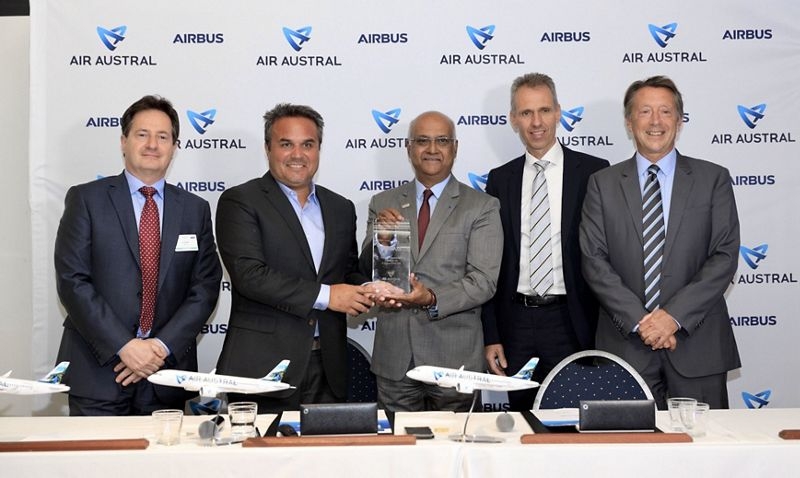 Source: Airbus
Close
MONTREAL, Canada - Air Austral, France's Reunion Island-based airline, has signed a firm order for three A220 aircraft. With this order Air Austral becomes the first A220 customer based in the Indian Ocean region. Benefitting from a 20 percent reduction in fuel burn and CO2 emissions, the A220s will enable Air Austral to reduce its costs and carbon footprint on international routes in the region.

"Air Austral has chosen the A220-300 as part of the renewal of its medium and short haul fleet. These new-generation aircraft will join the airline from the end of 2020 with the aim of harmonizing part of its fleet and strengthening its operations," said Marie-Joseph Malé, Chief Executive Officer of Air Austral. "The 132-seat capacity module, which is more flexible, will allow us to increase our frequencies while offering more comfort to our customers and crews."

The A220 brings together state-of-the-art aerodynamics, advanced materials and Pratt & Whitney's latest-generation PW1500G geared turbofan engines to offer at least a 20% lower fuel burn per seat compared to previous generation aircraft, along with significantly lower emissions and a reduced noise footprint. The A220 offers the performance of larger single-aisle aircraft.

The A220 had an order book of over 500 aircraft at the end of September 2019.
Source: Airbus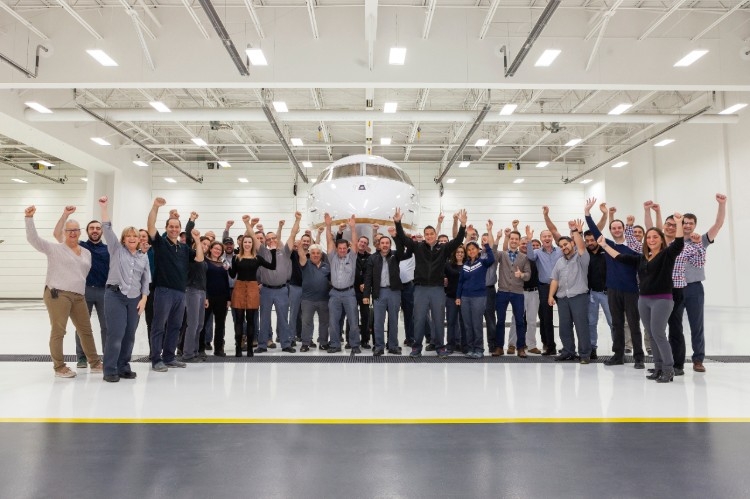 Source: Bombardier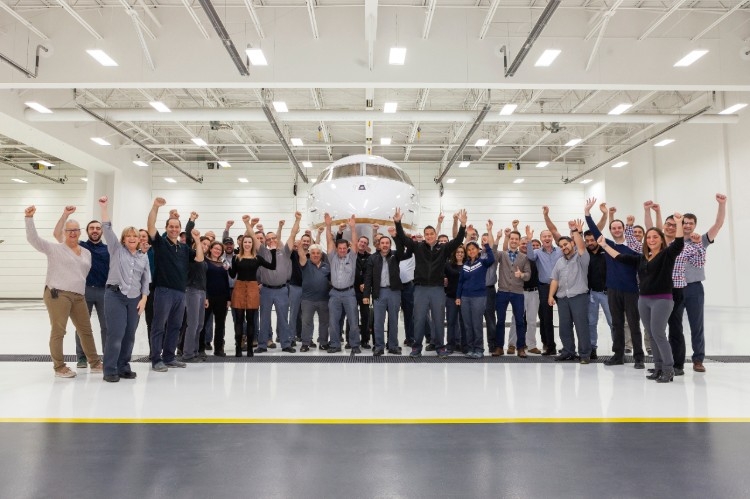 Source: Bombardier
Close
MONTREAL - The two latest additions to Bombardier's Global family of long-range business jets, the Global 5500 and Global 6500, have received European Aviation Safety Agency (EASA) certification, validating the requirement for the aircraft's operation in the European Union. This certification comes on the heels of Transport Canada certification and entry-into-service on September 30.

The aircraft went through the rigorous flight testing program, which was completed at Bombardier's test center in Wichita, Kansas. The Pearl 15 engine, the latest addition to Rolls-Royce's exceptional business aviation engine portfolio, was developed at the Rolls-Royce Centre of Excellence for Business Aviation engines in Dahlewitz, Germany.

These new aircraft build on the success of the Global 5000 and Global 6000 aircraft by offering 500 and 600 nautical miles of additional range, respectively, coupled with an up to 13-per-cent fuel burn advantage. In certain operating conditions, the Global 5500 can connect Sao Paolo and Paris, and Moscow and Los Angeles; the Global 6500 can connect Hong Kong or Singapore and London, and Toluca and Madrid..
Source: Bombardier

Source: FAA

Source: FAA
Close
WASHINGTON -- The United States Federal Aviation Administration (FAA) completed its final implementation milestone with Automatic Dependent Surveillance - Broadcast (ADS-B), the state-of-the-art surveillance system that enables air traffic controllers to track aircraft with greater accuracy and reliability.

The last two of the 155 airports to receive ADS-B, Akron-Canton Airport and Mansfield Lahm Regional Airport, both in Ohio, became operational last month.

This brings the operational rollout of ADS-B baseline services to a successful conclusion, on schedule and within budget, well in advance of Jan. 1, 2020, the date by which aircraft flying in certain, controlled airspace must be equipped with the technology.

ADS-B is now operational at air traffic control facilities across the country. These include airports, Terminal Radar Approach Control Facilities, which handle busy airspace around airports, and en route facilities, which handle high altitude traffic. All are using ADS-B as the preferred source of surveillance, which provides improved situation awareness to both pilots and controllers, among many other benefits and improvements.

ADS-B also enables more accurate tracking of airplanes and airport vehicles on runways and taxiways, increasing safety and efficiency. The new system significantly improves surveillance capability in areas with geographic challenges, like mountains or over water. Airplanes equipped with ADS-B In, which is not mandated, give pilots
Source: U.S. FAA
Associated URL: Click here to visit
Author: U.S. FAA
NOTICE TO USERS
Warranty: Forecast International makes no guarantees as to the veracity or accuracy of the information provided. It warrants only that the information, which has been obtained from multiple sources, has been researched and screened to the best of the ability of our staff within the limited time constraints. Forecast International encourages all clients to use multiple sources of information and to conduct their own research on source data prior to making important decisions. All URLs listed were active as of the time the information was recorded. Some hyperlinks may have become inactive since the time of publication.
Technical Support: Phone (203)426-0800 e-mail support@forecast1.com
Subscription Information: Phone (203)426-0800 or (800)451-4975; FAX (203)426-0223 (USA) or e-mail sales@forecast1.com
Aerospace/Defense News Highlights is published by Forecast International, 22 Commerce Road, Newtown CT 06470 USA. Articles that list Forecast International as the source are Copyrighted © 2019. Reproduction in any form, or transmission by electronic or other means, is prohibited without prior approval from the publisher.
Forecast International invites all interested companies to submit their announcements and press releases for review and inclusion in our Intelligence Letters.
Contact: Ray Peterson, Director of Research
Email: Ray.Peterson@forecast1.com
Phone: 800-451-4975
Fax: 203-270-8919