Drones and Unmanned Systems - Air, Sea, Land, Micro & Robot Systems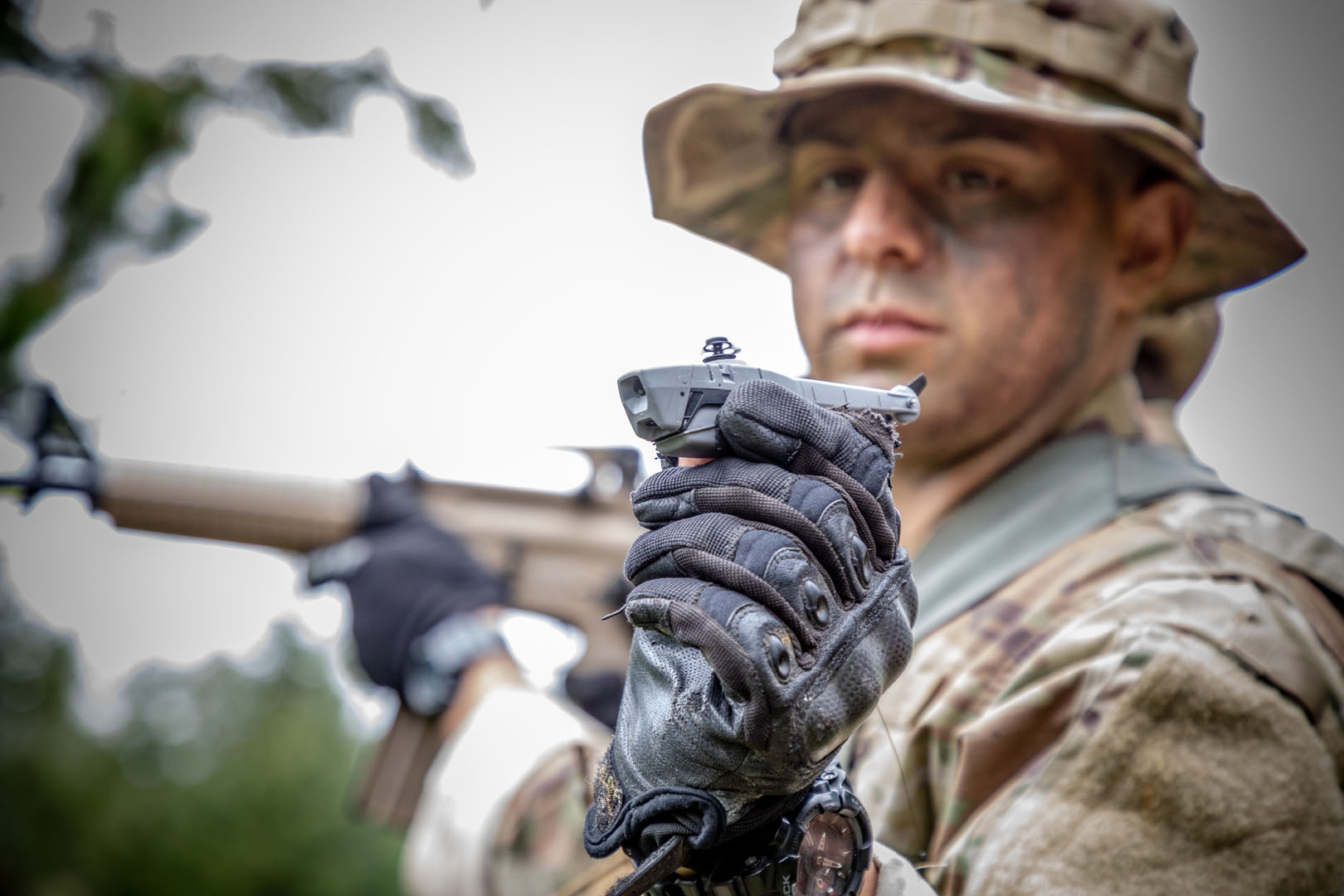 Source: FLIR Systems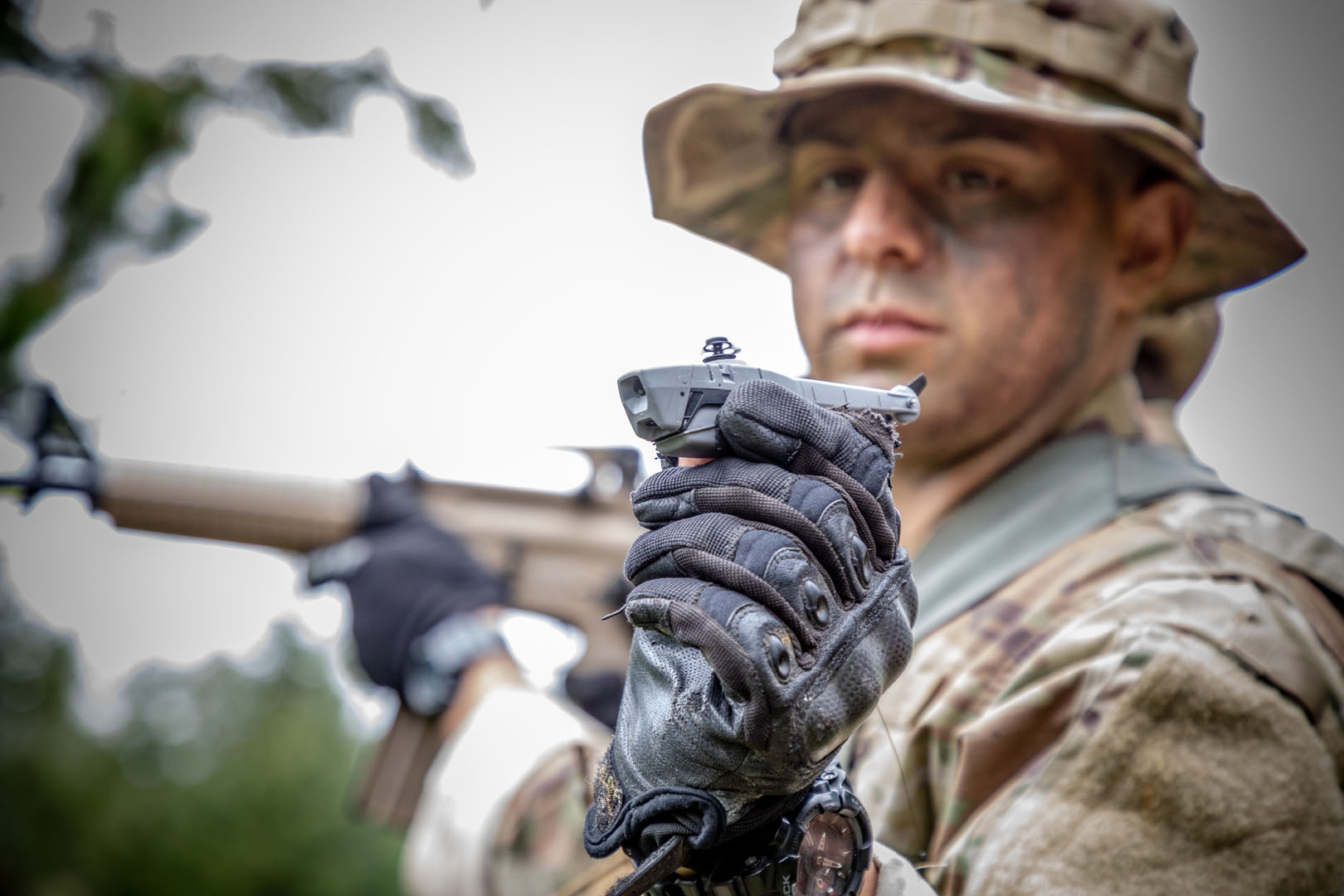 Source: FLIR Systems
Close
ARLINGTON, Va. -- The British Army has awarded FLIR Systems, Inc. a $1.8 million contract to deliver the FLIR Black Hornet 3 Personal Reconnaissance System (PRS). The order is for an experimental procurement of the combat-proven Black Hornet PRS and part of the UK Ministry of Defense's Transformation Fund Rapid Procurement Initiative.

Units delivered under the contract will support platoon- and troop-level surveillance and reconnaissance capabilities. They also will be used in part for a test and evaluation of nano Unmanned Aircraft System (UAS) capabilities to enhance warfighters' situational awareness on the frontlines.

"In 2013, the British Army was the first military force to deploy this technology in an active combat zone with troops operating in Afghanistan," said David Ray, President of FLIR's Government and Defense Business Unit. "We are pleased they have again chosen FLIR for its nano UAS solution and we are proud to provide the Black Hornet 3, our latest version of this revolutionary, lifesaving technology, to soldiers on the battlefield."

At 32 grams with a flight time up to 25 minutes, the nearly silent, pocket-sized Black Hornet 3 transmits live video and high-definition still images back to the operator. Its information feed provides soldiers with immediate covert situational awareness to help them more effectively complete their mission. FLIR has delivered more than 7,000 Black Hornets to military customers worldwide, and this new contract with the British Army expands use of the Black Hornet PRS for military surveillance and reconnaissance programs. FLIR will manufacture the systems in Hvalstad, Norway. Deliveries will begin immediately and are expected to be completed within six months.
Source:
FLIR Systems
Associated URL:
Click here to visit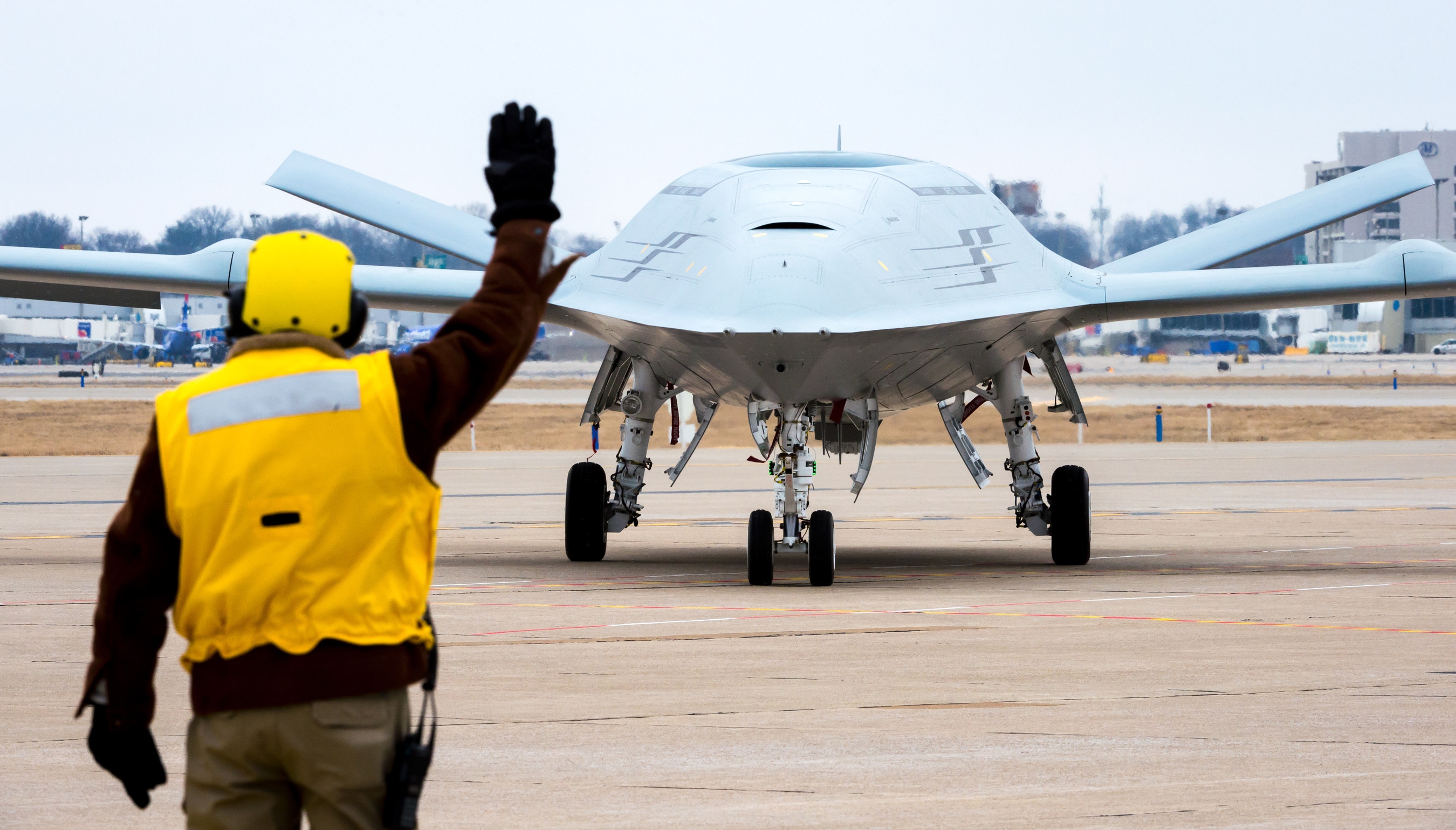 Source: Boeing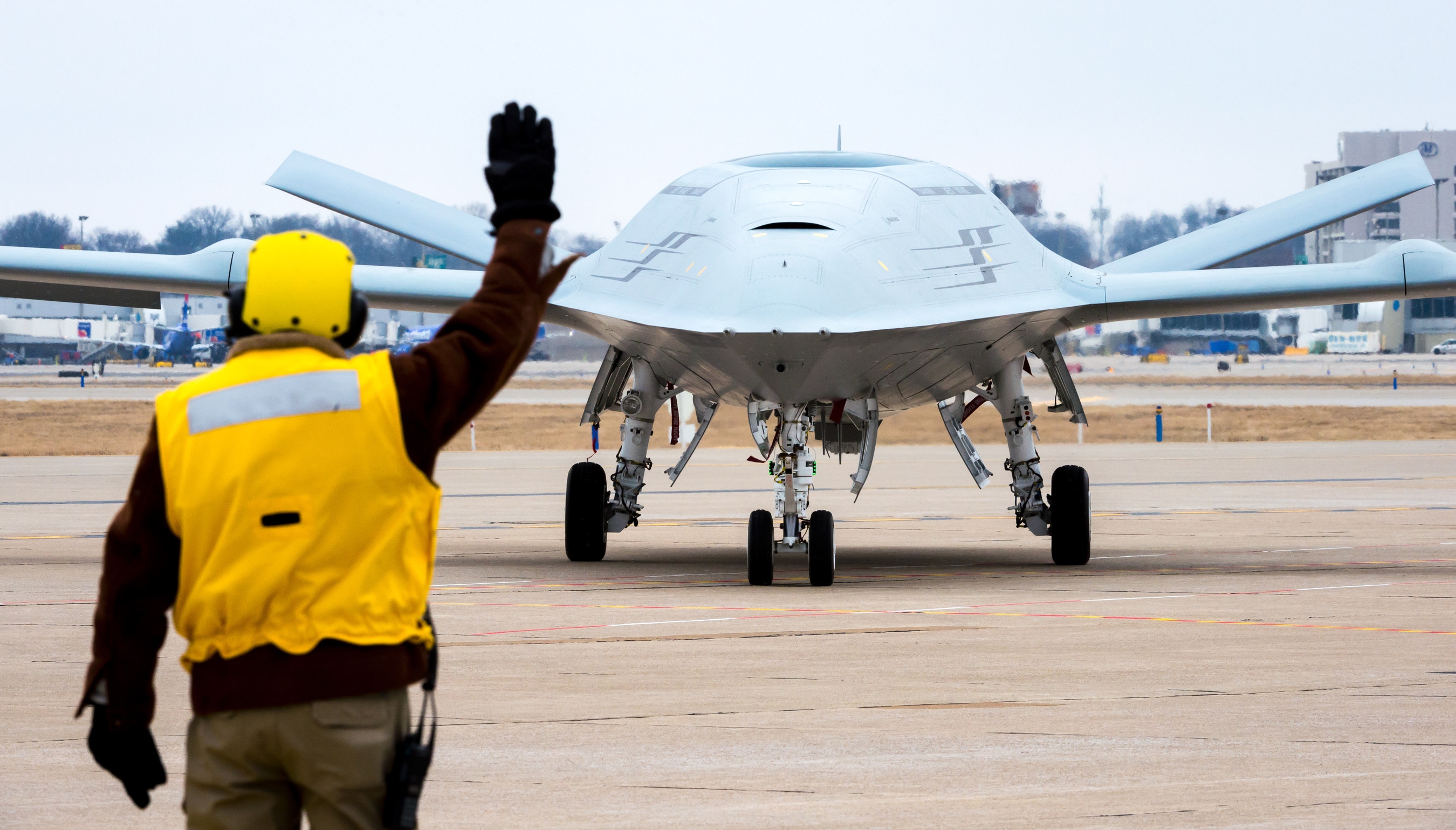 Source: Boeing
Close
SAN DIEGO -- Boeing has awarded Cubic Corp.'s Mission Solutions (CMS) business division a contract to supply its Wideband Satellite Communications (SATCOM) modem system and Line-of-Sight (LOS) Common Data Link (CDL) system for the MQ-25 unmanned aerial refueling program.

"Our resilient, wideband communication solution will enable the MQ-25 to conduct its missions safely and securely," said Mike Twyman, president of Cubic Mission Solutions. "We are thrilled to continue our support of Boeing's innovative design for this critical platform."

The MQ-25 is the U.S. Navy's first operational carrier-based unmanned aircraft and is designed to provide a much-needed refueling capability. The contract supports Boeing's engineering and manufacturing development program to provide four MQ-25 aircraft to the U.S. Navy for initial operational capability by 2024.

"The MQ-25 program is vital because it will help the U.S. Navy extend the range of the carrier air wing, and Boeing and our industry team is all-in on delivering this capability," said Dave Bujold, Boeing's MQ-25 program director. "The work we're doing is also foundational for the future of Boeing - where we're building autonomous systems from seabed to space."

This latest contract will help support more than 30 jobs for Cubic, which is a data link supplier to a range of U.S. Navy defense programs.
Source:
Cubic Corporation
Associated URL:
Click here to visit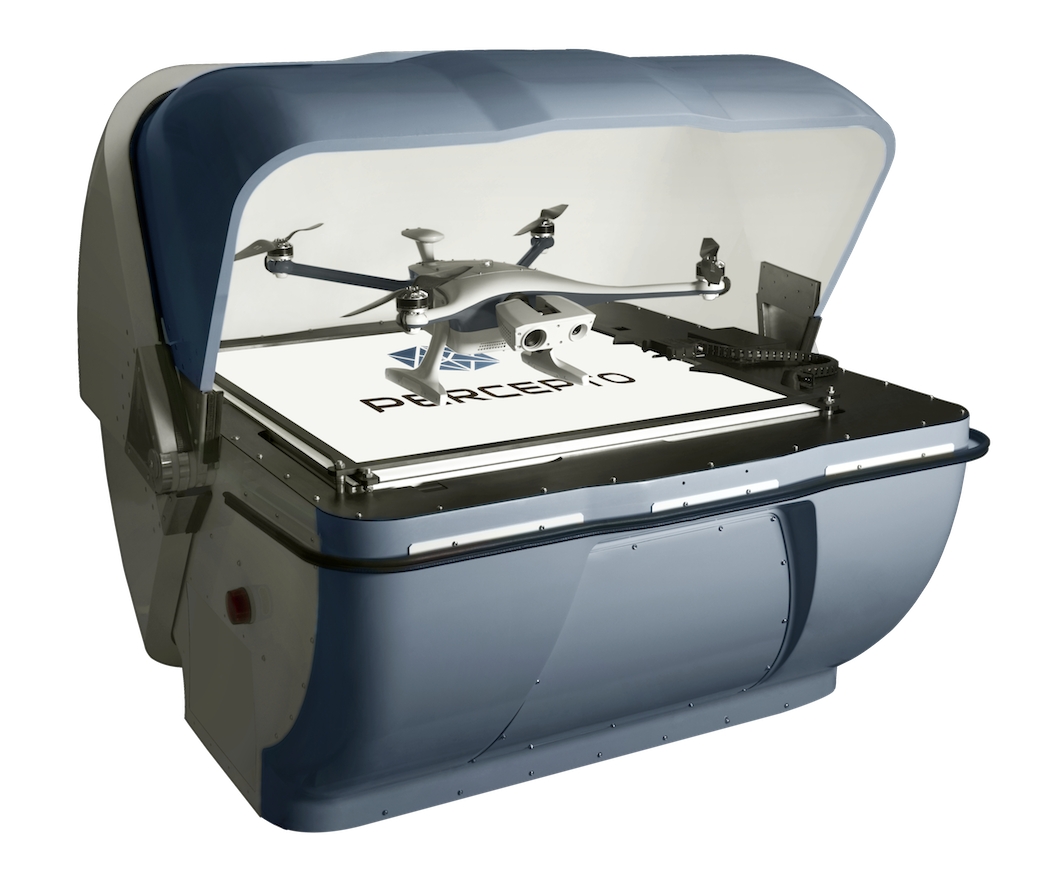 Source: Percepto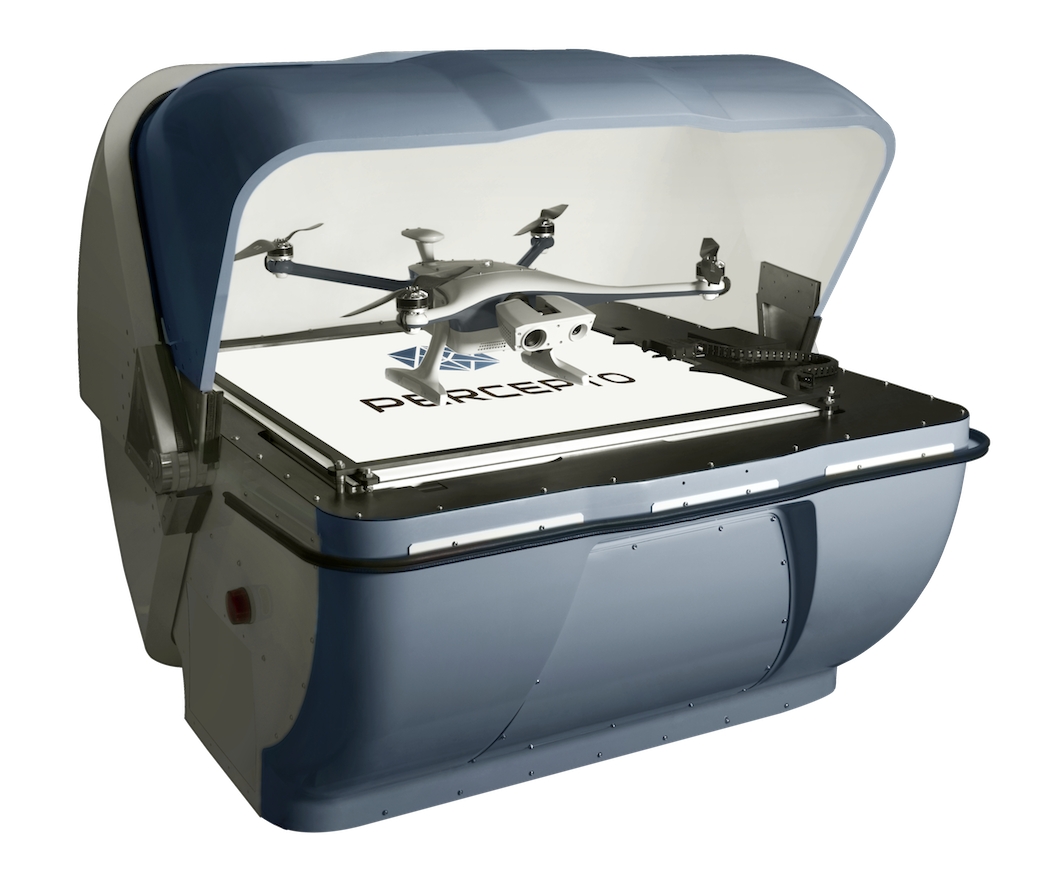 Source: Percepto
Close
CANBERRA -- Percepto has launched its all-in-one aerial solution for autonomous security, safety and inspection missions in Australia, following the completion of a series of successful live mission demonstrations in Canberra. The tests were observed in the capital by a delegation representing government, defense and industry organizations from across the country.

During the demonstration, Percepto conducted missions to highlight how its autonomous 'Sparrow' drones can deliver value across a diverse range of industrial and enterprise applications in sectors including mining, oil and gas, renewable energy, utilities, port and sea terminals. The Percepto Solution delivers fully autonomous real-time human/vehicle detection and tracking, thermal inspection, gas/oil leak detection, 2D mapping, 3D modelling as well as fence and property patrols, all achieved without a need for a pilot or on-site operator.

Percepto is a recipient of the Frost & Sullivan Global Enabling Technology Leadership Award. Its cost-effective autonomous drones are equipped with high-definition and thermal cameras to enable day and night operation and can perform in hostile weather conditions including rain, snow and dust. When deployed in-the-field they take-off on-demand or at scheduled times and navigate pre-defined routes. Once the mission has been completed the Sparrow returns to its base station - a highly secure enclosed weather-proof box - where automated post flight checks and fast battery charging are completed, ensuring the drone is primed for the next flight. The system is controlled through Percepto's cloud management system and it is also the only 'drone-in-a-box' solution that is powered by computer vision and AI, and provides communications over LTE. The Percepto demonstration coincides with the announcement of Google's first commercial drone delivery service, that was also launched in the Australian capital in April and highlights the progressive approach of the Civil Aviation Safety Authority in Australia, regarding drone usage. CEO of Percepto, Dor Abuahsira states: "With Australia already breaking new ground in the adoption and application of commercial drones, we are excited that our market leading technology is now widely available here. We look forward to working closely with our partners, industry and enterprises across Australia, to discover new and innovative ways the Percepto Solution can be deployed."
Source: Percepto
Associated URL: percepto.co
NOTICE TO USERS
Warranty: Forecast International makes no guarantees as to the veracity or accuracy of the information provided. It warrants only that the information, which has been obtained from multiple sources, has been researched and screened to the best of the ability of our staff within the limited time constraints. Forecast International encourages all clients to use multiple sources of information and to conduct their own research on source data prior to making important decisions. All URLs listed were active as of the time the information was recorded. Some hyperlinks may have become inactive since the time of publication.
Technical Support: Phone (203)426-0800 e-mail support@forecast1.com
Subscription Information: Phone (203)426-0800 or (800)451-4975; FAX (203)426-0223 (USA) or e-mail sales@forecast1.com
Aerospace/Defense News Highlights is published by Forecast International, 22 Commerce Road, Newtown CT 06470 USA. Articles that list Forecast International as the source are Copyrighted © 2019. Reproduction in any form, or transmission by electronic or other means, is prohibited without prior approval from the publisher.
Forecast International invites all interested companies to submit their announcements and press releases for review and inclusion in our Intelligence Letters.
Contact: Ray Peterson, Director of Research
Email: Ray.Peterson@forecast1.com
Phone: 800-451-4975
Fax: 203-270-8919