Drones and Unmanned Systems - Air, Sea, Land, Micro & Robot Systems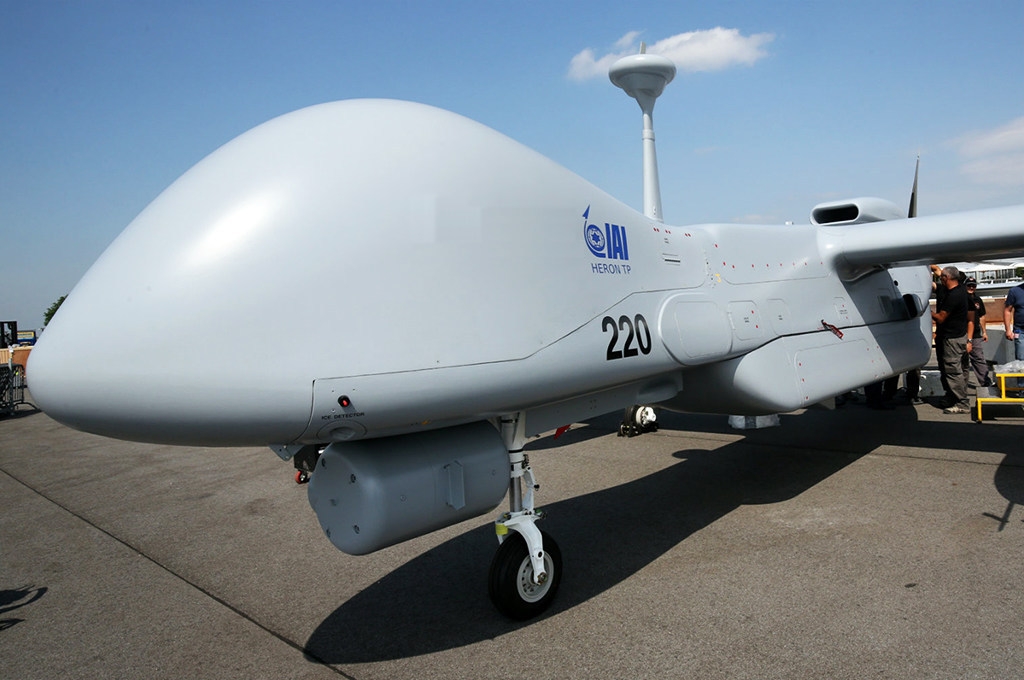 Source: DPA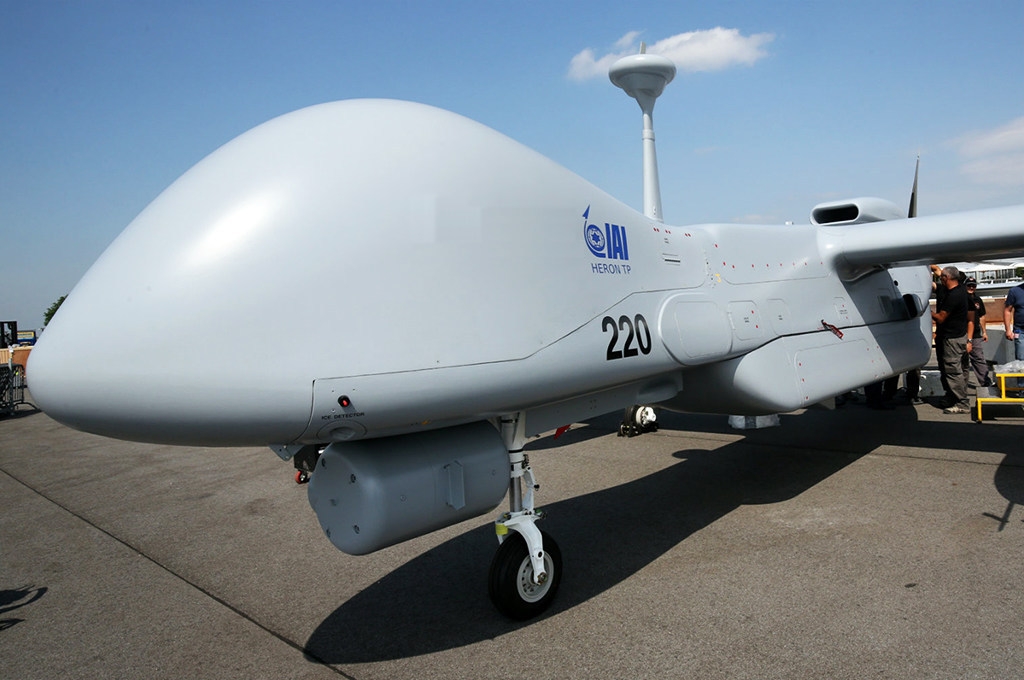 Source: DPA
Close
NETANYA, Israel -- Orbit Communications Systems Ltd. announced today that Rafael Advanced Defense Systems has placed a $5.5 million order for Orbit's MPT 87 airborne satcom terminals and AL-4018 ground pedestals for integration with Israel Aerospace Industries' advanced Heron TP MALE UAV.

Orbit's integrated solution of onboard Multi-Purpose Terminal (MPT 87) satcom terminals and AL-4018 high-speed ground pedestals will provide both beyond-line-of-sight (BLOS) and line-of-sight (LOS) connectivity and tracking for IAI's next-generation medium-altitude, long-endurance (MALE) unmanned aerial vehicles (UAV). Delivery of the Orbit equipment is expected in 2019 and 2020.
Source: Orbit Communications
Associated URL: orbit-cs.com
PARIS AIR SHOW - Raytheon Co. has signed a strategic agreement with AirMap to collaborate on future projects to safely integrate unmanned aerial systems, commonly referred to as drones, into the national airspace system and unlock the positive economic and social benefits of expanded commercial drone operations.

"AirMap is ushering in a new era in drone aviation," said Matt Gilligan, vice president of Raytheon's Intelligence, Information and Services business. "Drones must safely operate in an already complex ecosystem, which is where our experience matters."

The agreement combines the two companies' expertise:

-- Raytheon's Standard Terminal Automation Replacement System, or STARS, is used by air traffic controllers across the U.S. to provide safe and efficient aircraft spacing and sequencing guidance for more than 40,000 departing and arriving aircraft daily at both civilian and military airports. -- AirMap is the leading global provider of airspace intelligence for UAS operations, with over 250,000 registered users. In 2018, the majority of U.S. registered commercial drone pilots used AirMap to request over 45,000 automated authorizations to fly in controlled airspace.

"Raytheon technology has helped safely and effectively manage airspace in the most complex, dense controlled airspace in the world for decades," said Ben Marcus, AirMap Co-founder and Chairman. "They are an ideal partner to join AirMap on the path toward enabling safe, efficient, and scalable drone operations in U.S. low-altitude airspace between 0 and 400 feet."

The two companies are working toward an integrated demonstration that will showcase how AirMap's unmanned aircraft traffic management platform can increase air traffic controllers' awareness of potential conflict between drones and manned aircraft near airports to ensure overall safety of the airspace.
Source: Raytheon
Associated URL: Click here to visit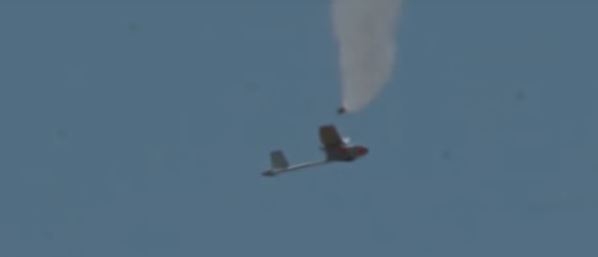 Source: Raytheon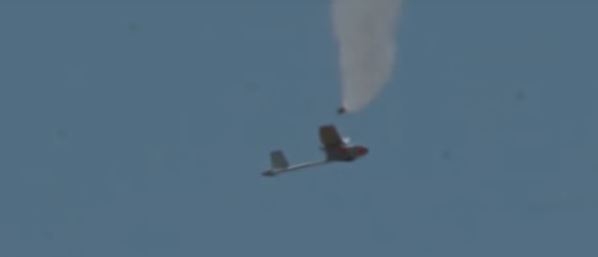 Source: Raytheon
Close
PARIS AIR SHOW -- The U.S. Army is retrofitting Stinger missiles, produced by Raytheon, with proximity fuzes to help counter the growing threat of enemy unmanned aircraft systems. The enhancement enables the lightweight, self-contained Stinger air defense system to destroy a wider array of battlefield threats by detonating its warhead near the target, while maintaining the missile's proven hit-to-kill capability.

A pair of Stinger missiles intercepted two small unmanned aircraft systems using proximity fuzes during a U.S. Army test. Proximity fuzes allow missiles to destroy targets with direct hits or by detonating near them.

"The Stinger enhancement gives our troops exactly what they need - an affordable and effective way to defeat the growing number of enemy UAS targets in the skies above the battlefield," said Sam Deneke, Raytheon Land Warfare Systems vice president. "The counter-UAS mission is so critical; several allied nations are interested in this upgraded Stinger."

The Army completed qualification testing on the new proximity fuze and will begin delivering the enhanced Stinger missile to soldiers later this year.
Source: www.raytheon.com
NOTICE TO USERS
Warranty: Forecast International makes no guarantees as to the veracity or accuracy of the information provided. It warrants only that the information, which has been obtained from multiple sources, has been researched and screened to the best of the ability of our staff within the limited time constraints. Forecast International encourages all clients to use multiple sources of information and to conduct their own research on source data prior to making important decisions. All URLs listed were active as of the time the information was recorded. Some hyperlinks may have become inactive since the time of publication.
Technical Support: Phone (203)426-0800 e-mail support@forecast1.com
Subscription Information: Phone (203)426-0800 or (800)451-4975; FAX (203)426-0223 (USA) or e-mail sales@forecast1.com
Aerospace/Defense News Highlights is published by Forecast International, 22 Commerce Road, Newtown CT 06470 USA. Articles that list Forecast International as the source are Copyrighted © 2019. Reproduction in any form, or transmission by electronic or other means, is prohibited without prior approval from the publisher.
Forecast International invites all interested companies to submit their announcements and press releases for review and inclusion in our Intelligence Letters.
Contact: Ray Peterson, Director of Research
Email: Ray.Peterson@forecast1.com
Phone: 800-451-4975
Fax: 203-270-8919