US Aerospace/Defense Companies & Contracts

.Source: Greystones

Source: Greystones
Close
WASHINGTON -- Greystones Group, a provider of AI/ML-based analytics, system engineering, force modernization & cyberspace operations, has been awarded one of several prime positions on the unrestricted Air Force Advanced Battle Management System (ABMS) (IDIQ) contract, valued at $950M over 10 years.

ABMS is the Air Force component of DoD's Next Generation Joint All Domain Command and Control (JADC2) concept, designed to enable all Services to operate as a unified force across multiple integrated platforms and domains (air, land, sea, space, cyber, and electromagnetic spectrum). The contract allows Greystones to compete on efforts to transform command and control capabilities across the Air Force in an open architecture family of systems.
Source: greystonesgroup.com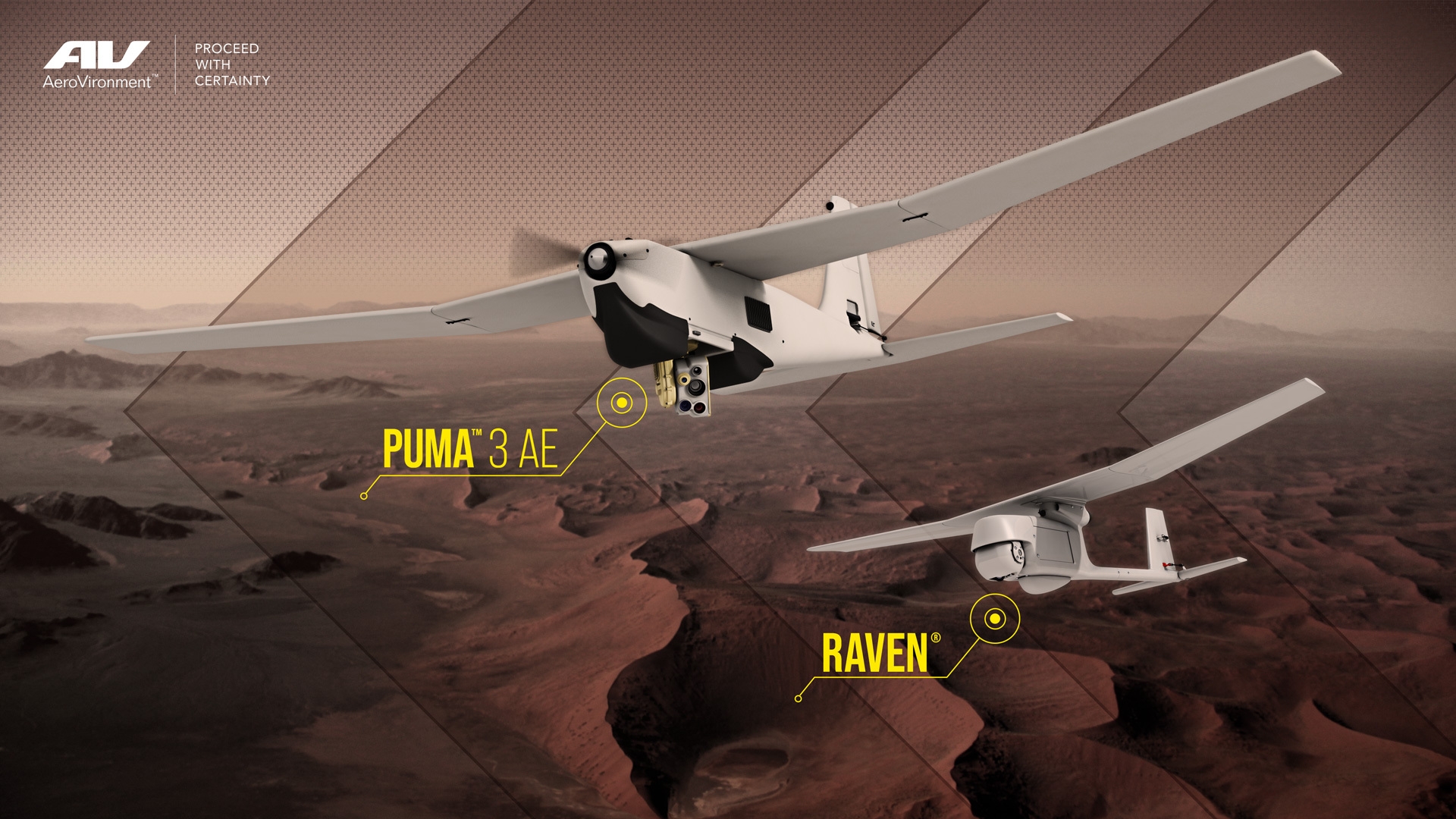 .Source: AeroVironment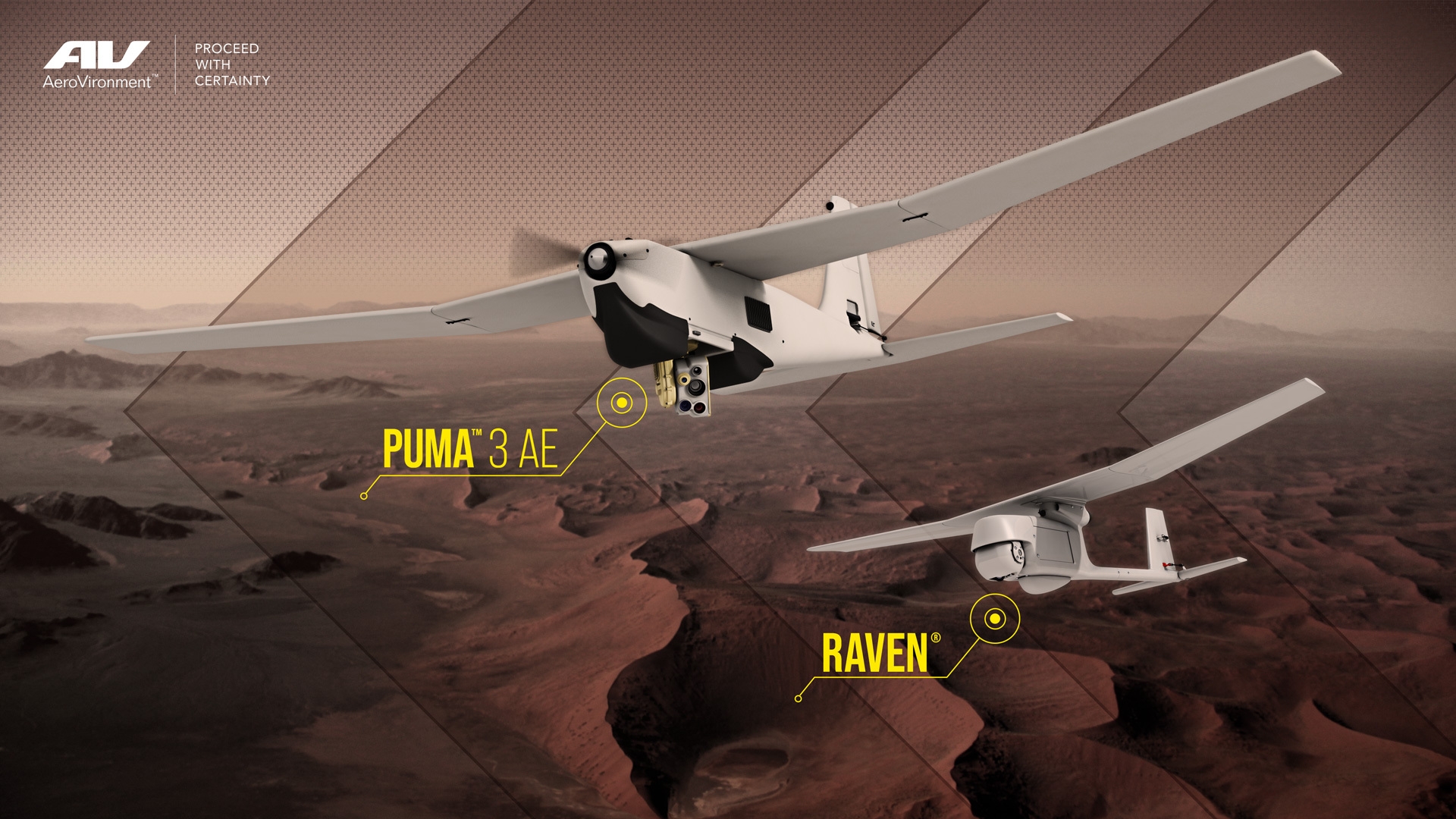 Source: AeroVironment
Close
ARLINGTON, Va. -- AeroVironment, Inc. has received two firm-fixed-price orders totaling $15,940,378 from the United States Air Force. The orders received on April 19, 2021 and May 6, 2021, encompass the procurement of Puma 3 AE unmanned aircraft systems (UAS) and spares packages, as well as Raven® UAS spares packages. The Puma 3 AE systems and spares were delivered on April 30, 2021. Delivery of the Raven spares is anticipated by November 2021.

"The combat-proven Puma 3 AE and Raven are versatile, rugged and reliable tactical unmanned aircraft systems designed to provide the United States Air Force Security Forces with the enhanced situational awareness and mission effectiveness they require when safeguarding bases," said Trace Stevenson, AeroVironment vice president and product line general manager for small UAS.

The AeroVironment Puma 3 AE UAS is designed for land and maritime operations. Capable of landing in water or on land, the all-environment Puma 3 AE and Mantis i45 EO/IR sensor suite empower operators with extended flight time and a level of imaging capability never before available in the tactical UAS class. The hand-launched Puma 3 AE has a wingspan of 9.2 feet, weighs 15 pounds and can operate for up to 2.5 hours. The aircraft also has a range of 12.4 miles (20 kilometers) with a standard antenna, and up to 37.2 miles (60 kilometers) with AeroVironment's Long-Range Tracking Antenna (LRTA). It also features reduced system packaging with a flyable configuration and GCS in one case.

AeroVironment's Raven system is designed for rapid deployment and high mobility for operations requiring low-altitude intelligence, surveillance and reconnaissance. With a wingspan of 4.5 feet (1.4 meters) and weighing just 4.2 pounds (1.9 kilograms), the hand-launched Raven provides situational awareness, day or night, with an operational range of 6.2 miles (10 kilometers). The Raven's Mantis i23 EO/IR gimbaled payload delivers real-time video or infrared imagery to ground control and remote viewing stations.

Both Raven and Puma 3 AE UAS can be operated using Crysalis, AeroVironment's next-generation ground control solution for command and control, which improves battlefield communication and collaboration by enabling users to easily share real-time information and coordinate mission-critical decisions.
Source: AeroVironment
Associated URL: ww.avinc.com.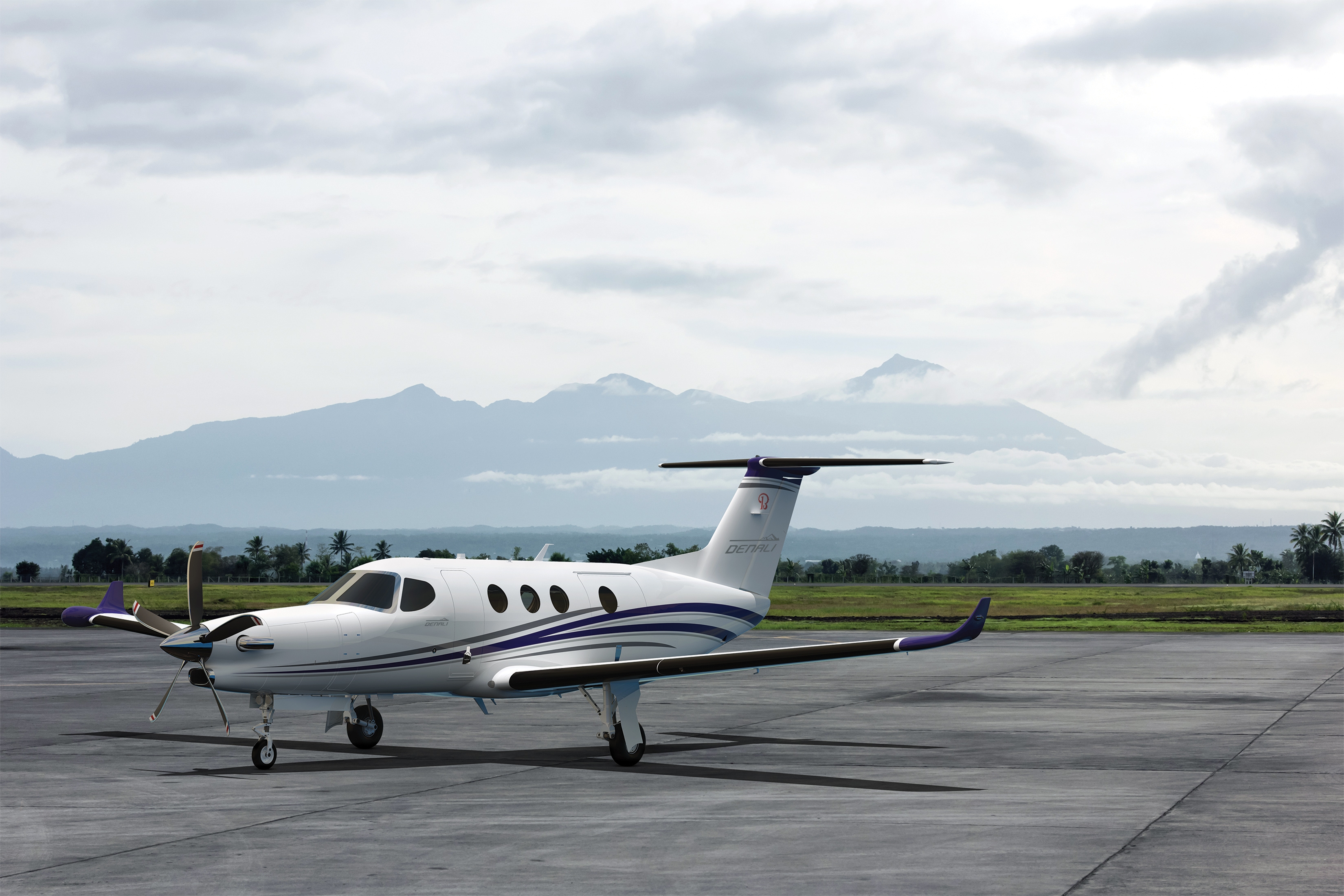 .Source: Textron Aviation Inc.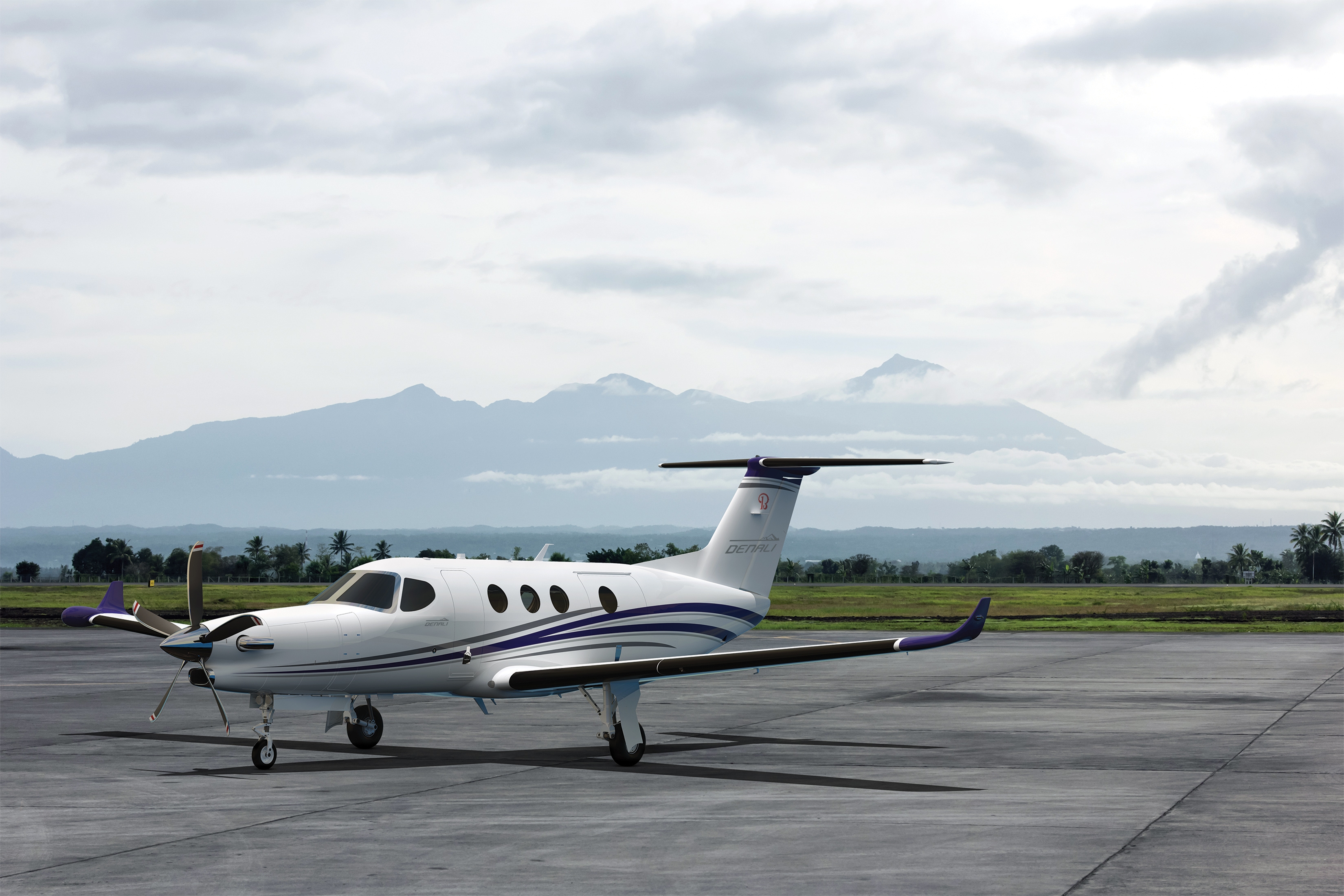 Source: Textron Aviation Inc.
Close
WICHITA, Kan. -- Textron Aviation is realigning its turboprop aircraft lineup as the single-engine Beechcraft Denali (previously branded the Cessna Denali) joins the twin-engine Beechcraft King Air 260 and King Air 360/360ER as part of the company's high-performance turboprop product lineup. The aircraft development program continues to progress toward a first flight anticipated later this year.

"The Beechcraft Denali represents our continued strategy to invest in clean-sheet and current products in both our Beechcraft and Cessna iconic brands. Beechcraft turboprops are renowned for their versatility and reliability, and the single-engine Denali is a perfect complement to this legendary family of products," said Ron Draper, Textron Aviation, president and CEO.

Engineered to achieve cruise speeds of 285 knots with a full fuel payload of 1,100 pounds, the Denali will have a range of 1,600 nautical miles at high speed cruise with one pilot and four passengers.

The Denali development program has achieved multiple milestones throughout the past six months as it continues to gain momentum toward its first flight. Earlier this month, the first Full Authority Digital Engine Controlled (FADEC) GE Aviation Catalyst engine was installed on the first Beechcraft Denali prototype airframe and the aircraft was powered on for the first time. Engine runs are anticipated in August, followed by a first flight for the aircraft projected for later this year.

Two other Denali flight test articles are also in development. Three additional ground test articles will be used for the airframe static and fatigue tests, and for cabin interior development and testing. The company anticipates certification for the Denali in 2023.
Source: Textron Aviation Inc.