US Aerospace/Defense Companies & Contracts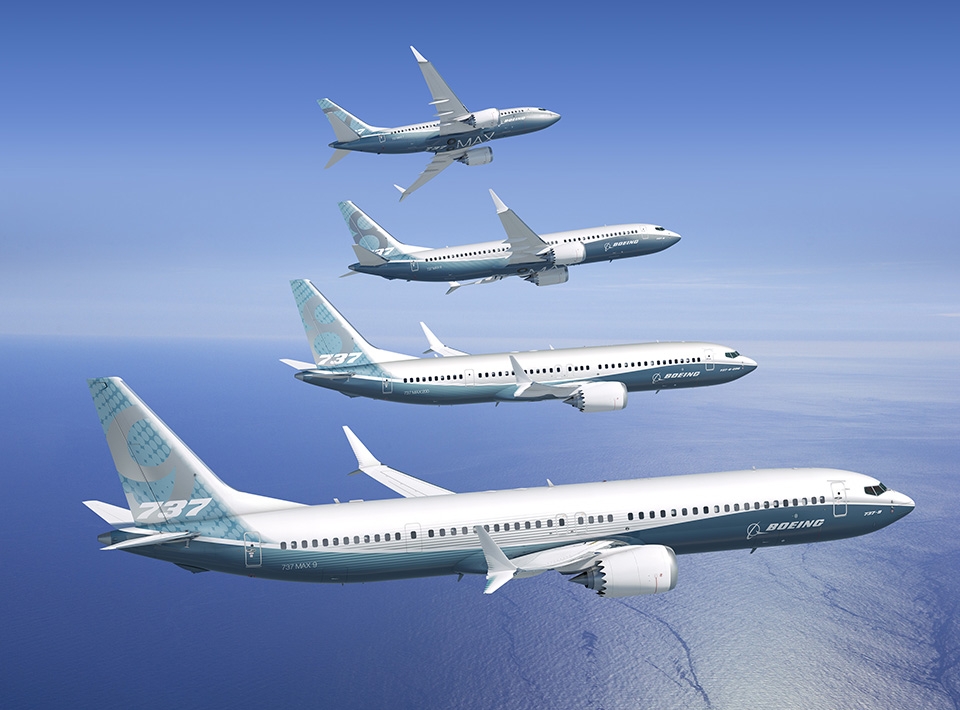 Source: Boeing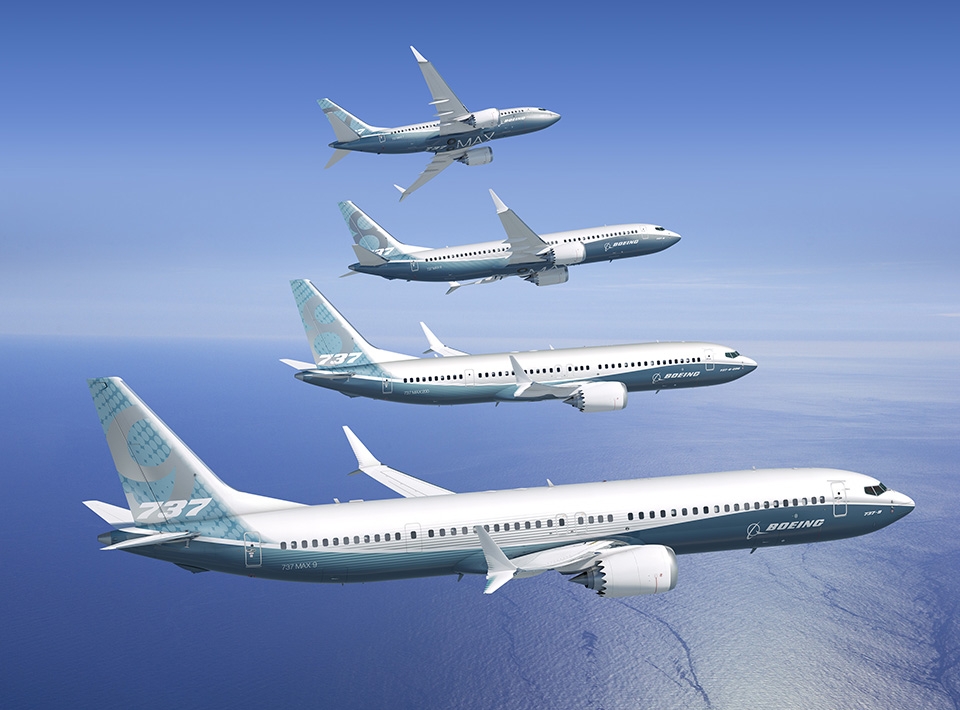 Source: Boeing
Close
NEWTOWN, Conn. -- Boeing and Airbus delivered 19 and 69 commercial jets in July 2019 compared to 39 and 77 deliveries, respectively, in the same month last year. With 258 deliveries this year to date, Boeing is 159 shipments behind last year's total for the first seven months of the year. Airbus has delivered a total of 458 jets from January to July compared to 380 during the same period last year. Boeing's deliveries have taken a severe hit following the March 10 crash of Ethiopian Airlines Flight 302, a 737 MAX, and the subsequent deliveries halt and grounding of the fleet. Boeing decided on March 14 to suspend all deliveries of 737 MAX jets. The crashes were with a high degree of certainty caused by the aircraft's Maneuvering Characteristics Augmentation System (MCAS), which suddenly activated in response to erroneous angle of attack information. In 2018, Boeing delivered 806 jets (763 in 2017) with Airbus handing over 800 (718 in 2017).

In July, Boeing delivered two 737 NGs. Boeing is still producing 737 MAX jets at a reduced rate of 42 aircraft per month and thereby building up an inventory of aircraft ready to be shipped. During 2018, Boeing raised its 737 production rate to 52 and was planning a further increase to 57 per month from June this year. Producing the 737 MAX at a reduced rate will allow the company to prioritize additional resources to focus on returning the 737 MAX to flight. The Federal Aviation Administration (FAA) has established a Boeing 737 MAX Joint Authorities Technical Review (JATR) comprised of a team of experts from the FAA, NASA and international aviation authorities. The review sessions commenced on April 29 and the JATR's work is still ongoing. On May 16, Boeing announced that it had completed development of the updated software for the 737 MAX and that it had flown the aircraft with updated MCAS software for more than 360 hours on 207 flights. On May 23, the FAA held a full-day meeting with representatives from 33 global regulatory bodies to discuss the process for bringing the 737 MAX back into service. On June 26, Boeing announced that the FAA has identified an additional requirement that it has asked the company to address as it updates the software and Boeing is now working to implement this. On August 5, Boeing CEO Dennis Muilenburg announced that the company has conducted almost 500 737 MAX test flights with updated software. According to the Associated Press, Boeing is currently working on new software for the 737 MAX that will use a second flight control computer to make the system more reliable. It remains unclear when the 737 MAX's will return to service. Boeing's best estimate is that the jet could be approved "early in the fourth quarter". The largest operator of the grounded jet, Southwest Airlines, has cancelled all 737 MAX flights through early January. To date, Boeing has delivered 387 737 MAXs of which 57 were delivered in Q1 2019. 256 737 MAX jets were delivered in 2018, up from 74 in 2017. In July, Boeing also delivered three 767s, two 777s and 12 787s. Boeing recently raised the monthly Dreamliner production rate to 14 aircraft. Boeing has handed over 90 787s year-to-date. The company delivered 145 787s in 2018, up from 136 in 2017. In connection with Boeing's second quarter 2019 earnings report, Boeing CEO, Dennis Muilenburg, announced that Boeing plans to increase 777F production due to 777X delays. Boeing did not disclose by how much it plans to increase 777F production.

In July, Airbus delivered two A220s, 52 A320s (7 ceo / 45 neo), seven A330s, seven A350s, and a single A380. A total of 386 A320neo Family aircraft were delivered in 2018 up from 181 and 68 in 2017 and 2016, respectively. Later this year, Airbus expects to increase the A320 production rate to 60 aircraft per month. Furthermore, the company is targeting a raise to 63 jets per month from 2021. Airbus has delivered 60 A350s year-to-date and delivered 93 A350s in 2018 up from 78 in 2017 and recently increased the monthly production rate to 10. Airbus is considering a further increase up to 13 A350s per month but a date has yet to be announced. With the ramp up of A350 XWB deliveries combined with a higher A320 production rate, Airbus has nearly eliminated Boeing's deliveries lead in recent years. Following the tragic 737 MAX events, in 2019, Airbus is almost certain to deliver more aircraft than Boeing.

Turning to the orders race, Boeing had a solid month in July logging 31 gross orders, all 777 and 787 wide-body jets (no cancellations => net of 31). Boeing's July bookings included a total of 20 787 Dreamliners for Korean Air, including 10 787-9s and 10 787-10s. Korean Air committed to buying these aircraft at Paris Air Show in June and has now firmed up the order. In addition, an undisclosed customer ordered a single 787-8. Qatar Airways firmed up five 777 freighters (Paris commitment) with China Airlines firming up three (Paris commitment of six 777Fs). Finally, an undisclosed customer placed an order for two 777-300ERs. Year to date, Boeing has accumulated 139 gross orders (227 cancellations => -88 net new orders). For the full year 2018, Boeing booked 893 net new orders (1,008 gross orders).

In the orders race, Airbus had a disappointing month and booked 33 gross orders but, at the same time, reported 42 cancellations resulting in nine net cancellations. In July, Republic Airways has cancelled an order for 40 A220-300s. Airbus' July orders were a mix of A320neo narrow-bodies and A330 and A350 wide-bodies. The largest orders were 20 A350-900s for Air China and eight A330-900s for Virgin Atlantic. The Virgin Atlantic order was announced at Paris Air Show. For 2019 to date, Airbus reports 246 gross orders (167 cancellations => net of 79). Of the cancellations, 31 were due to Emirates' decision earlier this year to reduce its A380 order book. This subsequently forced Airbus to announce that it will cease A380 production in 2021. In 2018, Airbus landed a total of 747 net new orders (831 gross orders) thereby losing the 2018 orders race as Boeing had accumulated 893 net new orders. Airbus had retained an orders lead over its rival every year since 2012.

On July 31, 2019, Airbus backlog was 7,198 jets, of which 6,253 or 87% are A220 and A320ceo/neo Family narrow-bodies, not far below the company's all-time backlog record high of 7,577 jets set in December 2018. By the end of July 2019, Boeing's backlog (total unfilled orders after ASC 606 adjustments) was 5,745 aircraft (of which 4,547 or 80% are 737 NG/MAX narrow-body jets). Boeing's all-time backlog high of 5,964 aircraft was set in August 2018. The number of Airbus aircraft to be built and delivered represents 9.0 years of shipments at the 2018 production level. In comparison, Boeing's backlog would "only" last 7.1 years. This year to date, Boeing's book-to-bill ratio, calculated as orders divided by deliveries, is negative. Airbus' book-to-bill ratio is 0.17. In 2018, Boeing boasted a book-to-bill ratio of 1.11 with Airbus at 0.93. In 2017, Boeing booked 912 net new orders for a book-to-bill ratio of 1.20. That same year Airbus booked 1,109 net new orders for a book-to-bill ratio of 1.54.

2019 Forecast

Forecast International's Platinum Forecast System® is a breakthrough in forecasting technology which - among many other features - provides 15-year production forecasts. The author has used the Platinum Forecast System® to retrieve the latest delivery forecasts and, for 2019, Forecast International's analysts expect Boeing and Airbus to deliver 724 and 875 large commercial jets, respectively. The forecasted 2019 total for Boeing was 904 prior to the second 737 MAX crash and the subsequent grounding of the fleet and temporary cut in the production rate. These are the latest "live" forecast figures (adjusted frequently by our analysts as new information comes in). These figures are excluding militarized variants of commercial platforms such as Boeing's P-8 Poseidon, KC-46 and KC-767 tankers, the C-40 and Airbus' A330 MRTT tanker program.

Prior to the second 737 MAX crash, in connection with the release of its 2018 earnings report in late January, Boeing announced it was targeting between 895 and 905 commercial jet deliveries in 2019, a 12-13% increase from 2018. Boeing has yet to announce a revised figure and is likely awaiting the 737 MAX's return to service before providing an updated guidance. On February 14th, Airbus announced that it aims for 880 to 890 commercial aircraft deliveries in 2019, equal to a 10-11% increase from 2018.
Source: Forecast International
Associated URL: forecastinternational.com
Author: K.Oestergaard, European Correspondent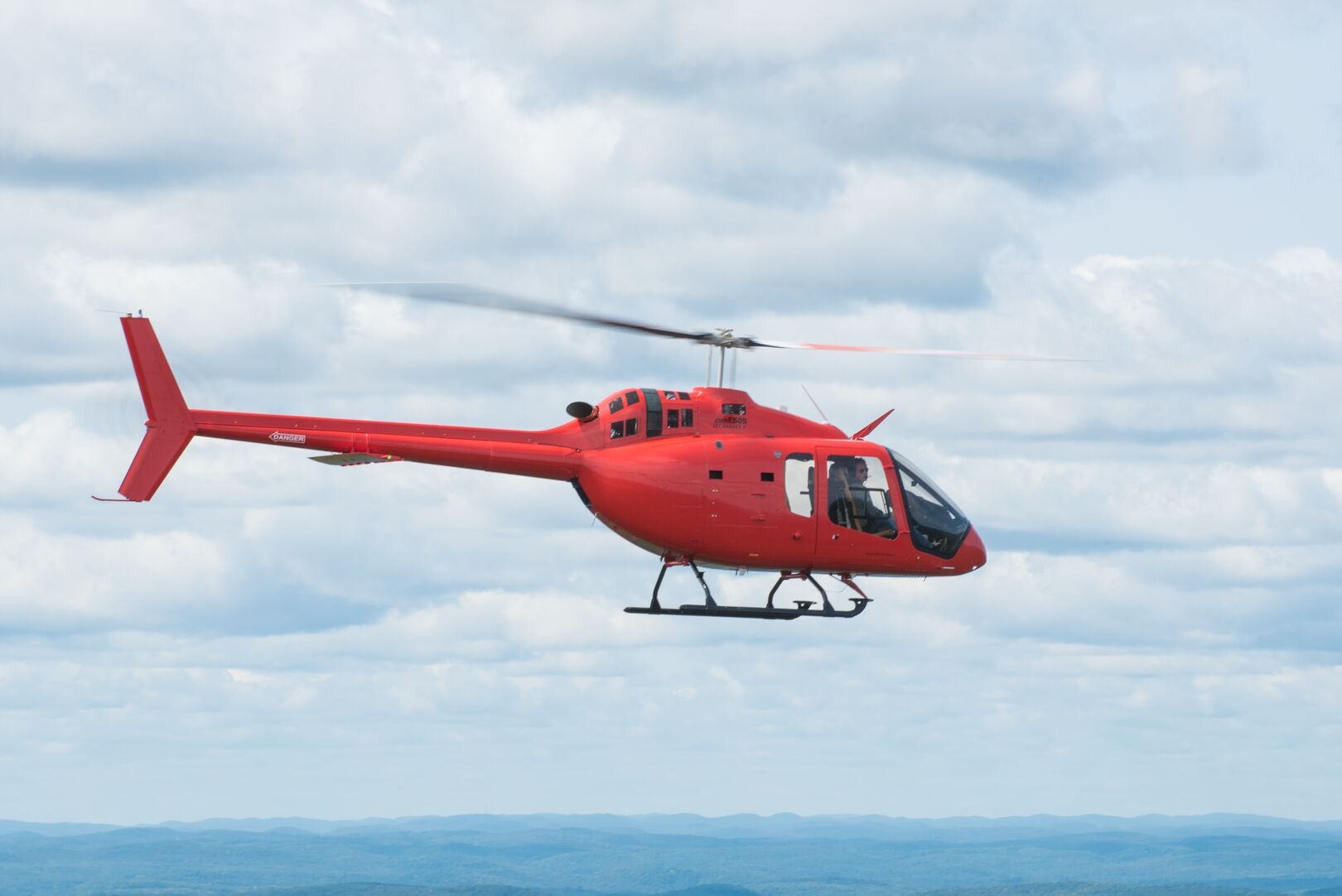 Source: Bell Textron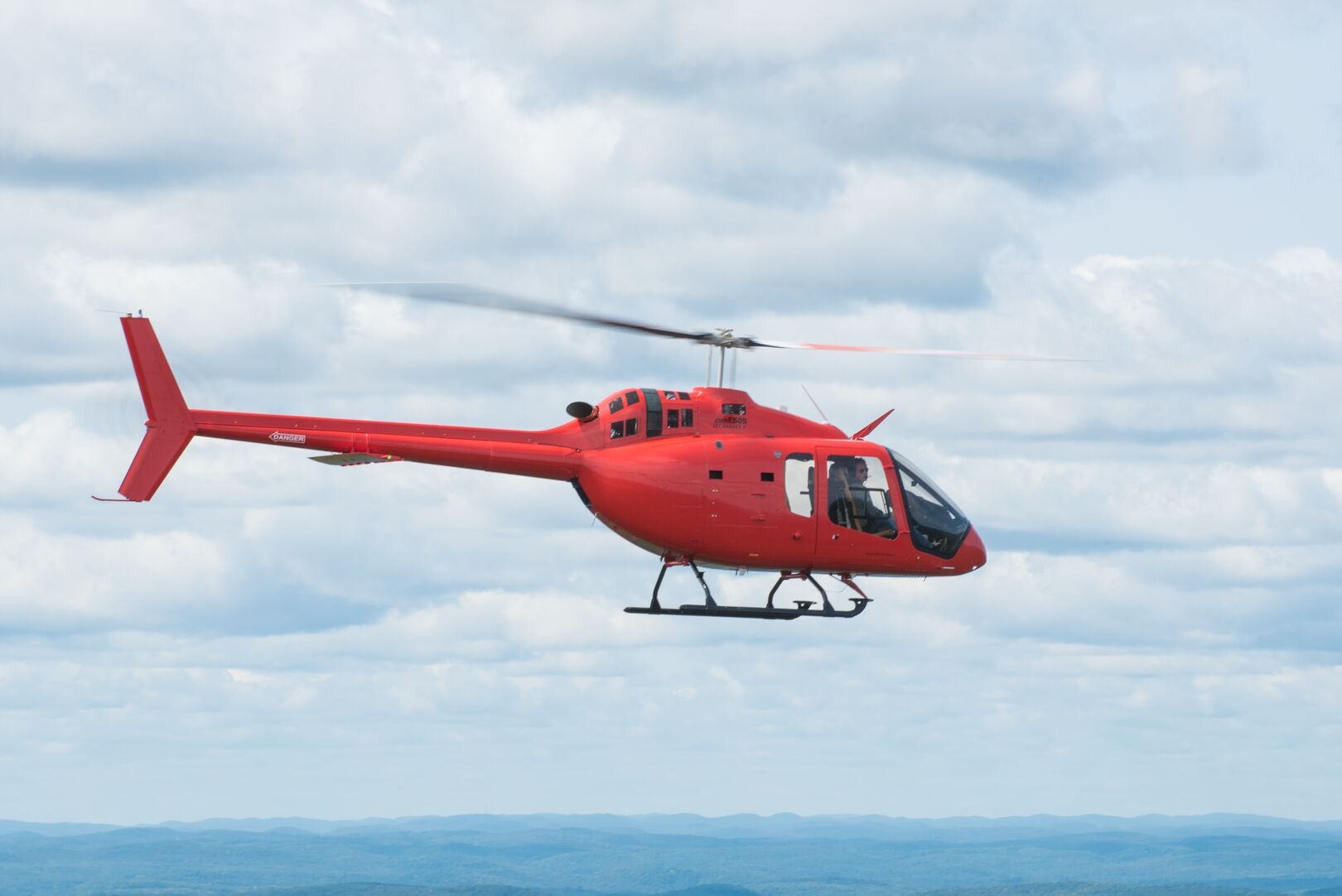 Source: Bell Textron
Close
FORT WORTH, Texas -- Bell Textron Inc., a Textron Inc., delivered the 200th Bell 505 Jet Ranger X August 15 to Austria-based operator Hubi-fly Helikopter GmbH. The aircraft will be used for corporate transport.

The first delivery of the Bell 505 occurred in March 2017 to Pylon Aviation. The global fleet of 200 aircraft are flying across six continents.

"What sets the Bell 505 apart from other short light single aircraft is its multi-mission capability," said LaShan Bonaparte, program director, Bell 505 and Bell 429. "Our intent from initial design for the Bell 505 was to deliver an industry-leading aircraft to the market. As operator needs expand, we continue to see growth of our 505 customer base."

The Bell 505 Jet Ranger X was developed with the support of a customer advisory panel focused on honoring the legacy of the renowned Bell 206 Jet Ranger while enhancing performance, technology and cost of operations. The aircraft has continued to garner global attention from operators in a variety of segments including electronic news gathering, law enforcement, helicopter emergency medical services, corporate transportation and utility missions.

With a speed of 125 knots (232 km/h) and useful load of 1,500 pounds (680 kg), the Bell 505 is Bell's new five-seat aircraft designed for safety, efficiency and reliability using advanced avionics technology. It incorporates proven dynamic components, advanced aerodynamic design, a dual channel FADEC Turbomeca Arrius 2R engine and best-in-class value.

The Bell 505 is powered by a single Safran Helicopter Engines Arrius 2R rated 505 shp (377 kW) for takeoff and 459 shp (342 kW) for max continuous operation.
Source: Bell Textron
Associated URL: Click here to visit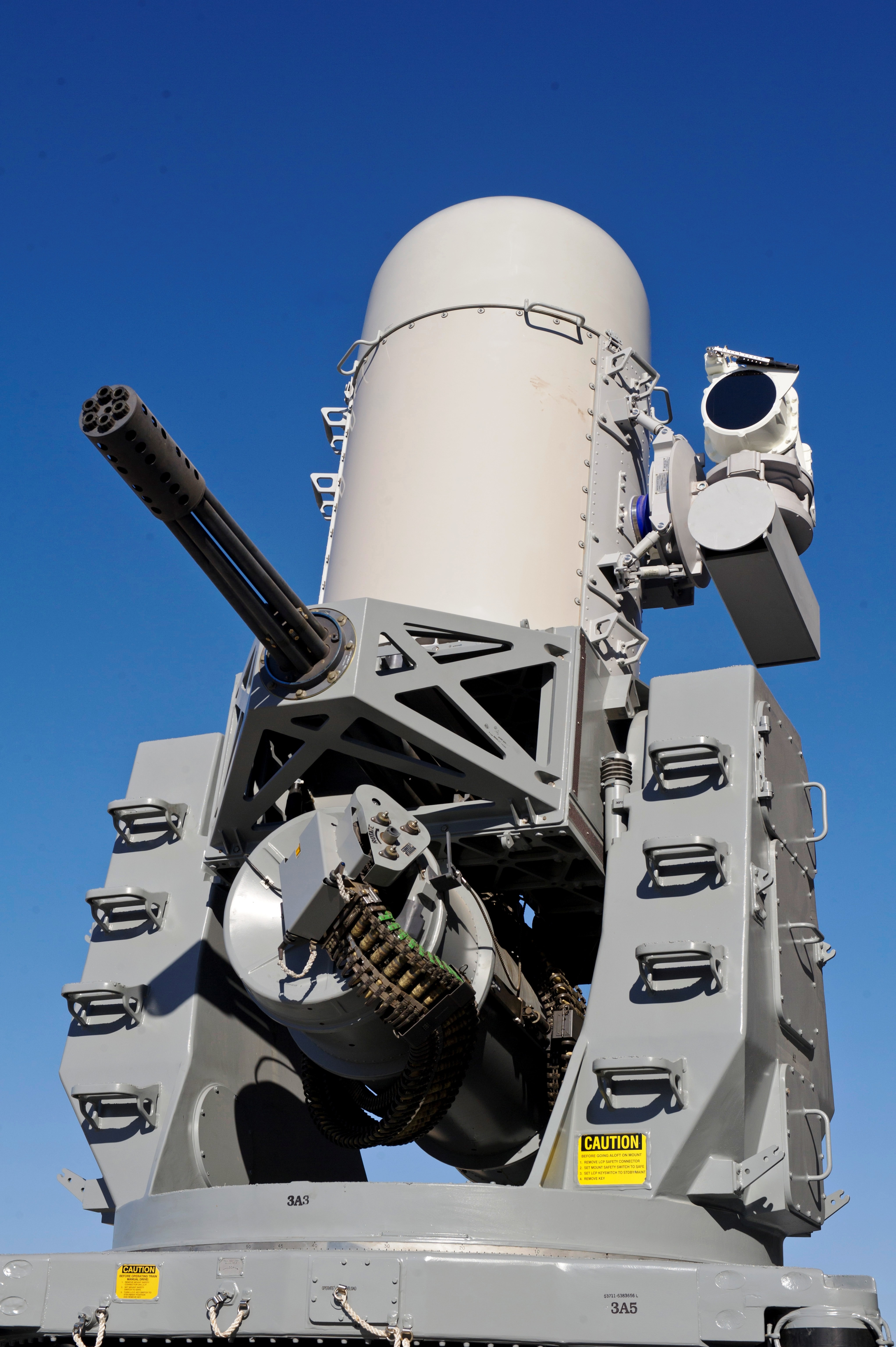 Source: Raytheon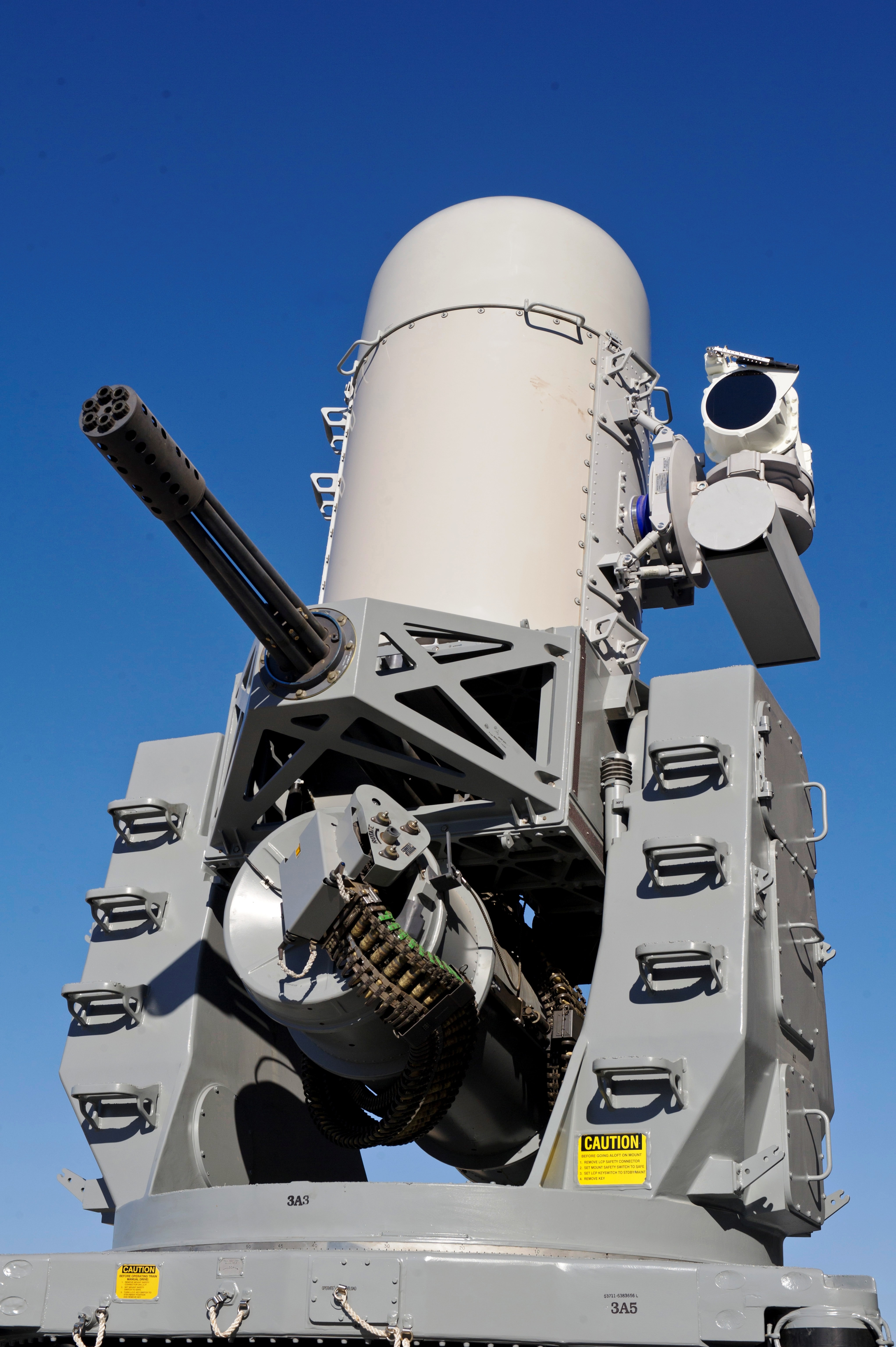 Source: Raytheon
Close
TUCSON, Ariz. -- Raytheon Missile Systems was awarded a $199.6 million firm-fixed-price contract for MK 15 Phalanx Close-In Weapon System (CIWS) upgrades and conversions, system overhauls, and associated hardware.

CIWS is a fast-reaction terminal defense against low- and high-flying, high-speed maneuvering anti-ship missile threats that have penetrated all other defenses. This contract includes options which, if exercised, would bring the cumulative value of this contract to $367.2 million.

Work is expected to be completed by October 2023. This contract combines purchases for the U.S. government (85%); Kingdom of Saudi Arabia (8%); and the United Kingdom (7%) under the Foreign Military Sales (FMS) program.

Fiscal 2019 operations and maintenance (Navy); 2019 other procurement (Army); 2019 shipbuilding and conversion (Navy); FMS Kingdom of Saudi Arabia; FMS United Kingdom; and 2019 weapons procurement (Navy) funding in the amount of $199.6 million will be obligated at time of award. Funds in the amount of $60 million will expire at the end of the current fiscal year.

This contract was not competitively procured in accordance with 10 U.S. Code 2304 (c) (1). Raytheon is the only source that can provide the MK 15 CIWS to fulfill Navy, Army, Coast Guard, and FMS requirements without unacceptable delays and substantial duplication of costs that cannot be recovered through competition. The Naval Sea Systems Command, Washington, District of Columbia, is the contracting activity (N00024-19-C-5406).
Source:
U.S. DoD
Associated URL:
Click here to visit
NOTICE TO USERS
Warranty: Forecast International makes no guarantees as to the veracity or accuracy of the information provided. It warrants only that the information, which has been obtained from multiple sources, has been researched and screened to the best of the ability of our staff within the limited time constraints. Forecast International encourages all clients to use multiple sources of information and to conduct their own research on source data prior to making important decisions. All URLs listed were active as of the time the information was recorded. Some hyperlinks may have become inactive since the time of publication.
Technical Support: Phone (203)426-0800 e-mail support@forecast1.com
Subscription Information: Phone (203)426-0800 or (800)451-4975; FAX (203)426-0223 (USA) or e-mail sales@forecast1.com
Aerospace/Defense News Highlights is published by Forecast International, 22 Commerce Road, Newtown CT 06470 USA. Articles that list Forecast International as the source are Copyrighted © 2019. Reproduction in any form, or transmission by electronic or other means, is prohibited without prior approval from the publisher.
Forecast International invites all interested companies to submit their announcements and press releases for review and inclusion in our Intelligence Letters.
Contact: Ray Peterson, Director of Research
Email: Ray.Peterson@forecast1.com
Phone: 800-451-4975
Fax: 203-270-8919