Industrial & Marine Gas Turbines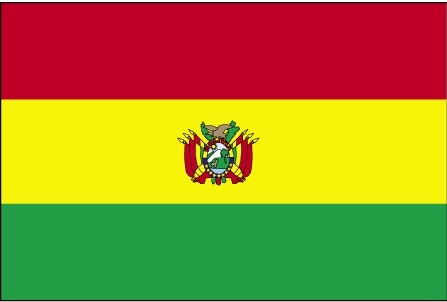 Source: CIA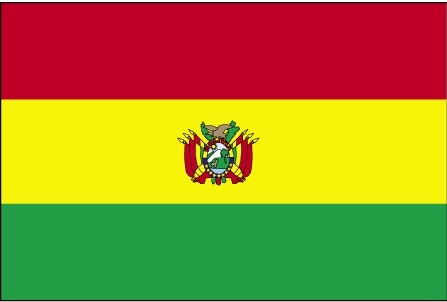 Source: CIA
Close
Houston, TX -- With the official inauguration of the Termoeléctrica de Warnes power plant in mid-September, all three power plants in Bolivia were inaugurated within a few weeks in August and September. Since the contract signing in 2016, Siemens has expanded Bolivia's three largest thermal power plants to efficient combined cycle mode. The power plants are owned and operated by Ende Andina SAM. Together, all three add more than one gigawatt of electrical power to its current maximum capacity and to the Bolivian national grid.

"The three power plants are important milestones for Bolivia 2025, an ambitious energy project designed to increase power generation capacity to 6000 megawatts (MW) by 2025. This will establish energy independence for Bolivia while also boosting the capacity to export electricity to Bolivia's neighboring countries," explained Ramiro Becerra Flores, project director at ENDE Andina. "The process of converting gas into energy is now more efficient, the country has the opportunity to find a use for surplus or residual amounts of gas that will be produced as a result of the integration of the new, much more efficient Siemens technologies."

"Siemens has developed a unique solution to support Bolivia's ongoing efforts to improve access to electricity for its growing population and developing economy," said Karim Amin, CEO of Power Generation at Siemens Gas and Power. "Every society has its own unique needs. Our diverse energy portfolio can address these various needs for the benefit of societies everywhere."

The three thermal power plants were already equipped with 13 Siemens gas turbines and the associated generators for operation in simple-cycle mode to provide Bolivia with fast generation of electricity. During the expansion phase that began in 2016, Siemens added 14 SGT-800 gas turbines, 11 SST-400 steam turbines with condensers, 22 steam generators, and the SPPA-T3000 instrumentation and control system to the three power plants. In combined cycle mode, it was possible to increase the plant efficiency from 40 to 51 percent.

The Termoeléctrica del Sur thermal power plant in southern Bolivia, near the border with Argentina was inaugurated on August 8, 2019. The expansion increased the plant's peak capacity from 160 to 480 MW. The Entre Ríos plant, inaugurated on September 11, 2019, is located in the department of Cochabamba, situated 220 kilometers southeast of La Paz. Thanks to the inclusion of three new blocks, the plant has been able to increase its generation capacity from 120 to 480 MW. The Warnes plant is located in Bolivia's Santa Cruz department and was inaugurated on September 16, 2019. With the new equipment, the plant's generation capacity rose from 200 to 520 MW. This expansion of its energy network will help Bolivia continue with its energy development plan and help the country meet its goal of becoming the energy heart of South America.

From May 2017 to August 2018, the power plant equipment for the expansion phase was shipped to Bolivia from three different continents. In a global effort that covered thousands of miles, the equipment arrived in Bolivia from Sweden, China, Germany, Italy, Indonesia, Vietnam, and Brazil. The project faced some special challenges in the Andes Mountains. Up to 400 heavy load transports crossed the Andes to bring equipment to the three power plant construction sites. The trucks covered a distance of 1,800 kilometers on steep and sometimes muddy roads, traversed as many as 180 bridges and tunnels, and overcame an elevation difference of 4,680 meters above sea level. The deliveries included what logistician experts describe as 83 'heavy lifts" ' meaning single loads of 50 tons or more. Forty to fifty out of 180 bridges along the original route had to be reinforced or bypassed due to structural concerns. "I've worked for Siemens for more than a decade, and I have never had such a huge transport, nothing even comparable," says Marcus Koerber, Siemens Project Manager of Material Logistics.

Investing in the country Siemens is building a new Service and Training Center in Warnes, where Bolivian technicians will be trained to maintain, monitor, and repair power plant turbines and other components. "The center is designed to provide our traditional and digital services to energy customers in Bolivia and South America. It will feature digital solutions with our remote monitoring and diagnostics technologies, data analytics, as well as specialized classrooms and hands-on training sessions, parts supply, and engineering and project management," said John Prado, CEO Siemens Bolivia. "Moreover, it will offer job opportunities for more than 100 people."
Source:
Siemens
Associated URL:
Click here to visit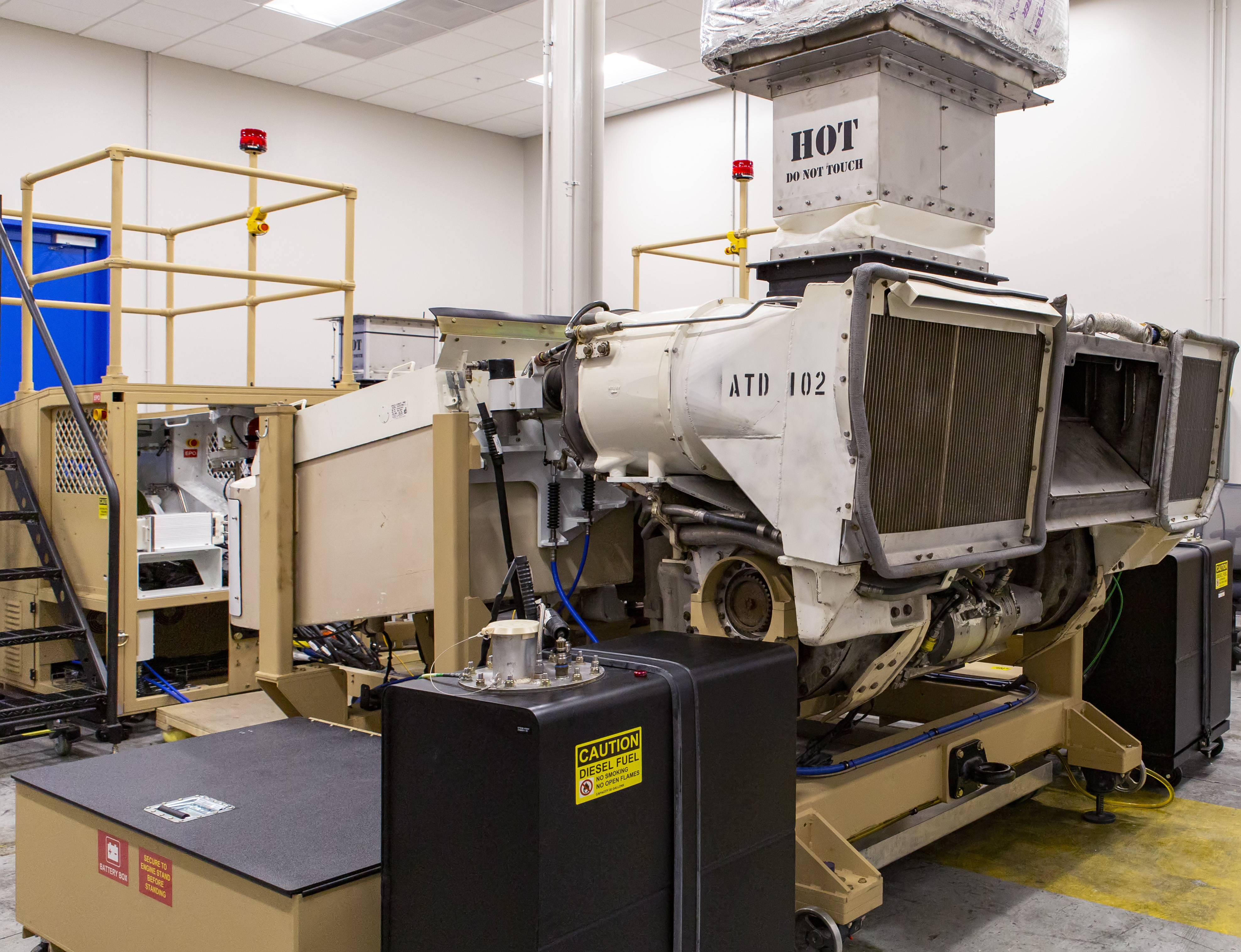 Source: CAE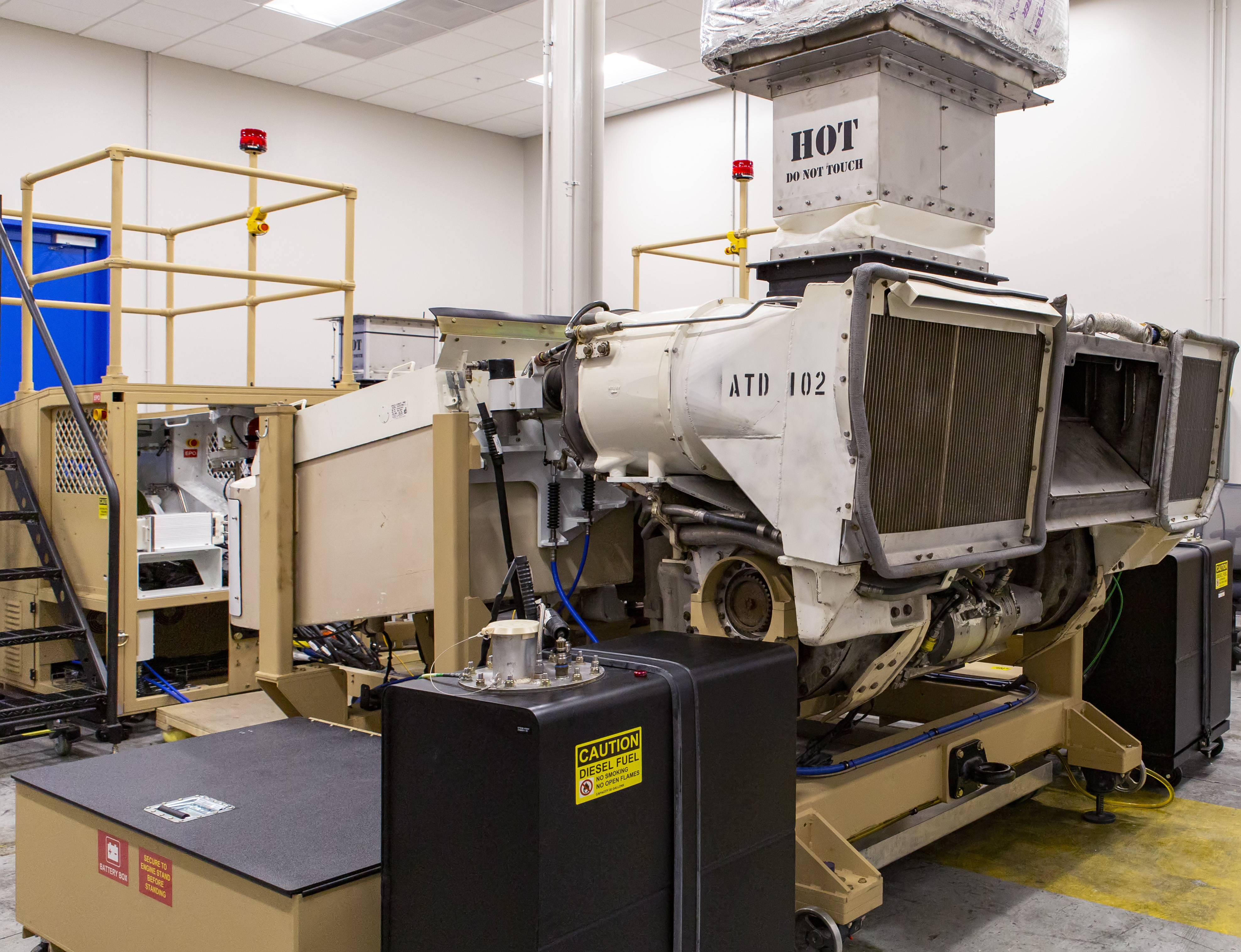 Source: CAE
Close
WASHINGTON - Today at the Association of the United States Army (AUSA) annual meeting and exhibition, CAE announced it will be delivering the first Abrams M1A2 engine maintenance trainer to the U.S. Army's Armor School at Fort Benning, Georgia.

The new Abrams engine maintenance trainer recently completed the first phase of factory acceptance testing at CAE's facility in Tampa, Florida, and will be shipped to Fort Benning in November where it will be part of the comprehensive training delivered at the Maneuver Center of Excellence. The first Abrams engine maintenance trainer will be formally ready-for-training in December.

CAE also announced the Army has exercised contract options for five additional Abrams M1A2 engine maintenance trainers to be delivered to Fort Benning.

The Abrams M1A2 engine maintenance trainer includes a driver station linked with a live-engine to support diagnostic maintenance training tasks. There are more than 80 simulated faults built into the Abrams engine maintenance trainer designed for student troubleshooting. CAE has also developed new courseware to be used in conjunction with the Abrams engine maintenance trainer and introduced a modern instructor operator station to help automate the set-up of training scenarios.
Source:
CAE
Associated URL:
Click here to visit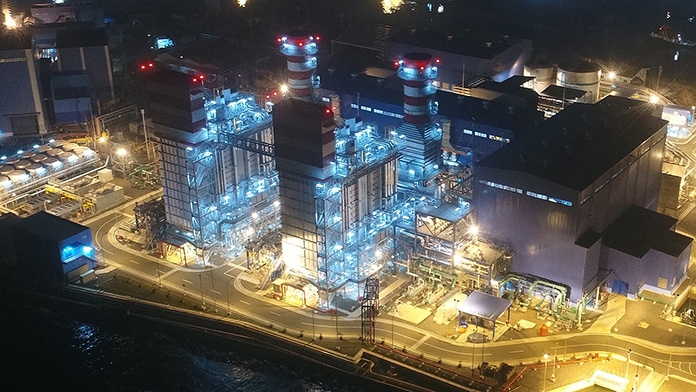 Source: MHPS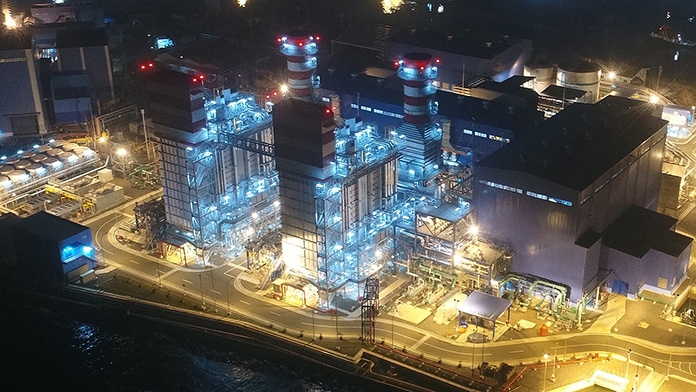 Source: MHPS
Close
YOKOHAMA, Japan -- Mitsubishi Hitachi Power Systems, Ltd. (MHPS) completed the installation and commissioning of the natural gas-fired gas turbine combined cycle (GTCC) facilities for the "Jawa-2 Project." The project, under the auspices of Indonesia's state-owned electricity provider PT. PLN (Persero) is located at the Tanjung Priok Power Plant on Java Island. Commercial operation of Jawa-2 began last year for Units 1 and 2 in simple cycle mode. As with the simple cycle mode, the construction of the exhaust heat recovery boilers and steam turbine was completed ahead of schedule and allowed for an early turnover.

Jawa-2, located in the port city Tanjung Priok is approximately 10 km northeast of central Jakarta. The full turnkey contract was received by Mitsubishi Corporation and local construction and engineering firm Wasa Mitra Engineering. MHPS provided two M701F gas turbines, two exhaust heat recovery boilers, one steam turbine, and auxiliary equipment. The generators were manufactured by Mitsubishi Electric Corporation.

Indonesia is currently pursuing a large-scale thermal power expansion program centered on the West Java region around Jakarta. The Jawa-2 projects is part of a government initiative to add 35GW in generating capacity that is necessary to address the rapidly growing demand for power accompanying the country's economic growth. MHPS' successful completion of this project ahead of schedule contributed to the realization of the government's plan. Also the project has been given an annual award in the category of "Natural Gas-Fired Power Project of the Year" from Asian Power Awards 2019.

An executive with PLN said, "This project is the realization of government's program in Electricity Infrastructure development 35GW and is the first largest unit of the program. It can also be operated based on extraordinary coordination between PLN units and partners. The completion of the Jawa-2 CCPP project provides a great benefit for the availability of electricity supply in Jakarta and the strengthening of the Java-Bali electricity system as a load follower or peaker type generator."

MHPS shipped its first steam turbine to Indonesia in 1971. Over the next nearly 50 years built a close relationship with the country and today continues to play an important role in ensuring a stable power supply for the nation.

Going forward, MHPS will continue to aim for an even greater share of the Indonesian power market, and through the widespread use of highly efficient power generation facilities, promote a shift to low-carbon energy, and contribute to the protection of the global environment.
Source:
MHPS
Associated URL:
Click here to visit
NOTICE TO USERS
Warranty: Forecast International makes no guarantees as to the veracity or accuracy of the information provided. It warrants only that the information, which has been obtained from multiple sources, has been researched and screened to the best of the ability of our staff within the limited time constraints. Forecast International encourages all clients to use multiple sources of information and to conduct their own research on source data prior to making important decisions. All URLs listed were active as of the time the information was recorded. Some hyperlinks may have become inactive since the time of publication.
Technical Support: Phone (203)426-0800 e-mail support@forecast1.com
Subscription Information: Phone (203)426-0800 or (800)451-4975; FAX (203)426-0223 (USA) or e-mail sales@forecast1.com
Aerospace/Defense News Highlights is published by Forecast International, 22 Commerce Road, Newtown CT 06470 USA. Articles that list Forecast International as the source are Copyrighted © 2019. Reproduction in any form, or transmission by electronic or other means, is prohibited without prior approval from the publisher.
Forecast International invites all interested companies to submit their announcements and press releases for review and inclusion in our Intelligence Letters.
Contact: Ray Peterson, Director of Research
Email: Ray.Peterson@forecast1.com
Phone: 800-451-4975
Fax: 203-270-8919