Industrial & Marine Gas Turbines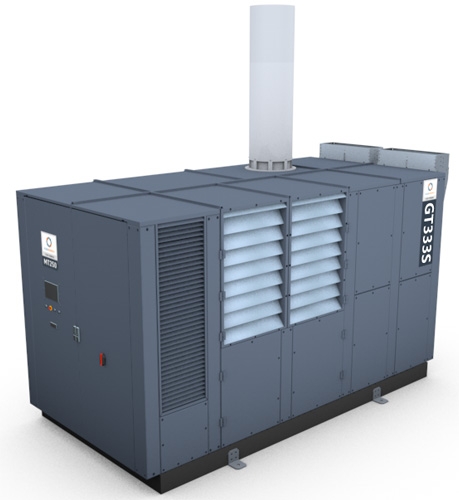 Source: FlexEnergy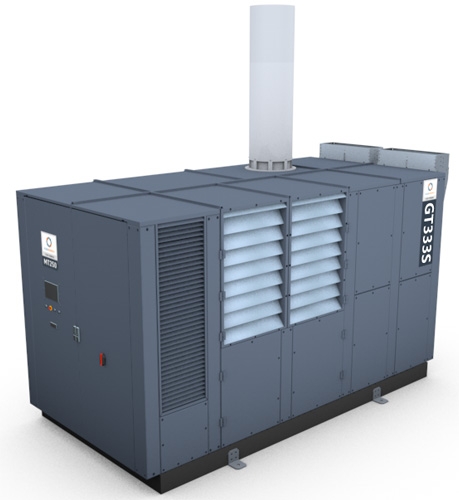 Source: FlexEnergy
Close
PORTSMOUTH, N.H. -- FlexEnergy Inc. Channel Partner MBS Engineering (in San Ramon, CA) has designed a mobile natural gas-powered hemp drying unit, using the Flex Energy GT333S model gas turbine generator. MBS, using Flex turbines, will be the exclusive manufacturer of commercial mobile hemp drying units, to be used and sold by a large-scale Oregon-based commercial hemp grower, TumbleWeed. The unit, which is enclosed in a semi-trailer, is called the 'Black Hemp Box', and is capable of drying 75,000 lbs. of wet hemp per hour (altering it from 70% water to 5% water as it is prepared to be pressed for distillation and accretion of CBD oils).

While hemp has historically been used for products like textiles, rope and clothing, it can be used for plastics and even biofuels. It has come to prominence lately for yielding CBD extract, a substance used to manage pain, inflammation, and symptoms of neurological disorders, and which - unlike THC harvested from marijuana - is not mind-altering. With large-scale pharmaceutical growing operations entering the industry alongside even smaller growers, industry experts predict commercial CBD sales to approach $20B annually in the next few years. Black Hemp Box is intended to allow growers to keep power generation infrastructure (and therefore costs) to a minimum by allowing the redeployment of costly dryers to different regions, as the harvest or need dictates - within or between multiple growing operations.

The process of extracting CBD oil from hemp requires that moisture be removed from harvested hemp before the dry plant matter is pressed. This drying process consumes significant amounts of thermal energy, to vaporize and expel water, in addition to electricity to power conveyors, separators, and other production machinery. Gas turbines are ideal because they produce both thermal and electrical energy: besides 'keeping lights on', 'waste' heat from gas turbines can be harvested to heat (and dry) plant matter. This dual power profile is called 'cogeneration' and brings gas turbines close to 90% efficiency. Cogeneration or CHP (combined heat and power) from gas turbines is such an efficient and eco-friendly option for power generation that - when thermal loads are part of the power generation profile - the Department of Energy and the Environmental Protection Agency advise them. Gas turbines are ideally suited for operations that cannot afford 'grid down' scenarios. "It's no secret that industry and the commercial sectors are highly vulnerable to large-scale utility power outages from circumstances such as technical power failures, system overload, cyber-attacks and severe weather," said Mark Schnepel, President of FlexEnergy. Gas turbine generators can generate power 'off the grid' and are more disaster resilient than grid electric but do require a piped (gas) fuel source. Flex Turbines use the widest range of gas tolerance available and the Black Hemp Box contains its own fuel.

While the technical details of the Black Hemp Box are proprietary, the unit sits inside a black semi-trailer, and is comprised of a power/heat-generating unit and a drying unit. Power comes from a Flex Energy GT333S with an electric starter, and the power profile is both electrical and thermal. The turbine is fueled by an onboard liquid propane gas (LPG) fuel tank and is housed in an exterior 'blanket' or heat recapture shell. Ducting moves hot air and mass flow to the drying unit for the drying process, which consists of a hopper and conveyor, and super-heated air dries (but does not burn) plant matter. Assembly is minimal, as the point of the mobile hemp dryer is to permit rapid pack-up and redeployment, with minimal downtime or technical requirements.

Static gas turbine generators are already a popular option for cannabis grow rooms and greenhouses. "[G]rowers are paying approximately $150,000 a month for 1.3 megawatts of power from the grid. Our off-grid solution delivers power at about half that cost with the turbine financing and gas supply combined." James continues, "We hope to make the gas turbine option still more appealing by adding 'location flexibility' to that list of benefits."
Source:
Flex Engery
Associated URL:
Click here to visit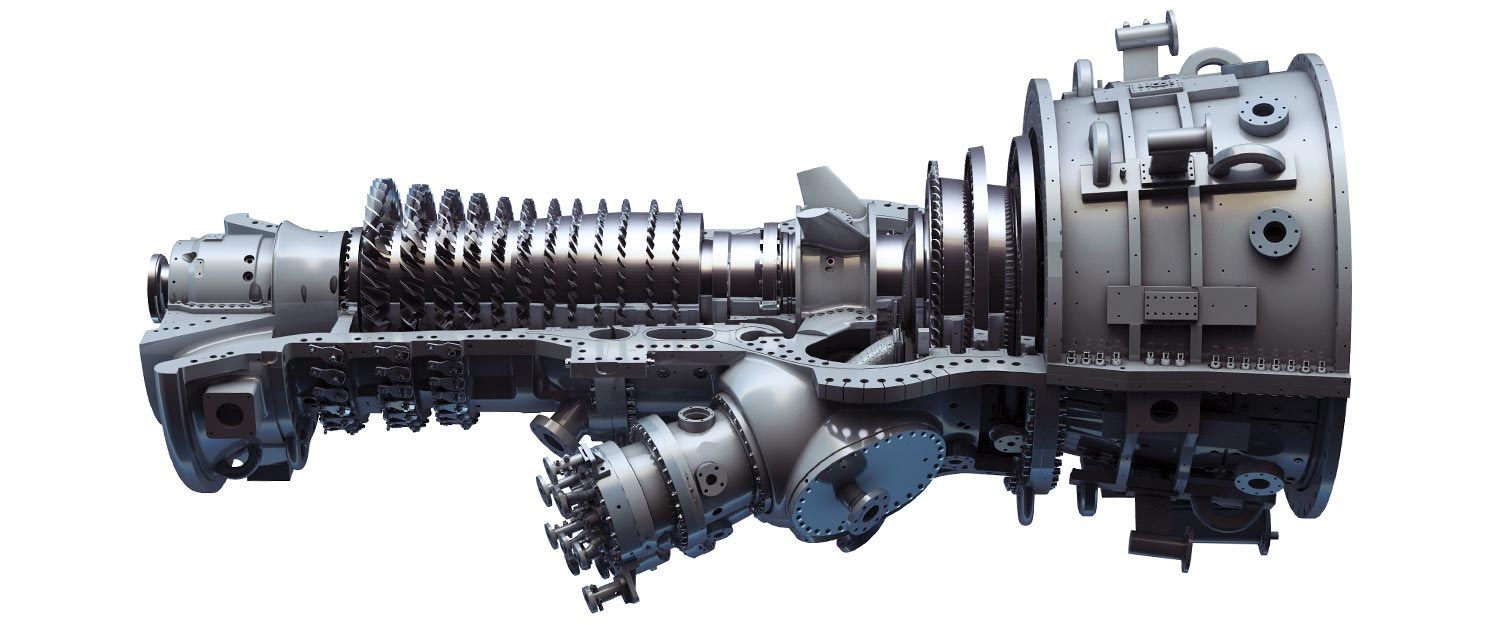 Source: GE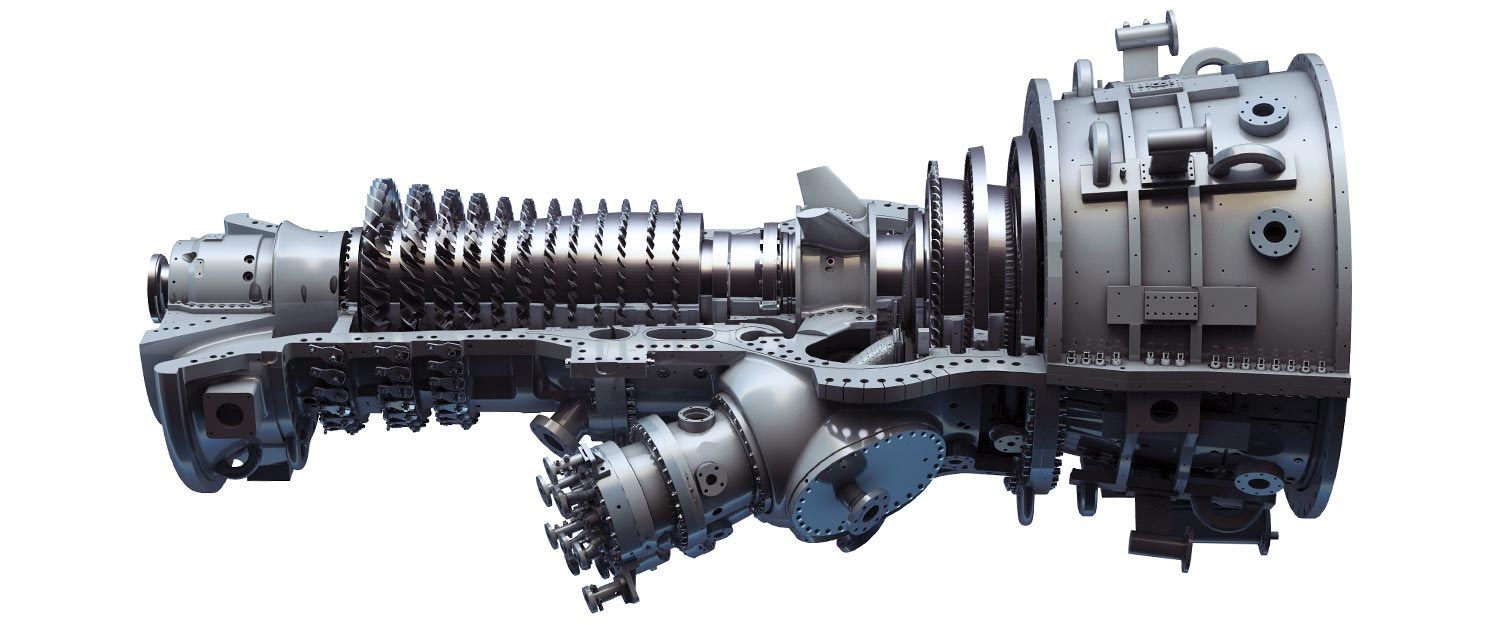 Source: GE
Close
BADEN, Switzerland -- GE's 6F gas turbine has achieved 25 years of successful operations for customers. Offering superior performance, reliability, and flexibility, the 6F fleet operates in more than 40 countries around the world for 50+ customers-and there are now more than 200 6F units in commercial operation globally. In conjunction with this milestone, GE also announced two orders for the 6F.03 in China with Guangdong Lee & Man Paper Manufacturing Limited (Lee & Man) and China Huadian Corporation (CHD) Xiangyang.

"The flexibility, reliability and efficiency of GE's 6F turbine make it an integral part of our gas fleet. It also operates in a diverse range of applications while offering our dedicated customers the performance they need and expect," said Martin O'Neill, Product Management Leader at GE Power. "We are excited to celebrate this major milestone anniversary with our customers who have trusted the 6F's operations for the last quarter century, and look forward to many years of successful operations ahead."

"Our strong relationship with GE began in the '90s with the first order for a 70MW 6FA.01 gas turbine," said Troy Patton, Chief Operating Officer at Northland Power. "It continued with operations support over the years and now, 25 years later, we are still benefiting from the high reliability of GE's proven gas turbine technology. What we have benefitted from the most is the unit's ability to adapt to our needs, and the needs of the system as Ontario's energy market evolves."

GE's 6F turbines are capable of operating on a wide range of natural gas, distillate and synthetic fuels and are known for best-in-class efficiency and high exhaust energy. It can generate up to 87 megawatts (MW) of power in simple cycle and achieves greater than 57% combined-cycle efficiency.

GE announced it will provide two 6F.03 gas turbines to Lee & Man for the gas-fired cogeneration plant located at Hongmei Town, Dongguan City, Guangdong Province, China, and two 6F.03 units for the Phase 1 gas-fired cogeneration project for CHD Xiangyang Fancheng, which will be the first 6F.03 project in the Hubei Province of China. With these two new orders, GE has sold a total of 36 6F.03 units in China and and 17 of those units are currently in operation.

The gas-fired cogeneration project for Lee & Man will have GE providing two 6F.03 gas turbines each at the capacity of 75MW. To maximize steam supply, the project will utilize both gas turbines and a heat recovery steam generator (HRSG). The designed fuel efficiency rate is over 85%. The plant is capable to produce 1.2 million tons of steam per year. Once put into use, the plant will replace the use of 600,000 tons of standard coal, and reduce emissions of 750,000 tons carbon dioxide, 5,000 tons sulfur dioxide, 2,000 tons nitrogen oxide and 5,000 tons dust. The Phase I 2x6F.03 project of Lee & Man is expected to be put into commercial operation in 2020.

GE's 6F.03 gas turbines at CHD Xiangyang will provide both heat and electricity to the Aeronaurics and Astronautics Industrial Park of Fancheng District, Xiangyang City and to the nearby downtown area. The project has a total installed capacity of 250MW. The expected fuel efficiency rate is over 80%. A heat supply pipeline will also be built, with a heat supply capacity of 2.09 million gigajoules a year. By replacing a coal-fired power plant of the same scale, it will also substitute 620,000 tons of standard coal, and reduce emissions of 770,000 tons carbon dioxide, 5,000 tons sulfur dioxide, 2,000 tons nitrogen oxide and 5,000 tons dust. Upon its commission, the project will become a new heat supply center, replacing the outdated coal-fired units and boilers including Anneng Coal-fired Power Plant. This project is expected to be put into commercial operation in the second half of 2020.

"China is on its path to build a lower-carbon, cleaner, safer and more efficient energy system. Gas distributed power is efficient, reliable and flexible, helping generate power during periods of grid instability, maintaining the dynamic balance of the electricity system," said Yang Dan, Vice President of GE and President, GE Power China. "The 6F.03 gas turbine is a perfect fit for distributed energy and industry cogeneration applications in China with its high flexibility and steam to power ratio."
Source:
GE
Associated URL:
Click here to visit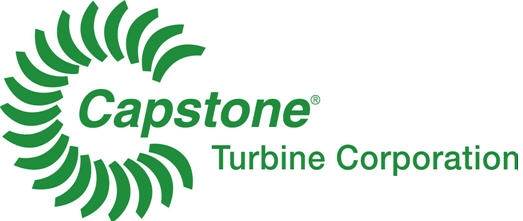 Source: Capstone Turbine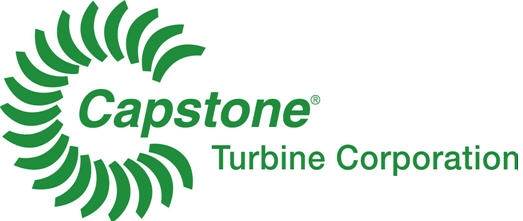 Source: Capstone Turbine
Close
VAN NUYS, Calf. -- Capstone Turbine Corp. announced that its Signature Series C200 and C1000, and C65 energy systems are the first microturbines to be certified to the United Kingdom Energy Networks Association (ENA) G99 grid connection standard.

The global momentum towards the adoption of grid interconnection standards for distributed energy resources continues at full speed. These standards emphasize the ability of distributed energy generators to support the grid during outage events and to protect the grid with proper disconnect responses and quality of power. Grid operators are mandating compliance with the diverse national and regional standards prior to implementing new generators. Certification is a key competitive advantage to ensure relevance in these markets.

"The success of the G99 certification is a direct result of the partnership between Capstone's engineering team and one of our U.K. distributors, Pure World Energy. Our combined efforts in working with ENA and UK Power Networks enabled us to achieve this certification by leveraging our inverter-based electronics and control systems, on the back of previous certification and software development efforts, such as the German BDEW/VDE standards, Italian CEI standards, and the various UL grid interconnect standards," stated Darren Jamison, President and Chief Executive Officer at Capstone. "Since Capstone's products are already certified to these standards, this eliminated the need for further testing, accelerating the certification process and saving Capstone time and money," added Mr. Jamison.

As grid interconnection standards are recognized worldwide, the need to meet the certifications to support distributed energy installations becomes paramount. German and Italian grid interconnect standards, and more recently UL1741 SA paved the way for identifying the requirements that other countries are following. These trailblazers in grid interconnection standardization are now looking to iterate their own standards, creating an environment of continuous improvement and accelerating the adoption of distributed energy solutions worldwide.

"The Capstone engineering team has done an excellent job ensuring these new grid interconnection standards can be easily accommodated in our systems. The baseline software architecture has been established so new and changing requirements can now be implemented with relative ease, shortening the timeline and complexity of the certification process," said Don Ayers, Product Engineering Director at Capstone. "The foundation of Capstone's proprietary inverter technology enables our flexibility in meeting all of the unique regional requirements," added Ayers.

This partnership exemplifies the value of Capstone's distribution network by amplifying the corporate reach," stated Jim Crouse, Executive Vice President of Sales and Marketing at Capstone. "Our G99 grid connect certification in the U.K. is a particularly important part of Capstone's strategy as London continues to expand their emission reduction policies," concluded Crouse.
Source:
Capstone
Associated URL:
Click here to visit
NOTICE TO USERS
Warranty: Forecast International makes no guarantees as to the veracity or accuracy of the information provided. It warrants only that the information, which has been obtained from multiple sources, has been researched and screened to the best of the ability of our staff within the limited time constraints. Forecast International encourages all clients to use multiple sources of information and to conduct their own research on source data prior to making important decisions. All URLs listed were active as of the time the information was recorded. Some hyperlinks may have become inactive since the time of publication.
Technical Support: Phone (203)426-0800 e-mail support@forecast1.com
Subscription Information: Phone (203)426-0800 or (800)451-4975; FAX (203)426-0223 (USA) or e-mail sales@forecast1.com
Aerospace/Defense News Highlights is published by Forecast International, 22 Commerce Road, Newtown CT 06470 USA. Articles that list Forecast International as the source are Copyrighted © 2019. Reproduction in any form, or transmission by electronic or other means, is prohibited without prior approval from the publisher.
Forecast International invites all interested companies to submit their announcements and press releases for review and inclusion in our Intelligence Letters.
Contact: Ray Peterson, Director of Research
Email: Ray.Peterson@forecast1.com
Phone: 800-451-4975
Fax: 203-270-8919