Industrial & Marine Gas Turbines

Source: Fincantieri

Source: Fincantieri
Close
NEWTOWN, Conn. -- Fincantieri is primarily a shipbuilder, yet when a ship design team seeks a powertrain that stresses low cost, reliability, and economical operation, the search will begin and end with diesels. When that design team seeks a powertrain that will provide high power output at a minimum weight and volume, it will go directly to gas turbines. Steam turbines no longer have any real significance for the marine market. In fact, the only type of ship that still uses steam turbines is the nuclear-powered surface combatant, and the number due to be built in the next decade can be counted on the fingers of one hand. None of those vessels are candidates for Fincantieri steam turbines.

Much the same pattern applies to the civilian shipbuilding industry. Fincantieri has a major position in cruise liner construction, but the last such ship to have steam turbines was completed in 1984. Container ships are primarily equipped with diesels, although a few high-speed (28-30 kt) ships of this type have been built with gas turbines. There was a brief period when liquefied natural gas (LNG) carriers were equipped with steam turbines so that they could use boil-off from their cargos as fuel, but the development of LNG-fueled diesels and gas turbines has resulted in the eclipse of this application.

The redeeming factor here is the use of a steam turbine to generate power on board the cruise liner Carnival Horizon. Using heat recovered from the exhausts of the five primary propulsion diesels provides an interesting extrapolation of established combined-cycle technology and may open a new, if limited, market for Fincantieri's steam turbine range.

Land-Based Applications

The almost total elimination of the steam turbine as a maritime propulsion system is not reflected in its land-based applications. Around 180 steam turbines are sold each year for such applications. These sales largely emanate from Southeast Asia and Australia, where additional electrical capacity is greatly needed. In these areas, coal and oil remain the preferred fuels due to their widespread availability and low cost.

Elsewhere, the growth of combined-cycle installations has opened the door to steam turbine sales as simple-cycle gas turbine generating stations are modernized to combined-cycle operation. This trend is reinforced by the fact that an increasing number of industrial complexes have become frustrated with their often unreliable national electrical grids, and in response have installed their own power generation facilities. In theory at least, Fincantieri's steam turbines could contribute to this solution, although diesels and smaller gas turbines offer strong competition. The key here is infrastructure availability; a railway capable of delivering coal and oil may push the power generation choice toward steam turbines, while the presence of an established gas pipeline will favor the use of gas turbines.

An exhaustive study of contract and installation data suggests that sales of the Fincantieri steam turbine line are at a low and intermittent level. This small scattering of sales is primarily in the biomass sector. As interest in exploiting renewable resources grows, the application of these turbines to generate power may increase, but it is likely that more prominent producers of steam turbines will be the prime beneficiaries of this trend.
Source: Forecast International Power Systems Group
Associated URL: forecastinternational.com
Author: Stu Slade, I&M Engine Analyst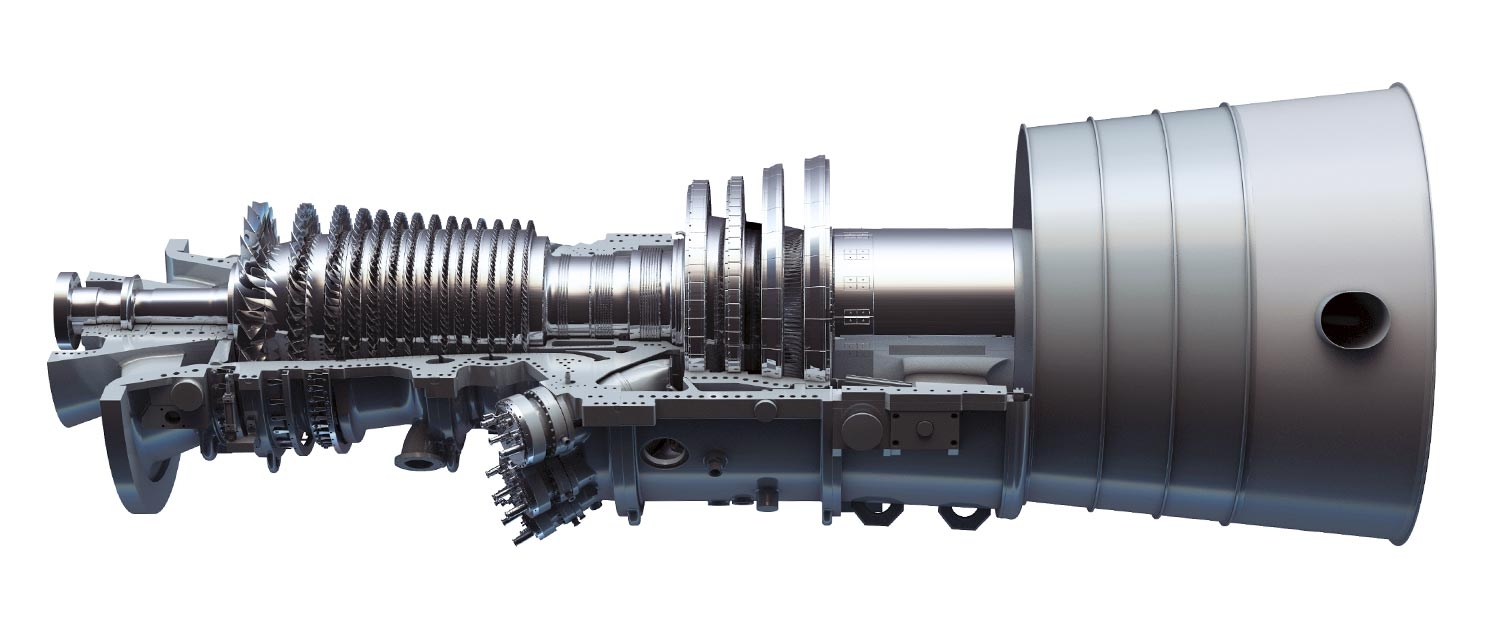 Source: GE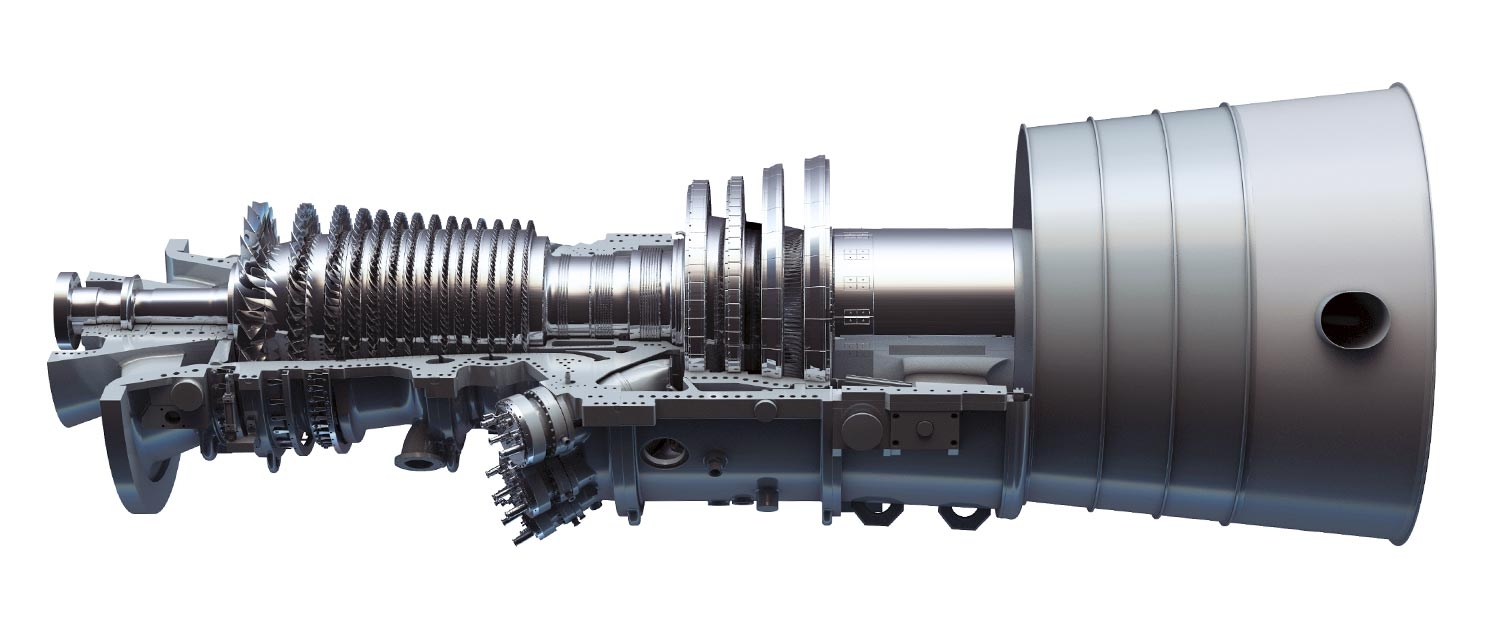 Source: GE
Close
TEL AVIV -- Israel Electric Corp. (IEC), the largest generator and supplier of electricity in Israel, has awarded GE Power a contract for the Orot Rabin modernization project to GE, which will include an order for a 9HA.01 heavy duty gas turbine. GE has also been technology selected for a second 9HA gas turbine unit with a contract award expected by the end of 2019.

Located in Hadera, the IEC's Orot Rabin project will utilize GE's HA gas turbine technology as part of the conversion of the existing power station from coal to gas generation, and will be the first HA gas turbine in Israel. The order also includes the steam turbine, generator, HRSG, and balance of plant equipment-as well as a 15-year multi-year services agreement. When operational, the Orot Rabin power plant will provide more than 630 megawatts (MW) to the Israeli grid, becoming the largest and the most efficient gas power plant in the country and delivering up to four percent of Israel's current total power generation capacity.

The award for the first unit will become an order for GE following contract closure and payment which is expected in June. The award for the second unit for the same site is forecasted by the end of 2019.

In addition to modernizing their generation assets, IEC is also focused on preparing their distribution grid for the future. They selected GE's Advanced Distribution Management System (ADMS) - software that is engineered with adaptive algorithms and predictive analytics to help utilities operate the grid more efficiently and enable automation. Part of GE's Digital Energy portfolio, the system will enable IEC operators to predict issues, identify the faults on the grid and propose a restoration plan in advance.

GE's HA gas turbine fleet has surpassed more than 270,000 operating hours and has secured more than 85 orders from 35+ customers across more than 16 countries. Recently, GE announced an award in Taiwan and orders in the United Arab Emirates and North America for its HA gas turbine.
Source:
GE
Associated URL:
Click here to visit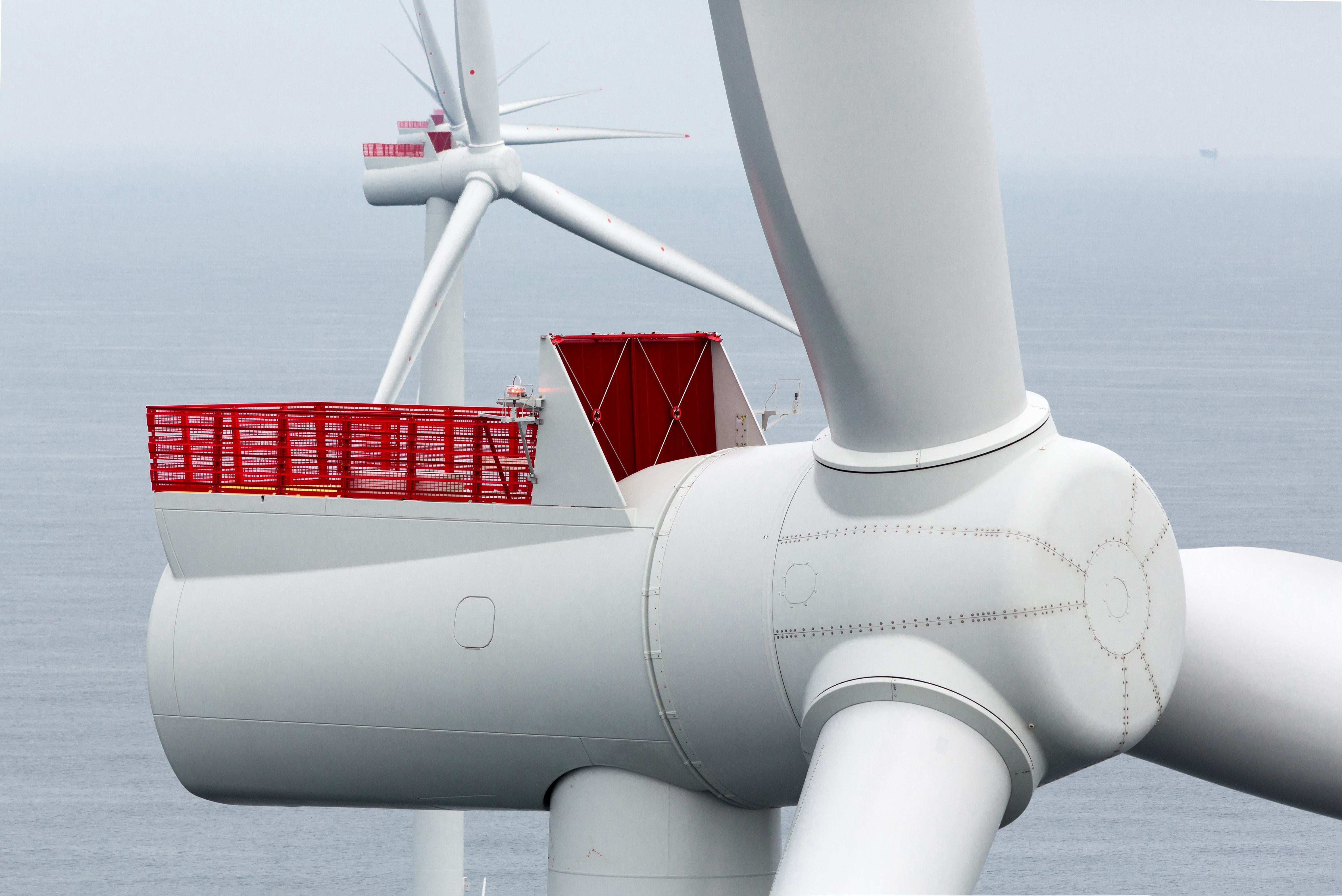 Source: Siemens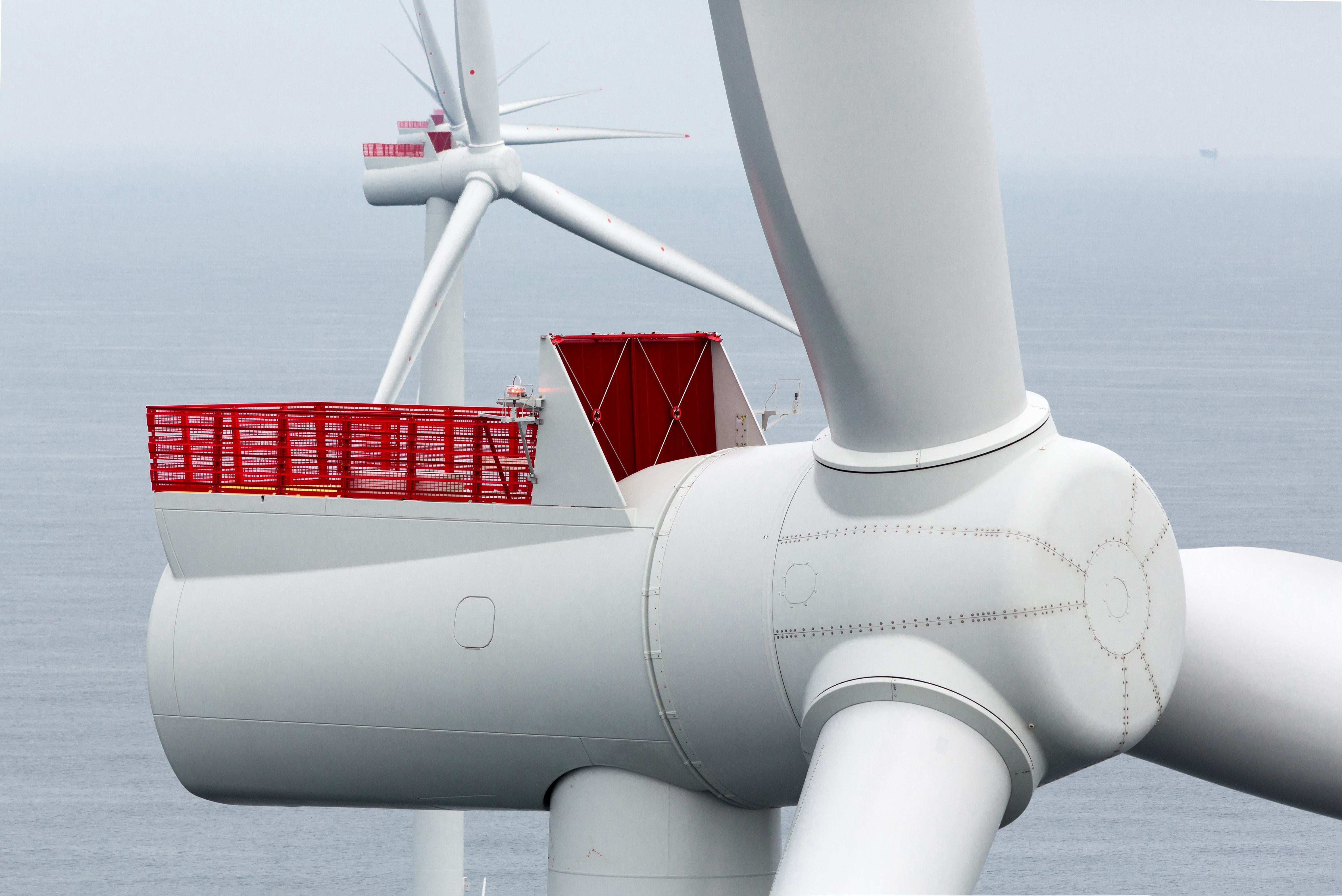 Source: Siemens
Close
MADRID -- On April 16, 2019, the Arkona offshore wind power plant was officially opened by owners E.ON and Equinor in the German Baltic Sea. Siemens Gamesa Renewable Energy (SGRE) carried out construction works including the installation and commissioning of 60 SWT-6.0-154 direct drive offshore wind turbines in a record time of only five months between Juni and October 2018 and ahead of schedule. The Arkona power plant has a total capacity of 385 MW and will supply around 400,000 average German households with electricity annually. Siemens Gamesa installed and commissioned the turbines in the wind park area covering 39 square kilometers on monopile foundations at water depths between 23 and 37 meters. The wind power plant is located in the German Exclusive Economic Zone in the Baltic Sea, 35 kilometers northeast of the island of Rügen.

All the work at sea was carried out smoothly together with the developer from the port of Sassnitz-Mukran in less than five months. Siemens Gamesa applied its proven 24/ONE concept, in which a turbine is installed within 24 hours. The aim is to reduce installation times through efficient project management and to consequently increase customer benefit. In just over three months, the offshore turbines were installed from an installation ship provided by the operator. Only two days after completion of the installation work, all the wind turbines were fully operational at sea. As a result, the wind power plant was completed much earlier than planned and commissioned by the consortium operating the wind power plant, consisting of the German energy supplier E.ON and the Norwegian energy company Equinor.
Source:
Siemens Gamesa
Associated URL:
Click here to visit
NOTICE TO USERS
Warranty: Forecast International makes no guarantees as to the veracity or accuracy of the information provided. It warrants only that the information, which has been obtained from multiple sources, has been researched and screened to the best of the ability of our staff within the limited time constraints. Forecast International encourages all clients to use multiple sources of information and to conduct their own research on source data prior to making important decisions. All URLs listed were active as of the time the information was recorded. Some hyperlinks may have become inactive since the time of publication.
Technical Support: Phone (203)426-0800 e-mail support@forecast1.com
Subscription Information: Phone (203)426-0800 or (800)451-4975; FAX (203)426-0223 (USA) or e-mail sales@forecast1.com
Aerospace/Defense News Highlights is published by Forecast International, 22 Commerce Road, Newtown CT 06470 USA. Articles that list Forecast International as the source are Copyrighted © 2019. Reproduction in any form, or transmission by electronic or other means, is prohibited without prior approval from the publisher.
Forecast International invites all interested companies to submit their announcements and press releases for review and inclusion in our Intelligence Letters.
Contact: Ray Peterson, Director of Research
Email: Ray.Peterson@forecast1.com
Phone: 800-451-4975
Fax: 203-270-8919