International Military Markets & Budgets - North America

Source: Jacobs Engineering Group

Source: Jacobs Engineering Group
Close
DALLAS -- Jacobs has been awarded a contract to support the U.S Army Intelligence Center of Excellence (USAICoE) at Fort Huachuca by providing training development and support for the Army and other Department of Defense agencies.

Jacobs will provide education and support for the delivery of intelligence-related military occupational specialties and professional development with modules to include classroom, performance-oriented hands-on/practical exercise and simulation/virtual and/or field exercise training. The Army estimates the contract value at $785 million across seven and half years, if all options are exercised.

Work will primarily be performed at Fort Huachuca in Arizona with additional work at Davis Monthan AFB in Tucson, Arizona; Corry Naval Station in Pensacola, Florida; and Goodfellow AFB in San Angelo, Texas.
Source: www.jacobs.com

Source: Serco

Source: Serco
Close
HERNDON, Va.-- Serco has been awarded a new task order, under the SeaPort-e contract vehicle, to deliver technical and programmatic support at Naval bases around the world. The four-year task order has a one-year base period and three option years with a total value of $53 million.

Serco will provide support for Information Technology (IT), Anti-terrorism Force Protection (ATFP) systems, ELMR (Enterprise Land Mobile Radio), dispatch, alarms, network engineering, network roll-out support, and information assurance for all Navy regions world-wide.

Since 2001, Serco has been supporting the U.S. Navy with life cycle sustainment, acquisition and integration support for Anti-Terrorism/Force Protection (ATFP) Naval Electronic Surveillance Systems (NESS).
Source: www.serco-na.com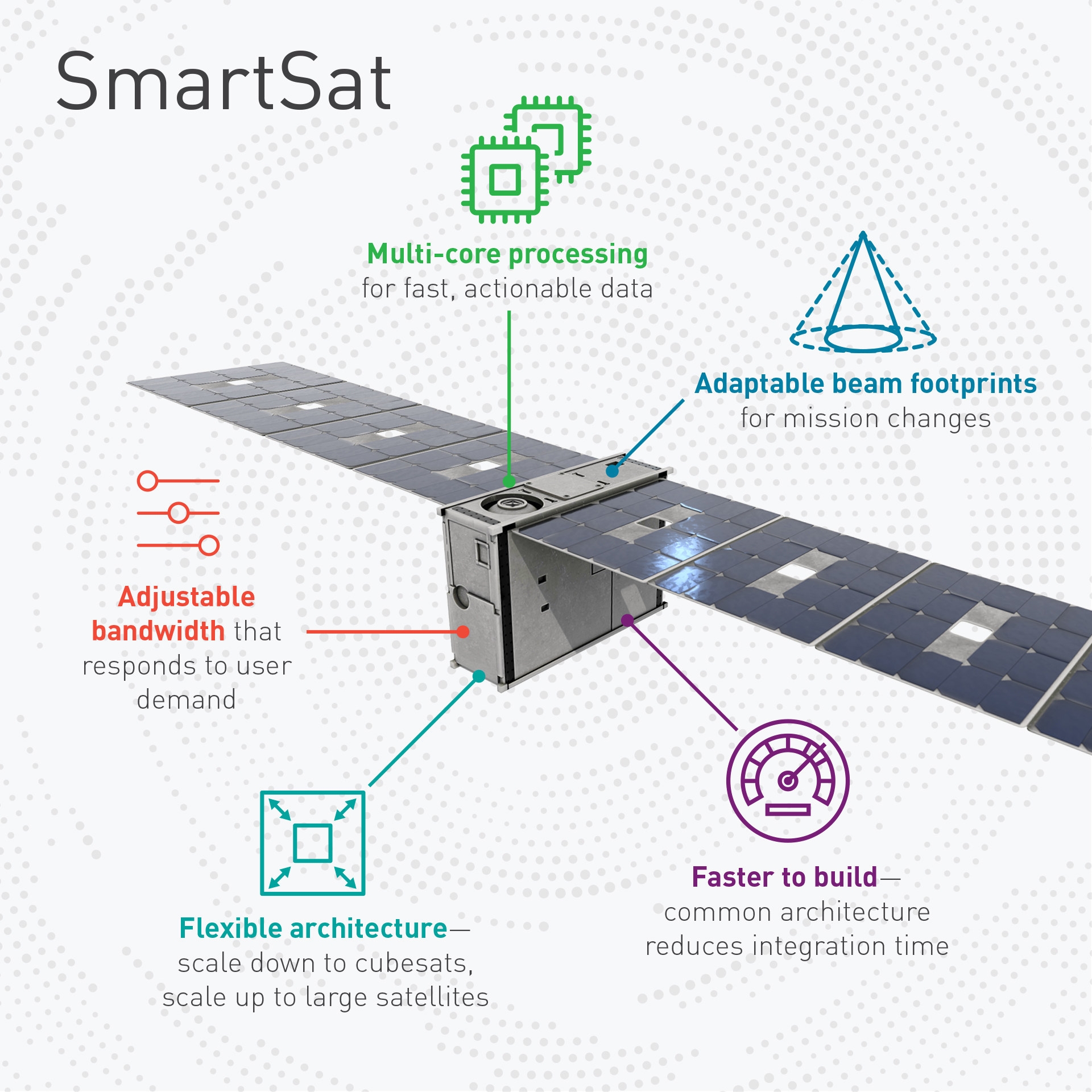 Source: Lockheed Martin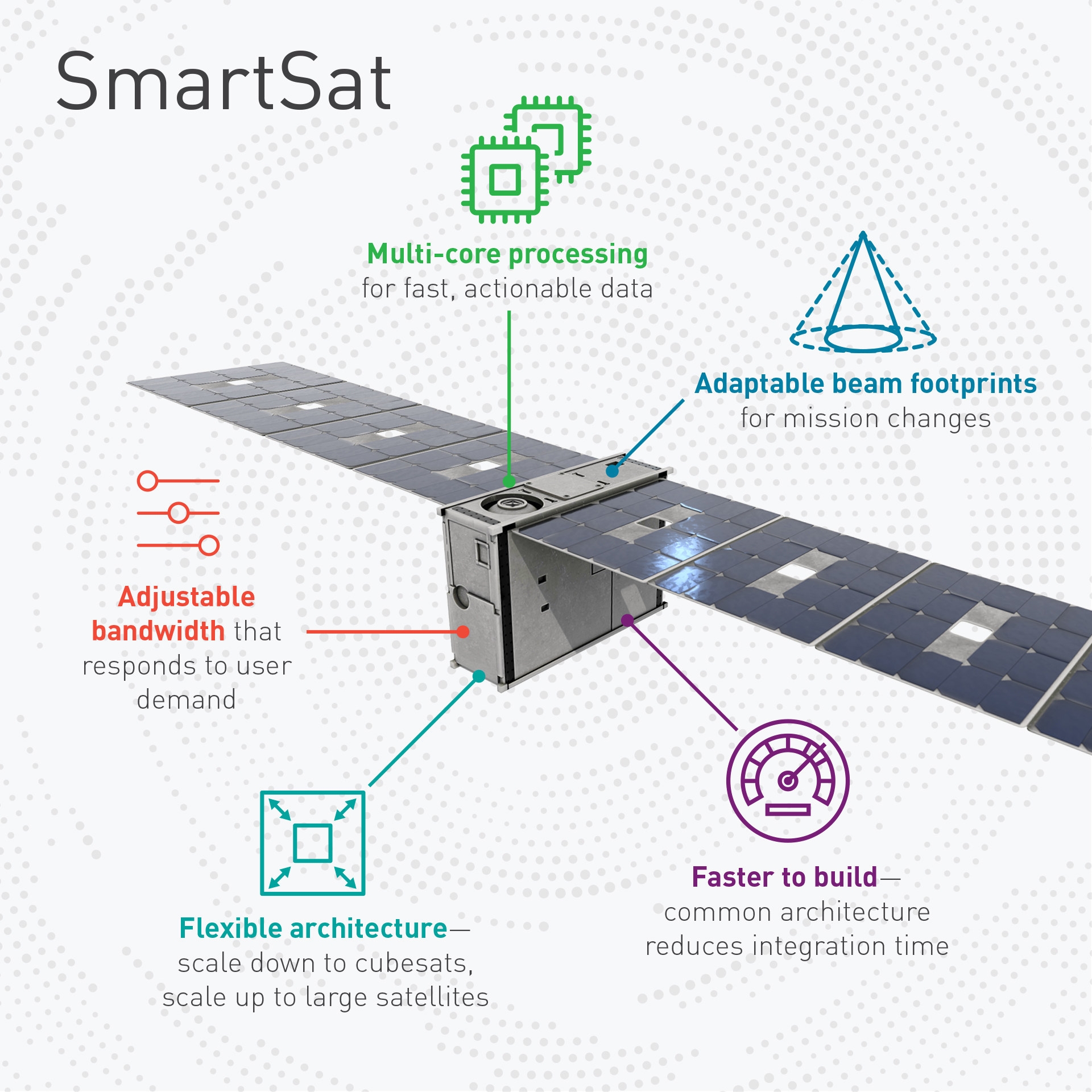 Source: Lockheed Martin
Close
DENVER, Col. - Lockheed Martin announced a new generation of space technology launching this year that will allow satellites to change their missions in orbit. Satellites that launched one, ten or even fifteen years ago largely have the same capability they had when they lifted off. That's changing with new architecture that will let users add capability and assign new missions with a software push, just like adding an app on a smartphone. This new tech, called SmartSat, is a software-defined satellite architecture that will boost capability for payloads on several pioneering nanosats ready for launch this year.

This year Lockheed Martin is integrating SmartSat technology on ten programs and counting, including the Linus and Pony Express nanosats, which will be the first to launch. These are rapid-prototype, testbed satellites using internal research and development funding, ready for 2019 launches on the first LM 50 nanosatellite buses:

· The Linus project delivers two 12U cubesats performing a technology demonstration mission, validating SmartSat capabilities as well as 3D-printed spacecraft components.

· Pony Express builds multiple 6U satellites destined for a low earth orbit and will space qualify state-of-the-art networking technologies. Pony Express 1 is a pathfinder for a software-defined payload that will test cloud computing infrastructure and was developed in nine months. Follow-on Pony Express missions will prove out RF-enabled swarming formations and space-to-space networking.

Cyber security is at the core of this new technology. SmartSat-enabled satellites can reset themselves faster, diagnose issues with greater precision and back each other up when needed, significantly enhancing resiliency. Satellites can also better detect and defend against cyber threats autonomously, and on-board cyber defenses can be updated regularly to address new threats.

SmartSat uses a hypervisor to securely containerize virtual machines. It's a technology that lets a single computer operate multiple servers virtually to maximize memory, on-board processing and network bandwidth. It takes advantage of multi-core processing, something new to space. That lets satellites process more data in orbit so they can beam down just the most critical and relevant information-saving bandwidth costs and reducing the burden on ground station analysts, and ultimately opening the door for tomorrow's data centers in space.

SmartSat uses a high-power, radiation-hardened computer developed by the National Science Foundation's Center for Space, High-performance, and Resilient Computing, or SHREC. Lockheed Martin helps fund SHREC research, and in turn gains access to world-class technologies and student researchers.
Source: Lockheed Martin
Associated URL: news.lockheedmartin.com
NOTICE TO USERS
Warranty: Forecast International makes no guarantees as to the veracity or accuracy of the information provided. It warrants only that the information, which has been obtained from multiple sources, has been researched and screened to the best of the ability of our staff within the limited time constraints. Forecast International encourages all clients to use multiple sources of information and to conduct their own research on source data prior to making important decisions. All URLs listed were active as of the time the information was recorded. Some hyperlinks may have become inactive since the time of publication.
Technical Support: Phone (203)426-0800 e-mail support@forecast1.com
Subscription Information: Phone (203)426-0800 or (800)451-4975; FAX (203)426-0223 (USA) or e-mail sales@forecast1.com
Aerospace/Defense News Highlights is published by Forecast International, 22 Commerce Road, Newtown CT 06470 USA. Articles that list Forecast International as the source are Copyrighted © 2019. Reproduction in any form, or transmission by electronic or other means, is prohibited without prior approval from the publisher.
Forecast International invites all interested companies to submit their announcements and press releases for review and inclusion in our Intelligence Letters.
Contact: Ray Peterson, Director of Research
Email: Ray.Peterson@forecast1.com
Phone: 800-451-4975
Fax: 203-270-8919