International Military Markets & Budgets - North America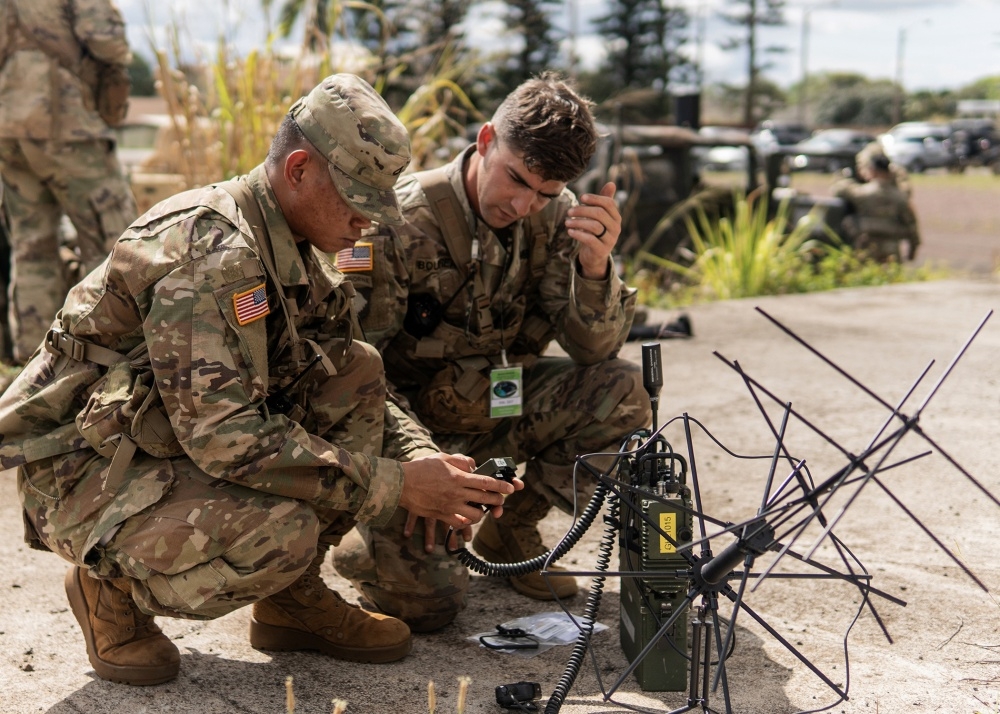 Source: U.S. Navy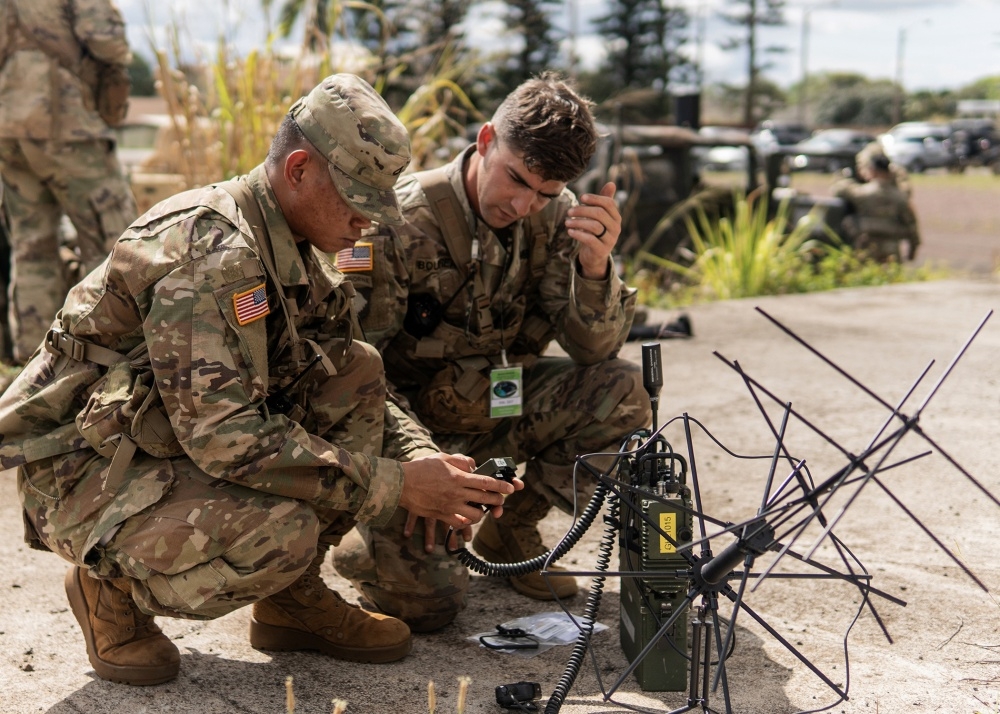 Source: U.S. Navy
Close
WASHINGTON -- The U.S. Navy's Mobile User Objective System (MUOS) was deemed fully operational following a successful multiservice test event conducted last month, reports InsideDefense.com. A Navy spokesman confirmed that deputy chief of naval operations for information warfare and director of naval intelligence Vice Adm. Matthew Kohler signed off on the milestone October 28.

The October test event, known as the Multiservice Operational Test and Evaluation (MOT&E), involved the Navy, Marine Corps, and Army. The test showed that the system was operationally effective and provided the required survivability against cyber-attacks needed to become fully operational.

MUOS is a next-generation narrowband satellite communications system that will replace UHF Follow-On satellites. The new system was designed to be compatible with legacy terminals. Five MUOS satellites were delivered to orbit between 2012 and 2016.

Last week, the Navy awarded a $732 million contract to General Dynamics for MUOS ground system sustainment.
Source: InsideDefense.com
Associated URL: Click here to visit
Author: S. McDougall, Defense Analyst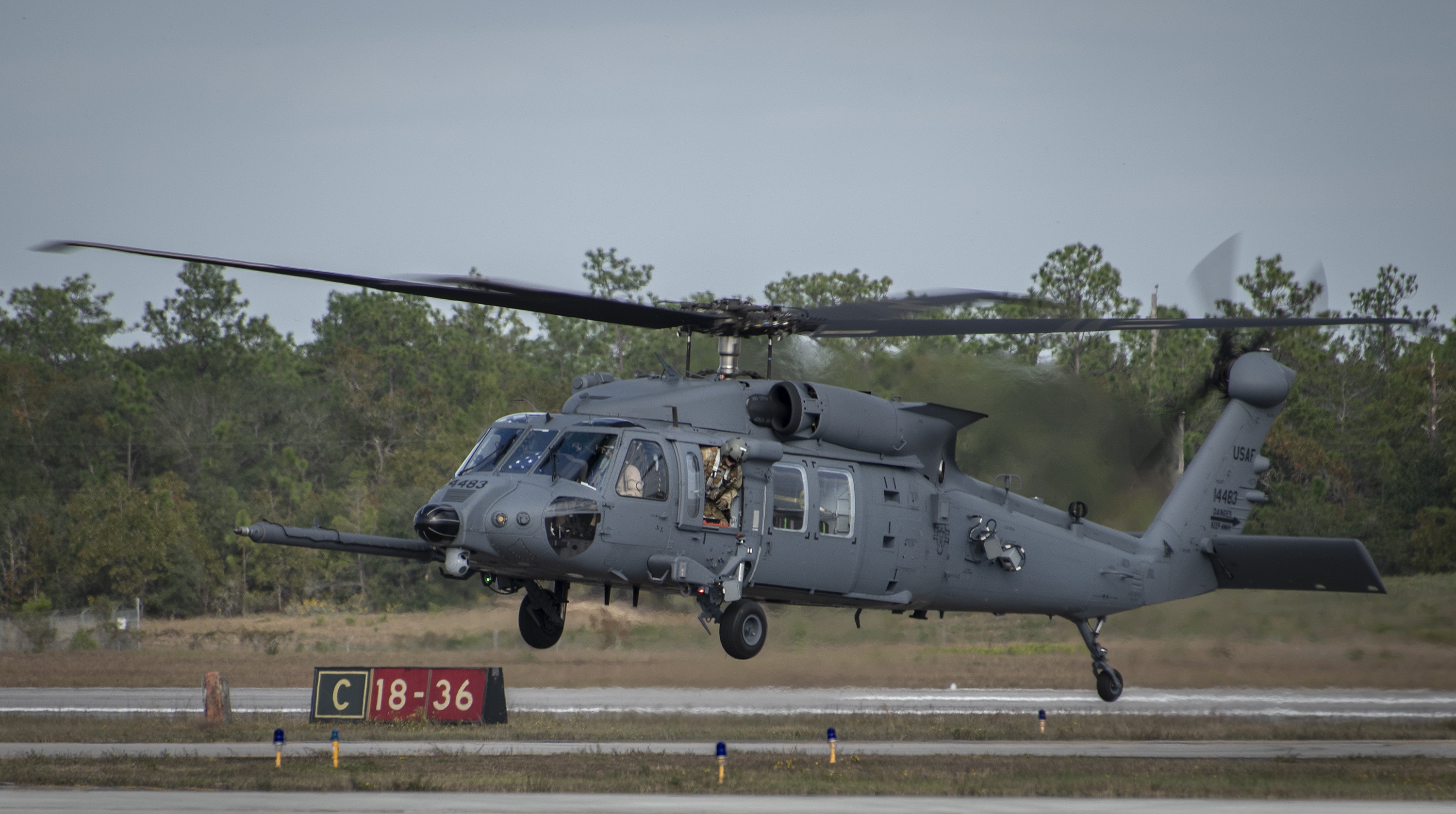 Source: U.S. Air Force photo/Samuel King Jr.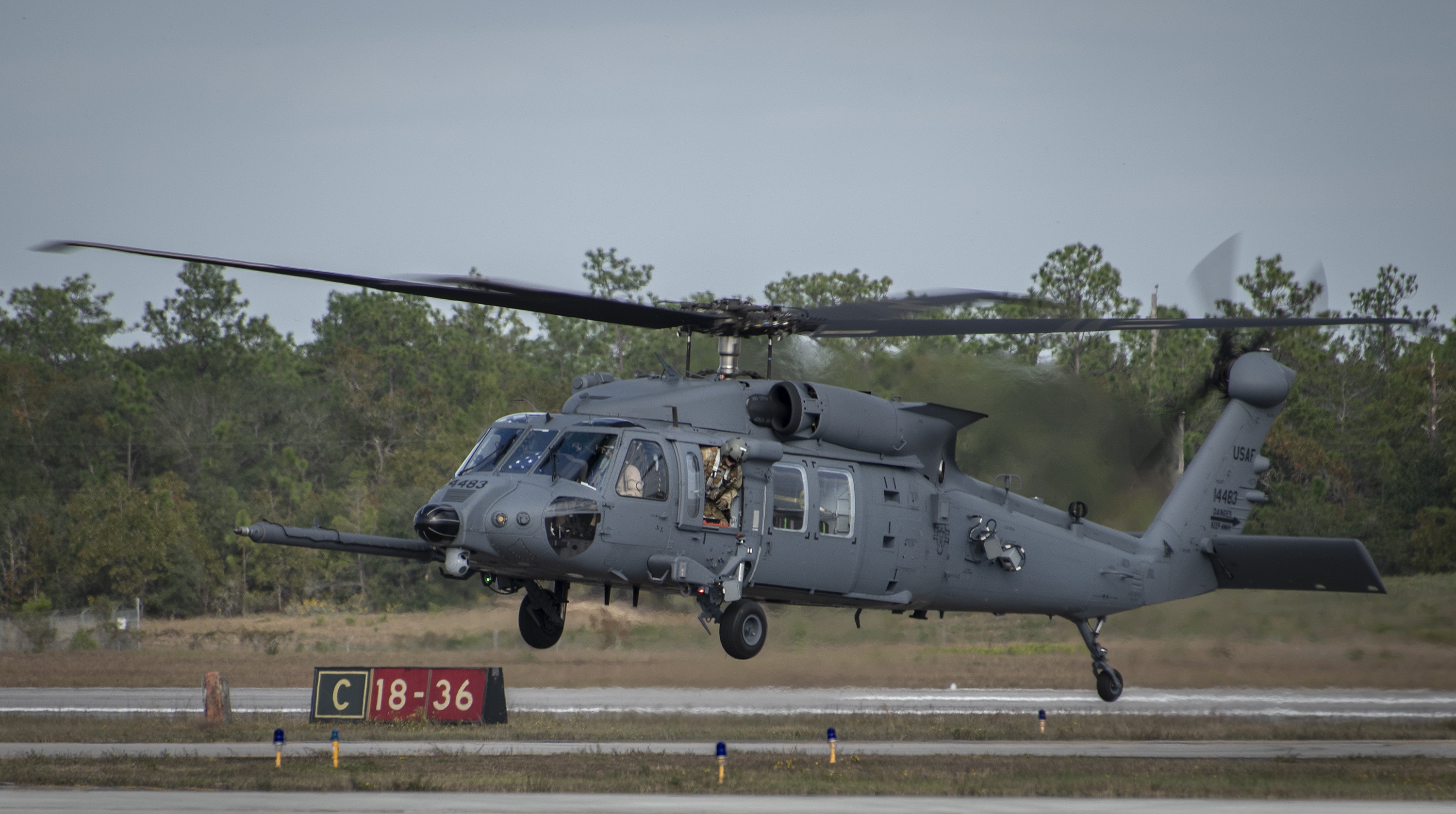 Source: U.S. Air Force photo/Samuel King Jr.
Close
EGLIN AIR FORCE BASE, Fla. -- The U.S. Air Force's newest aircraft landed at Eglin Air Force Base November 6 to begin developmental testing.

The HH-60W Combat Rescue helicopter touched down at Duke Field, its new home with the 413th Flight Test Squadron. A second HH-60 delivery arrived the following day.

The five-hour flight from the Sikorsky Developmental Flight Center went great, but was anything but typical, according to pilot, Maj. Evan McNeal, 88th Test and Evaluation Squadron Detachment 2.

The HH-60W's current experimental flight clearance does not allow instrument flight or the use of its transponder. The aircrew flew the entire trip visually or VFR.

The aircraft, based on the Army's UH-60M helicopter, is modified to perform missions locating and rescuing downed pilots in hostile territory. The Air Force is contracted to purchase 113 HH-60W aircraft to replace its aging fleet of HH-60G helicopters.
Source:
U.S. Air Force
Associated URL:
Click here to visit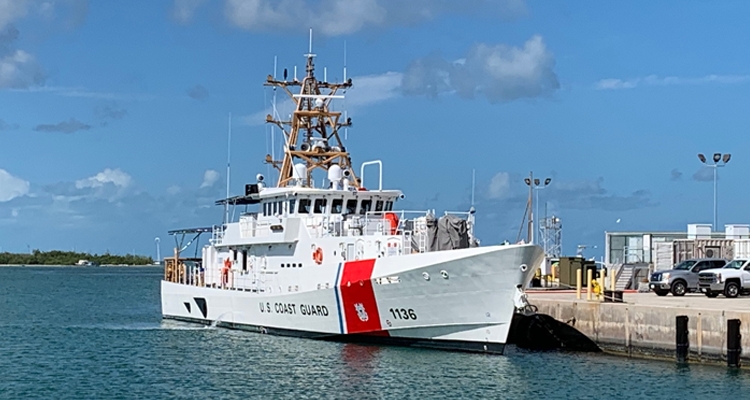 Source: U.S. Coast Guard photo by Mark Schwender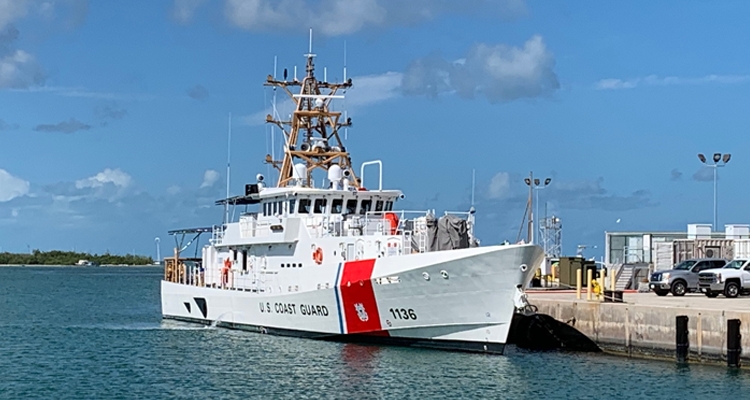 Source: U.S. Coast Guard photo by Mark Schwender
Close
KEY WEST, Fla. - The U.S. Coast Guard accepted delivery of the 36th fast response cutter (FRC), Daniel Tarr, in Key West, Florida, November 7.

The cutter will be the first of three planned FRCs stationed in Galveston, Texas.

Daniel Tarr, the cutter's namesake, was one of four Coast Guard coxswains who served with the Marines during the amphibious invasion of Tulagi, Solomon Islands, in August 1942. Tarr enlisted as a surfman and later became coxswain of USS McKean's Boat Number 1 prior to the invasion. On Aug. 7, 1942, Tarr, along with the other 3 coxswains, landed the first wave of the Marine Corps' Raider Battalion on the beaches of Tulagi; in the following three days, they also delivered vitally needed equipment, ammunition and supplies. For their role in the landing of the Marines' first wave, and capture of Tulagi, the four coxswains were awarded the Silver Star Medal. They were the first enlisted men in the Coast Guard to receive the Silver Star Medal.

The FRCs are replacing the 1980s-era 110-foot patrol boats and feature advanced command, control, communications, computers, intelligence, surveillance and reconnaissance equipment. The cutters feature improved habitability and seakeeping, and over-the-horizon cutter boat launch and recovery from astern or via side davits. Each FRC is 154 feet long, has an endurance of at least five days and can reach a maximum speed of over 28 knots.

Thirty-five FRCs are in service: 12 in Florida; seven in Puerto Rico; four in California; three in Hawaii and in New Jersey; and two in Alaska, Mississippi and North Carolina. The Coast Guard ordered 56 FRCs to date. Future FRC homeports include Santa Rita, Guam; Astoria, Oregon; and Kodiak, Seward and Sitka, Alaska.
Source:
USCG`
Associated URL:
Click here to visit
NOTICE TO USERS
Warranty: Forecast International makes no guarantees as to the veracity or accuracy of the information provided. It warrants only that the information, which has been obtained from multiple sources, has been researched and screened to the best of the ability of our staff within the limited time constraints. Forecast International encourages all clients to use multiple sources of information and to conduct their own research on source data prior to making important decisions. All URLs listed were active as of the time the information was recorded. Some hyperlinks may have become inactive since the time of publication.
Technical Support: Phone (203)426-0800 e-mail support@forecast1.com
Subscription Information: Phone (203)426-0800 or (800)451-4975; FAX (203)426-0223 (USA) or e-mail sales@forecast1.com
Aerospace/Defense News Highlights is published by Forecast International, 22 Commerce Road, Newtown CT 06470 USA. Articles that list Forecast International as the source are Copyrighted © 2019. Reproduction in any form, or transmission by electronic or other means, is prohibited without prior approval from the publisher.
Forecast International invites all interested companies to submit their announcements and press releases for review and inclusion in our Intelligence Letters.
Contact: Ray Peterson, Director of Research
Email: Ray.Peterson@forecast1.com
Phone: 800-451-4975
Fax: 203-270-8919