International Military Markets & Budgets - North America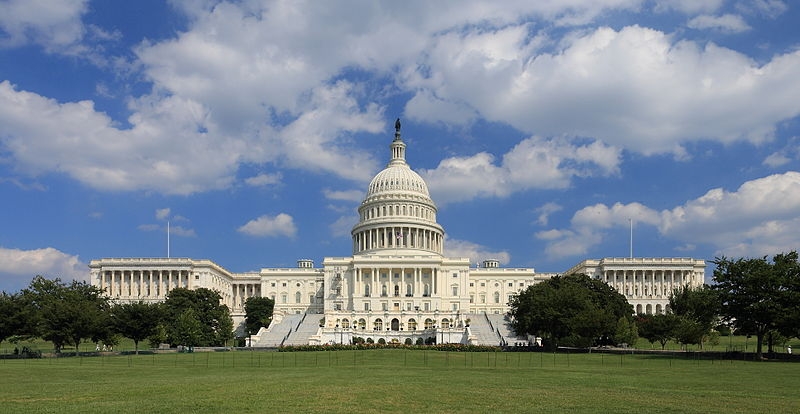 Source: Martin Falbisoner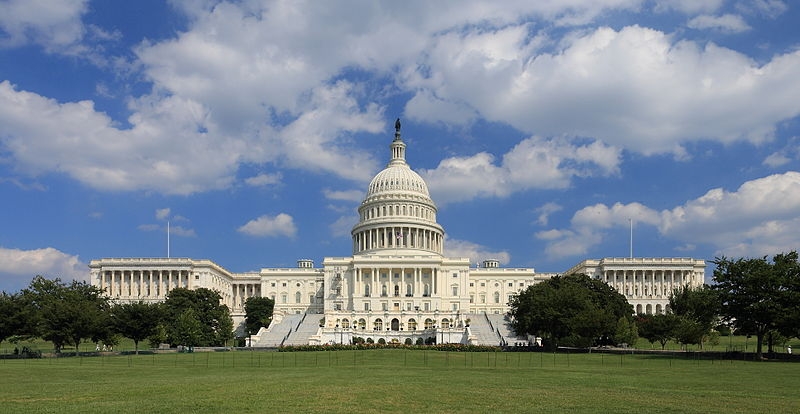 Source: Martin Falbisoner
Close
WASHINGTON -- The House passed its version of the FY20 defense authorization bill along party lines by a vote of 220-197. The bill provides a $733 billion topline for national security programs, $17 billion below the request. The topline figure matches what the administration was previously planning to seek in FY20 before increasing the request to $750 billion.

Both sides of the aisle are accusing the other of partisan gamesmanship. In passing the bill, House Armed Services Committee Adam Smith (D-WA) noted that not a single Republican voted in favor of the bill, arguing that they "chose to abandon one of the last true bastions of bipartisanship, just because they didn't get their way on 100 percent of the provisions in this bill." Conversely, ranking member Mac Thornberry (R-TX) claimed that Democrats practically froze Republicans out of the amendment process, and said that their efforts to cut $17 billion from the bill did not reflect a bipartisan approach.

Thornberry previously introduced an amendment that would have restored the $17 billion cut from the bill, but the amendment was not adopted. The White House has said it would veto the House defense policy bill if it reached his desk in its current form, and identified a number of programs that saw funding cuts in the bill.

The Senate passed its version of the defense authorization bill in June. That legislation supports the administration's $750 billion topline for national security programs. A conference committee will iron out the differences between the House and Senate versions of the bill, but it is clear that the negotiation process will be a contentious one.
Source: Forecast International - International Military Markets
Associated URL: Click here to visit
Author: S. McDougall, Defense Analyst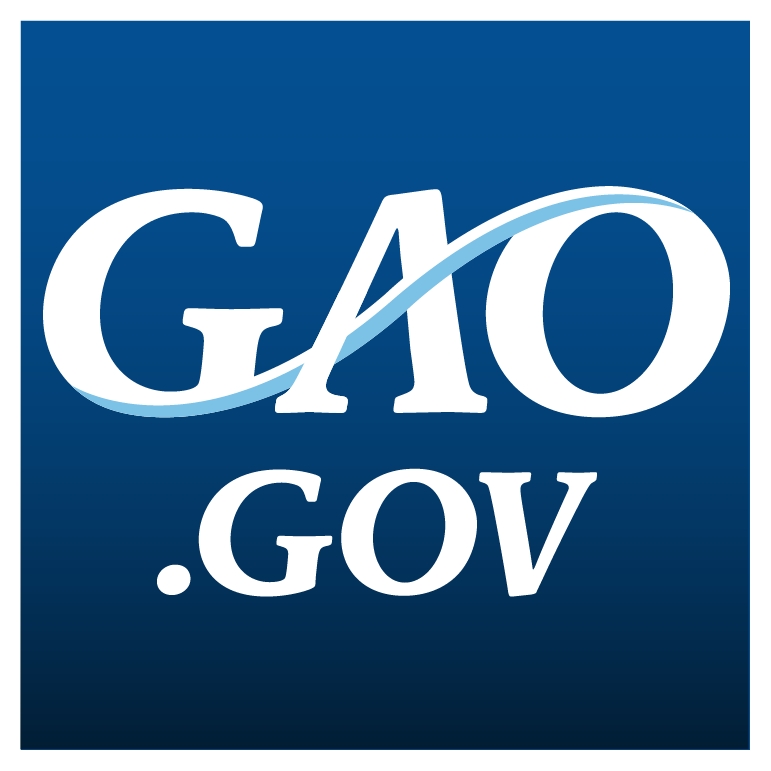 Source: GAO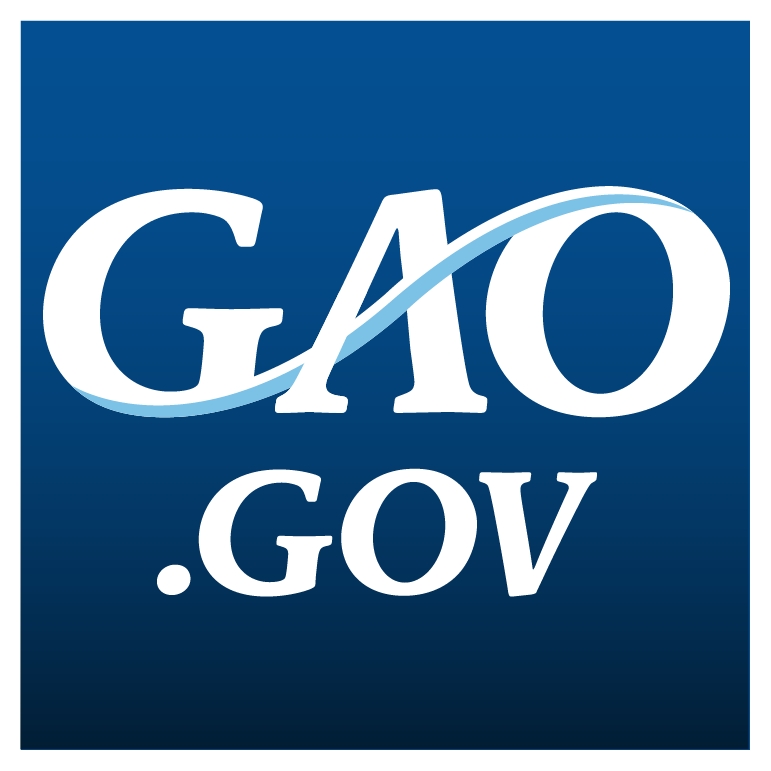 Source: GAO
Close
WASHINGTON -- What GAO Found

The staff of the Defense Acquisition Regulations System are responsible for making changes in the Defense Federal Acquisition Regulation Supplement (DFARS)-the Department of Defense's (DOD) regulation augmenting the Federal Acquisition Regulation, which guides government purchases of products and services. They begin their process by first tracking legislation that may affect acquisition regulations before Congress enacts the National Defense Authorization Act (NDAA). After enactment, they identify which provisions to implement through regulatory changes and which to implement through other means. In certain circumstances, rather than change the DFARS, DOD can issue a class deviation, which allows its buying organizations to temporarily diverge from the acquisition regulations. The figure below shows the primary means DOD uses to implement NDAA provisions, and the mechanisms DOD uses to make information on the status of any changes available to the public and others.

DOD does not have a mechanism to clearly communicate to Congress, industry, and other interested parties the status of regulatory or other changes based on NDAA provisions. Using only publicly-available reports and information, it is difficult for an interested party to find the implementation status of any given acquisition-related NDAA provision. This is because no single DOD source communicates the status of regulatory or other changes in a manner that links the changes to specific NDAA provisions. As a result, interested parties are not always aware of what provisions have been implemented and when. This information is important for congressional oversight and to industry for planning and compliance purposes. Federal internal control standards state that management should address the communication expectations of external users.

GAO found that DOD has taken action to address 180 acquisition-related provisions since 2010. On average, implementation was completed within 1 year from enactment. Some complicated provisions took more than 2 years to implement. For example, a fiscal year 2016 NDAA provision, directing a regulatory change for commercial item procurements, took more than 2 years to implement because DOD was reconciling a prior year's related but different NDAA commercial item provision into one DFARS change.

Why GAO Did This Study

Congress has pursued acquisition reforms to make DOD's acquisition process more efficient and timely. Some statutes have directed DOD to revise or consider revising its acquisition regulations.

The House Armed Services Committee's report accompanying the NDAA for Fiscal Year 2019 included a provision for GAO to review DOD's regulatory implementation of acquisition-related provisions in the NDAAs from fiscal years 2010 through 2018. This report (1) determines how DOD implements acquisition-related NDAA provisions in the DFARS and communicates with stakeholders throughout that process, and (2) identifies the status of implementation of provisions enacted in the specified NDAAs.

To conduct this work, GAO reviewed DOD documents and interviewed DOD officials regarding the process for implementing acquisition-related NDAA provisions. GAO also analyzed DOD's data and reports on the implementation status of provisions enacted in NDAAs for fiscal years 2010 through 2018. GAO selected 12 of these provisions as case studies based on factors such as year enacted and time taken for implementation to obtain a mix of older and newer provisions, and shorter and longer implementation timeframes.

What GAO Recommends

DOD should develop a mechanism to better communicate the implementation status of acquisition-related NDAA provisions, particularly those that direct a change or consideration of a change to the DFARS. DOD concurred with the recommendation.
Source:
GAO
Associated URL:
Click here to visit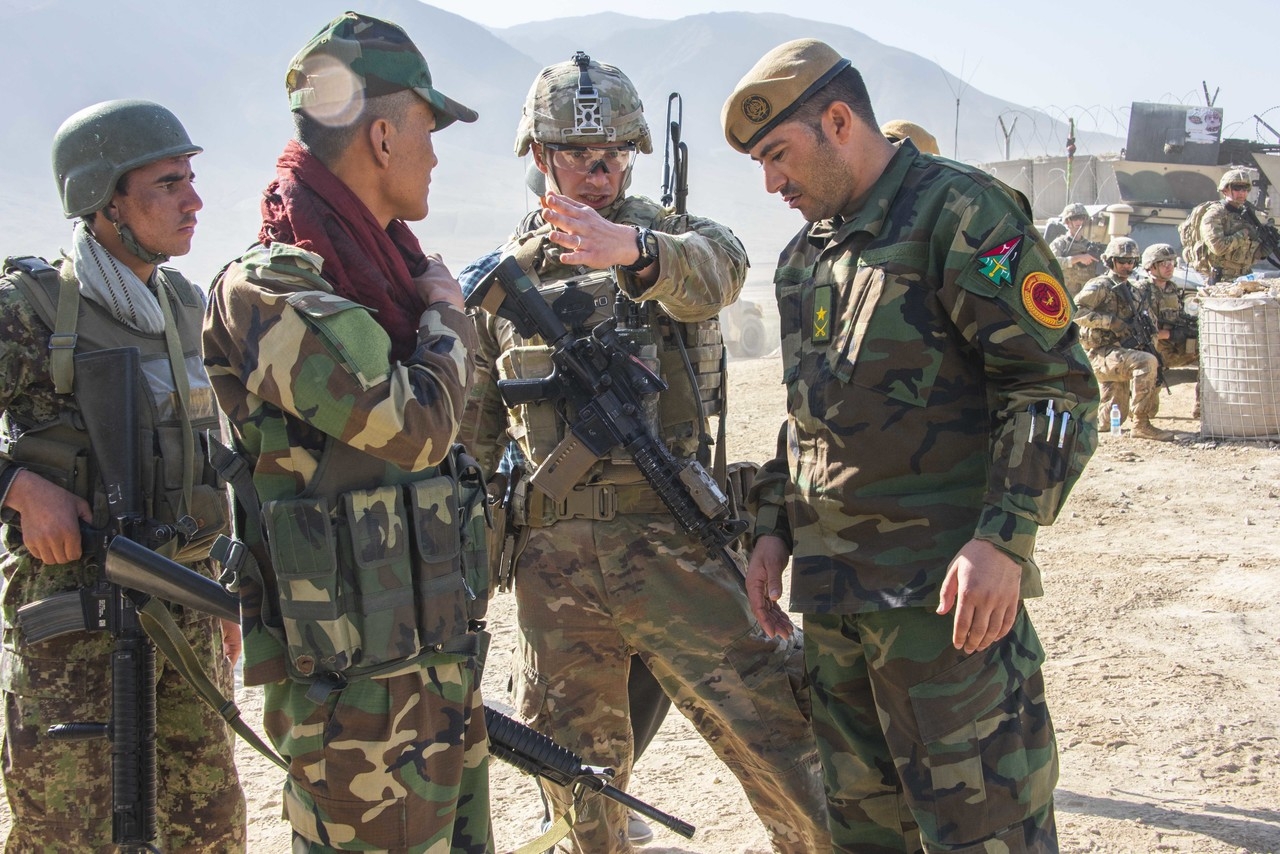 Source: US Army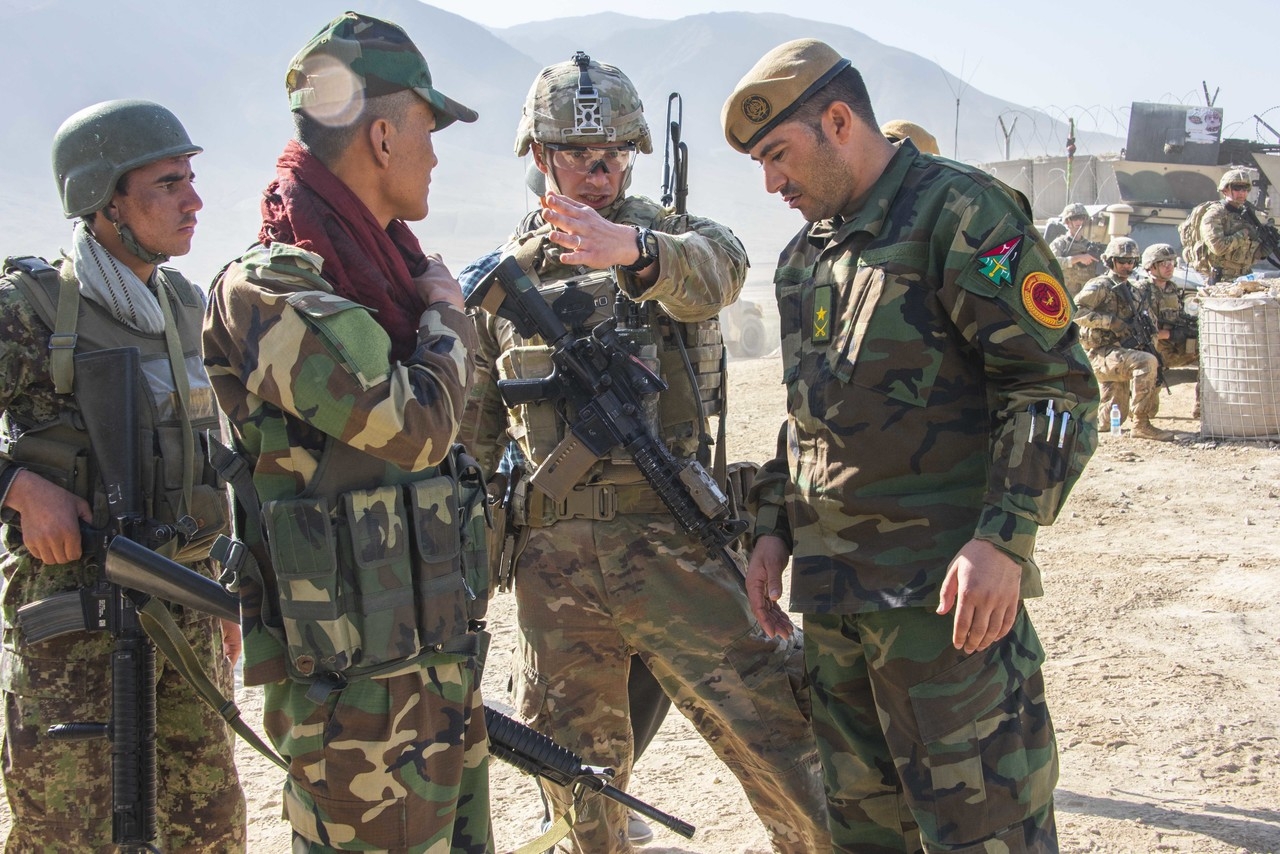 Source: US Army
Close
WASHINGTON -- Department of Defense has provided to Congress the semiannual report "Enhancing Security and Stability in Afghanistan" covering events during the period from Dec. 1, 2018, to May 31, 2019. The report was submitted in accordance with requirements in Section 1225 of the fiscal 2015 National Defense Authorization Act as amended by Sections 1231 and 1531 of the fiscal 2016 and fiscal 2017 NDAA.

The principle goal of the South Asia Strategy is to conclude the war in Afghanistan on terms favorable to Afghanistan and the United States. During this reporting period, the United States and its partners used military force to drive the Taliban towards a durable and inclusive political settlement. There have been some notable developments-the Afghan National Defense and Security Forces emerged from the most hard-fought winter campaign since 2002, the U.S. continues to engage in "fight and talk" approach with the Taliban, and despite atypical levels of violence and heavy losses, ANDSF recruitment and retention outpaced attrition for the first time in several reporting periods.

Special Representative for Afghanistan Reconciliation Ambassador Zalmay Khalilizad remains engaged in exploratory talks with the Taliban aimed at a settlement that reduces U.S. cost in Afghanistan while safeguarding U.S. counterterrorism interests. Increased military pressure on the Taliban, international calls for peace, and Khalilizad's engagements appear to be driving the Taliban to negotiations. Any durable peace settlement must include guarantees and mechanisms that protect U.S. counterterrorism interests, a reduction in levels of violence, and an intra-Afghan dialogue that leads to an inclusive political settlement and an understanding that the future development relationship between the international community and the future Afghan government, and a drawdown of foreign forces in Afghanistan.

The ANDSF remain in control of most of Afghanistan's population centers and all of the provincial capitals, while the Taliban continue control large portions of Afghanistan's rural areas, and continue to attack poorly defended government checkpoints and rural district centers. Terrorist and insurgent groups continue to challenge Afghan, U.S. and coalition forces.

During the reporting period, the ANDSF increased operational tempo and reduced or consolidated checkpoints. The Afghan Special Security Forces curbed misuse, met growth milestones, and increased the number of independent operations it conducted. Finally, the Afghan government instituted a number of leadership changes that are helping them move the ANDSF towards becoming a more professional force. However the Afghan security forces will continue to require sustained train, advise and assist efforts and financial support to overcome shortfalls.
Source:
U.S. DoD
Associated URL:
Click here to visit
NOTICE TO USERS
Warranty: Forecast International makes no guarantees as to the veracity or accuracy of the information provided. It warrants only that the information, which has been obtained from multiple sources, has been researched and screened to the best of the ability of our staff within the limited time constraints. Forecast International encourages all clients to use multiple sources of information and to conduct their own research on source data prior to making important decisions. All URLs listed were active as of the time the information was recorded. Some hyperlinks may have become inactive since the time of publication.
Technical Support: Phone (203)426-0800 e-mail support@forecast1.com
Subscription Information: Phone (203)426-0800 or (800)451-4975; FAX (203)426-0223 (USA) or e-mail sales@forecast1.com
Aerospace/Defense News Highlights is published by Forecast International, 22 Commerce Road, Newtown CT 06470 USA. Articles that list Forecast International as the source are Copyrighted © 2019. Reproduction in any form, or transmission by electronic or other means, is prohibited without prior approval from the publisher.
Forecast International invites all interested companies to submit their announcements and press releases for review and inclusion in our Intelligence Letters.
Contact: Ray Peterson, Director of Research
Email: Ray.Peterson@forecast1.com
Phone: 800-451-4975
Fax: 203-270-8919