Spacecraft, Launch Vehicles & Satellites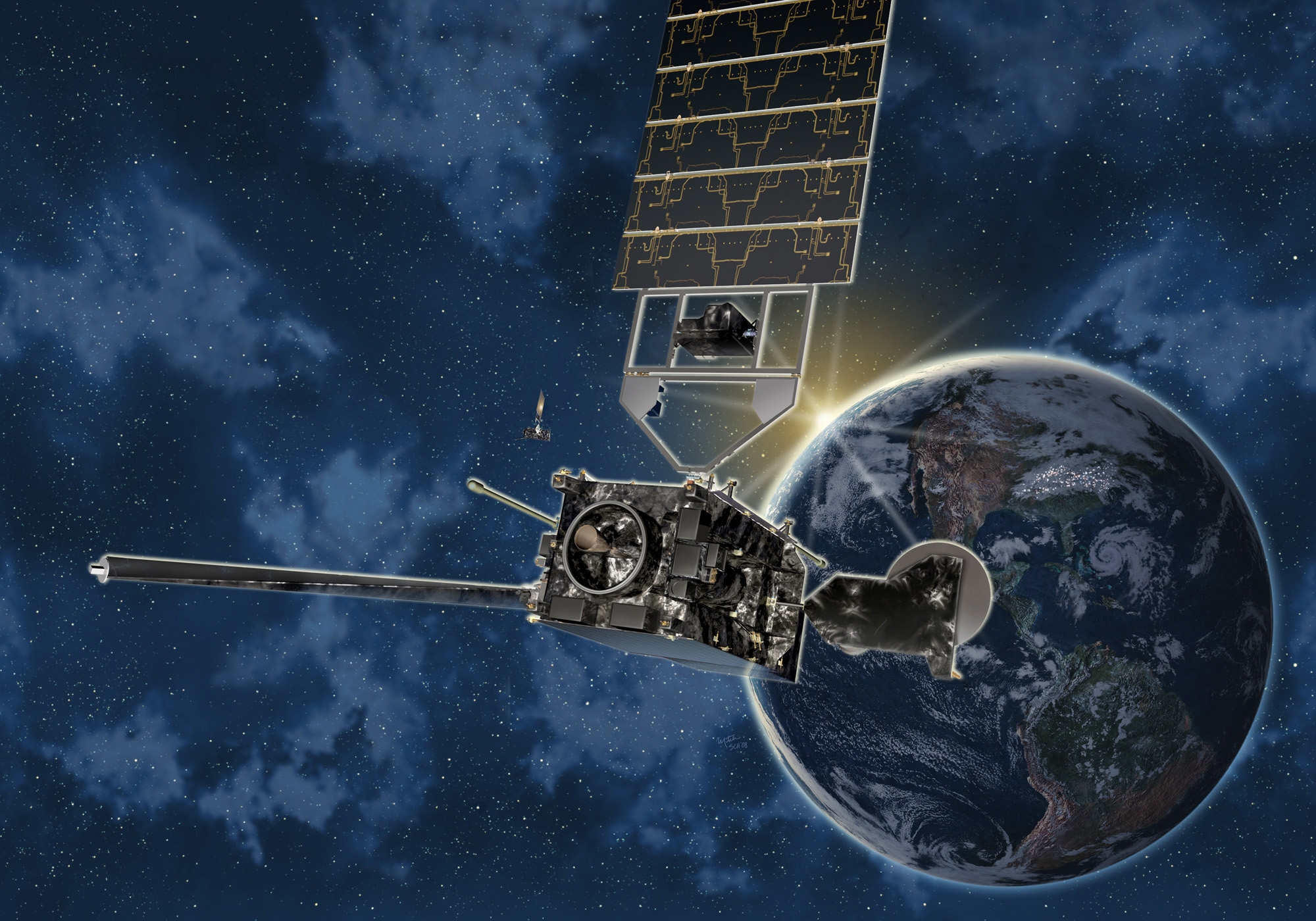 Source: Lockheed Martin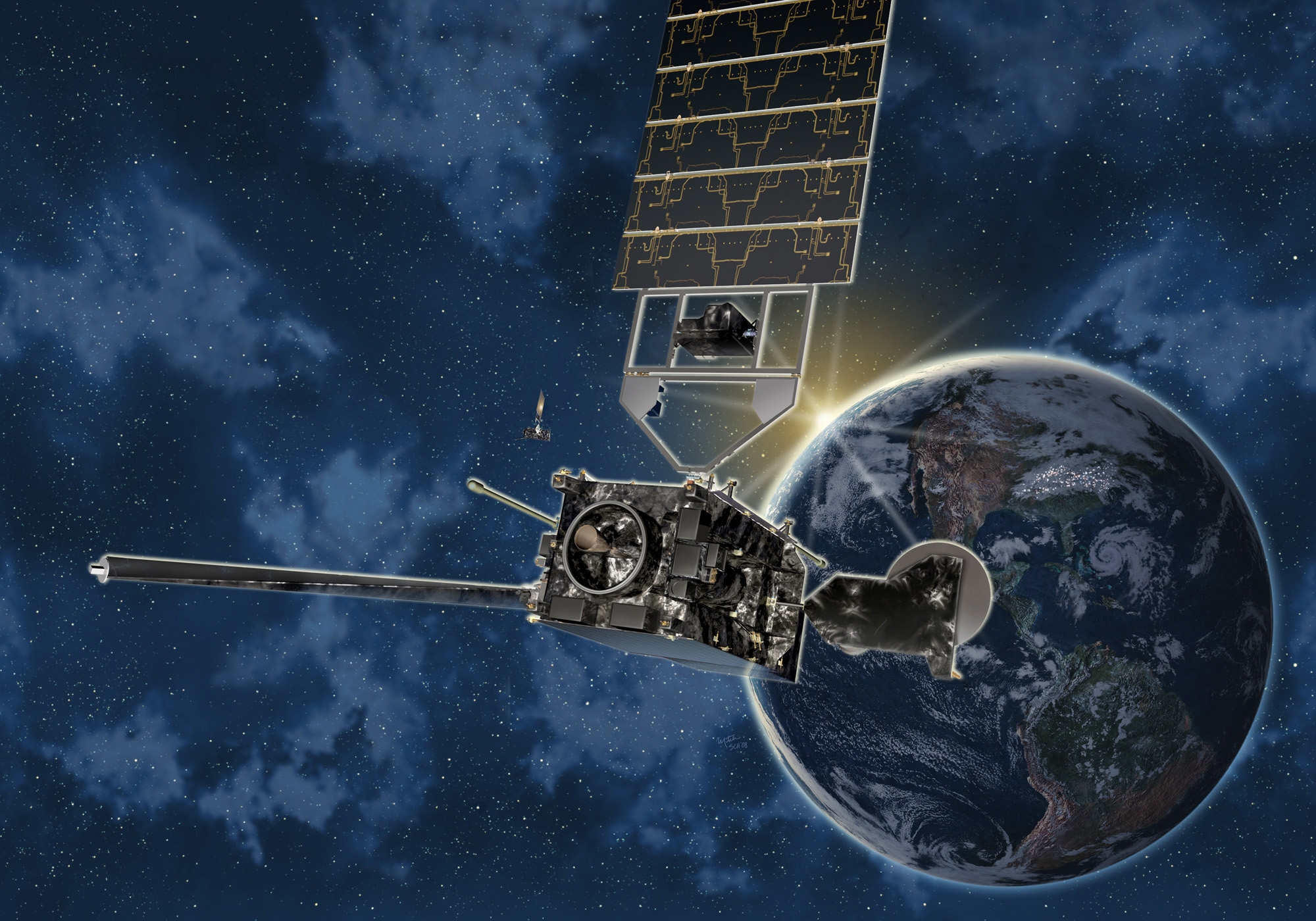 Source: Lockheed Martin
Close
MELBOURNE, Fla. --The National Oceanic and Atmospheric Administration (NOAA) has awarded Harris Corp. a three-year, $284 million sole-source extension on the ground segment contract supporting Geostationary Operational Environmental Satellite (GOES) -R Series weather satellites - bringing new technologies that support increased capabilities.

The three-year contract extension will modernize the ground-computing infrastructure and reduce the IT footprint, laying the foundation for future migration to cloud technologies. It extends the partnership with NOAA's National Environmental Satellite, Data and Information Service (NESDIS) to 13 years - and brings the total contract value to $1.65 billion.

The GOES-R ground segment controls and commands NOAA's two new geostationary weather satellites, GOES-16 (East) and GOES-17 (West), and will control GOES-T and GOES-U satellites after their launches. The ground segment controls the Harris-built main payload, the Advanced Baseline Imager, and other onboard instruments.

It also collects and processes 3.5 terabytes of science data every day that is used for severe weather warnings, real-time fire detection and other life-saving information used by the U.S. National Weather Service and more than 10,000 direct users worldwide. Weather data and products are generated in less than 30 seconds, and space weather products in 1.8 seconds.

The first and second satellites in the GOES-R Series launched in 2016 and 2018, and both are operational.
Source: harris.com

Source: Eutelsat SA

Source: Eutelsat SA
Close
PARIS -- NASA has selected Eutelsat America Corp., a subsidiary of Eutelsat Communications, for the Next Space Technologies for Exploration Partnerships-2 (NextSTEP-2) as part of the NASA Space Relay Partnership and Services Study.

The NextSTEP-2 program seeks to establish partnerships with US companies to evaluate the incorporation of commercial elements into the future space relay services that will be provided by the agency's Space Communications and Navigation (SCaN) Networks.

This first stage, for which Eutelsat America Corp. has been selected, is a five-month study that will examine how relay communications and navigation services can be provided on commercial platform solutions based on standards interoperable across commercial and NASA networks. The study will determine the elements required to incorporate NASA's optical technology onto commercial spacecraft. This project could open the door to the use of Public-Private Partnerships to develop and introduce new operational capabilities for future use by NASA.
Source: Eutelsat
Associated URL: www.eutelsat.com

Source: Maxar Technologies

Source: Maxar Technologies
Close
WESTMINSTER, Colo. -- NASA has selected Maxar Technologies to study future systems that could revolutionize NASA's space-based communications architecture through innovative technologies and commercial partnerships. The future architecture would be used for scientific and human exploration missions in Earth orbit, at the Moon, and throughout the solar system beginning in the mid-2020s.

NASA's Space Communications and Navigation Program currently offers space-based radio frequency communications services for all of the agency's space communications activities via its Space Network. The Space Network consists of a constellation of geosynchronous satellites called TDRS and ground systems that operate as a relay system between satellites.

Leveraging current and planned commercial communication and navigation infrastructure, Maxar will study concepts to augment the Space Network with more advanced optical communications capabilities and enhanced radio frequency services. Maxar will also study a framework that allows for a transition from government-owned and managed space services to commercially developed and operated services. This future architecture could unlock the promise of human exploration, new and greater scientific discovery, and reduce development and operations costs for future missions through improved communication and navigation services.

Maxar has decades of experience in developing cutting-edge systems for space communications. The company has built some of the world's highest capacity spacecraft, including JUPITER 1/EchoStar XVII and JUPITER 2/EchoStar XIX - which power HughesNet high-speed satellite Internet service across the Americas. Maxar is currently building JUPITER 3, which will provide more concentrated capacity over high-use areas than any other satellite. Maxar has also contributed advanced concepts for the U.S. Air Force's next-generation protected satellite communications architecture and has built more than 280 satellites, with 91 commercial communications satellites currently in service.

The operations of DigitalGlobe, SSL and Radiant Solutions were unified under the Maxar brand in February; MDA continues to operate as an independent business unit within the Maxar organization.
Source: SSL
Associated URL: www.sslmda.com
NOTICE TO USERS
Warranty: Forecast International makes no guarantees as to the veracity or accuracy of the information provided. It warrants only that the information, which has been obtained from multiple sources, has been researched and screened to the best of the ability of our staff within the limited time constraints. Forecast International encourages all clients to use multiple sources of information and to conduct their own research on source data prior to making important decisions. All URLs listed were active as of the time the information was recorded. Some hyperlinks may have become inactive since the time of publication.
Technical Support: Phone (203)426-0800 e-mail support@forecast1.com
Subscription Information: Phone (203)426-0800 or (800)451-4975; FAX (203)426-0223 (USA) or e-mail sales@forecast1.com
Aerospace/Defense News Highlights is published by Forecast International, 22 Commerce Road, Newtown CT 06470 USA. Articles that list Forecast International as the source are Copyrighted © 2019. Reproduction in any form, or transmission by electronic or other means, is prohibited without prior approval from the publisher.
Forecast International invites all interested companies to submit their announcements and press releases for review and inclusion in our Intelligence Letters.
Contact: Ray Peterson, Director of Research
Email: Ray.Peterson@forecast1.com
Phone: 800-451-4975
Fax: 203-270-8919