Spacecraft, Launch Vehicles & Satellites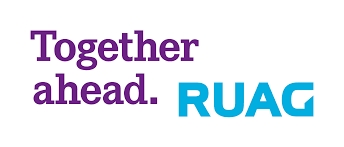 Source: RUAG Group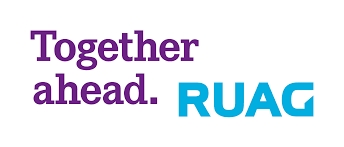 Source: RUAG Group
Close
BERN -- RUAG Space is expanding its production facilities for thermal insulation on its site in Austria. RUAG Space produces high-temperature thermal insulation for the new European rocket Ariane 6 in a newly built production room adjacent to its existing production facility in Austria. The opening of the new building in Berndorf, south of Vienna, was celebrated today. The Austrian Minister of Space, Andreas Reichhardt, praised the highly specialized and research-intensive space industry of the country at the ceremony.

RUAG Space is the European market leader in the field of thermal insulation for satellites. Thermal insulation from RUAG Space protects almost every European satellite from extreme heat and cold in space. This knowledge for satellites is now being used for the thermal insulation for launchers.

RUAG Space is delivering the thermal insulation for the new European rocket Ariane 6, built by ArianeGroup, on behalf of the European Space Agency (ESA). ArianeGroup is lead contractor for Europe's Ariane 5 and Ariane 6 launcher families, responsible for both design and the entire production chain, up to and including marketing by its Arianespace subsidiary. The first launch of Ariane 6 is scheduled for 2020. In 2019 RUAG Space will complete the delivery of its thermal insulation for the Ariane 6 maiden flight.

At its facility in Berndorf, Austria, RUAG Space produces multilayer insulation for space as well as for non-space areas. As a spin-off from its space activities RUAG Space is also producing thermal insulation for medical applications, such as MRI scanners (Magnetic Resonance Imaging), and for the energy area, e.g. thermal insulation for Liquefied Natural Gas (LNG) tanks.
Source: RUAG
Associated URL: ruag.com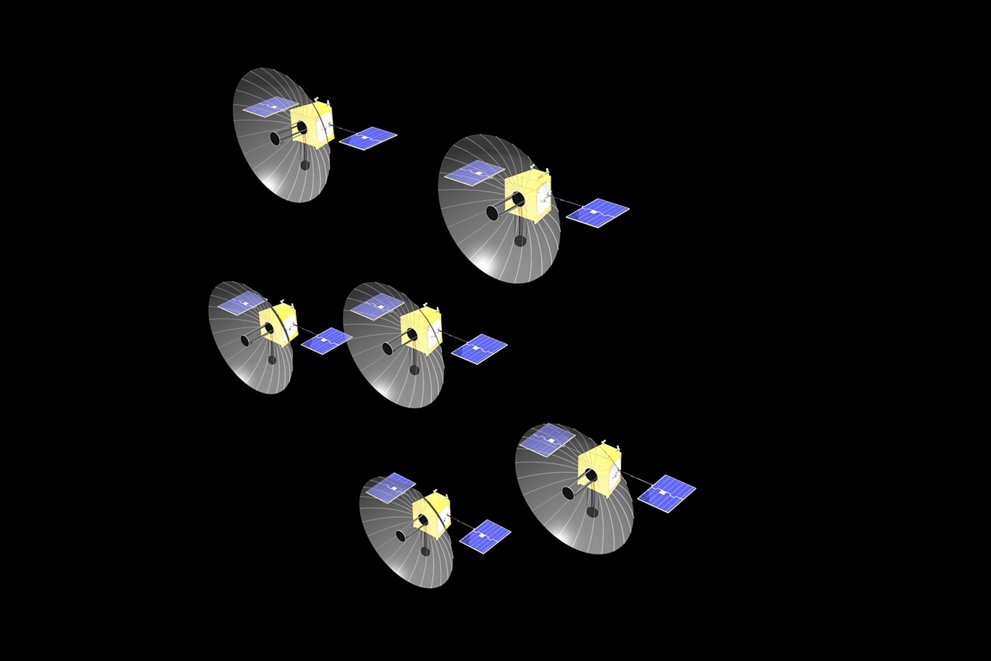 Source: Airbus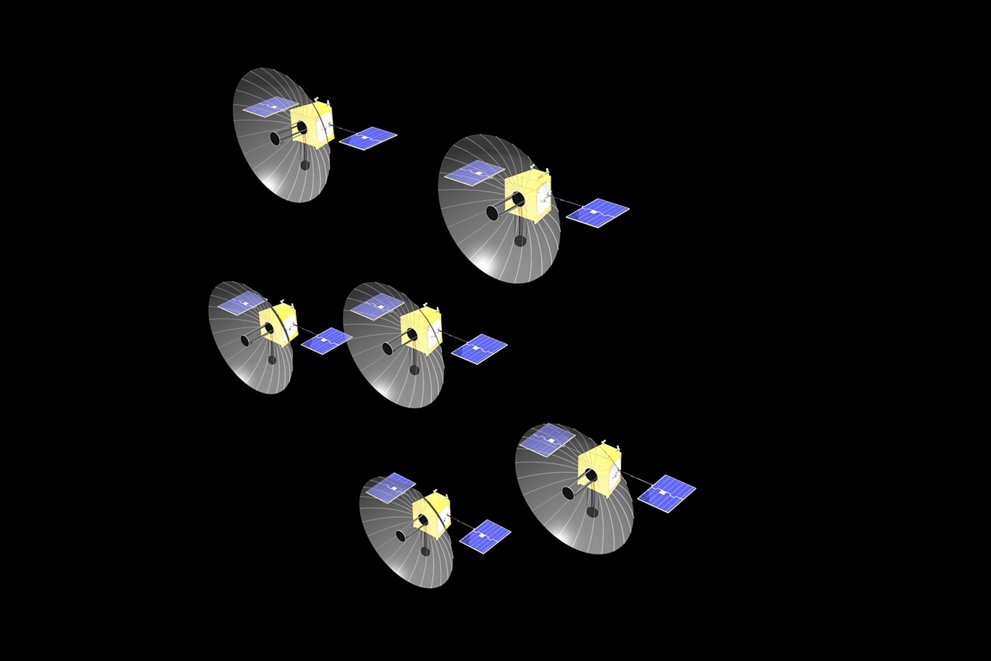 Source: Airbus
Close
LONDON -- Airbus has won a design study from the UK's Defence Science and Technology Laboratory (Dstl) to develop the technologies for a cluster of ultra-high-resolution Synthetic Aperture Radar (SAR) satellites for the UK Ministry of Defence (MoD). The satellites will also have the ability to collect radio frequency (RF) signals. Called "Oberon" the project will see Airbus develop the technologies that could lead to an in-orbit demonstration in 2022 and potentially an operational capability as early as 2025. The innovative techniques and technologies developed within the project will allow the ground to be seen in outstanding detail regardless of darkness, or of cloudy weather conditions. Oberon follows the success of the SAR satellite, NovaSAR, designed and developed by Airbus and SSTL, which was launched in September 2018. Since NovaSAR was conceived, Dstl and Airbus have made significant leaps in technology, allowing the Oberon system to achieve high performance from a small and compact satellite system.
Source: Airbus
Associated URL: airbus.com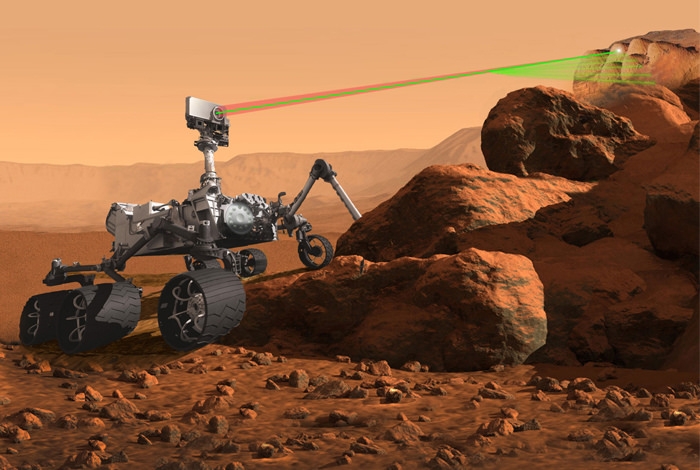 Source: NASA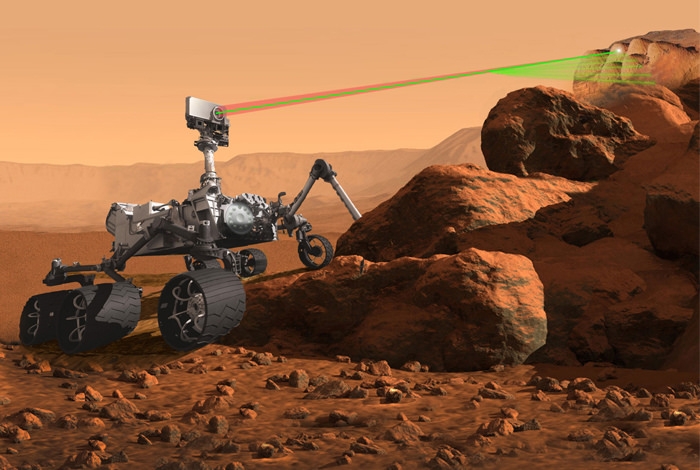 Source: NASA
Close
SPARKS, Nev. -- Sierra Nevada Corp. (SNC) completed on-time delivery of multiple mission critical components for the NASA Mars 2020 mission, including the descent brake mechanism that gently lowers the rover onto the Martian surface.

Mars 2020 marks the 13th time SNC has provided NASA with hardware by which spacecraft orbit or land on the Martian surface.

In addition to the descent brake, SNC also delivered a number of actuators, including those used in the Sample Caching System including the Robotic Arm, the Coring Drill and Adaptive Caching Assembly, as well as the actuator that deploys an autonomous helicopter. Once deployed, the helicopter flight will mark the first time in history that an airborne craft will fly on another planet.

The Mars 2020 mission launches in July 2020 and addresses high-priority science goals for Mars exploration, including key questions about the potential for life on Mars.
Source: Sierra Nevada Corporation
Associated URL: sncorp.com
NOTICE TO USERS
Warranty: Forecast International makes no guarantees as to the veracity or accuracy of the information provided. It warrants only that the information, which has been obtained from multiple sources, has been researched and screened to the best of the ability of our staff within the limited time constraints. Forecast International encourages all clients to use multiple sources of information and to conduct their own research on source data prior to making important decisions. All URLs listed were active as of the time the information was recorded. Some hyperlinks may have become inactive since the time of publication.
Technical Support: Phone (203)426-0800 e-mail support@forecast1.com
Subscription Information: Phone (203)426-0800 or (800)451-4975; FAX (203)426-0223 (USA) or e-mail sales@forecast1.com
Aerospace/Defense News Highlights is published by Forecast International, 22 Commerce Road, Newtown CT 06470 USA. Articles that list Forecast International as the source are Copyrighted © 2019. Reproduction in any form, or transmission by electronic or other means, is prohibited without prior approval from the publisher.
Forecast International invites all interested companies to submit their announcements and press releases for review and inclusion in our Intelligence Letters.
Contact: Ray Peterson, Director of Research
Email: Ray.Peterson@forecast1.com
Phone: 800-451-4975
Fax: 203-270-8919