Spacecraft, Launch Vehicles & Satellites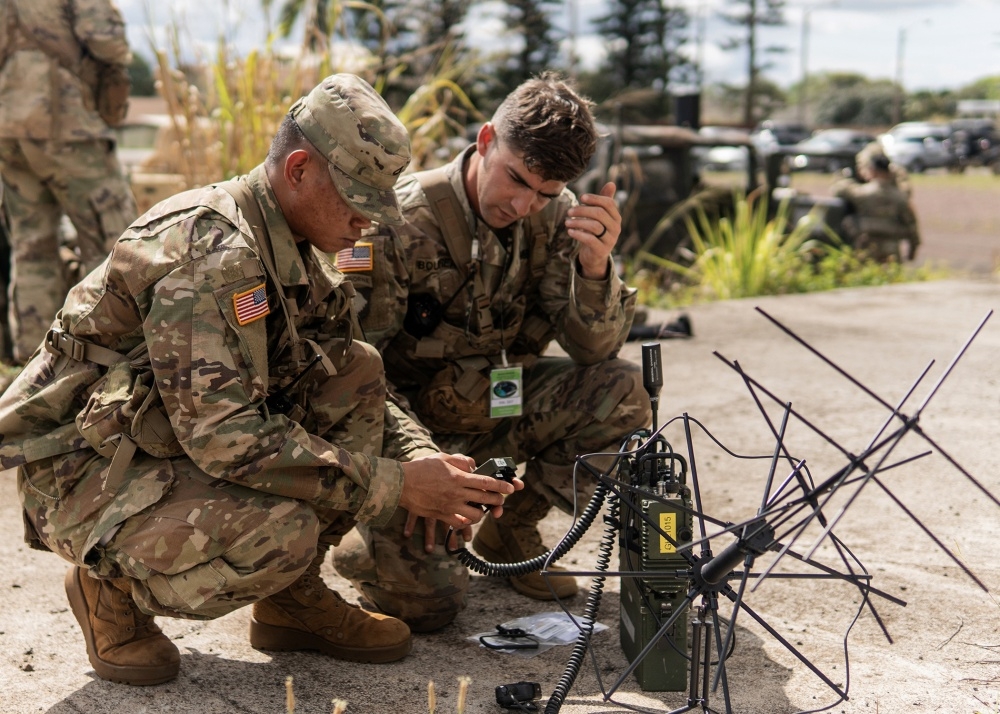 Source: U.S. Navy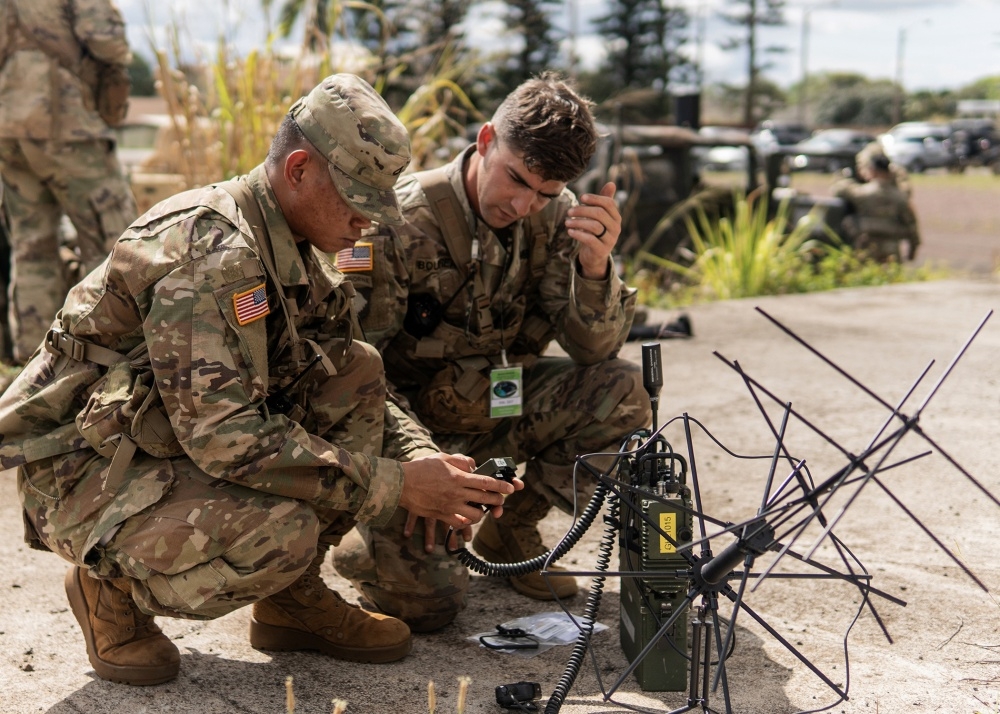 Source: U.S. Navy
Close
WASHINGTON -- The U.S. Navy's Mobile User Objective System (MUOS) was deemed fully operational following a successful multiservice test event conducted last month, reports InsideDefense.com. A Navy spokesman confirmed that deputy chief of naval operations for information warfare and director of naval intelligence Vice Adm. Matthew Kohler signed off on the milestone October 28.

The October test event, known as the Multiservice Operational Test and Evaluation (MOT&E), involved the Navy, Marine Corps, and Army. The test showed that the system was operationally effective and provided the required survivability against cyber-attacks needed to become fully operational.

MUOS is a next-generation narrowband satellite communications system that will replace UHF Follow-On satellites. The new system was designed to be compatible with legacy terminals. Five MUOS satellites were delivered to orbit between 2012 and 2016.

Last week, the Navy awarded a $732 million contract to General Dynamics for MUOS ground system sustainment.
Source: InsideDefense.com
Associated URL: Click here to visit
Author: S. McDougall, Defense Analyst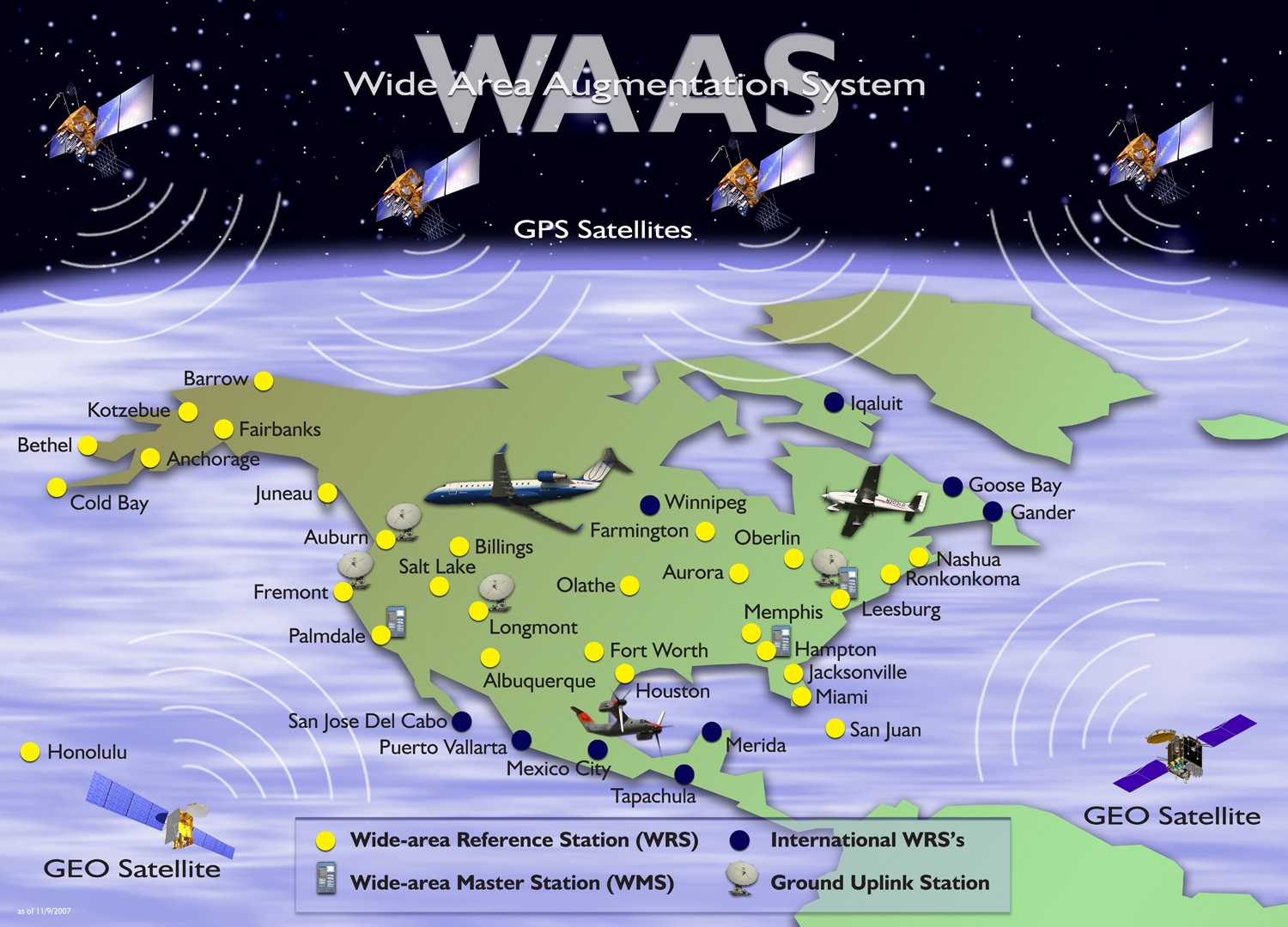 Source: U.S. FAA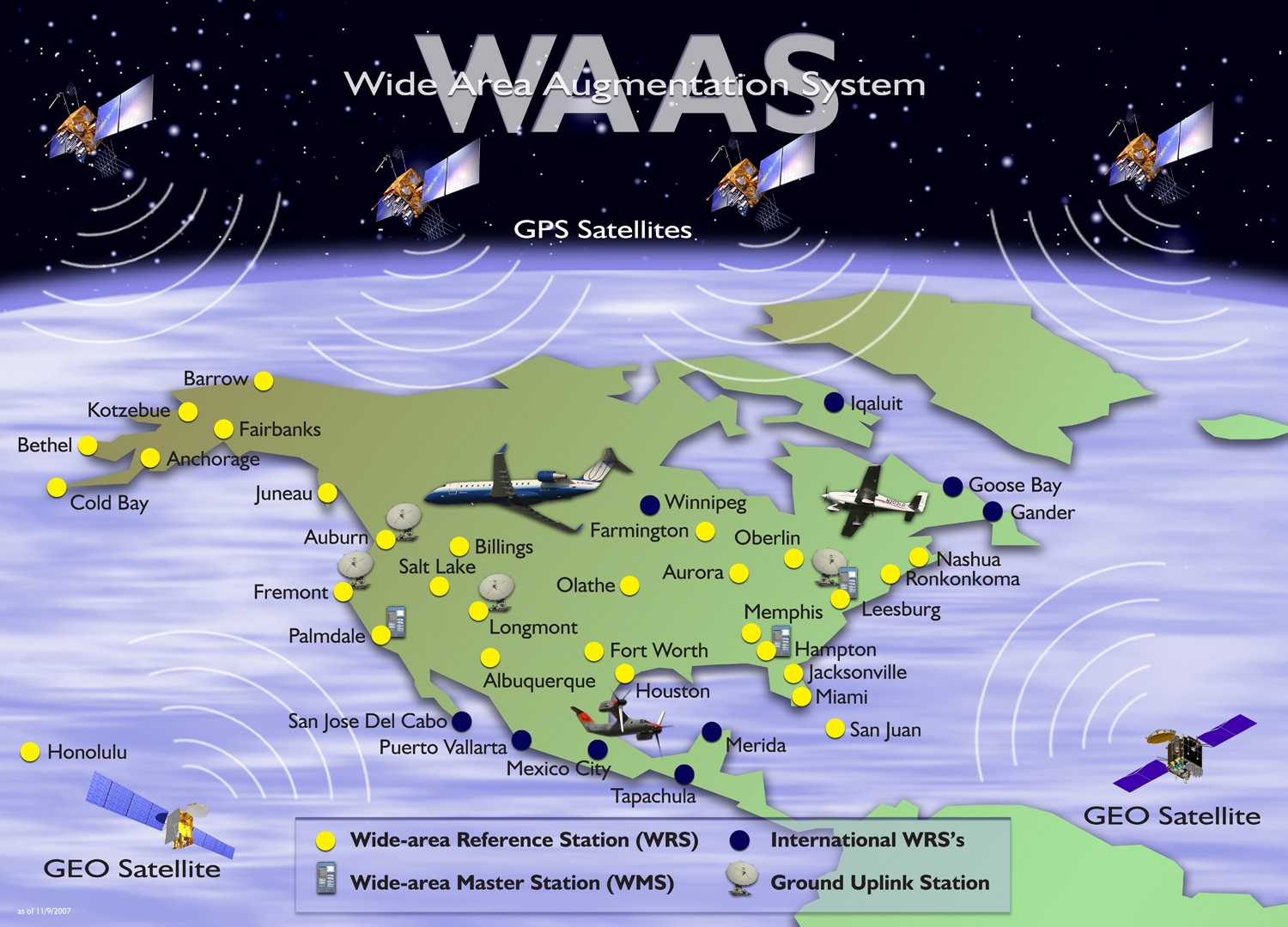 Source: U.S. FAA
Close
DULLES, Va. -- Raytheon has delivered the Wide Area Augmentation System Geosynchronous Earth Orbiting 6 satellite navigation payload to the Federal Aviation Administration to broadcast the WAAS message, which corrects errors in GPS satellite signals, provides expanded coverage, improves accuracy, and increases reliability. The WAAS GEO 6 payload is now operational and fully integrated into the WAAS network, working with two other WAAS satellite payloads already in orbit.

Developed and installed by Raytheon for the FAA, WAAS is a North American satellite-based augmentation system that increases GPS satellite signal accuracy for precision approach at 200 feet altitude to meet strict air navigation performance and safety requirements for all classes of aircraft in all phases of flight.

WAAS contains space and ground equipment that works together to identify GPS satellite corrections. The SES-15 satellite hosting Raytheon's WAAS GEO 6 payload was launched in 2017 and completed extensive system integration in July 2019. GEO 6 replaces an older WAAS geostationary satellite that had reached its end-of-service life.

Operational since 2003, the WAAS network consists of three geostationary satellites and 49 terrestrial-based stations dispersed across the continental U.S., as well as Alaska, Canada, Hawaii, Puerto Rico, and Mexico.
Source: www.raytheon.com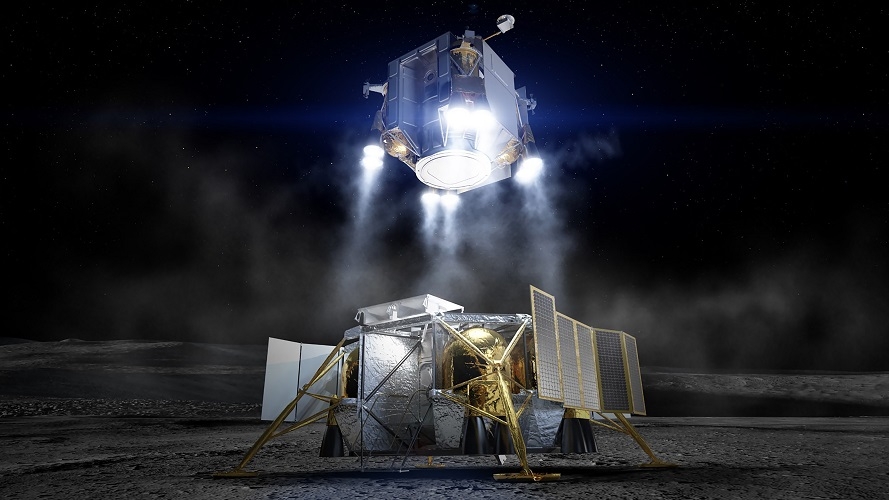 Source: Boeing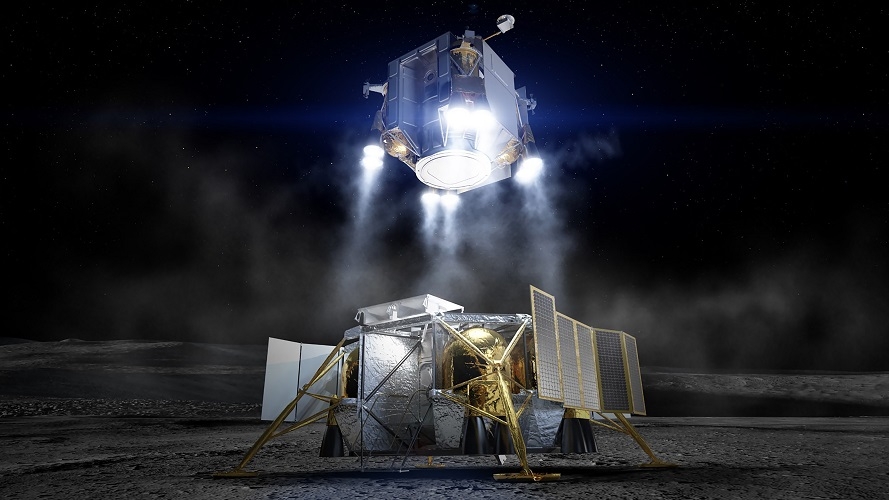 Source: Boeing
Close
HOUSTON -- Boeing submitted a proposal to NASA for an integrated Human Lander System (HLS) designed to safely take astronauts to the surface of the moon and return them to lunar orbit as part of the Artemis space exploration program.

The company's proposal calls for delivering the lander's Ascent Element and Descent Element to lunar orbit in one rocket launch to ensure it is tailored for maximum capability and crew safety. This approach reduces the complexity and risk of sending multiple segments to orbit on multiple launches, enabling a crewed lunar surface landing with only five mission critical events instead of the 11 or more required by alternate strategies. Boeing's integrated lander also can carry itself from lunar orbit to the surface without an additional transfer stage or "space tug," further reducing launches and simplifying the steps to a successful landing.

Boeing's design relies on NASA's exploration backbone, the SLS rocket currently in production at NASA's Michoud Assembly Facility (MAF). The SLS has an unmatched lift capability that builds on proven flight components. This approach shortens development time and lowers risk, enabling NASA to safely land on the moon's surface by 2024.

The lander's flexible design allows for the fastest path to lunar flights while providing a robust platform that can perform NASA's full range of exploration missions. It can dock with the Gateway lunar orbiter or directly with NASA's Orion to eliminate the need for an additional spacecraft, both on time to meet the 2024 mandate.

The design includes innovations in its engines, composites, and automated landing and rendezvous systems. Key technologies are based on the Boeing CST-100 Starliner spacecraft, which will be fully demonstrated and proven during its upcoming Orbital Flight Test to the International Space Station in December 2019.

Boeing partnered with NASA's Marshall Space Flight Center, Johnson Space Center, and Kennedy Space Center and will collaborate closely with NASA to integrate, certify, and operate this innovative HLS. The company also will provide the critical resources and industry knowledge required to ensure on-time delivery in support of a 2024 lunar landing. Whether serving in NASA's 2024 or 2025 mission slot, Boeing's approach maximizes return from agency investments in previous and ongoing programs to allow for the simplest and therefore highest probability path back to the lunar surface.
Source: Boeing
Associated URL: boeing.mediaroom.com
NOTICE TO USERS
Warranty: Forecast International makes no guarantees as to the veracity or accuracy of the information provided. It warrants only that the information, which has been obtained from multiple sources, has been researched and screened to the best of the ability of our staff within the limited time constraints. Forecast International encourages all clients to use multiple sources of information and to conduct their own research on source data prior to making important decisions. All URLs listed were active as of the time the information was recorded. Some hyperlinks may have become inactive since the time of publication.
Technical Support: Phone (203)426-0800 e-mail support@forecast1.com
Subscription Information: Phone (203)426-0800 or (800)451-4975; FAX (203)426-0223 (USA) or e-mail sales@forecast1.com
Aerospace/Defense News Highlights is published by Forecast International, 22 Commerce Road, Newtown CT 06470 USA. Articles that list Forecast International as the source are Copyrighted © 2019. Reproduction in any form, or transmission by electronic or other means, is prohibited without prior approval from the publisher.
Forecast International invites all interested companies to submit their announcements and press releases for review and inclusion in our Intelligence Letters.
Contact: Ray Peterson, Director of Research
Email: Ray.Peterson@forecast1.com
Phone: 800-451-4975
Fax: 203-270-8919