Rotorcraft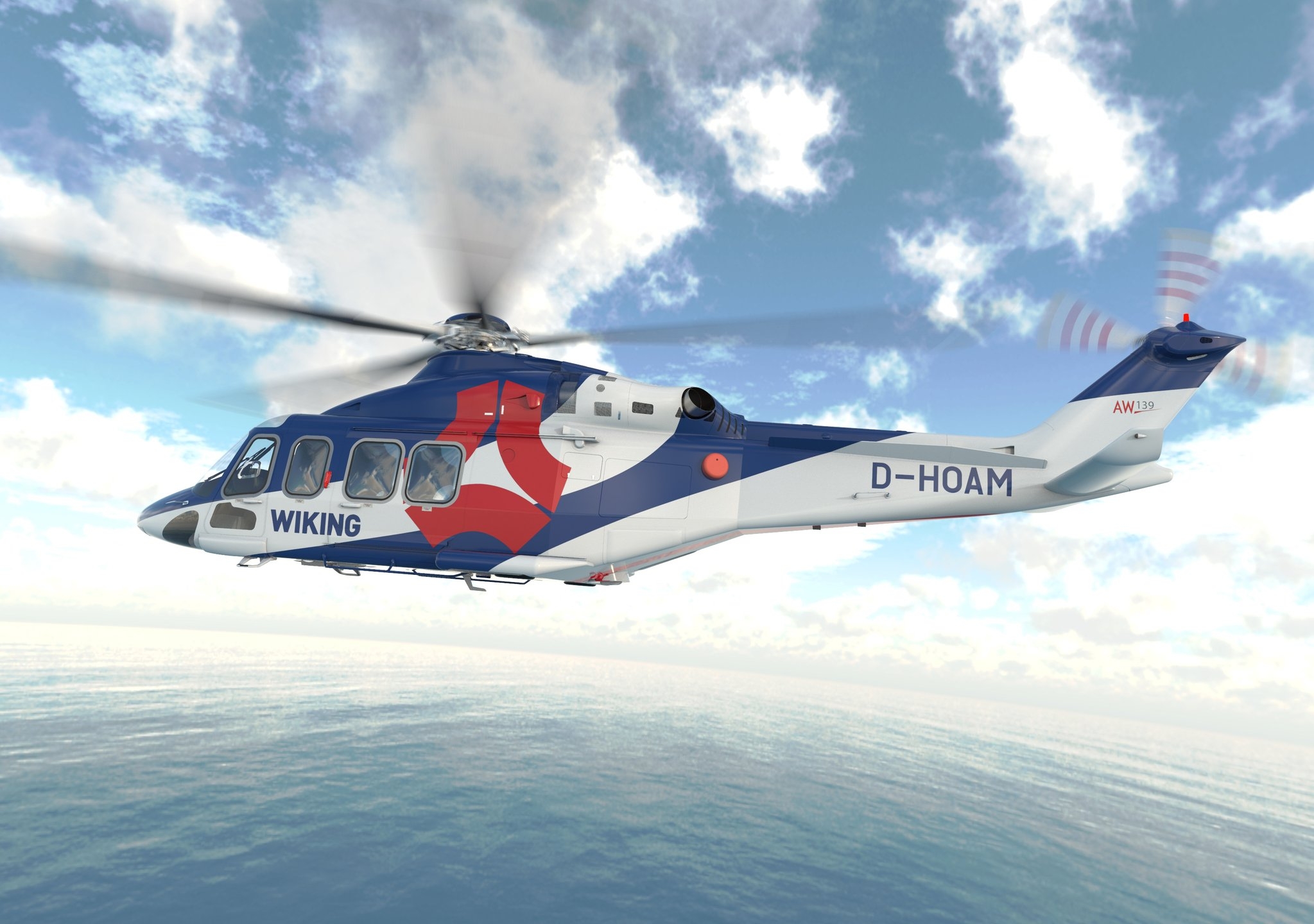 Source: Leonardo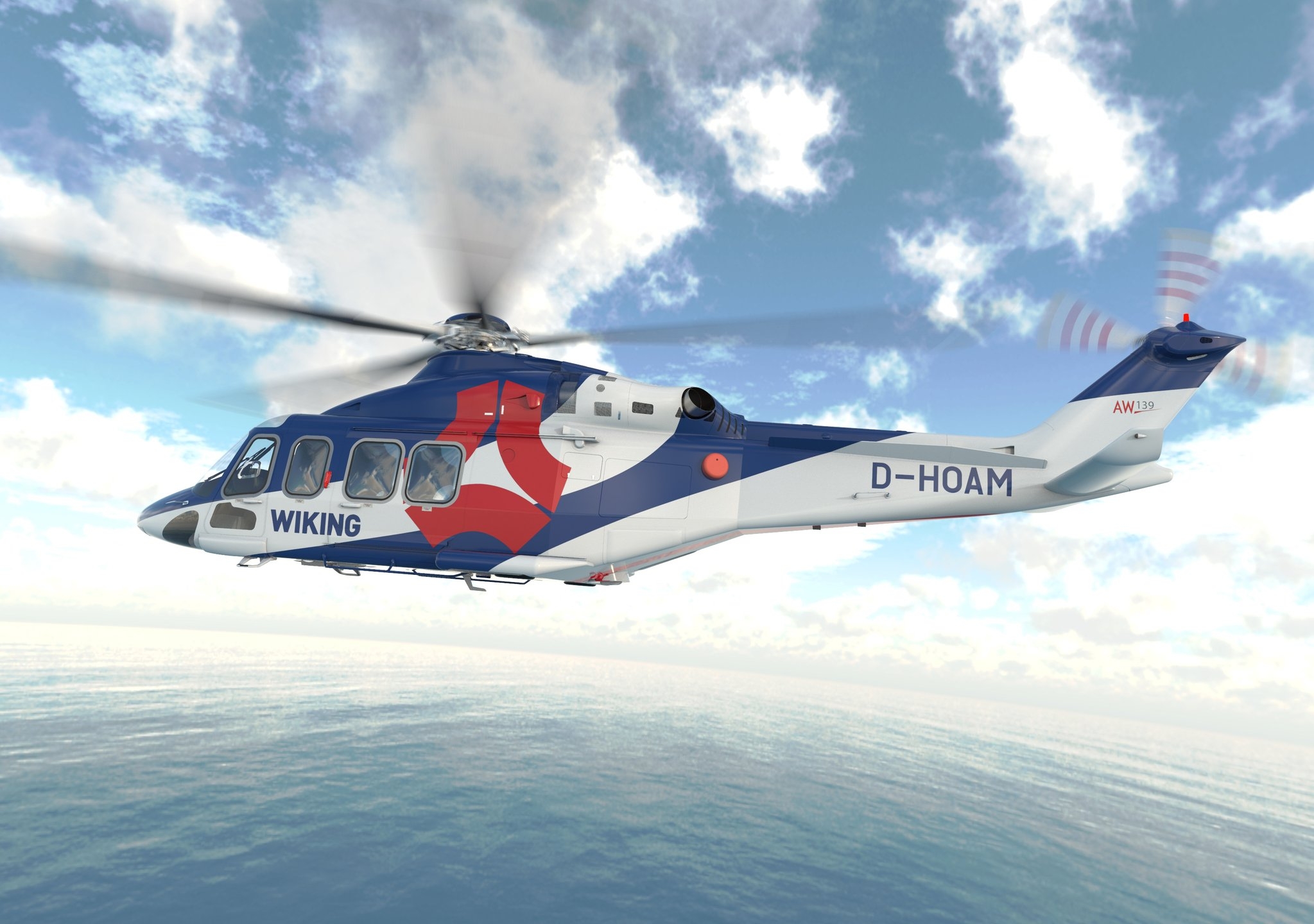 Source: Leonardo
Close
PARIS AIR SHOW -- Leonardo announced the signing of a contract valued at 30 million euro for two AW139 intermediate twin engine helicopters with Wiking Helikopter Service GmbH of Germany.

The aircraft, which are expected to be delivered in 2019 and 2020, will be used to perform offshore transport operations in Northern Europe, further expanding the AW139 fleet of Wiking which already operates four helicopters in the region. Wiking has been an offshore transport specialist in the North and Baltic Sea areas for over 43 years. The Company also performs sea pilots transfer, windmill engineer hoisting service and emergency medical service operations.

The AW139 has proven extremely popular in the region for offshore, search and rescue, passenger transport and law enforcement duties. Over 1100 AW139s have been ordered by more than 270 customers in more than 70 nations to date for any kind of mission. The global fleet has amassed over 2.3 million flight hours.
Source: Leonardo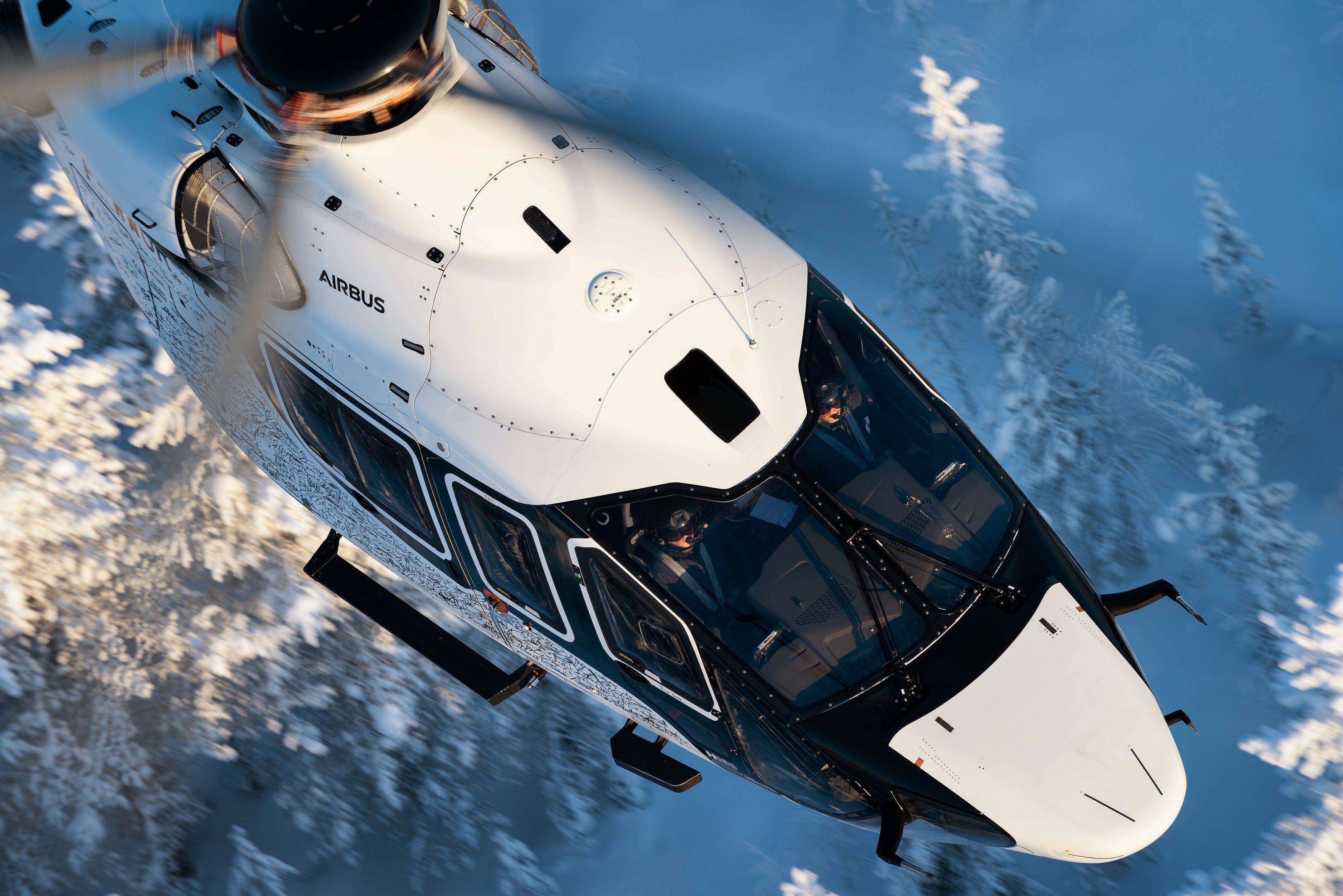 Source: Airbus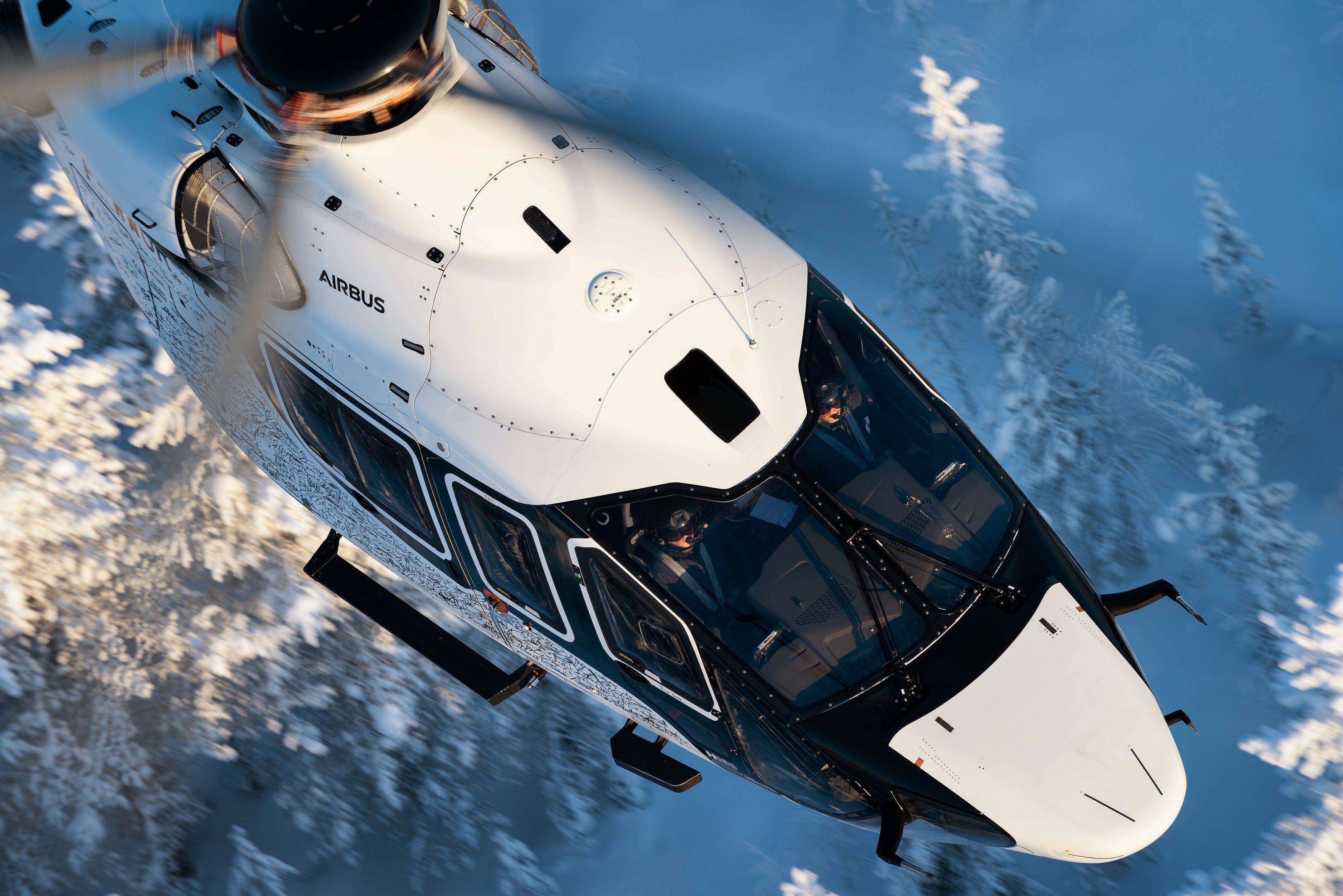 Source: Airbus
Close
PARIS AIR SHOW -- Safran Helicopter Engines has received EASA (European Aviation Safety Agency) Type Certification for its Arrano 1A engine, installed in the Airbus Helicopters H160. Arrano is a new generation engine in the 1,100 to 1,300 shp power range, perfectly suited for new four-to-six tonne helicopters. The H160 made its first flight with the Arrano in January 2016.

Arrano integrates the best in aero-engine technologies. Its innovative design features a new-generation digital control system that offers greater in-flight responsiveness, enhancing both safety and pilot handling. It combines a highly efficient two-stage centrifugal compressor, developed within the European Clean Sky program, with new-design variable inlet guide vanes (IGV). Through improving the engine's thermal efficiency, these components contribute to reducing fuel consumption by 15%, over other in-service engines. The gyratory combustion chamber features fuel injectors made using additive manufacturing (3D-printing) techniques. These enhance engine start performance in all weathers and altitudes, and contribute to reducing emissions.

The Arrano has been designed with simple maintenance in mind, and components and accessories are easy to access, disassemble and exchange. Servicing time is half that of previous generation engines. Operators also benefit from new digital services from Safran Helicopter Engines, including an electronic engine logbook (BOOST) and engine-life data tracking (Health Monitoring).
Source: Safran Helicopter Engines
Associated URL: www.safran-helicopter-engines.com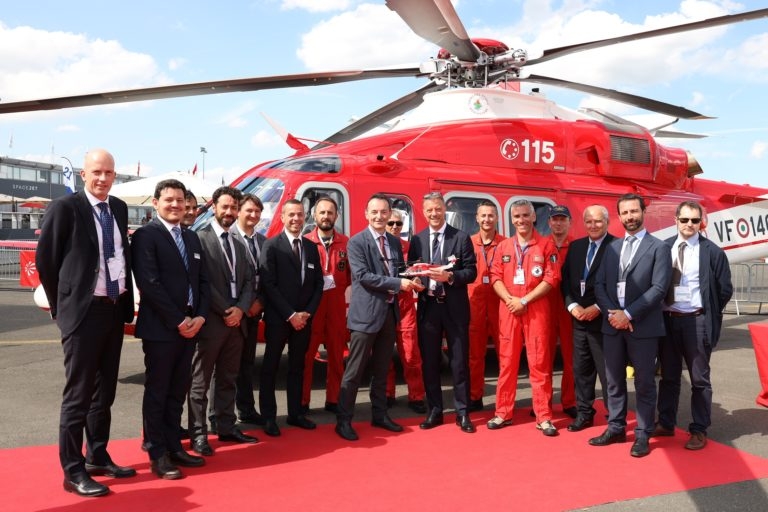 Source: Leonardo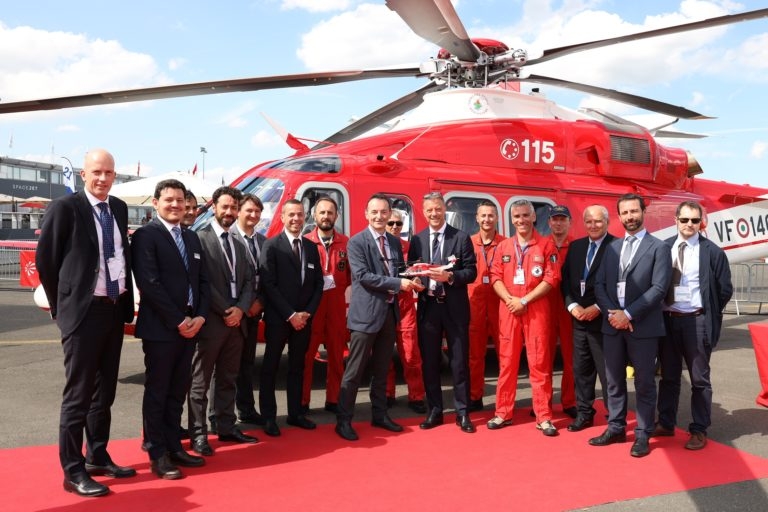 Source: Leonardo
Close
PARIS AIR SHOW -- Leonardo announced new signed contracts for five additional AW139s to the Italian National Fire Corps (Vigili del Fuoco, part of Ministry of the Interior), including integrated logistic support and training for crews and technicians.

The orders, valued at over 75 million euros, add to the previously purchased three units, with two already delivered this year. The five new helicopters are expected to be delivered in June 2020.

The Italian National Fire Corps intends to progressively replace the decades-old AB412s helicopters and to guarantee optimal coverage and increased responsiveness across the country. Indeed, the introduction of the AW139 marks a major enhancement of airborne multirole capabilities with the world's most modern helicopter for maritime and mountain Search and Rescue (SAR), medical rescue, firefighting and disaster relief duties. The fleet modernization program includes an option for seven additional helicopters which could be added to the eight already ordered.

Over 816,000 rescues and sorties are performed every year countering fires across Europe, including many in Italy. The Italian National Fire Corps AW139 helicopters feature a wide range of mission equipment, including an external rescue hoist, cargo hook with bambi bucket provision, weather radar, multi-band and satellite communication systems, high definition Forward Looking Infra-Red / Low Light TV (FLIR/LLTV) system, Leonardo's high definition mission console with digital recorder, high definition down link, Leonardo's Optical Proximity LiDAR System (OPLS), Night Vision Goggle (NGV) capability, new generation Trakka searchlight, emergency floatation system and external life rafts, external loudspeaker, medical rack and bubble windows. The aircraft also feature an advanced 4-axis autopilot suited to SAR operations, including over the sea.
Source: Leonardo
NOTICE TO USERS
Warranty: Forecast International makes no guarantees as to the veracity or accuracy of the information provided. It warrants only that the information, which has been obtained from multiple sources, has been researched and screened to the best of the ability of our staff within the limited time constraints. Forecast International encourages all clients to use multiple sources of information and to conduct their own research on source data prior to making important decisions. All URLs listed were active as of the time the information was recorded. Some hyperlinks may have become inactive since the time of publication.
Technical Support: Phone (203)426-0800 e-mail support@forecast1.com
Subscription Information: Phone (203)426-0800 or (800)451-4975; FAX (203)426-0223 (USA) or e-mail sales@forecast1.com
Aerospace/Defense News Highlights is published by Forecast International, 22 Commerce Road, Newtown CT 06470 USA. Articles that list Forecast International as the source are Copyrighted © 2019. Reproduction in any form, or transmission by electronic or other means, is prohibited without prior approval from the publisher.
Forecast International invites all interested companies to submit their announcements and press releases for review and inclusion in our Intelligence Letters.
Contact: Ray Peterson, Director of Research
Email: Ray.Peterson@forecast1.com
Phone: 800-451-4975
Fax: 203-270-8919