Rotorcraft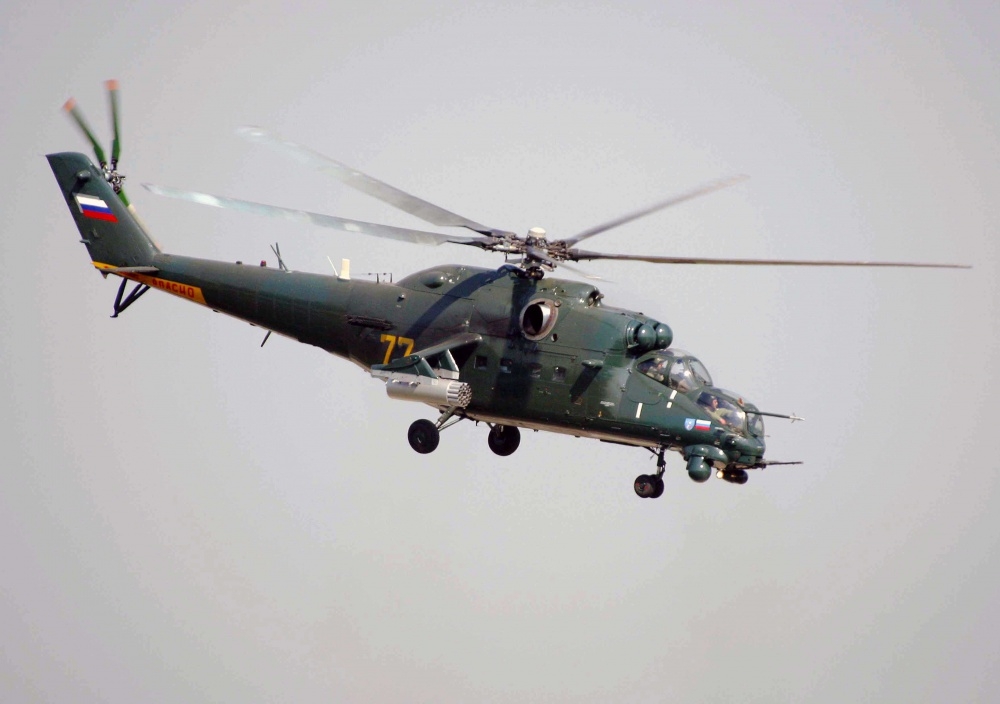 Source: Russian Helicopters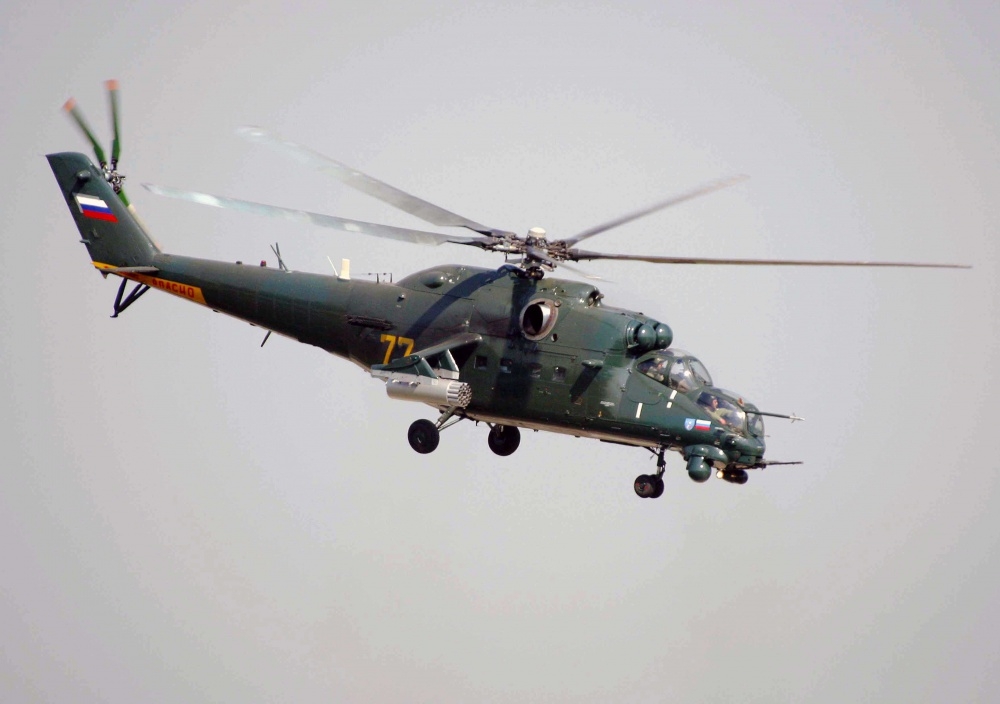 Source: Russian Helicopters
Close
KABUl, Afghanistan -- The Afghan Air Force has received two Indian helicopters.at a ceremony on the military airbase in Kabul. The Indian government formally handed over two Mi-35s to the Afghan Air Force, which were donated in support of Afghanistan's counterterrorism efforts. The ceremony was attended by India's Ambassador to Afghanistan, Vinay Kumar, as well as the acting Afghan Defense Minister, Asadullah Khalid.

Fawad Aman, a spokesman for the Afghan Ministry of Defense, tweeted several images of the ceremony, showing that the helicopters bore the numbers 125 and 126. These Mi-35s -- as well as a pair delivered earlier in the year -- are replacements for four helicopters that India transferred to Afghanistan between 2015 and 2016.

In a statement quoted by TOLO News, Ambassador Kumar said, "India supports peace and harmony in Afghanistan and assists all Afghans in securing a better future. The Afghan National Defense Security Forces [have made a] stellar effort to provide an ubrella of security to achieve shared and common values against cross-border terrorism and internal threats."

Acting Defense Minister Khalid thanked the Indian government for the helicopters, saying that the Afghan military "will uses these helicopters for bringing peace, preventing threats from enemies, and for providing a better environment for the people of Afghanistan."

The Afghan military is presently fighting the Taliban insurgency, which continues to carry out attacks even as Washington seeks to reach a settlement with the insurgent group that would allow for the withdrawal of American troops. The Taliban has refused to negotiate with the Afghan government and there is concern that any peace accord struck between the U.S. and the Taliban could fall apart as the U.S. downsizes its presence in the country.
Source:
TOLO News
Associated URL:
Click here to visit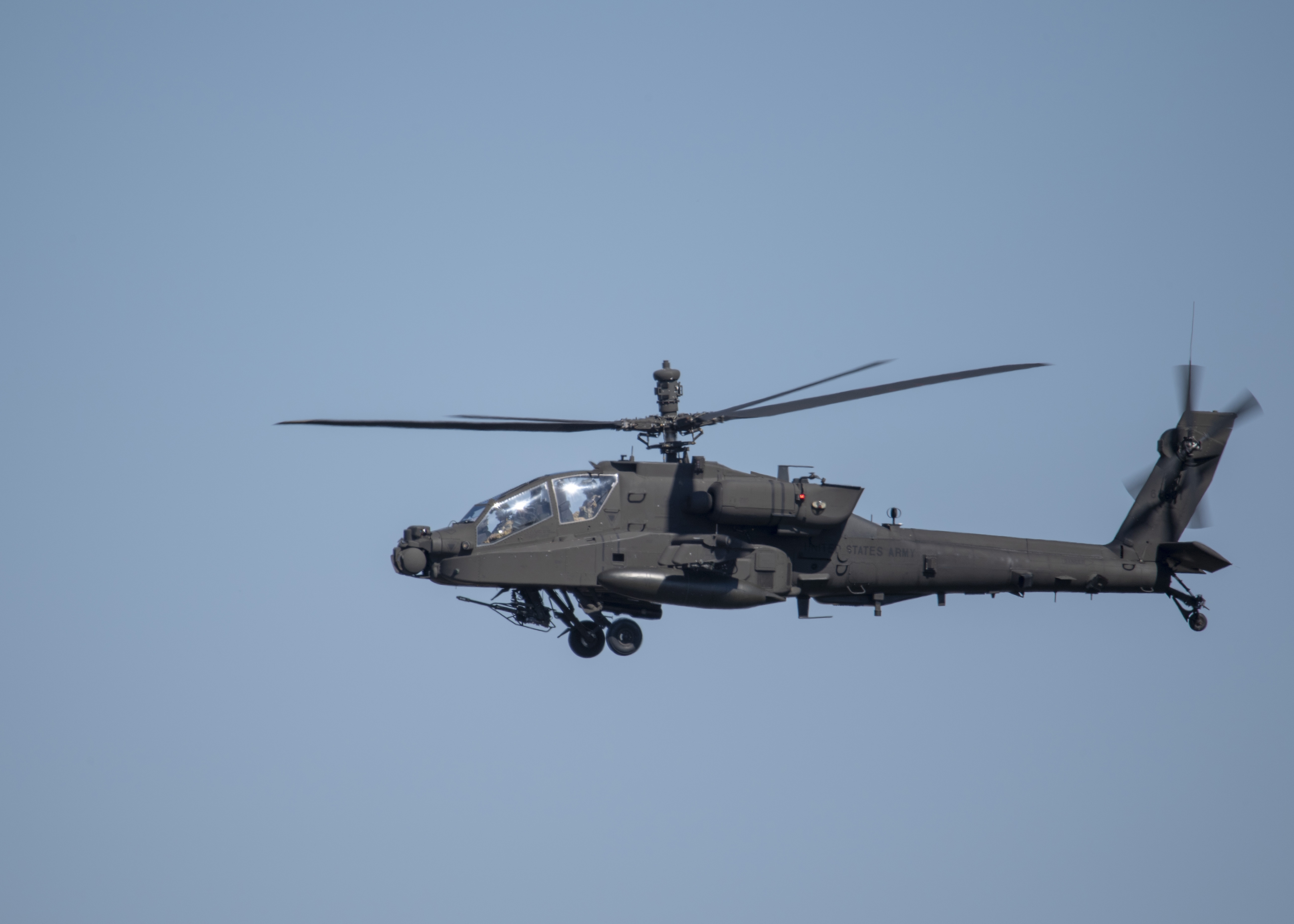 Source: US Army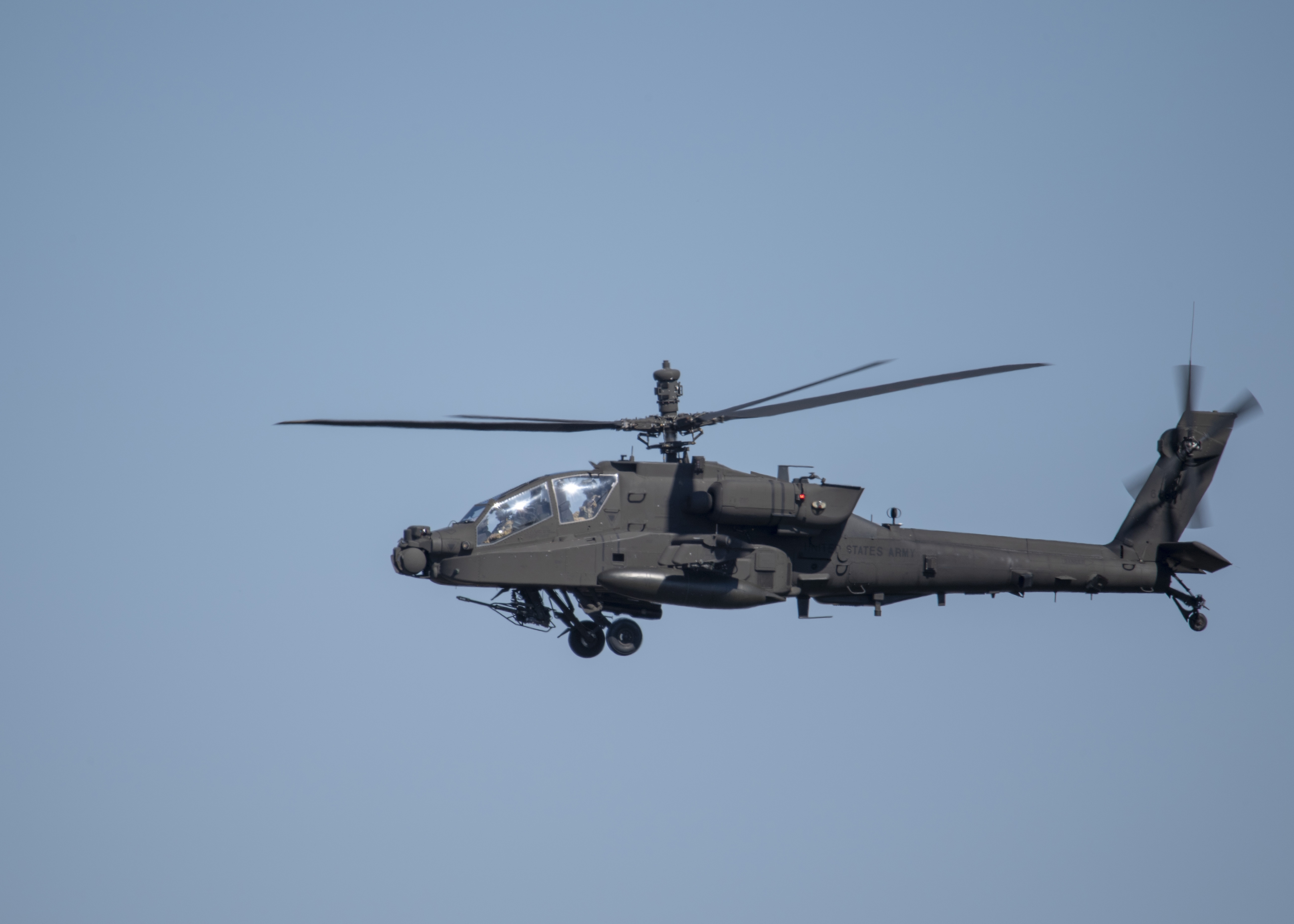 Source: US Army
Close
WASHINGTON - The U.S. Army recently awarded Lockheed Martin a $40.6 million contract to produce Modernized Turrets (M-TUR) for the AH-64E Apache helicopter, an upgrade to the Modernized Target Acquisition Designation Sight and Pilot Night Vision Sensor (M-TADS/PNVS) system with enhanced operational and performance capabilities.

In addition to performance improvements that provide greater rates and acceleration of sensors in azimuth and elevation, M-TUR's new modular design improves turret reliability by 40 percent and reduces operation and support costs with a dramatic decrease in time required to conduct flight line maintenance. The design also allows for subassembly replacement on the flight line and includes higher reliability components that will improve aircraft availability.

M-TADS/PNVS provides Apache helicopter pilots with long-range, precision engagement and pilotage capabilities for mission success and flight safety during day and night, and in adverse weather conditions. Lockheed Martin has delivered more than 1,400 M-TADS/PNVS systems and spares to the U.S. Army and 16 international customers in 15 nations over the last 14 years.
Source:
Lockheed Martin
Associated URL:
Click here to visit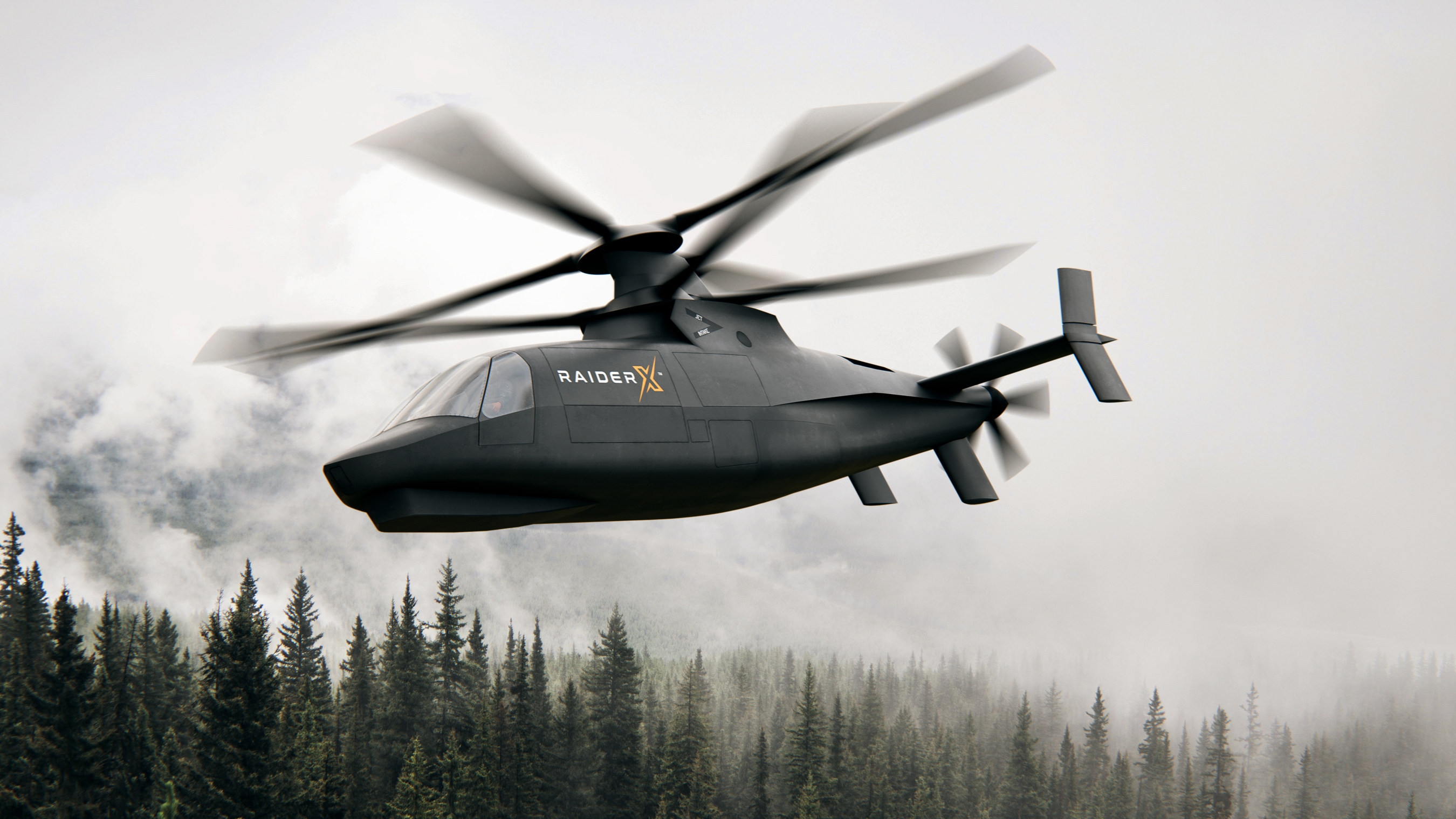 Source: Lockheed Martin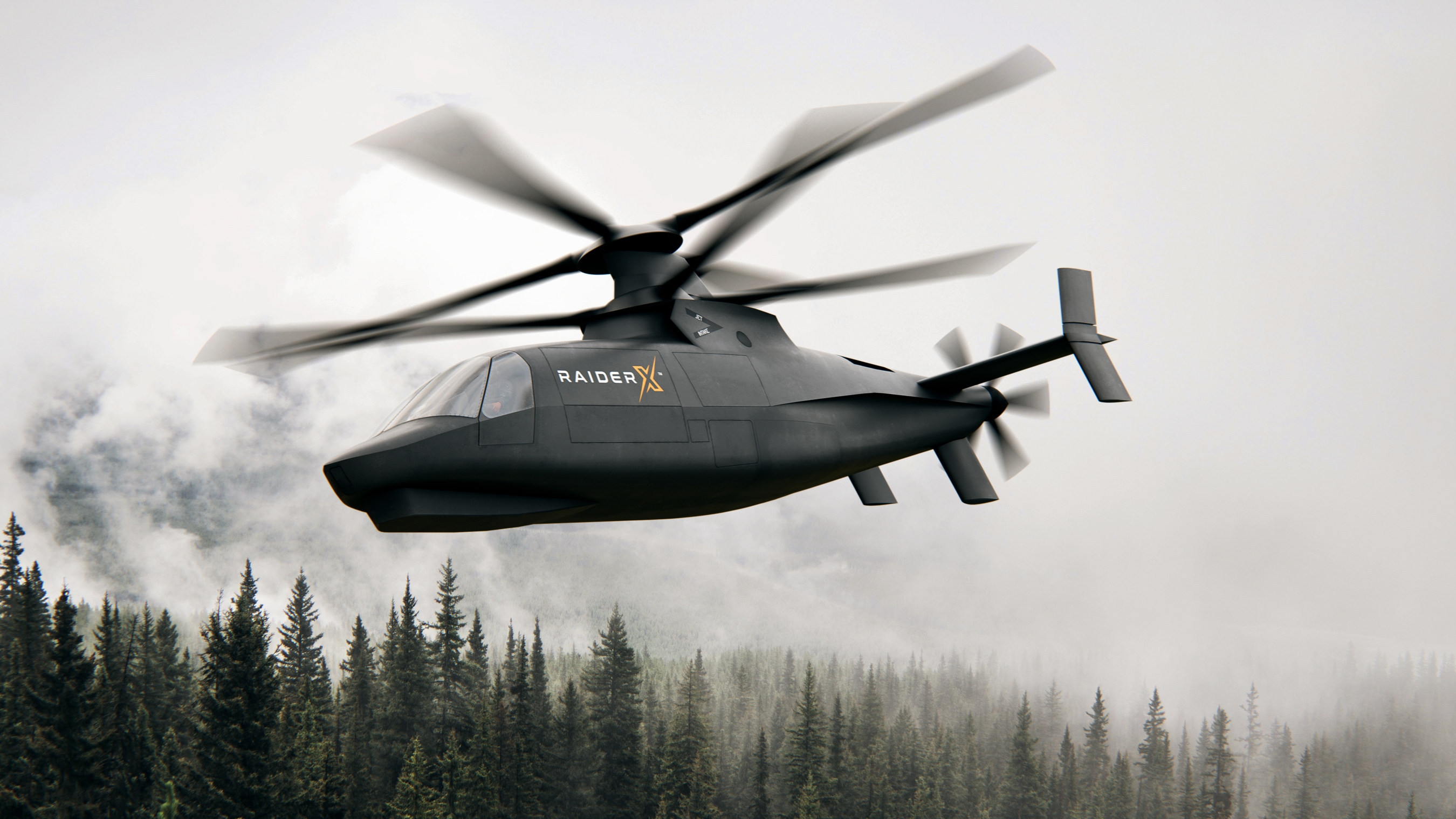 Source: Lockheed Martin
Close
WASHINGTON - Sikorsky plans to offer the Raider X, a compound coaxial helicopter, for the U.S. Army's Future Attack Reconnaissance Aircraft (FARA) program. The design is based on research and testing of its high-speed X2 technology demonstrator and S-97 Raider test aircraft, the company says. The X2's rigid rotor is designed to provide increased performance compared to traditional helicopters, including highly responsive maneuverability, enhanced low-speed hover, off-axis hover, and level acceleration and braking.

To date, X2 test aircraft have demonstrated speeds in excess of 250 knots, high altitude operations in excess of 9,000 feet, low-speed and high-speed maneuver envelopes out to 60+ degrees angle of bank, and ADS-33B (Aeronautical Design Standard) Level 1 handling qualities with multiple pilots, according to Lockheed Martin.

"It combines the best elements of low-speed helicopter performance with the cruise performance of an airplane," said Sikorsky experimental test pilot Bill Fell, a retired Army pilot who has flown nearly every Raider test flight. "Every flight we take in our S-97 Raider today reduces risk and optimizes our FARA prototype, Raider X."
Source: Lockheed Martin
NOTICE TO USERS
Warranty: Forecast International makes no guarantees as to the veracity or accuracy of the information provided. It warrants only that the information, which has been obtained from multiple sources, has been researched and screened to the best of the ability of our staff within the limited time constraints. Forecast International encourages all clients to use multiple sources of information and to conduct their own research on source data prior to making important decisions. All URLs listed were active as of the time the information was recorded. Some hyperlinks may have become inactive since the time of publication.
Technical Support: Phone (203)426-0800 e-mail support@forecast1.com
Subscription Information: Phone (203)426-0800 or (800)451-4975; FAX (203)426-0223 (USA) or e-mail sales@forecast1.com
Aerospace/Defense News Highlights is published by Forecast International, 22 Commerce Road, Newtown CT 06470 USA. Articles that list Forecast International as the source are Copyrighted © 2019. Reproduction in any form, or transmission by electronic or other means, is prohibited without prior approval from the publisher.
Forecast International invites all interested companies to submit their announcements and press releases for review and inclusion in our Intelligence Letters.
Contact: Ray Peterson, Director of Research
Email: Ray.Peterson@forecast1.com
Phone: 800-451-4975
Fax: 203-270-8919