Rotorcraft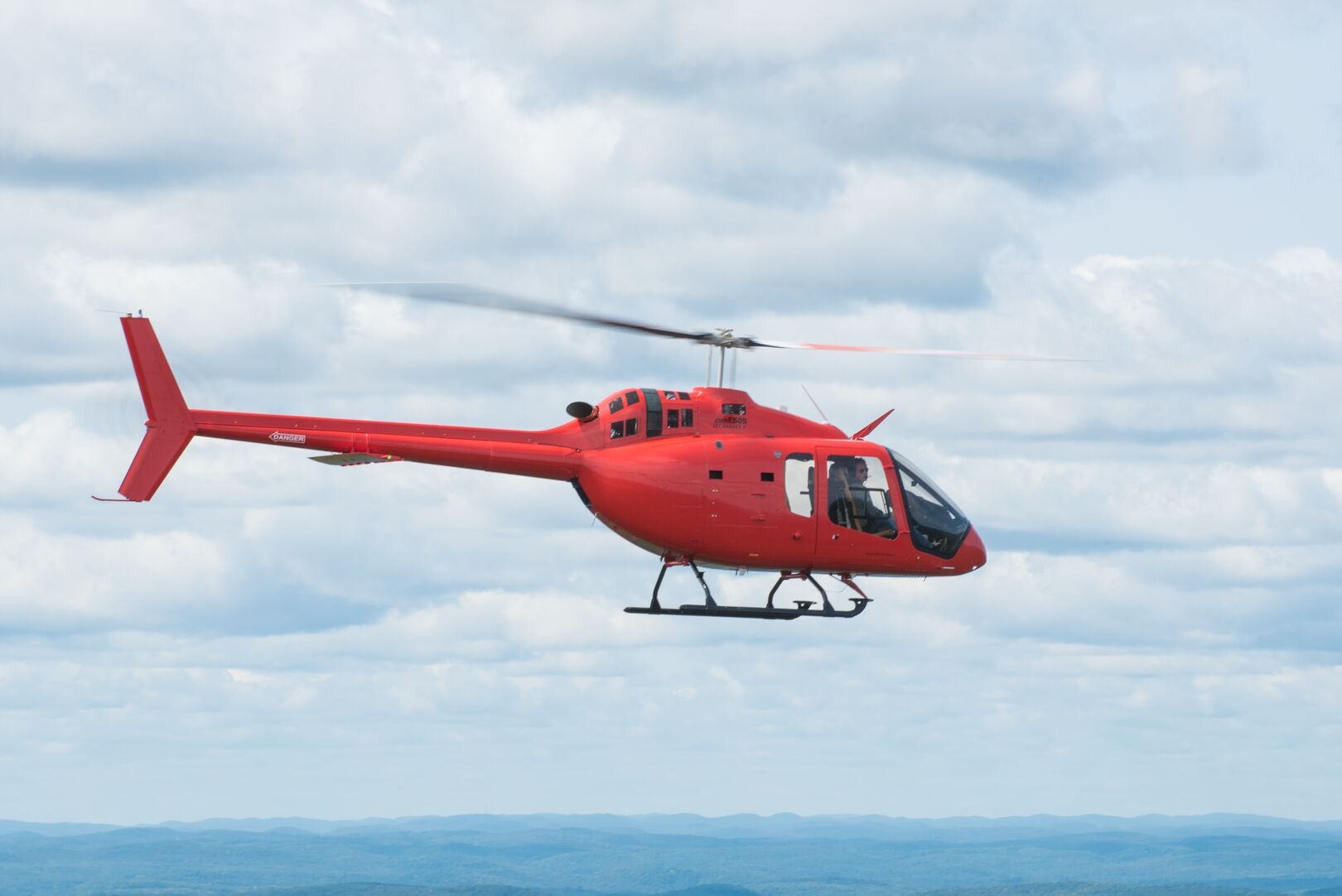 Source: Bell Textron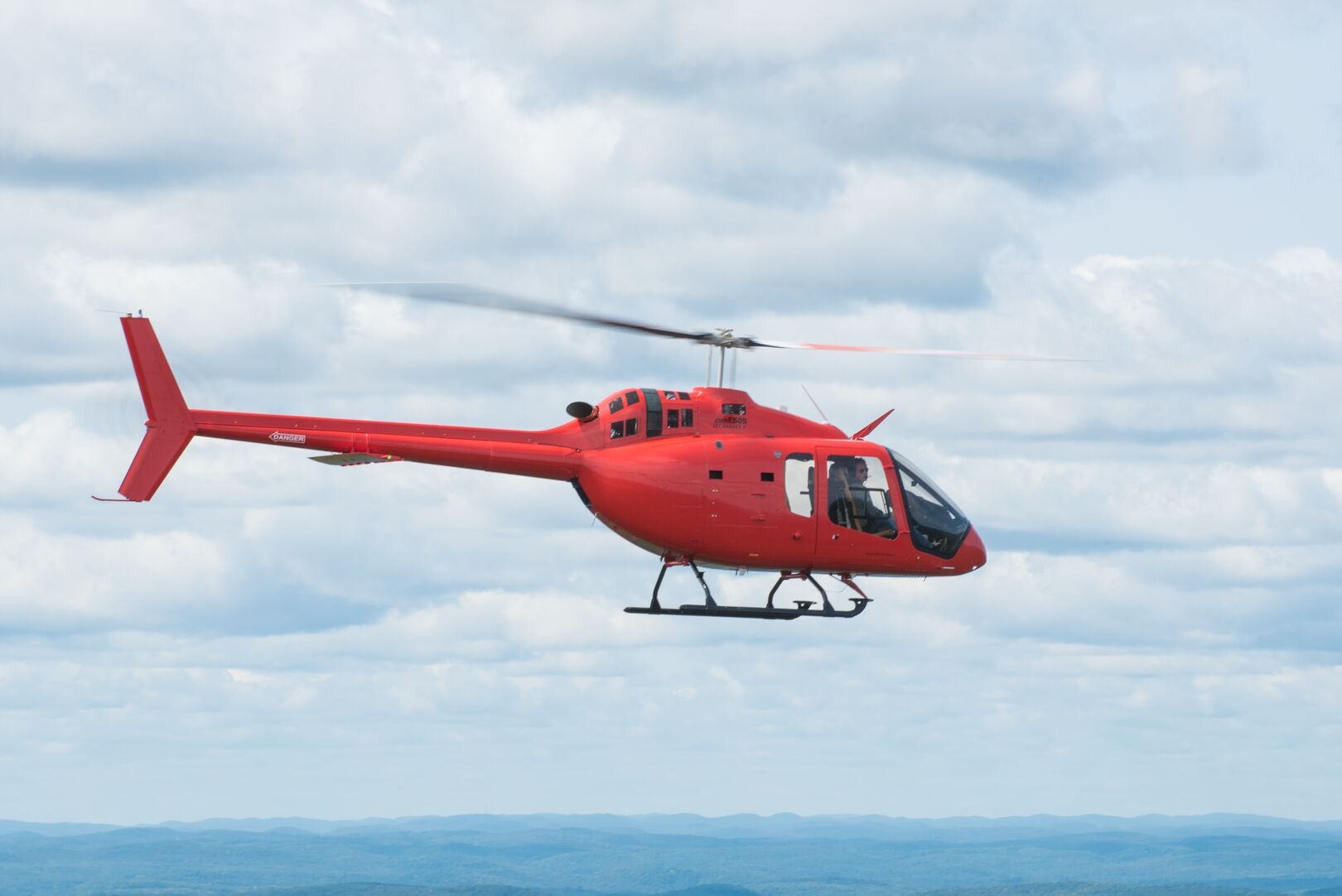 Source: Bell Textron
Close
FORT WORTH, Texas -- Bell Textron Inc., a Textron Inc., delivered the 200th Bell 505 Jet Ranger X August 15 to Austria-based operator Hubi-fly Helikopter GmbH. The aircraft will be used for corporate transport.

The first delivery of the Bell 505 occurred in March 2017 to Pylon Aviation. The global fleet of 200 aircraft are flying across six continents.

"What sets the Bell 505 apart from other short light single aircraft is its multi-mission capability," said LaShan Bonaparte, program director, Bell 505 and Bell 429. "Our intent from initial design for the Bell 505 was to deliver an industry-leading aircraft to the market. As operator needs expand, we continue to see growth of our 505 customer base."

The Bell 505 Jet Ranger X was developed with the support of a customer advisory panel focused on honoring the legacy of the renowned Bell 206 Jet Ranger while enhancing performance, technology and cost of operations. The aircraft has continued to garner global attention from operators in a variety of segments including electronic news gathering, law enforcement, helicopter emergency medical services, corporate transportation and utility missions.

With a speed of 125 knots (232 km/h) and useful load of 1,500 pounds (680 kg), the Bell 505 is Bell's new five-seat aircraft designed for safety, efficiency and reliability using advanced avionics technology. It incorporates proven dynamic components, advanced aerodynamic design, a dual channel FADEC Turbomeca Arrius 2R engine and best-in-class value.

The Bell 505 is powered by a single Safran Helicopter Engines Arrius 2R rated 505 shp (377 kW) for takeoff and 459 shp (342 kW) for max continuous operation.
Source: Bell Textron
Associated URL: Click here to visit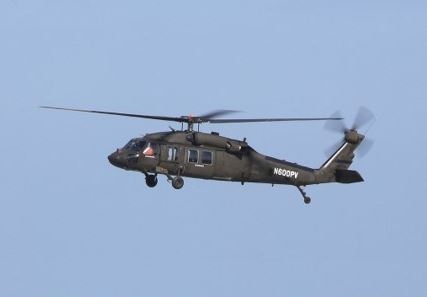 Source: Sikorsky Aircraft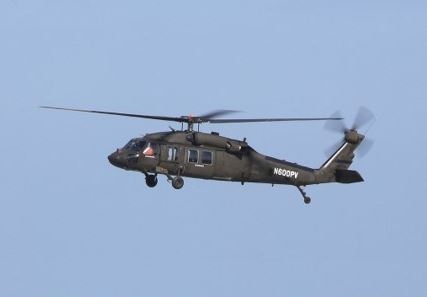 Source: Sikorsky Aircraft
Close
BERWYN, Pa. -- Triumph Group joins Sikorsky, a Lockheed Martin company, in celebrating the successful first flight of the optionally piloted Black Hawk helicopter equipped with a fly-by-wire technology kit. This technology will enable the helicopter to operate as both an unmanned aircraft or with reduced crew as the flight program develops.

Triumph Mechanical Solutions, an operating company of Triumph Integrated Systems, is a strategic supplier to Sikorsky and provides a key component of the fly-by-wire kit, the Sensor Feel Module (SFM). The SFM provides tactile feedback to a pilot, simulating the feel of the existing UH-60 Black Hawk mechanical flight control system.

"I'm delighted to congratulate our colleagues at Sikorsky on a successful first test flight for the Black Hawk utilizing the fly-by-wire retrofit kit," said Frank Dubey, Executive Vice President for Triumph Integrated Systems. "Fly-by-wire capabilities will allow the U.S. and its allies to operate aircraft more safely, reliably and affordably. We look forward to continuing to supply innovative components to support these exciting developments in optionally piloted aircraft."

Triumph Mechanical Solutions was awarded the contract for the SFM components in July 2015 and delivered the first prototype units in September 2017 from its facility in North Wales, PA.

Sikorsky is aiming for the first fully autonomous flight using the technology in 2020.
Source: Triumph Group
Associated URL: triumphgroup.com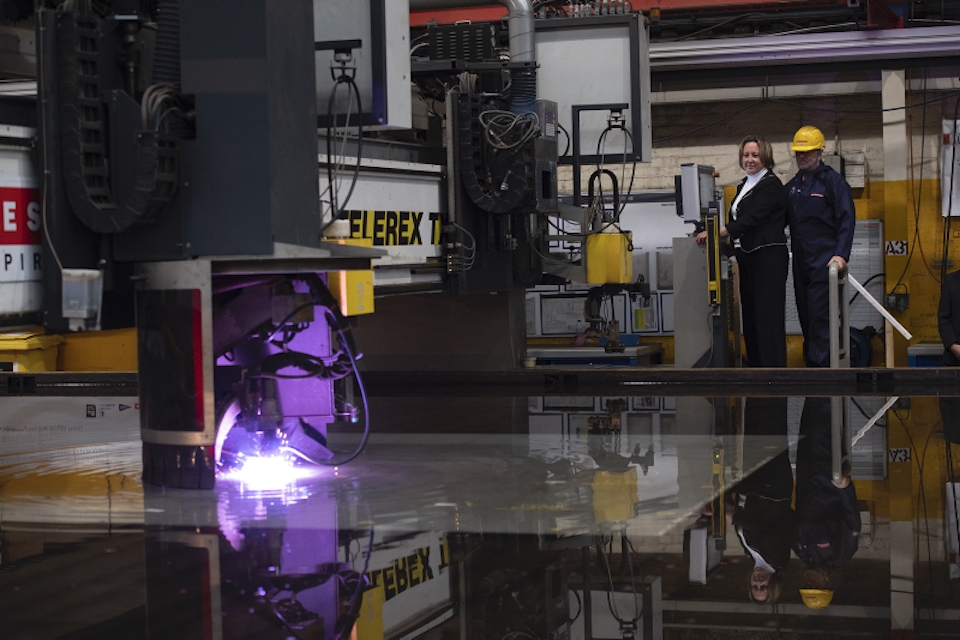 Source: UK MoD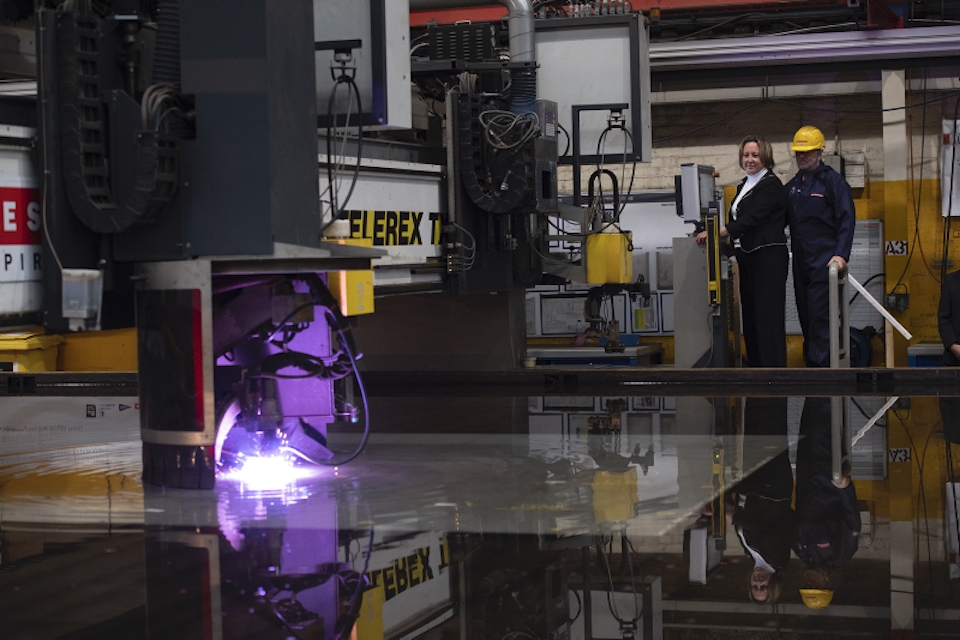 Source: UK MoD
Close
GOVAN, Scotland -- UK Defence Minister Anne-Marie Trevelyan cut the steel for the UK's newest warship at a ceremony at BAE Systems' shipyard in Govan on the River Clyde August 14.

Marking the official start of build on the second of eight City Class vessels, it also represents another significant milestone for the Type 26 program, the Royal Navy, UK Defence and shipbuilding in Scotland. All eight Type 26 frigates will be built on the Clyde, with the work sustaining some 1,700 jobs in Scotland and 4,000 jobs across the wider UK maritime supply chain for decades to come.

The cutting-edge frigates for the Royal Navy will replace the current anti-submarine warfare Type 23 frigates and provide advanced protection to the Continuous at Sea Deterrent and Queen Elizabeth Class aircraft carriers and offer unrivalled anti-submarine warfare capability.

Each Type 26 will be equipped with a range of capabilities including the Sea-Ceptor missile defense system, a 5-inch medium caliber gun, an embarked helicopter, medium range radar, powerful bow and towed array sonars, helicopter-launched torpedoes and a design which makes them extremely difficult for enemy submarines to detect. They will be designed for joint and multinational operations across the full spectrum of warfare, including complex combat operations, counter piracy, humanitarian aid and disaster relief work.

Its flexible design will also allow its weapon systems to be adapted throughout its lifespan to counter future threats. The Type 26 benefits from the latest advances in digital technologies, including 3D and virtual reality, which ensures that the ship's design is refined earlier in the process.

The first three ships, HMS Glasgow, HMS Cardiff and HMS Belfast, were ordered for £3.7 billion. HMS Edinburgh, Birmingham, Sheffield, Newcastle and London will form the second batch of Type 26 warships.

The first Type 26 warship, HMS Glasgow, will enter service in the mid-2020s. Designed for a service life of at least 25 years, the Type 26 frigates will serve in the future Royal Navy surface fleet into the 2060s. Both Australia and Canada have now chosen the Type 26 design as the baseline for their respective warship programs.

The Type 26 manufacture Batch 1 contract was signed in June 2017. This will deliver the first three ships to the Royal Navy and includes the necessary modifications to the Govan and Scotstoun shipyards. The procurement of Batch 2 will be subject to a separate approval and contract which is expected to be awarded in the early-2020s.
Source:
UK MoD
Associated URL:
Click here to visit
NOTICE TO USERS
Warranty: Forecast International makes no guarantees as to the veracity or accuracy of the information provided. It warrants only that the information, which has been obtained from multiple sources, has been researched and screened to the best of the ability of our staff within the limited time constraints. Forecast International encourages all clients to use multiple sources of information and to conduct their own research on source data prior to making important decisions. All URLs listed were active as of the time the information was recorded. Some hyperlinks may have become inactive since the time of publication.
Technical Support: Phone (203)426-0800 e-mail support@forecast1.com
Subscription Information: Phone (203)426-0800 or (800)451-4975; FAX (203)426-0223 (USA) or e-mail sales@forecast1.com
Aerospace/Defense News Highlights is published by Forecast International, 22 Commerce Road, Newtown CT 06470 USA. Articles that list Forecast International as the source are Copyrighted © 2019. Reproduction in any form, or transmission by electronic or other means, is prohibited without prior approval from the publisher.
Forecast International invites all interested companies to submit their announcements and press releases for review and inclusion in our Intelligence Letters.
Contact: Ray Peterson, Director of Research
Email: Ray.Peterson@forecast1.com
Phone: 800-451-4975
Fax: 203-270-8919