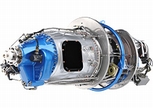 Source: GE Aviation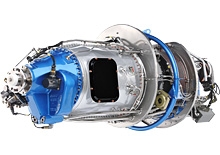 Source: GE Aviation

Close

EVENDALE, Ohio - Dallas-based Prime Turbines LLC, a subsidiary of VSE Aviation, Inc., has advanced its partnership with GE Aviation from a Designated Repair Center (DRC) to an Authorized Repair and Overhaul Center (AROC) for GE M601 and H Series turboprop engines.

Under the new designation, Prime Turbines now has the authority to accept and overhaul all GE M601 and H Series engines. Prime Turbines is the first AROC outside of Prague, Czech Republic, for these engines. As an AROC, Prime Turbines adds a new level of convenience for GE M601 and H Series owners and operators, allowing more flexible turnaround time for their turboprop overhauls. With customers already lined up, Prime Turbines expects to have its first GE M601 engine overhauled by the end of the year.

"We are pleased to team with GE Aviation as they continue to expand their presence in the turboprop market with both the M601 and H Series engines," said Paul Goffredi, President and Chief Operating Officer at VSE Aviation, Inc. "These engines are a natural extension to our portfolio as well as we increase our focus on the turboprop market."

GE has more than one thousand M601 and H Series turboprop engines in service, allowing operators to fly diverse aircraft that includes the Thrush 510G and Aircraft Industries' L410. These engines are in operation on six continents.

GE Aviation's support network has expanded to include U.S. facilities at ASI Jet in Minnesota, Cascade Conversions in Washington, Mid Continent in Missouri, and two facilities in Georgia -- Souther Field and Thrush. GE Aviation's North American support network also includes Winnipeg River (Manitoba) and Yorkton Aircraft (Saskatchewan) in Canada. In total, the global M601 and H Series support network has reached 25 support centers on 6 continents.