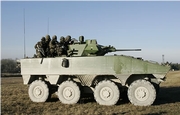 Source: Nexter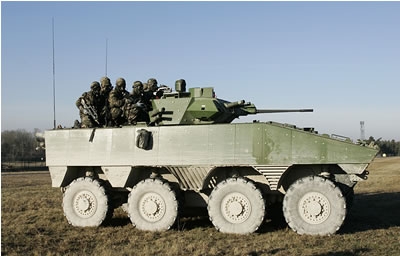 Source: Nexter

Close

DOHA - Qatar has placed an order for another dozen Dassault Rafale fighter jets and signaled its intention to purchase hundreds of French armored vehicles.

As reported earlier in the week, Qatar and France continued their discussions on a fighter jet and armored vehicle buy during French President Emmanuel Macron's visit to Qatar on December 7, 2017.

The negotiations resulted in Qatar signing an agreement for the purchase of 12 Rafale fighter jets -- in addition to the 24 already on order since 2015 -- as well as a deal that could see Qatar procure nearly 500 VBCI armored vehicles.

The 2015 Rafale deal came with an option for 12 additional Rafales, which Qatar has since opted to exercise. According to media reports, the new agreement signed today includes an option for another 36 Rafales should Qatar choose to purchase more. The country is currently anticipating receiving its first Rafales soon, as the aircraft have been spotted conducting flight testing.

Qatar's new purchases will add to greater capability to its future fighter jet fleet, which has been subject to a major procurement drive in the last few years. Qatar is also purchasing 36 F-15s, with an option for another 36, and has signed a memorandum of understanding on the possible purchase of Eurofighter Typhoons.

Doha also signed an agreement with Nexter over the purchase of 490 VBCI armored vehicles. Qatar has a requirement for several hundred armored vehicles for its military and has been evaluating options the last few years, with a keen interest in the VBCI.