Source: CFM International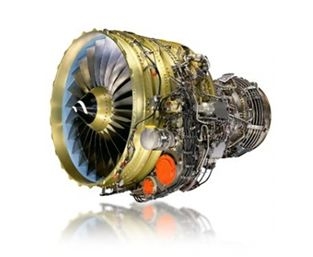 Source: CFM International

Close

JOHANNESBURG, South Africa - TAAG Angola Airlines signed a five-year, TrueChoice Overhaul agreement with GE Aviation for the maintenance, repair and overhaul of its CFM56-7B engines that power its five Boeing 737-700 aircraft. With this agreement, GE Aviation will be the service provider for all TAAG Angola's GE engines.

The TrueChoice suite of engine maintenance offerings incorporates an array of GE capabilities and customization across an engine's lifecycle. The TrueChoice suite includes:

-- TrueChoice Flight Hour helps optimize cost of ownership over the engine lifecycle with flexible risk transfer and payment options.

-- TrueChoice Overhaul provides time and material overhauls with tailored workscopes specific to shop visit objectives, economic priorities and ownership horizon for one engine or a fleet.

-- TrueChoice Material offers high-quality new and used OEM parts, advanced repairs and technology upgrades to enhance engine performance and support higher engine residual value.

-- TrueChoice Transitions includes a range of options for changing ownership horizons, such as green time leases, exchanges and material buy-back, plus customized workscopes with shorter builds and maximum used material. For lessors, GE offers products specifically designed to accommodate a change in owner or operator.

Each of the TrueChoice offerings is underpinned by GE Aviation's data and analytic capabilities and experience to help reduce maintenance burden and service disruptions for customers.