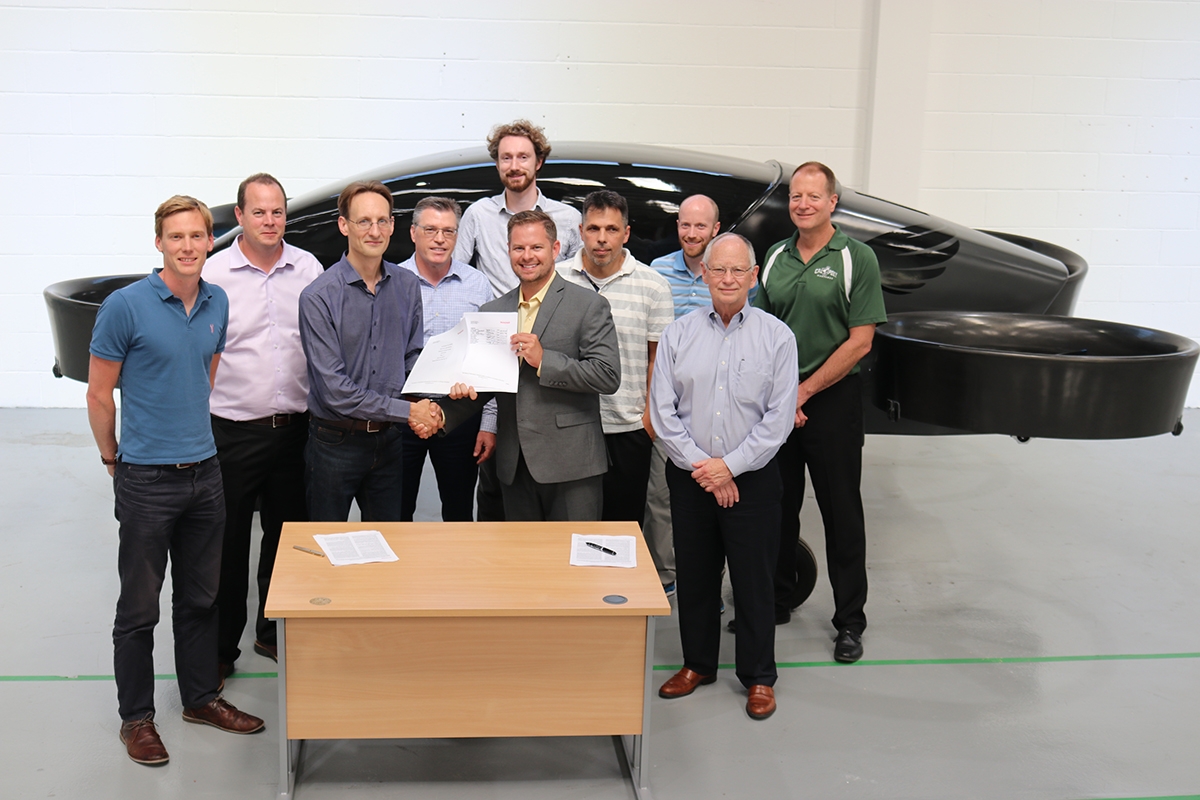 Source: Honeywell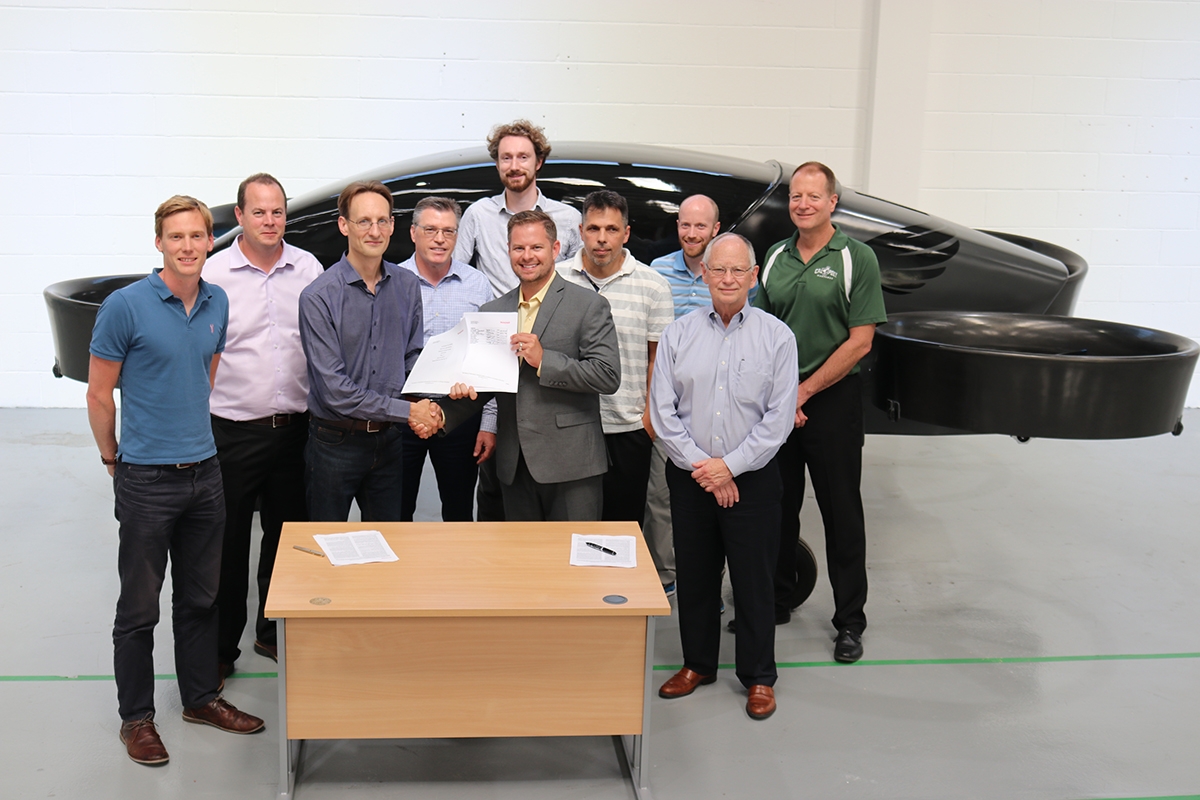 Source: Honeywell
Close
BRISTOL, UK -- Vertical Aerospace has confirmed a strategic partnership with Honeywell to use their fly by wire aircraft control systems on future Vertical Aerospace aircraft.

Cities are already overly congested and polluted. Vertical Aerospace wants to remedy this by making urban air mobility a reality by 2023. Strong partners like Honeywell who have invested in the technologies applicable for the eVTOL market, making their systems smaller and lighter whilst having the knowledge and experience to keep safety at the forefront, are key to success.

The agreement will provide Vertical Aerospace's vehicles with Honeywell's latest flight systems for urban air mobility. These include Honeywell's new triplex fly-by-wire computers, which offer the critical redundancy they are looking for in developing incredibly safe eVTOL aircraft. Honeywell's high-performance systems are ideally suited to the high capability aircraft that Vertical Aerospace is developing.

The agreement between Honeywell and Vertical Aerospace was signed on June 28, and it will be integrated into a flying prototype in 2020.

Michael Cervenka, Vertical Aerospace COO, said: "I'm delighted that Vertical is leading the way in signing this important contract with Honeywell. This is the culmination of a thorough evaluation, during which we have been impressed with Honeywell's product offering and technical capabilities. Equally important is the speed, agility and level of support they have provided. I very much look forward to progressing to the next phase, on our exciting journey towards a fully certified aircraft."

Carl Esposito, president, Electronic Solutions, Honeywell Aerospace, said: "Rapid technology innovation is at the forefront of our surge in meeting the urban air mobility challenge. We're excited to work with Vertical Aerospace on installing our new compact fly-by-wire system in their eVTOL platform, helping their air taxi meet all safety, maintenance and operating objectives from prototype testing through deployment."
Source: Vertical Aerospace
Associated URL: Click here to visit
ROME -- On June 20, Leonardo's Falco EVO tactical remotely-piloted aerial system played a key role in monitoring a case involving irregular migrants in the Mediterranean sea as part of monitoring activities of Frontex, the European Border and Coast Guard Agency. In an operation launched from the Italian island of Lampedusa, the Falco EVO worked with other Frontex assets to identify a "mothership" trawler as 81 illegal migrants were transferred to smaller boats, a technique increasingly used by criminal organizations. Following the transfer, the Falco EVO's surveillance payloads kept a close eye on the trawler until an enforcement operation was launched by Italian authorities to seize the boat.

The Falco EVO system deployed at Lampedusa Airport has already flown for more than 280 hours on behalf of Frontex, with one mission on the 26th June clocking in at 17 hours and 21 minutes. This extra-long mission came about when Frontex received a request from the Italian Authorities to help monitor two boats in the Lampedusa area. Close collaboration between ENAV, ENAC, AST Lampedusa, the Italian Guardia di Finanza (customs police) and Leonardo allowed the mission finish time to be extended by two hours to 24:00 so that the Falco EVO could support the interception.

The Falco EVO has been deployed at Lampedusa Airport since December 2018 as part of multipurpose aerial surveillance provided by Frontex. Flights are planned in coordination with the Guardia di Finanza and the Italian Ministry of the Interior and carried out by Leonardo, which owns and operates the Falco EVO under a service arrangement. ENAC, Italy's national agency for civil aviation, ENAV, the company managing Italy's civil air traffic, and Lampedusa Airport operator AST Aeroservizi also support the operations.

In its configuration for the Frontex mission, the Falco EVO is equipped with an advanced suite of sensors including the Company's Gabbiano TS Ultra-Light radar, which is suitable for long range missions during the day and at night. The Falco EVO is operated and maintained by Leonardo crews.
Source:
Leonardo
Associated URL:
Click here to visit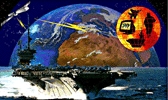 Source: U.S. Navy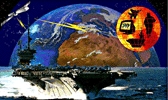 Source: U.S. Navy
Close
ALTO, Calif. -- Palantir Technologies has been awarded a $27,640,000 fixed-price blanket purchase agreement under the United States Department of Defense (DoD) Enterprise Software Initiative to provide commercial-off-the-shelf (COTS) hardware, software and services for DoD, the Intelligence community and the Coast Guard. This one-year agreement includes four, one-year option periods, which if exercised, would bring the potential value of this agreement to an estimated $143,800,000 million.

The ordering period of the base agreement will be from July 12, 2019, through July 11, 2020. If all options are exercised, the ordering period will extend through July 11, 2024.

No funds will be obligated at the time of award. Funds will be obligated at the delivery order level using operations and maintenance (DoD) funds. This agreement was non-competitively procured with a brand name justification in accordance with Federal Acquisition Regulation 8.405-6 via a limited source solicitation and publication on the General Services Administration eBuy web site.

The U.S. Navy's Naval Information Warfare Center, Pacific, is the contracting activity. The contract award number is N66001-19-A-0044.
Source: U.S. DoD
Associated URL: Click here to visit
Author: U.S. DoD
NOTICE TO USERS
Warranty: Forecast International makes no guarantees as to the veracity or accuracy of the information provided. It warrants only that the information, which has been obtained from multiple sources, has been researched and screened to the best of the ability of our staff within the limited time constraints. Forecast International encourages all clients to use multiple sources of information and to conduct their own research on source data prior to making important decisions. All URLs listed were active as of the time the information was recorded. Some hyperlinks may have become inactive since the time of publication.
Technical Support: Phone (203)426-0800 e-mail support@forecast1.com
Subscription Information: Phone (203)426-0800 or (800)451-4975; FAX (203)426-0223 (USA) or e-mail sales@forecast1.com
Aerospace/Defense News Highlights is published by Forecast International, 22 Commerce Road, Newtown CT 06470 USA. Articles that list Forecast International as the source are Copyrighted © 2019. Reproduction in any form, or transmission by electronic or other means, is prohibited without prior approval from the publisher.
Forecast International invites all interested companies to submit their announcements and press releases for review and inclusion in our Intelligence Letters.
Contact: Ray Peterson, Director of Research
Email: Ray.Peterson@forecast1.com
Phone: 800-451-4975
Fax: 203-270-8919