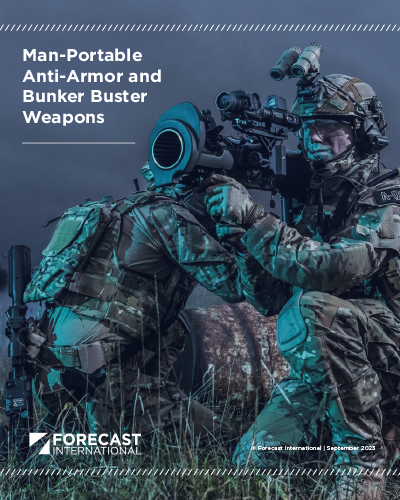 INTRODUCTION
The international market for man-portable anti-armor and bunker buster weapons remains a dynamic environment, populated by the established market powerhouses and an influx of energetic new players.

The Forecast International Weapons Group expects that the market will produce more than a million of these weapons over the next decade.
The market has stratified into two basic tiers:
• The upper tier consists of state-of-the-art designs with correspondingly high price tags.
• The lower tier features cheaper, more widely available systems – primarily designs of the former Soviet Union.