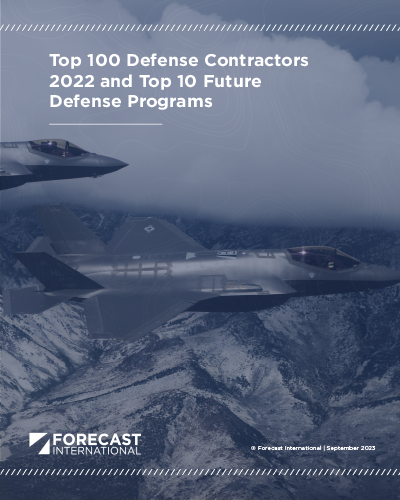 Defense spending is on the rise thanks to continuing conflict in Ukraine and to saber rattling in Asia over Taiwan and on the Korean Peninsula. Consequently, top contractors such as Lockheed Martin, RTX (née Raytheon Technologies), and General Dynamics have seen strong increases in their defense contracts. Meanwhile, pharmaceutical companies have remained key funding recipients as the nation and the world recover from the COVID-19 pandemic.
The following is excerpted from the U.S. General Services Administration's Top 100 Contractors Report – Fiscal Year 2022. This section is focused only on U.S. Department of Defense contract awards, not the whole of the federal government.
This list of the Top 100 U.S. Department of Defense prime contractors is ranked by total contract funds awarded. According to USAspending.gov, the DoD had defense contract award obligations of $424.1 billion in FY22, up 7 percent from $395.7 billion in FY21.
The top 100 FY22 contractors accounted for $274.0 billion (65 percent) of the obligated dollars, compared to $245.76 billion (62 percent) in FY21. In FY22, the DoD's share of available funding was $1.64 trillion, or 14.3 percent, of the FY22 U.S. federal budget. This is an increase of 8.6 percent compared to the DoD's share of the U.S. federal budget for FY21 of $1.51 trillion, or 12.4 percent.