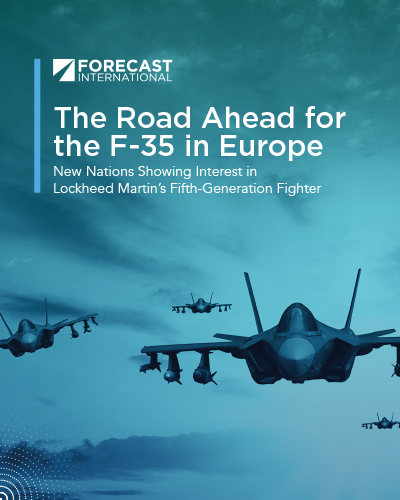 From a European perspective, 2022 has been more than eventful. The Russian invasion of Ukraine on February 24 marked a turning point in modern European history, and the seriousness of the situation the continent is now facing cannot be overstated. On a false pretense, a major nuclear power illegally invaded and violated the territory of a sovereign state. Russian President Vladimir Putin has shown his true colors and from here, it is hard to envision any going back to a normalized situation between the West and Russia. Faced with a serious threat to their freedom and security, nations across Europe are increasing their defense budgets at a faster pace to modernize and expand their militaries.
The F-35 Lightning II multirole fighter jet is among the most advanced and sought-after weapon systems on the market today. In the coming years, the new threat environment will have a positive impact on sales of the aircraft in Europe and elsewhere. Despite claims by many that the aircraft's sustainment costs are much too high and out of control, the F-35 is currently on a winning streak and has come out on top in practically every fighter competition in which it has been a contender. European nations account for a significant share of the official F-35 program of record (i.e., the total number of F-35s currently planned).
In the following discussion, we first provide background information about the F-35, then follow with a detailed review of the most recent fighter competitions in Europe. We then investigate what the future holds in store for the F-35 in Europe, including which European nations will likely be next to acquire the aircraft. We detail how many aircraft each nation plans to buy, what aircraft the respective nations are currently operating, what options are available apart from the F-35, when a procurement decision is expected, and when the aircraft will likely be delivered. Finally, we discuss how much the European share of the F-35 program of record can be expected to increase in the coming years.