Military Force Structures of the World
Overview
This service covers more than 120 countries in six major regions. Each military force structure report features an in-depth description of the command and authority structure at senior level, manpower summaries by service, and a highly detailed military equipment inventory ranging from aircraft and ships to armored vehicles, ordnance & small arms, and military electronics.
Also includes the following six regional analyses that identify market trends and competitive dynamics evident in the region. All analyses feature tables and graphs that condense complex data on defense budgets, government spending, and acquisitions into visually appealing graphics.
The Military Market for Asia, Australia & Pacific Rim
The Military Market for Africa
The Military Market for Eurasia
The Military Market for Europe
The Military Market for Latin America
The Military Market for the Middle East
Military Force Structures of the World Guides Your Decision-Making by Providing:
A complete inventory of the nation's force structure – Aircraft, Warships, Missiles, Military Vehicles, Ordnance, and Electronics.
Information on the command structure of the nation's military.
Detailed breakouts of the size the nation's individual military services.
Details on the age and condition of the nation's military platforms and equipment.
Reasons to Buy Our Products and Services:
FI provides world-class quality results in the most cost-effective way, allowing you to focus strictly on the global market in terms of demand drivers, industry trends, and the latest technological developments.
We offer unmatched convenience. Our online individual reports, analyses, and appendices are provided in Microsoft® Word for fast downloading and printing. Additional information is provided on an Excel spreadsheet for easy data manipulation.
Forecast International stands alone in providing EMarket Alerts on breaking industry news and recent developments as a standard feature of all subscriptions. These Alerts are a popular companion to our market intelligence services.
Our online market intelligence products and services are available on demand, allowing global access 24/7 via an assigned email address and password.
We offer online data delivery solutions ranging from single, identified user(s) via email address and password to unlimited worldwide corporate utilization via an exclusive Web portal. Click here for details
Who Should Buy FI Market Intelligence Products and Services?
Business Development Directors
CEOs
Component Suppliers
Consulting Firms
Contractors (primary and subcontractors)
COOs
Government Entities
Investment Firms
OEMs
Research and Development Firms
Sales & Marketing Directors
Universities
Vice Presidents
About Forecast International:
Throughout our 45-year history, the keys to our success have been the ability to acquire highly relevant and current information from diverse sources around the world, and comprehensively process and intelligently interpret the data in order to perform critical, detailed qualitative and quantitative analyses.
Our proprietary databases, continuously updated, contain vast amounts of exclusive global market intelligence information, technical specifications, and market statistics.
Forecast International analysts, researchers and consultants bring an unparalleled depth of knowledge and perspective to their work. Our goal is to provide you with the market intelligence you need to make sound business decisions quickly and accurately, in the most cost-effective way.
AVAILABLE FORMATS
ONLINE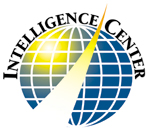 A key-word search online product that provides detailed 10-year forecast data. Individual reports, analyses, and appendices are updated at least once each calendar year. As an added benefit, interim update reports are issued to inform clients of breaking system or program news. Global access is via email address and password, licensed to one authorized user, as identified on the original invoice of the sale. Multi-site, multi-user licensing is available. Online products are sold on the basis of a licensed operating period.
DVD

Quarterly updated disks offer rapid and accurate searches to easily extract the information and data required. This format is sold on the basis of a licensed operating period, with each quarterly disk time-dated. Each disk is licensed to one authorized user, as identified on the original invoice of the sale.
BINDER

Monthly supplements of reports in hard copy are provided during the annual subscription period. Subscription includes a quarterly book disk containing 10-year unit and value of production forecast statistics in Excel format