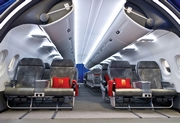 Source: Zodiac Aerospace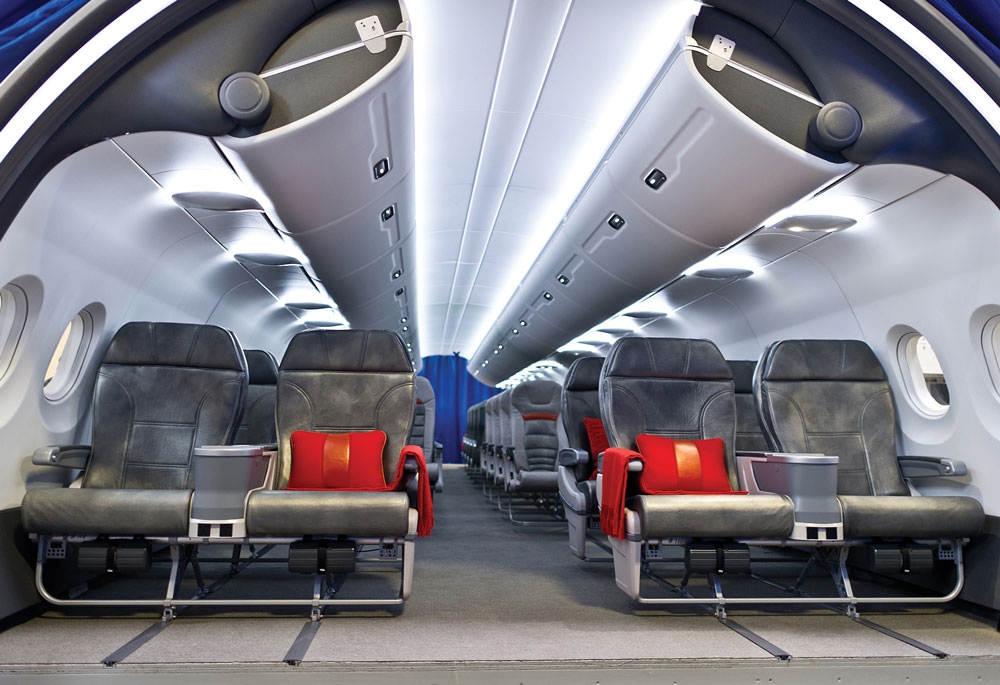 Source: Zodiac Aerospace

Close

PARIS - Safran said will acquire seats manufacturer Zodiac Aerospace for approximately €8.5 billion ($9.1 billion).

The new entity would combine Safran's capabilities in landing gear, wheels and brakes, nacelles, power systems, actuation and avionics, with Zodiac Aerospace's leading positions in seats, cabin interiors, power distribution, lighting, fuel, oxygen and fluid systems and safety equipment.

In electrical systems, Zodiac Aerospace's assets would reinforce Safran's portfolio of technologies and position the group ideally for future developments towards the "more electrical aircraft".

On a pro forma basis, the combined group would have annual revenue of €21 billion ($22.4 billion) and operating income of €2.7 billion ($2.9 billion), making it the third largest aerospace supplier behind GE Aviation and United Technologies Corp (with its Pratt & Whitney and UTC Aerospace Systems divisions). The operation would have around 92,000 employees (of which more than 45,000 in France).

The deal expands Safran interests in North America where Zodiac has a large industrial presence. This should help decrease the combined firm's currency exposure in the aerospace industry's dollar denominated market.

"The acquisition of Zodiac Aerospace represents a unique opportunity at this point in Safran's development, just a few months after initiating the refocus of the group on our core activities of Aerospace and Defense, said Philippe Petitcolin, CEO of Safran . The technological complementarities will ensure that we accelerate domains as strategic as critical systems and the more electrical aircraft, which make up 40 percent of Zodiac Aerospace's activities. Our industrial expertise will also accelerate the return to their historical levels of profitability in the seats and cabin activities. Finally, and above all, the strength of Safran's managerial talent and the timing of this transaction will ensure the success of integrating Zodiac Aerospace into our Equipment businesses while Propulsion is focused on the LEAP program."

Zodiac Aerospace is one of two major suppliers of aircraft seats alongside B/E Aerospace, which is currently being acquired by Rockwell Collins. Both of these acquisitions are part of an industry trend in which subcontractors to Airbus and Boeing are bulking operations to better handle the record airliner backlogs at the OEMs.

Once famous for its ubiquitous inflatable boat, Zodiac Aerospace returned to its roots over the past decade. Since spinning off its boat operations in 2007, Zodiac has expanded its aerospace operations through a series of acquisitions.

While the aerospace production boom brought growth to the firm initially, the continual ramp-up in production rates caused problems for the company over the past few years. Late deliveries in seats and cabin components drew sharp criticism from OEMs and airlines. In response, Zodiac scrambled to boost capacity and resolve delivery issues. So far, the company has successfully expanded production lines at its operations in North America and Europe, boosting delivery rates. Safran reportedly agrees that the company is back on track and is not worried about the recent issues.

The transaction now must pass shareholder and regulatory approval, though little resistance is expected due to the complementary nature of the deal. The companies expect to complete the merger in early 2018.