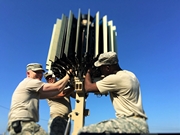 Source: U.S. Army, Staff Sgt. Steven Littlefield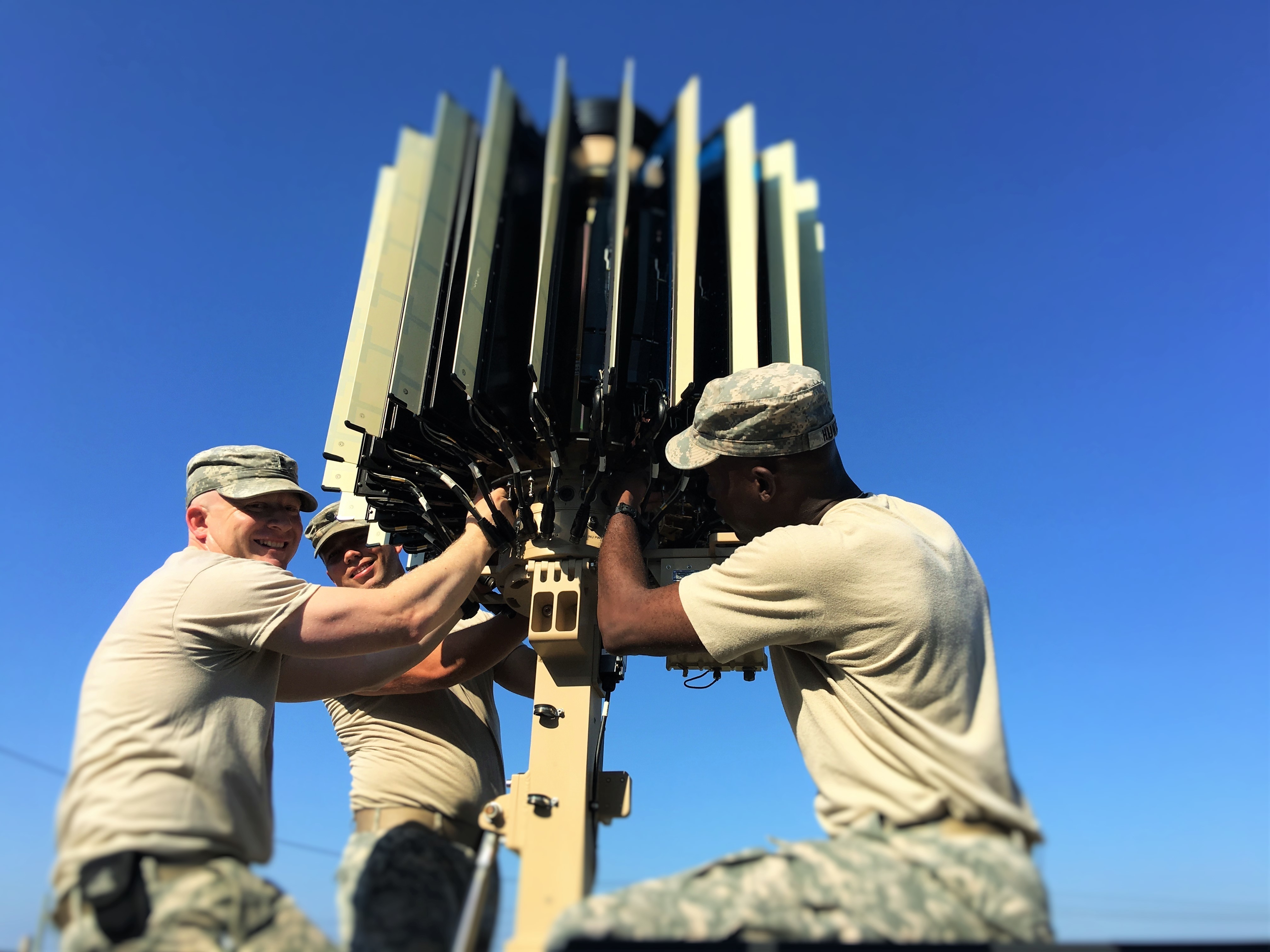 Source: U.S. Army, Staff Sgt. Steven Littlefield

Close

JOINT BASE MAGUIRE-DIX-LAKEHURST, NJ - Members of one of the U.S. Army's oldest artillery units will now be able to protect fellow troops using a lighter, leaner and less complicated radar system.

As part of a new equipment fielding, the 1st Battalion, 101st Field Artillery Regiment - which is based in Brockton, Mass. - received training and field tested the TPQ-50 Lightweight Counter-Mortar Radar (LCMR), which is a fully transportable radar featuring 360-degree coverage and a range of 10 km (5.4 nm).

"This new radar is awesome - it's 1,000 percent better," Radar Operator Spec. Michael Stevenson said, adding it's easier to transport, set up, maintain and use than previous radar systems.

Unlike the outgoing TPQ-36 Firefinder Radar - which weighs 3,200 pounds, is towed on a trailer and requires two vehicles to transport, the TPQ-50 weighs less than 500 pounds. The new radar can be mounted on rooftops, on a tripod, or on the back of a vehicle

Chief Warrant Officer 2 Justin Smith, radar platoon leader, said the LCMR would "be an integral part of the battalion's early warning system. Combined with the TPQ-36, it provides advanced counter-fire capabilities that the battalion has not had before."

Sgt. 1st Class William Mockus, radar platoon sergeant, said the new system can detect a variety of incoming rounds - from both direct and indirect weapon systems - in all weather and environmental conditions.

Battalion Commander Lt. Col. Jeffrey Holloway was excited about the possibilities and capabilities of the new system.

"Radar's going to start tracking us - which is awesome," Holloway informed the commanders and staff of the 1-101 FA while live-fire continued Saturday evening.

Members of the Radar Section successfully began tracking artillery rounds Saturday and continued to do so during a five-day live-fire exercise involving the battalion's light and medium howitzers - 105 mm rounds from M119A3s and 155 mm rounds from M777A2s.

Sgt. 1st Class Bob Russo, assistant platoon sergeant, commended the communications aspect of the radar system stating, "It runs on Windows - Soldiers will know how to use it."

Randy Scott, a Radar Fielder and New Equipment instructor with ESP and PDM Radars said he was impressed at the knowledge and performance of the radar section.

"They most definitely stack up to their active duty counterparts," Scott said, adding many U.S. Army units have trouble inputting the radar into their digital systems.

Unlike other units, Scott said, the members of the 1-101 FA already had created and previously used radar systems in their digital database, which connects target acquisition elements to the gun line via the Fire Direction Center. As a result, the radar section established communications - via radio and digital systems - much quicker than other units.

The Radar Section is part of Headquarters & Headquarters Battery, which is based in Brockton, Mass. and supports three firing batteries.

Following a week-long training period with members of the Project Management Team, Towed Artillery System (PM-TAS), Soldiers from the 1st Battalion, 101st Field Artillery Regiment fired 120 105mm high explosive rounds Friday using their newly acquired M119A3 Light Howitzers.

While members of A and B Batteries - respectfully headquartered in Fall River, Mass. and Waterville, Vt. - fired the new 105 mm howitzers, their counterparts in C Battery - located in Danvers, Mass. - trained on the new M777A2 Medium Towed Howitzers, a 155 mm towed weapon system. They will conduct a confidence shoot and live-fire exercises later during Annual Training.

The 1-101 FA, which continues the lineage of the South Regiment - formed as the militia in 1636 - provides fire support to the 86th (Mountain) Infantry Brigade Combat Team, a multi-state National Guard unit which is headquartered in Vermont.