Source: U.S. Government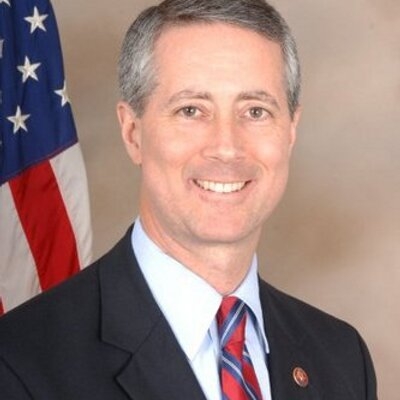 Source: U.S. Government

Close

WASHINGTON - House Armed Services Committee Chairman Mac Thornberry (R-TX) released his proposal for the FY18 National Defense Authorization Bill on June 26. The proposal will be marked up by the full committee. The following are excerpts from a summary of the proposal. The full summary, as well as the bill text, is available using the link at the bottom of this page.

For 56 years, the National Defense Authorization Act (NDAA) has been the primary way in which Congress executes its Article 1 constitutional obligation to "provide for the common defense." More than that, the NDAA equips, supplies, and trains our troops; cares for them and their families; and sets national security policy in a dangerous world.

The Fiscal Year 2018 (FY18) NDAA meets all of these commitments, while also continuing to reform the way the Department of Defense operates and organizes, supplies our troops, and buys goods and services. It begins a much-needed rebuilding after a half-decade of cuts slashed nearly a quarter of the defense budget at the same time the military remained in steady combat. These cuts, combined with the pace of operations, have driven military readiness to a level that Defense Secretary Mattis recently said "shocked" him.

Today, we have too many planes that cannot fly, too many ships that cannot sail, too many Soldiers who cannot deploy, while too many threats are gathering. We have come to a key decision point. For six years, we have been just getting by - cutting resources as the world becomes more dangerous, asking more and more of those who serve, and putting off the tough choices. The Chairman and members of the committee believe that we cannot keep piling missions on our service members without ensuring they have all they need to succeed.

Chairman Thornberry's proposal authorizes funds for base budget requirements of $631.5 billion, including a $28.5 billion increase for essential readiness recovery above the President's budget request. This level is informed by in-depth committee oversight, as well as unfunded requirements identified by the military services and validated by Secretary Mattis. Committee oversight indicates that the Department can efficiently spend these additional funds in FY18.

The Chairman's proposal addresses important readiness shortfalls neglected by the President's request, including: $7.9 billion for Aviation Readiness, $5.9 billion for increased Naval presence, $5.7 billion for Ground Forces, $2.3 billion for facilities maintenance, and $2.5 billion for Missile Defense.

To help alleviate the stress on the force, the Chairman's proposal authorizes increases the size of Army, Navy, Air Force, Army Guard and Reserve, Naval and Air Reserve, and Air Guard commensurate with the threats we face. These increases include the Chief of Staff of the Army's unfunded requirement to grow the active Army by 10,000, the Army National Guard by 4,000, and the Army Reserve by 3,000.

Chairman's proposal increases Navy Ship and Aircraft depot maintenance and afloat readiness, while also including additional funds for the Army, Navy, Marine Corps, and Air Force operation and maintenance accounts to fulfill their unfunded requests for necessary maintenance and increased training opportunities.

Eight years of constrained budgets and consistent high-operational tempo has forced the military services to defer buying more modern and capable equipment, instead relying on repairs to equipment we already have. Today, much of that equipment can no longer be safely repaired, or the cost of doing so is higher than bringing more modern platforms into service. The Chairman's proposal authorizes key investments to accelerate fielding of new, more effective, lethal, and reliable and cost effective platforms. It also provides additional capacity for high-demand assets to reduce the stress on the force, rebuild the depth-of-bench in critical capability areas, and begins a path to restoring full-spectrum readiness.

Source: BAE Systems

Source: BAE Systems

Close

PENTAGON - BAE Systems, Greenlawn, New York, is being awarded a $12,339,284 firm-fixed-price, cost-plus-fixed-fee contract for the procurement of up to 265 conformal-controlled reception pattern antenna units for the F/A-18A aircraft.

Work will be performed in Greenlawn, New York, and is expected to be completed in June 2022. Fiscal 2016 and 2017 aircraft procurement (Navy) funds in the amount of $1,700,928 are being obligated at time of award, none of which will expire at the end of the current fiscal year. This contract was not competitively procured pursuant to 10 U.S. Code 2304(c)(1). The Naval Air Warfare Center Aircraft Division, Patuxent River, Maryland, is the contracting activity (N00421-17-C-0041).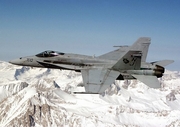 Source: U.S. Navy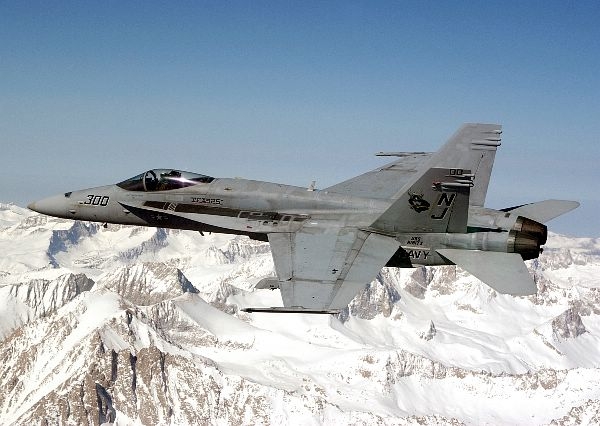 Source: U.S. Navy

Close

PENTAGON - The Boeing Co., St. Louis, Missouri, is being awarded $48,879,930 for delivery order N0001917F0077 against a previously issued basic ordering agreement (N00019-16-G-0001). This order provides for 54 F/A-18 retrofit kits for the Navy (48); and the government of Australia (6), in support of engineering change proposal 6213R2, Trailing Edge Flap Retrofit Redesign.

Work will be performed in St. Louis, Missouri (72 percent); Lucerne, Switzerland (20 percent); Paramount, California (5 percent); and Hot Springs, Arkansas (3 percent), and is expected to be completed in February 2020. Fiscal 2017 aircraft procurement (Navy); and foreign military sales funds in the amount of $48,879,930 are being obligated on this award, none of which will expire at the end of the current fiscal year. The Naval Air Systems Command, Patuxent River, Maryland, is the contracting activity.