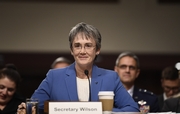 Source: US Air Force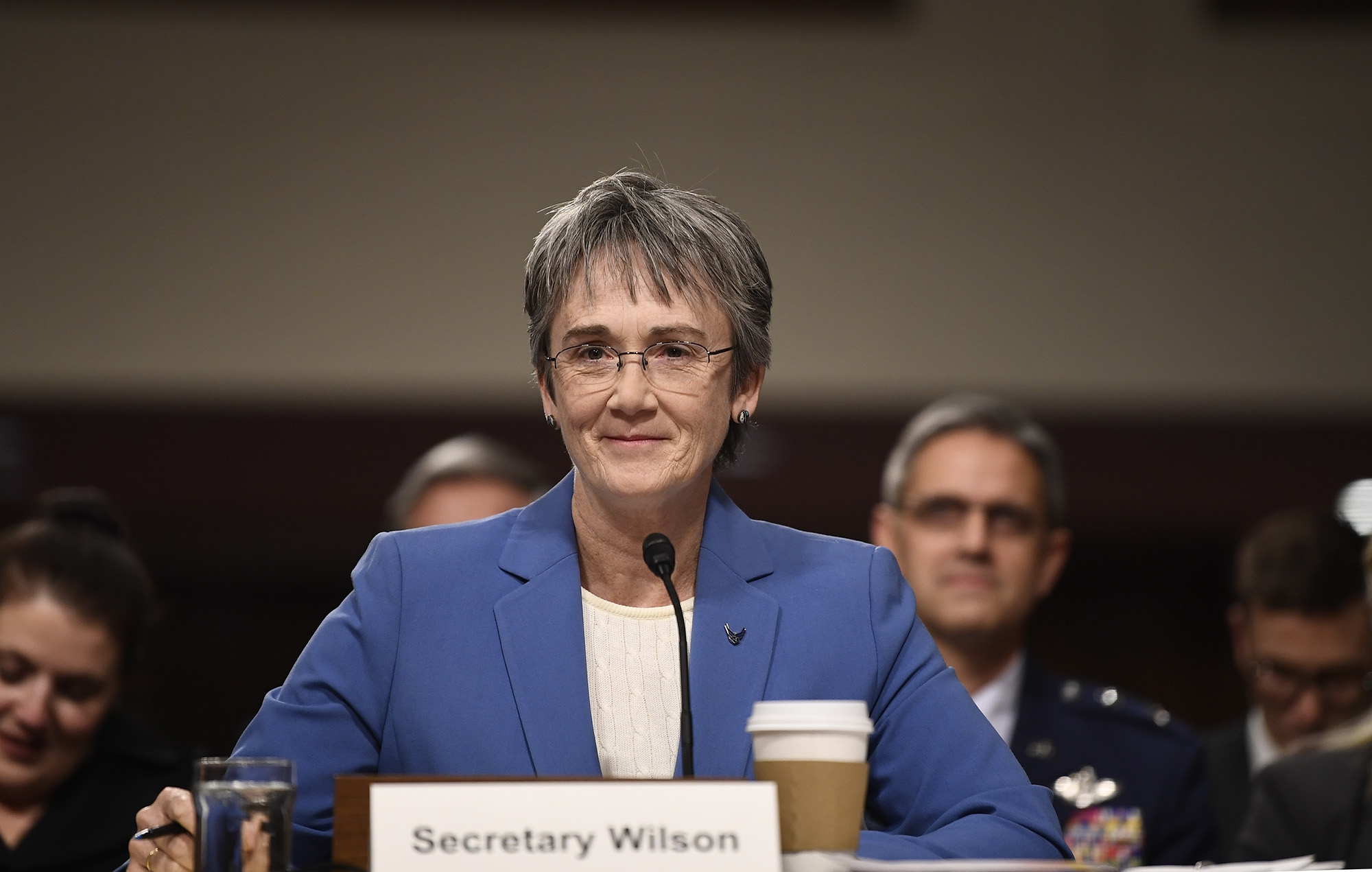 Source: US Air Force

Close

WASHINGTON - Secretary of the Air Force Heather Wilson testified before the Senate Armed Services Committee Dec. 7, 2017, in Washington, D.C.

Also testifying were Ellen Lord, undersecretary of defense for acquisition, technology and logistics, Mark Esper, secretary of the Army and James Geurts, assistant secretary of the Navy for research, development and acquisition.

The Defense Department is charging ahead in using new authorities, outlined in the fiscal year 2016 National Defense Authorization Act, which delegated acquisition authorities back to the services. This allowed the process to be streamlined, sped up and reformed, ensuring warfighters get what they need, when they need it, the Pentagon's top acquisition official told the Senate Armed Services Committee Dec. 7.

"Before that act came into being, 19 of 49 of the largest Air Force programs were actually managed in decision authority kept at the Office of the Secretary of Defense level," Wilson said.

The Air Force had decision authority over 39 percent of its programs - today it's 76 percent.

Wilson also said the undersecretary recently delegated eight more programs for Air Force management, one of which has moved forward with an approved strategy, saving three months of acquisition time by pushing authority down to the service.

Another topic she discussed was the Other Transaction Authority, which targets non-traditional DoD contractors, or small innovative companies.

As an example, the Space and Missiles Systems Center just approved a $100 million contract for a consortium of innovative companies providing the Air Force space, ground and communication capabilities - particularly for space forces - an OTA contract that only took three months to put together.

"You've given us back authorities and we've been taking advantage of them in a number of ways," Wilson said. "There is much more work to be done, but we're beginning to make some progress...we have a chance of better meeting the adversary in 2030, and that's what this is all about."

Lord said her office is pushing the responsibility to restore America's overmatch against any possible foe out to the services.

For the last two years, the national defense authorization acts have given new tools to DoD in an effort to cut through the red tape that often delays acquisitions, hobbles modernization plans and hinders current readiness.

The acts "have provided the direction and the tools for the department to advance the capabilities required to restore our overmatch, speed the rate in which we field these advanced capabilities and improve the overall affordability of our fighting forces weapons systems," she said.

All these go to Defense Secretary James N. Mattis' priority to improve the lethality and readiness of the American military.

Lord, who came to her position after serving as the CEO of Textron Systems, said she wants AT and L to emulate practices used in industry, in effect acting as a very lean corporate office, "enabling the services -- as businesses -- to execute programs they are responsible for. AT and L should be pushing the majority of the work back to the services."

DoD should focus on prototyping and experimentation, she said, adding that her organization should also develop architectures and standards, interpret law into policy and procedures and simplify acquisition processes.

"Stating it plainly, AT and L needs to be the strategic body with focus across the board driving affordability and accountability, reducing timelines and equipping the services to execute their programs," she said.

Potential for 'Significant' Improvement

On average, Lord said, the department awards 1,800 contracts daily, and 36,000 delivery and task orders. Given that volume, she added, every improvement made has the potential to produce.

Lord also said she believes DoD should be able to speed the award of a contract by as much as 50 percent.

"Some of the ways we intend to do this is to incentivizing contractors to submit responsive proposals in 60 days or less, and implementing electronic department-wide streamlining tools," she said.

Noting that Congress gave the department tools that speed up foreign military sales, Lord added she would like to see the same authorities used for DoD purchases.

Four of 17 individual awards for excellence in acquisition presented yesterday went to personnel from U.S. Special Operations Command, Lord told the Senate panel.

"Our challenge is to take…these silos of excellence and scale them to the big Army, the big Navy and the big Air Force," she said.

The department also is using rapid hiring authorities to bring in world-class experts in a number of fields, Lord said. These include experts in robotics, artificial intelligence and lasers, as well as new contracting specialists and engineers.

"Reforming and improving the defense acquisition system to create an agile enterprise is a continuing process requiring close partnership across the department and with Congress," she said. "You have my total commitment to the success of that partnership."