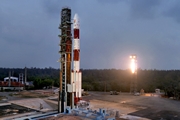 Source: ISRO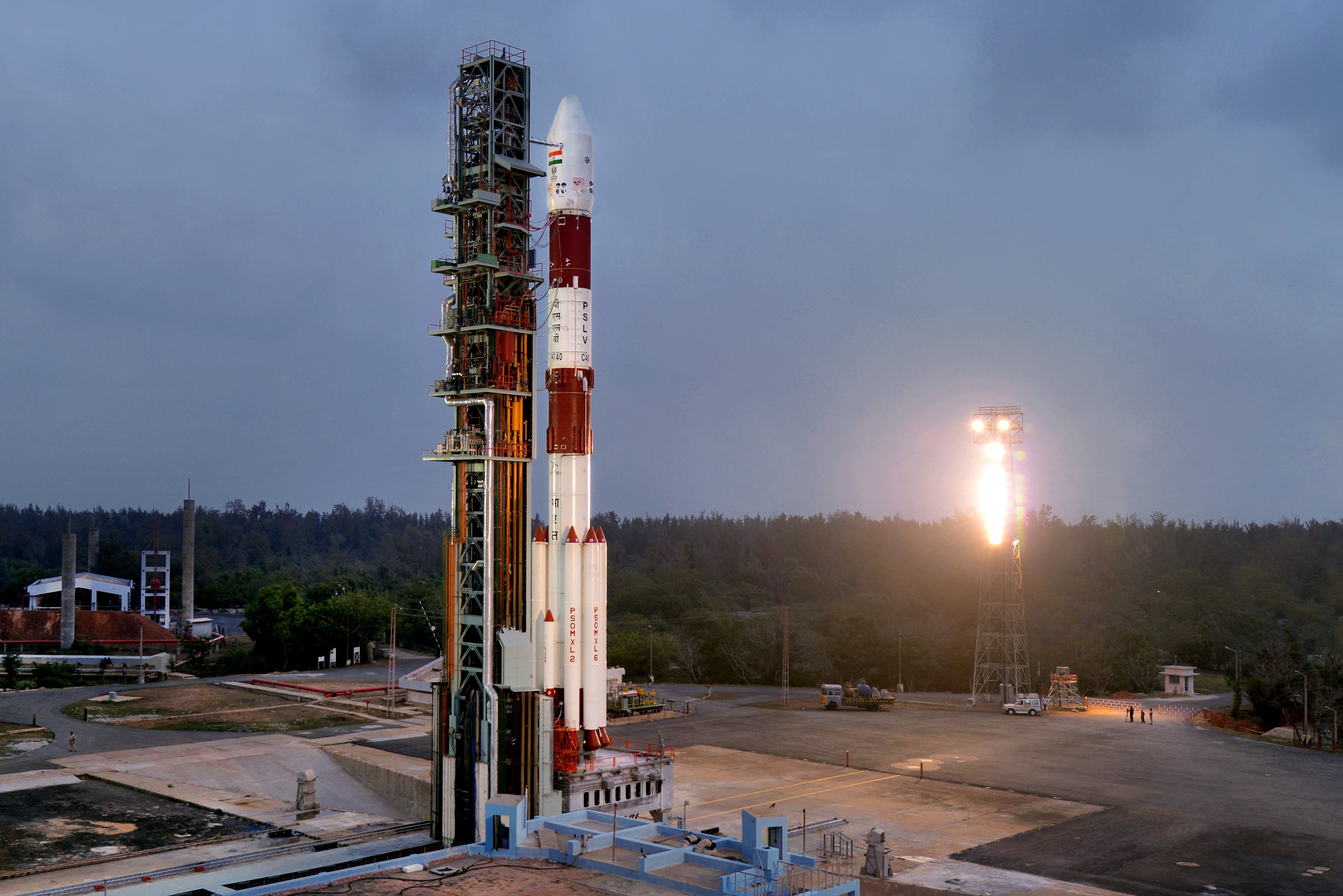 Source: ISRO

Close

SATISH DHAWAN SPACE CENTRE, India -- In its forty-second flight (PSLV-C40), ISRO's Polar Satellite Launch Vehicle (PSLV) successfully launched the 710 kg Cartosat-2F and 30 co-passenger satellites together weighing about 613 kg at lift-off. Launch occurred on January 12, 2018 at 9:29 a.m. IST (3:59 a.m. UTC; January 11 at 10:59 p.m. EST) from Satish Dhawan Space Centre SHAR, Sriharikota. ISRO reported that all payloads successfully separated shortly after liftoff.

The launch is the first since a PSLV suffered a launch failure in September 2017. The PSLV had a 20-year record of success before that failure. With a successful launch to start 2018, ISRO hopes to prove its PSLV can continue its record of success.

The primary payload was the Cartosat-2F. The Cartosat series are high resolution panchromatic remote sensing satellites featuring resolutions better than 1 meter. Cartosat-2F is actually the seventh in the series, following Cartosat-2 through Cartosat-2E. India plans to replace the Cartosat-2 series satellites with Cartosat-3, which will feature better resolution. The first Cartosat-3 is expected to launch in 2018.

The co-passenger satellites comprise one Microsatellite and one Nanosatellite from India as well as 3 Microsatellites and 25 Nanosatellites from six countries, namely, Canada, Finland, France, Republic of Korea, UK and USA. The total weight of all the 31 satellites carried onboard PSLV-C40 is about 1323 kg.

One payload was a demonstration satellite built for Telesat to test a low Earth orbiting (LEO) network of broadband satellites. The spacecraft was built by Surrey Satellite Technology Ltd. (SSTL) based in the U.K. The company's Phase 1 testing will demonstrate key features of Telesat's LEO system design, in particular the capability of the satellite and customer terminals to deliver low-latency broadband services.

Another important payload was Planetary Resource's Arkyd-6, a 6U CubeSat, containing a demonstration of technology designed to detect water resources in space. Planetary Resources plans to eventually begin mining resources on outer space objects, such as asteroids. Initial plans call for deploying a network of satellites to test technologies and detect potential targets for future mining.

Competition for lightweight launch vehicles is intense. Retired intercontinental ballistic missiles (ICBMs) dominate much of the market. The PSLV could also face competition from newer launch vehicles, such as the European Vega. However, the launch vehicle's reliability and low price tag have started attracting international attention. A steady manifest from the ISRO, along with increasing contracts on the international market, puts the PSLV on sound footing.

The PSLV has also proven popular for SmallSat operators. India carried 104 payloads last year aboard a PSLV. The January 12 launch confirms the launch vehicle's popularity by carrying 31 payloads. As more satellite operators turn to SmallSats, the need for launch vehicles is becoming more acute. With that growing need, the PSLV has emerged as an option.