Source: Twitter/Vector Space Systems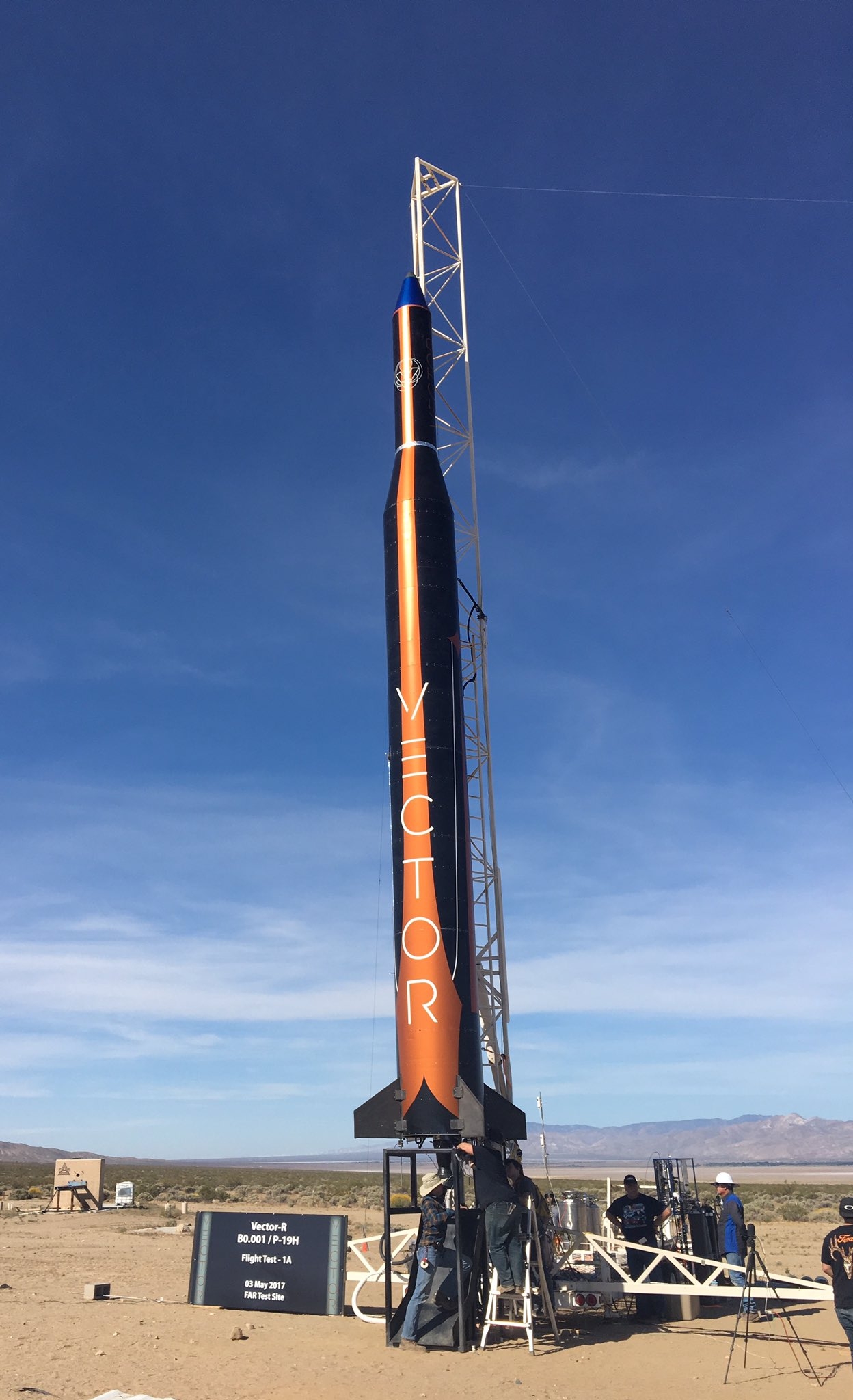 Source: Twitter/Vector Space Systems

Close

NEWTOWN, Conn. - Vector Space Systems is a newcomer to the launch market. Even other startups, like Rocket Lab and LauncherOne, predate Vector in entering the market. Vector has made up for its recent market entry by moving extremely aggressively. Vector raised an initial round of capital from investors in April. By the end of the year, the company successfully acquired Garvey Spacecraft Corporation, conducted a flight test of a subscale prototype, and conducted a ground test of one of its core stage rocket motors. Vector continued its rapid development pace in 2017, conducting two suborbital flights and raising more money.

This rapid pace of development has put Vector Space Systems in a strong position in the nascent lightweight launch vehicle market. Rocket Lab is the only one of Vector's competitors that has conducted at least one test launch. LauncherOne has yet to do so. Another competitor, Firefly, even declared bankruptcy before being purchased by an investor hoping to continue operations. Because of this rapid timetable, Vector is in position to gain first mover advantage, gaining operational knowledge and customers before others even start launches.

Production forecasts for Vector are speculative at this point. The company has indicated that it hopes to eventually reuse its rockets. However, it's not clear if rocket reuse will begin right away or after the company practices launching expendable vehicles. That path would be similar to SpaceX, which only recently started reusing rockets. Once reuse does begin, it is not clear how many times each rocket will launch. Even if rockets are reused, the stresses of space travel will force Vector to continue producing replacements.

For that reason, Forecast International expects production to gradually increase between 2017 and the mid-2020s. After that point, production will level off through the early 2030's. Even though Vector hopes to launch more than 10 times per year, rockets will not be produced for each launch, since a single rocket will conduct multiple launches.