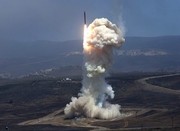 Source: Missile Defense Agency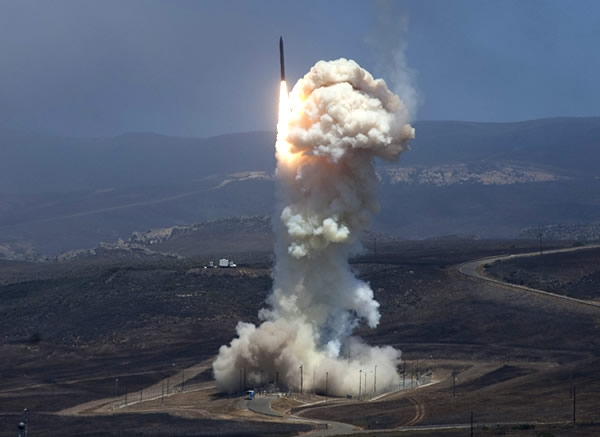 Source: Missile Defense Agency

Close

WASHINGTON - The White House released a $5.9 billion supplemental budget request on November 6 that contains $4 billion for missile defense programs in light of increased tension with North Korea, $1.2 billion to support the deployment of an additional 3,500 troops to Afghanistan, and $674 million to repair the two warships that suffered collisions in the Pacific. The Afghanistan funding was allocated in the Overseas Contingency Operations account, while the remainder was designated emergency funding. As is the case with the OCO account, the emergency designation means the funding would not subject to Budget Control Act spending caps, providing lawmakers with increased flexibility.

The supplemental includes $2.4 billion in emergency procurement funding, and just $42.4 million for OCO procurement. The former includes $647 million for 147 Patriot missiles; $167 million for Patriot modifications; $70 million for Army Tactical Missile modifications; $509.1 million for 50 THAAD interceptors; $451 million for 16 SM-3 Block IIA interceptors; and $268 million for the ground based midcourse defense segment, including $88 million in advance procurement for 20 ground-based interceptors (GBIs). Another $200 million in military construction funding would go toward building a fourth missile field at Ft. Greely, Alaska.

Another $1.3 billion is included for research, development, test and evaluation, including $129 million for midcourse BMD, $62.1 million for the Terminal High Altitude Area Defense (THAAD) system, and $170.9 million to support the proposed GBI procurement. Another $306.7 million is set aside for a budget line item called advanced innovative technologies to address emergency warfighting requirements.

The House and Senate armed services committees included this acquisition funding in their conference markup of the FY18 defense authorization bill, where the emergency funding is allocated throughout the base budget. Even without the supplemental funding, the conference authorization bill far exceeds defense spending caps. It remains to be seen how appropriators will handle the supplemental request. There is a chance the funding could be included in a second continuing resolution needed to keep the government open beyond December 8, when the current CR expires. CRs fund programs at the previous year's levels, but Congress can provide exceptions, also known as anomalies, for certain programs. Lawmakers were considering missile defense anomalies when the first CR was proposed, but they were ultimately not included in the final bill.

It also remains to be seen if the White House will continue the practice of emergency supplemental requests. The OCO account has already come under fire for serving as a slush fund to bypass defense spending limits.