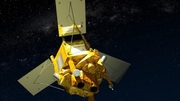 Source: Airbus Defence & Space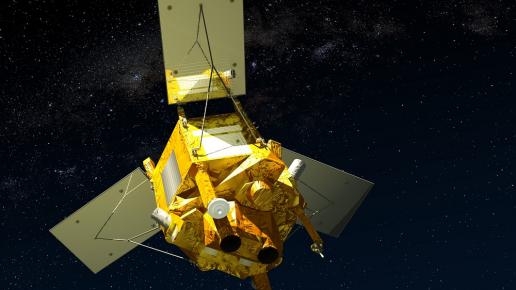 Source: Airbus Defence & Space

Close

NEWTOWN, Conn. - Unlike many of its competitors, Airbus Geo-Information Services does not receive direct funding or guaranteed contracts from governments. However, the company does continue to have close working relationships with governments around the world. For example, the U.K. Ministry of Justice selected Airbus to provide mapping and monitoring services for an electronic monitoring program. Airbus also sold its SPOT 7 satellite to the government of Azerbaijan in December 2014. Airbus works with Azerbaijan to operate the satellite and will sell images from the SPOT 7.

One of the most important relationships that Airbus has with a government is the rights to distribute imagery from government-owned satellites, particularly the French Pleiades. The high resolution of the Pleiades satellites enables Airbus to compete with other large remote sensing satellite operators.

However, even that relationship may be ending. Airbus plans to replace image-taking capacity from Pleaides with its own constellation in the early 2020s. France has expressed interest in buying imagery from the new constellation, but will not finance it.

In addition to revenue from government sources, Airbus continues to improve its commercial offerings. The company has an agreement with Hisdesat, a Spanish satellite operator, to share imagery from Airbus' TerraSAR spacecraft and Hisdesat's PAZ satellites. The agreement improves coverage and revisit rates, making the data from the SAR satellites more appealing to customers.

The next satellites delivered to Airbus will come in 2020. That will be a busy year for the company as it takes delivery of two VHR satellites and a synthetic aperture radar (SAR) satellite to replace TerraSAR-X.

No official contract has been signed; however, the company has signed data-sharing agreements with both Canada's MDA and Spain's Hisdesat that require sharing information from TerraSAR spacecraft. This makes TerraSAR data more marketable, and replacement spacecraft will be required once the current spacecraft reach the end of their lifespan.

In addition, Airbus will build a radar imaging satellite for Germany's SARah network, creating efficiencies of scale if Airbus were to build an additional satellite for the commercial market. The TerraSAR-X 2 is expected to be similar to the SARah satellite. For this reason, the TerraSAR-X 2 is expected to be delivered to Airbus Geo-Information Services in 2020.

Satellites will continue to be delivered to Airbus throughout the 2020s, including additional VHR satellites and a replacement for SPOT 8.