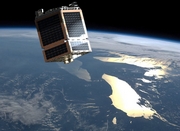 Source: SSTL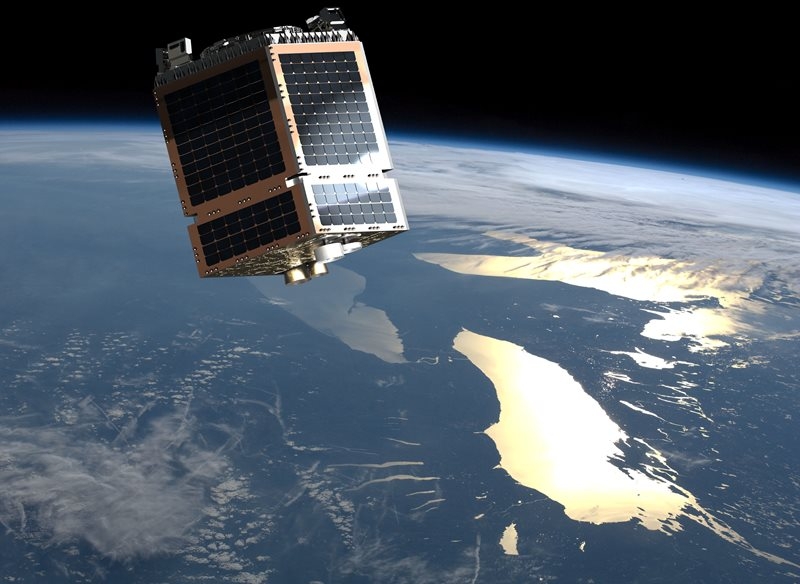 Source: SSTL

Close

OTTAWA -- Optus Satellite and Telesat plan to collaborate on live, over-the-air trials on Telesat's recently launched low Earth orbit (LEO) satellite. Both companies are currently major geosynchronous communications satellite operators, so the testing of a satellite in LEO is a major departure from usual operations for both.

Telesat's Phase 1 LEO satellite, also known as LEO Vantage 1, lifted off aboard an Indian PSLV on January 12, 2018 along with other small satellites. It is now undergoing commissioning and orbit-raising. Telesat plans to deploy 120 satellites in low Earth orbit by 2021 to provide low-latency, high speed broadband services.

Telesat is now testing the Phase 1 LEO satellite, which was built by SSTL based on its SSTL-42 platform. It had a launch mass of 168 kilograms. The company's Phase 1 testing will demonstrate key features of Telesat's LEO design. Telesat is conducting testing with partners, such as OmniAccess, which provides communications solutions to superyachts and cruise ships, enabling Telesat to match system performance with the projected requirements of customers.

The partnership with Optus will enable both companies to assess the role Telesat LEO can play in Optus' next-generation satellite networks. Optus and Telesat will work together, using Telesat equipment and existing Optus infrastructure, to perform the testing at the Optus satellite teleport in Belrose, NSW, and at other locations in Australia. Optus and Telesat will also explore a longer-term joint services and market development plan, specific to Telesat's LEO initiative, for Optus' customer segments and regions of interest. Both parties look to leverage their combined commercial and technical capabilities to transform the communications experience.

Telesat is one of a number of incumbent geosynchronous satellite operators investing in LEO satellites. Others include Intelsat, SKY Perfect JSAT, and most recently Eutelsat. With these investments, companies are betting that they can better serve high demand broadband customers by positioning satellites closer to Earth, minimizing latency issues that have caused problems with geosynchronous satellites orbiting farther away.