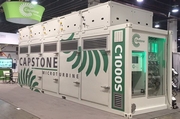 Source: Capestone Turbine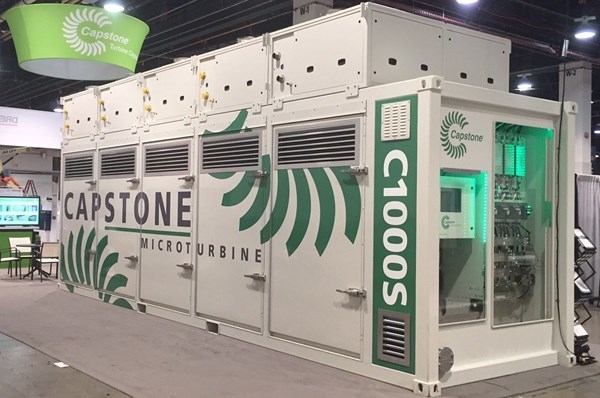 Source: Capestone Turbine

Close

CHATSWORTH, Calif. - Capstone Turbine Corp. has received an order for two C1000 Signature Series microturbines to power an oil and gas site in California. Cal Microturbine, one of Capstone's distributors for California, secured the order.

The oil and gas site is in a remote location with no access to the electrical grid. The reliable microturbines were selected for their ability to convert the associated gas, which is extracted along with the oil, into clean electricity to power critical on-site equipment.

Additionally, California has some of the strictest air emissions regulations in the world. Capstone microturbines eliminate the need for expensive and environmentally unfriendly diesel engines to power the site, while simultaneously utilizing a "waste" product in the form of the associated gas, which would typically be vented or flared into the atmosphere.

"Brent crude oil prices continue to remain well above fifty dollars a barrel which is fueling a rebound in our oil and gas business," said Darren Jamison, President and Chief Executive Officer of Capstone. "The rebound in our oil and gas business combined with our growing energy efficiency business should drive year-over-year revenue growth, which when combined with the progress we have made on our multi-point strategic profitability plan moves us much closer to Adjusted EBITDA breakeven for the very first time in company history."

"Capstone has a long history of success with the oil and gas industry in California," said Jim Crouse, Executive Vice President of Sales and Marketing for Capstone. "As the oil and gas market continues to recover and adapt to stricter environmental regulation, Capstone has the products and services required to meet the current and future needs of the industry."