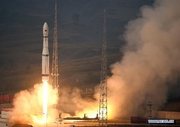 Source: Xinhua/Yan Yan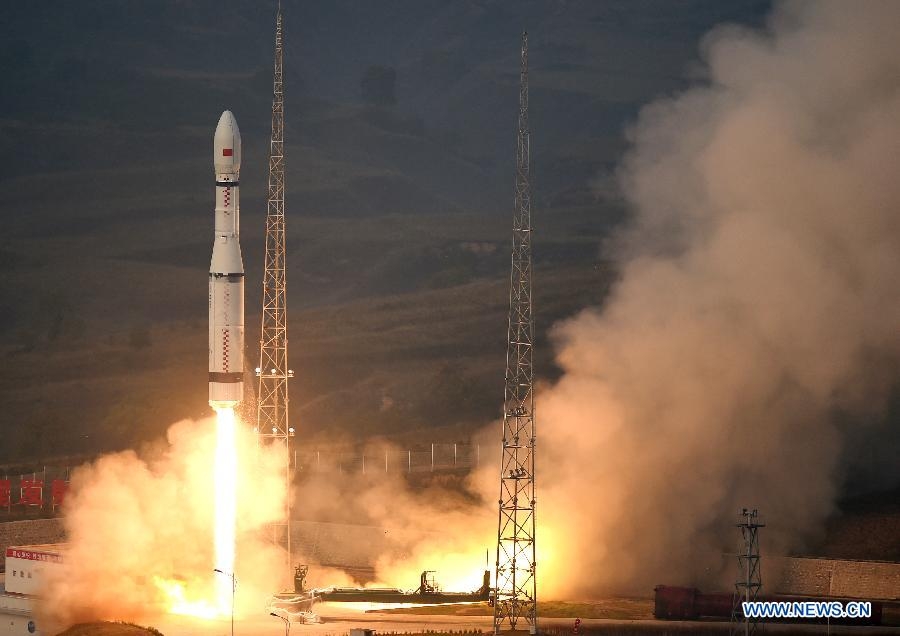 Source: Xinhua/Yan Yan

Close

NEWTOWN, Conn. - The first Long March 6 blasted off in September 2015, culminating six years of development. Development of the Long March 6 actually began after that of the Long March 5. However, the Long March 6 launched sooner because it is smaller and simpler than the extremely large Long March 5.

The launch of the Long March 6 is an important milestone for China's launch industry. Since the Long March 5, 6, and 7 share components, the September 2015 launch enabled China to test a number of new technologies - most importantly, the new YF-100 rocket motor.

In addition, with a successful test launch in place, the Long March 6 is primed to take over for the older Long March 4 in China's launch lineup. At first, it will supplement Long March 4 launches. By 2019, the Long March 6 will take over as China's primary lightweight launch vehicle.

The Long March 6 will be used to carry payloads into low-Earth orbit. These payloads will likely be remote-sensing satellites for the Chinese and other governments. The market for these smaller satellites will continue to experience steady demand, meaning plenty of opportunities for the Long March 6.

The launch vehicle will also carry small satellites into orbit. The 2015 flight carried 20 satellites into orbit - the most for a Chinese launch vehicle. The market for small satellites is a major opportunity for launch providers around the world. Small satellites enable a wider range of operators to enter the satellite market and also improve resilience for military planners, since the loss of a single small satellite will not cripple a satellite network and can be replaced more easily.

The Long March 6 will face competition from such vehicles as the Russian Angara, European Vega, and Indian Polar Satellite Launch Vehicle (PSLV). However, the Chinese government will favor the Long March 6, guaranteeing it market share in that country. China will also sell the Long March 6 to countries, such as Venezuela, that have difficulty getting launch vehicles elsewhere.

The Long March 6 will never reach the high levels of production that the larger Long March 5 and Long March 7 will achieve. Nevertheless, production will be steady starting around 2019.