Source: Twitter/Vector Space Systems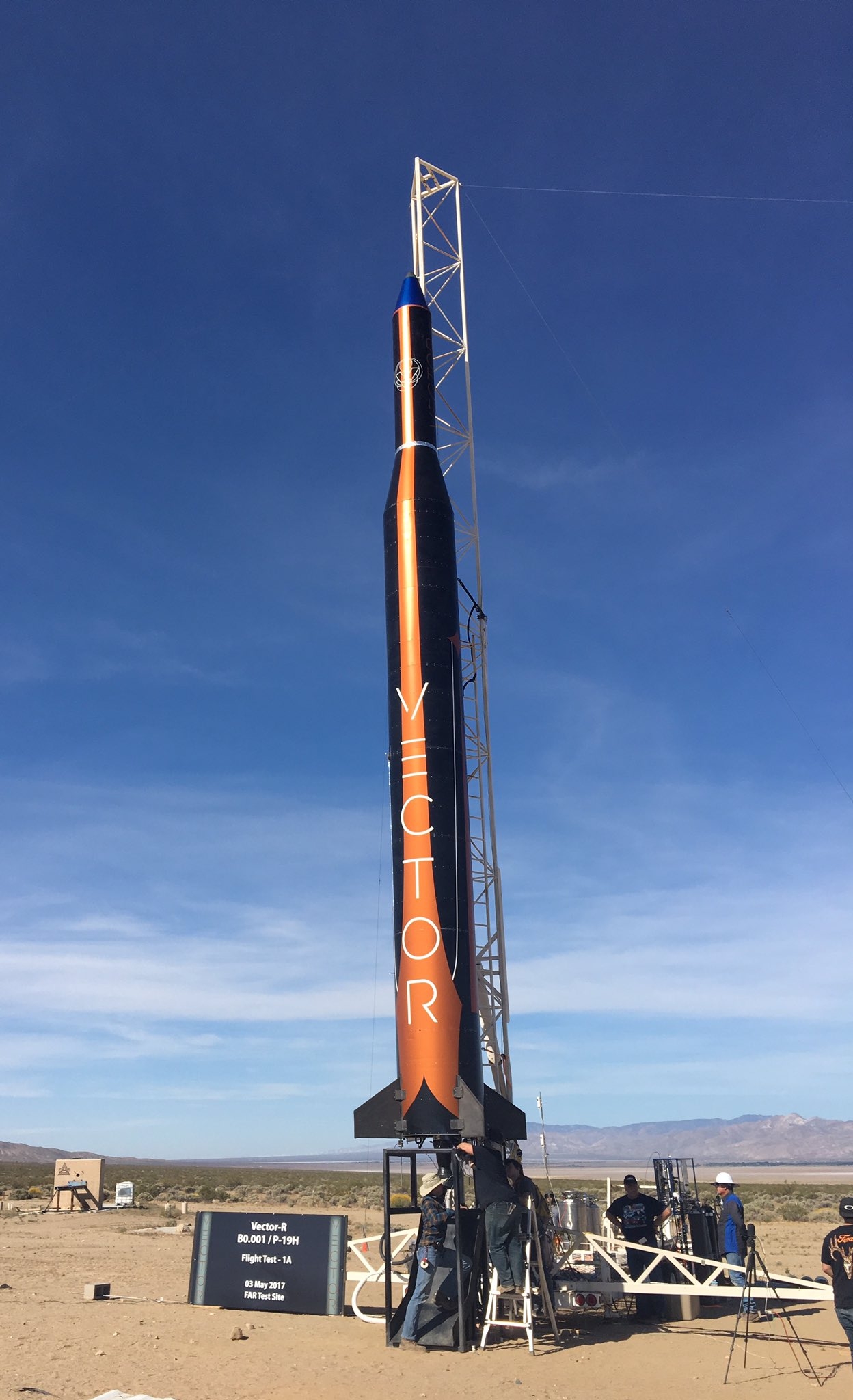 Source: Twitter/Vector Space Systems

Close

TUCSON, Ariz. - With the announcement of a construction team, Vector Space Systems has begun construction of a new manufacturing facility to build its launch vehicles. The team will consist of Holladay Properties as the lead developer on the project, Barker Contracting as the contractor, and architects from Swaim Associates LTD to carry out Vector's vision for the new factory. The new facility will be located in Tucson, Ariz.

Over the last year, the City of Tucson, Pima County and the Arizona Commerce Authority led the facility development through a public-private partnership agreement to further the economic advancement of the Arizona technology and aerospace industry. Vector's new facility is expected to be completed by early 2019. Vector estimates it will bring 200 jobs to the Tucson area including jobs in engineering, manufacturing and technical support. The public-private partnership is expected to have an overall direct and indirect economic impact on the region totaling $290 million over the next five years.

Vector Space Systems is a newcomer to the launch market. Even other startups, like Rocket Lab and LauncherOne, predate Vector in their entry to the market. Vector has made up for its recent arrival in the market by moving extremely aggressively. Vector raised an initial round of capital from investors in April 2016. By the end of the year, the company had successfully acquired Garvey Spacecraft Corporation, conducted a flight test of a subscale prototype, and conducted a ground test of one of its core stage rocket motors.

Vector continued its rapid development pace in 2017, conducting two suborbital flights and raising additional funds. The start of construction of a new manufacturing facility is another step towards operational readiness for Vector.

Because of this rapid timetable, Vector is in a good position to gain first mover advantage, acquiring operational knowledge and customers before others its competitors even start vehicle launches.