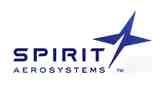 Source: Spirit AeroSystems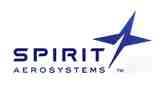 Source: Spirit AeroSystems

Close

WICHITA - Spirit AeroSystems has unveiled plans for major expansion and growth, including the addition of 1,000 jobs and capital investments totaling $1.0 billion over the next five years at its Wichita, Kansas, facility. The company said that the growth is fueled by a number of factors, including increasing production rates on existing commercial aircraft programs, growth in Spirit's Fabrication and Defense businesses, and other new business pursuits. Spirit added that the plans solidify its presence in Wichita and Kansas for decades to come.

"Wichita is our headquarters and the hub of our operations," said Spirit President and CEO Tom Gentile. "Our workforce is unparalleled, with generations of aircraft employees who have worked in our plant. And, now, future generations will have those same opportunities. We are proud to partner with the city, county, and state to bring new jobs and investment to the community and help ensure Wichita remains the Air Capital of the World."

"These are high-paying, highly coveted aviation jobs," said Wichita Mayor Jeff Longwell. "They will pump billions of dollars into our local economy over the next decade and beyond. Spirit is a great company, a wonderful community steward, and we worked very collaboratively to ensure they chose Wichita for this expansion."

Spirit's memorandum of understanding (MOU) with the city of Wichita and Sedgwick County includes joint investment in a new building to be constructed on the north side of the company's property. The completion of the transactions contemplated by the MOU is contingent upon approval by the Wichita City Council and the Sedgwick County Commission and the execution of definitive agreements between the parties.

Spirit said that most of the new jobs will be in the hourly ranks, including skilled sheet metal mechanics, composite technicians, and CNC machine operators.

"Spirit is a global company with sites across the world, and we will continue to grow where it makes sense for the business. We have deep roots in Wichita, and we are here for the long haul," Gentile said.