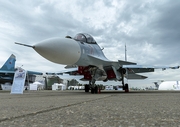 Source: Russia MoD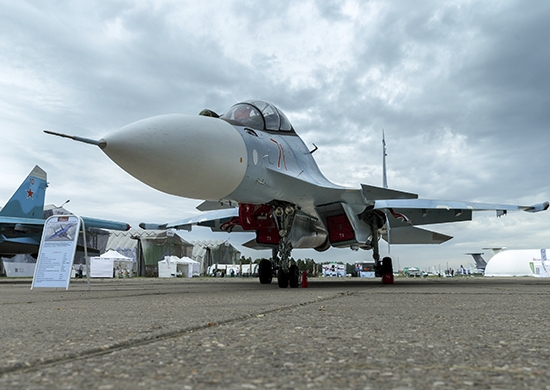 Source: Russia MoD

Close

MOSCOW - Russia's stealth fighter jet has conducted its first flight test with a new engine.

Tass Russian News Agency quoted the Industry and Trade Ministry as saying, "Russia's newest fifth generation fighter, T-50, performed its maiden flight with the second stage engine on December 5, 2017, at the Gromov Flight Research Institute."

The T-50 is also known by its military designation, Su-57.

An image released from the test flight showed that the T-50-02 test prototype was the aircraft carrying the new engine. The aircraft was powered by one second-stage engine, referred to as the Type 30, and one Type-117.

Sukhoi's chief test pilot, Sergei Bogdan, carried out the flight, which lasted 17 minutes.

Without offering specifics, the Industry and Trade Ministry noted that the test was successful, saying, "The flight took place in normal regime, in compliance with the flight assignment."

Commenting on the flight, Industry and Trade Minister Denis Manturov stated, "This proves the high potential of the Russian aircraft industry, capable of designing smart and advanced systems - aerodynamic systems, innovative digital components, newest engines."

Russia had announced its plans to conduct a test flight of the Su-57 with the new engine earlier this year. The expectation was that a flight would be carried out before the end of 2017, which was met.

Once the development of the Type 30 is complete, Russia plans to install it on the production version of the Su-57.

At present, Russia is looking to put a squadron of Su-57s into service once serial production begins in the next few years.