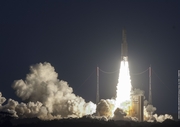 Source: ESA/CNES/Arianespace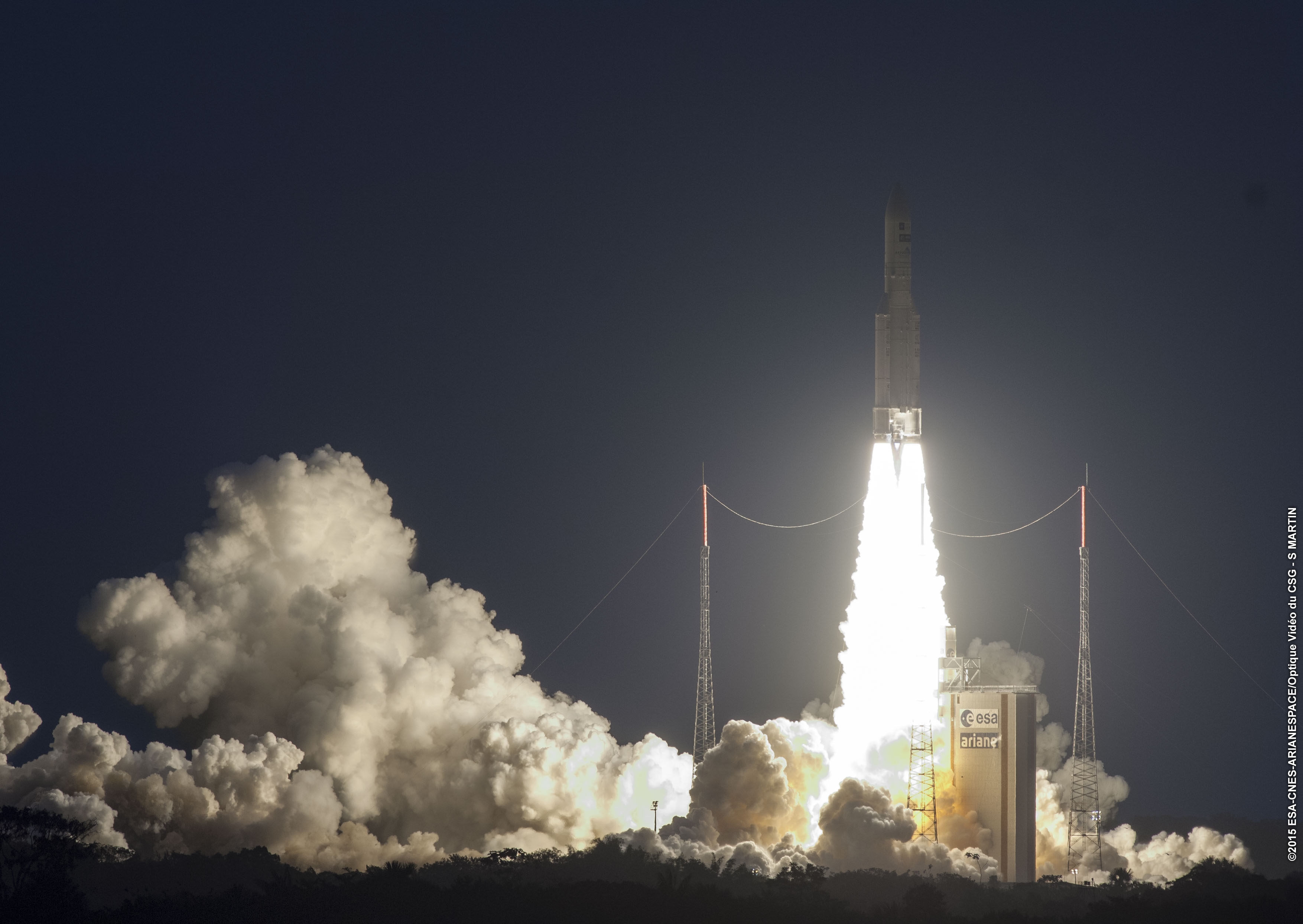 Source: ESA/CNES/Arianespace

Close

NEWTOWN, Conn. - The Ariane 5 is one of the primary launch vehicles for commercial geosynchronous communications satellites. Other major players in the commercial market include the ILS Proton and the SpaceX Falcon 9. The Ariane 5 also provides launches for European military and civil government satellites and spacecraft.

Despite its strong position in the market, the Ariane 5 faces new competition that could threaten its standing. In particular, SpaceX has emerged as a very strong competitor in the market. The Hawthorne, Calif-based company has been gaining market share by offering low prices and promises to lower prices again in the future through the adoption of reusable launch vehicles. SpaceX also began launching at a faster pace in 2017, which could further erode the Ariane 5's share of the market.

In response to growing competition, European nations have introduced new proposals to reduce launch costs for satellite operators using Ariane vehicles. At one time, there was a debate between Germany and France regarding which path to pursue to improve competitiveness. Germany wanted to develop an upgrade to the Ariane 5 called the Midlife Evolution (ME) that would feature a new upper stage to increase lift capability. France proposed forgoing an upgrade to the Ariane 5 in favor of developing an entirely new launch vehicle, the Ariane 6.

Ariane 5 contractors are also working on lowering prices to be more competitive. The Ariane 6 will be manufactured in fewer locations than the Ariane 5. Although this will reduce work share in European countries, it will centralize production, creating more efficiency. In addition, Airbus and Safron have created a joint venture to build the next-generation launch vehicle, which they believe will improve vertical integration, further increasing production efficiency.

Despite its planned replacement by the Ariane 6, production of the Ariane 5 will continue for about another decade. The Ariane 6 is still being developed and will likely not launch until around 2021. Even once development has been completed, production of the two launch vehicles will likely overlap as production of the Ariane 6 ramps up. Ariane 5 production will slowly decline until around 2027, when production ceases.